Canadian banks and their never-ending bank fees! Every year, we hear of banks increasing their fees and blaming it all on the "competitive nature" of the market, rising costs, inflation, and so on. This leaves you wondering if there are ways to avoid paying these monthly bank fees.
Banks are expected to seek the highest possible profit (while operating within the confines of the law) for their shareholders, and they have been doing a great job at that, with stock prices, earnings, and dividends all trending up.
I'm a strong believer in free-market systems. However, for the everyday bank customer, recent and ongoing hikes in bank fees may look very much like "price gouging" and require some type of intervention.
Recent complaints by bank staff that they are "being pressured to upsell, trick and lie to customers" to meet unrealistic sales targets do nothing to allay anyone's fears that something isn't right!
By the way, according to numbers from Statistics Canada, Canadians paid an average of $216 in bank service fees in 2015.
So, do I want to shell out an average of $216 annually in bank fees? Definitely not! That's just ridiculous! Currently, the Big Banks charge monthly chequing fees ranging anywhere from $3.95 to $30 per month.
Some of the fees you encounter when banking today include monthly chequing account fees, ATM fees, Interac transfer fees, foreign transaction fees, chequebook fees, fees for debit transactions over the monthly limit, stop payment fees, Non-Sufficient Funds (NSF) fees, overdraft fees, paper statement fees, cheque certification fees…
There is no end to the fees you can be charged by a bank these days. Read on to learn how to cut your banking fees in Canada.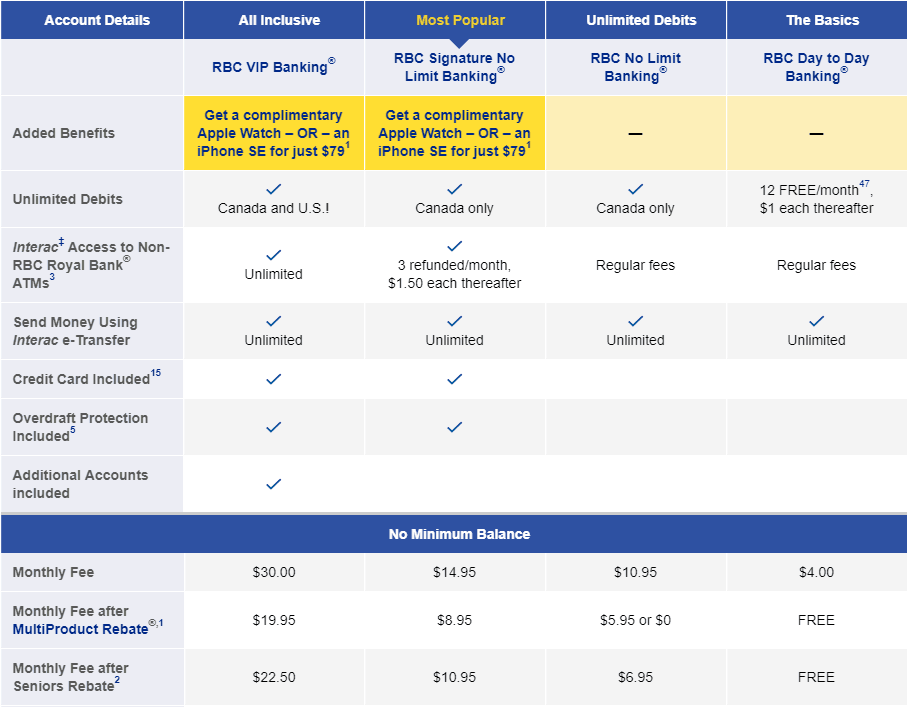 How to Avoid Some Bank Fees in Canada
There's no way to avoid all bank fees; however, here are some savvy strategies to minimize the fees you pay for your everyday banking:
1. Open a No-Fee Online (digital) Bank Account
Digital banks like Tangerine, Simplii Financial, Motive Financial, and EQ Bank have been around for a while. Check them out! Their chequing accounts generally come with no monthly fees and unlimited transactions.
Not just that, you get paid interest on all your balances (both chequing and savings) and may even earn a welcome cash bonus of up to $350.
There are pros and cons to banking with these online banks, and I mention those later in this article.
2. Keep the Minimum Chequing Account Balance
To avoid pesky monthly bank account fees, some banks require you to keep a minimum balance in your chequing account.
For example, for the CIBC Smart chequing account, you can waive the $6.95 monthly fee by maintaining a minimum end-of-day balance of $4,000 daily during the month.
Mind you, banks keep raising the minimum balance, and since they are not paying you interest on your balance, this is money sitting idle and not working for you!
If you want to stay with your bank and avoid the monthly fee, consider maintaining the minimum balance to qualify for a fee waiver.
3. Use Multiple-Product Rebates
Some banks will offer fee waivers when you open multiple accounts with them, e.g. credit cards, investments (GICs, mutual funds), and mortgages.
For example, the monthly fee for the RBC No Limit Banking account is $16.95; however, you can have the fee waived or reduced depending on the number of other accounts you have with RBC.
I currently pay $5.95/month for this account after accounting for the credit card and investment account I have with RBC.
4. Negotiate a Discount
Everything is negotiable. Whether or not the negotiation is easy is another thing. – Carrie Fisher
If you are a client in good standing, you may be able to negotiate a good deal. Consider discussing your concerns with your bank, and they may be willing to offer you alternatives that suit your needs at reduced or no cost.
5. Join a Credit Union
Credit unions, or "Caisse Populaires," as they are known in Quebec, often have more favourable fees than the big banks.
Look at their offerings/rates to ensure that fees are lower than what you currently pay.
An additional perk when banking with credit unions is that you're a member and qualify for a share of the profit.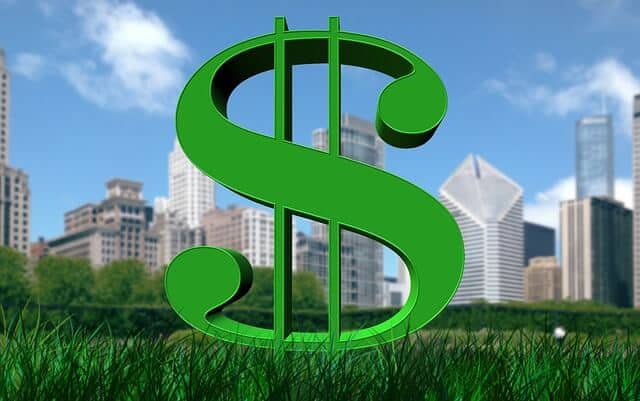 Online-Only Bank vs. Big Bank – Pros
No-fee bank account with unlimited monthly transactions
Earn interest paid monthly on all balances (both savings and chequing)
Higher interest rates on savings accounts – such as with EQ Bank
Free cheques (Simplii Financial)
Earn bonuses for referring new clients (Tangerine).
Earn bonuses (Tangerine and Simplii) on account opening: up to $350 cash bonus for chequing accounts.
Better rates for lines of credit and mortgages.
Online-Only Bank vs. Big Bank – Cons
Not Brick and Mortar: Some people feel that traditional banks are more "secure" because brick and mortar convey increased security of their money. And, you know, the internet is too risky 😉 This is a myth. Deposits (up to a maximum of $100,000) in both digital and traditional banks are protected by the Canadian Deposit Insurance Corporation, and most things are connected to the internet now, anyways.
Less Personal Touch: If you prefer to deal directly with a bank teller or financial advisor at all times, then a digital bank isn't for you. Some digital banks have limited options to meet face-to-face with a staff – Tangerine has cafes and kiosks in major cities around Canada. However, these face-to-face outlets are limited in number.
Some Transactions May Take Longer: It's definitely easier to complete some transactions in a traditional bank. Examples include purchasing traveller's cheques, requesting smaller cash denominations, depositing and withdrawing funds, etc.
Closing Thoughts
There are many good options out there for those who want to avoid paying monthly bank fees.
The fees add up! Consider a scenario where you are paying $30 per month. This is equivalent to $360 in bank fees annually – money you could contribute to a tax-free savings account or RESP.
Alongside my RBC account, I've been using Tangerine and Simplii Financial for a while now. Due to multi-product rebates, my monthly banking fees are not painful enough to make me close my RBC account yet.
However, with increases in fees occurring every year, my threshold for accommodating this additional cost will soon be exceeded.
Also Read:
Have some other tricks you are using to save on bank fees? Leave them in the comments!