The Tax-Free Savings Account (TFSA) program was introduced by the Canadian government in the 2008 Federal Budget.
It provides an opportunity for any resident of Canada (including foreign students, Workers, and Permanent Residents) over the age of 18 to save and invest tax-free.
The TFSA is a registered account like the Registered Retirement Savings Plan (RRSP).
Unlike the RRSP, contributions to the TFSA are not deductible for income tax purposes; however, any capital gains, dividends, or interests generated on your TFSA investment are tax-sheltered for life.
TFSA 2023 Update: Based on the updated indexation factors for 2023's income tax brackets and federal credits, the annual TFSA contribution limit for 2023 is $6,500.
TFSA Rules and Amounts
These are the rules to keep in mind when contributing to a TFSA.
You must be 18 years of age or older, be a resident of Canada and have a valid social insurance number.
You can invest in almost anything through your TFSA, including Guaranteed Investment Certificates (GICs), bonds, mutual funds, stocks, etc. Dividend income from a foreign country may be subject to foreign withholding tax.
You can withdraw money from your account at any time, for any reason, tax-free.
You can re-contribute any amount you withdraw the following year, plus your contribution room for that year. Say you withdraw $5,000 from your TFSA in 2022 to pay for an emergency. In 2023, you can contribute that $5,000 plus your regular $6,500 contribution room for 2023.
Do not contribute over your limit. Excess contributions to your TFSA are subject to a 1% tax on the excess contributions each month until you remove them. If you have been a resident of Canada since 2009, this means you have a total contribution room of $88,000 (updated for 2023). If in doubt about your TFSA limit, you can contact Canada Revenue Agency (via My Account) or use the Tax Information Phone Service.
The TFSA does not affect your eligibility for other Federal government benefits or credits based on your income earning level. It will not affect your assessment for Old Age Security (OAS), Canada Child Benefits (CCB), Working Income Tax Benefit (WITB), Goods and Services Tax or Harmonized Sales Tax credit (GST/HST).
You can give money to a spouse or partner to put in their TFSA account without violating Canada Revenue Agency's attribution rule.
You can open more than one TFSA account and transfer funds from one account to the other. However, the transfer must be a direct transfer between the account issuers. You should not transfer the funds yourself.
Capital gains or investment income generated on a TFSA are not taxed. However, you cannot claim a capital loss for any losses incurred in your account.
TFSA Limit for 2023
The annual TFSA contribution room is indexed to inflation.
The annual contribution limit for 2017 was $5,500. Due to persistently low inflation rates over the last few years and how annual TFSA limits are rounded off to the nearest $500, the contribution limit remained at $5,500 in 2018.
However, in 2019, it increased to $6,000, and the amount stayed the same for 2020, 2021, and 2022.
Due to high inflation rates in 2022, the TFSA annual limit is increasing to $6,500 in 2023.
You can carry forward unused TFSA contribution room indefinitely. The contribution limits over the years have been:
| | |
| --- | --- |
| Year | Contribution Room |
| 2009 | $5,000 |
| 2010 | $5,000 |
| 2011 | $5,000 |
| 2012 | $5,000 |
| 2013 | $5,500 |
| 2014 | $5,500 |
| 2015 | $10,000 |
| 2016 | $5,500 |
| 2017 | $5,500 |
| 2018 | $5,500 |
| 2019 | $6,000 |
| 2020 | $6,000 |
| 2021 | $6,000 |
| 2022 | $6,000 |
| 2023 | $6,500 |
| Total | $88,000 |
Related: How To Open A CRA My Account
Investment Ideas for your TFSA
The TFSA is a great way to put compound interest to work and grow your investments while keeping the tax man away from your profits.
A couple of savings/investment options for your TFSA include:
1. High-interest savings account
You can keep your TFSA funds in a high-interest savings account. The best rates are often offered by online banks, such as EQ Bank, Motive Financial, and Neo Financial.
When investing for the longer term, a high-interest savings account may not cut it for you. This is because the overall rate of return is still much lower than what is available when you invest in the stock market.
However, for short-term investments, such as when saving for a house down payment or setting up an emergency fund, these savings accounts come in handy.
EQ Bank Savings Plus Account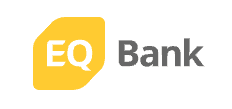 3.00%* non-promotional interest rate
Unlimited debits and bill payments
Unlimited Interac e-Transfers
No monthly account fees
2. Robo-Advisors
Robo-advisors simplify the investment process while lowering your investment costs and maximizing your returns. There are many robo-advisors in Canada, but my #1 choice is Wealthsimple.
You can read about and compare all the major Robo-Advisors in Canada.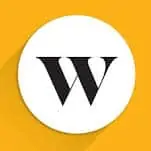 Professionally managed ETF portfolios
Multiple account types
Auto rebalancing and div reinvesting
Get a $25 bonus with a $500 deposit
3. Exchange-Traded Funds
Exchange-traded funds (ETFs) are similar to mutual funds, except that ETFs are traded on exchanges like stocks and offer much lower management fees. Also, ETFs offer a wide selection, and you may need to pay trading commissions when you buy or sell.
ETFs are a great investing tool, and these days, building an ETF portfolio on your own is a lot easier using all-in-one ETFs, such as:
Want to buy and sell your own stocks and ETFs directly? Check out Questrade for low-cost trading.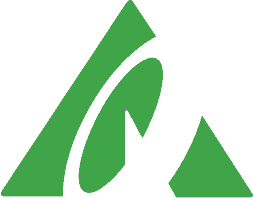 Trade stocks, ETFs, options, etc.
Low and competitive trading fees
Top platform for advanced traders
Get $50 trade credit with $1,000 funding
4. Mutual/Index funds
There are several mutual fund offerings by the big banks and others. You can open a TFSA and buy mutual funds or index funds.
I used TD's e-Series Funds for one of my TFSA accounts. Compared to the average actively-managed mutual fund, the Management Expense Ratios (MER) for e-Series funds are lower, and there are no set-up or commission fees.
You can find some other index fund options.
Related Posts: