A secured credit card requires the cardholder to provide a security deposit which lowers the default risks faced by the card issuer.
The security deposit also determines the credit limit available on the card. Other than this, a secured credit card functions just like a regular credit card, and you can:
Make payments whenever the card is accepted (Visa or Mastercard)
Rebuild your credit score when payments are reported to the credit bureaus
Does CIBC offer a secured credit card? Read on to learn about your options and alternative secured cards you can apply for in Canada.
CIBC Secured Credit Cards
CIBC does not offer a dedicated secured credit card.
This is the same for some other big banks as well, i.e. BMO, Scotiabank, and RBC.
While you may be able to get a secured credit card, in some cases, they are not advertised.
Bank programs designed for newcomers to Canada often include access to both secured and unsecured credit cards.
For CIBC, permanent residents, international students, and foreign workers who have limited credit history may be able to qualify for a card without a security deposit.
Best Secured Credit Cards in Canada
If you have limited, poor, or bad credit, you could use a secured credit card to build or improve your credit score.
Some of the best secured credit cards in Canada are:
Neo Secured Credit
Rewards: Earn up to 5% real cash back on purchases.
Welcome offer: 15% cashback on your first purchases, plus a $25 welcome bonus.
Interest rates: 19.99% – 29.99% for purchases; 22.99% – 31.99% for cash advances.
Annual fee: $0
Credit limit: Starts at $50.
Credit score required: Poor or bad credit score.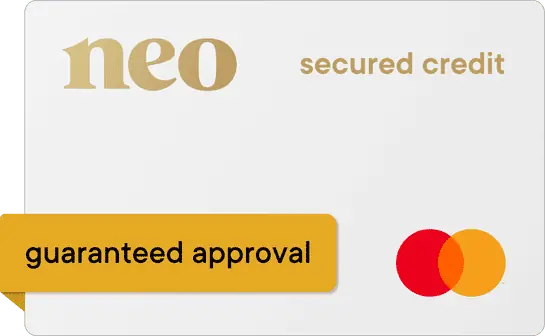 The Neo Secured Card offers guaranteed approval when you join, and there are no hard credit checks. It also pays you a $25 bonus following approval.
Unlike the traditional secured card, this Neo Card has no annual fees (or monthly maintenance fees), and you earn rewards on all purchases.
The minimum security deposit is $50, and how much you deposit determines your credit limit.
When you close your account in good standing, your deposit is refunded.
New cardholders earn 15% cashback on their first purchases at participating stores. Thereafter, you continue to earn:
Up to 5% cash back at thousands of stores across Canada
At least 0.50% cash back across all purchases
Learn more in this Neo Secured Card review.
Plastk Secured Credit Card
Interest rates: 17.99% on purchases; 21.99% on cash advances.
Annual fee: $48, plus a $6 monthly maintenance fee.
Credit limit: $300 to $10,000.
Credit score required: Poor or bad credit score.
The Plastk Secured Credit Card helps you rebuild credit while also earning rewards. This card costs $120 per year with a $48 annual fee and $6 monthly maintenance fees.
Plastk reports your transactions to both Equifax and TransUnion.
Cardholders earn points on every purchase and can redeem them for merchandise, flights, and gift cards. Learn more in this review.
3. Home Trust Secured Visa Card
The standard Home Trust Secured Visa has no annual fee, but unlike the Neo Secured Card, you don't earn any rewards.
You can also apply for a paid version of the card that costs $59 per year for access to a lower purchase APR of 14.90%.
Learn more in this review.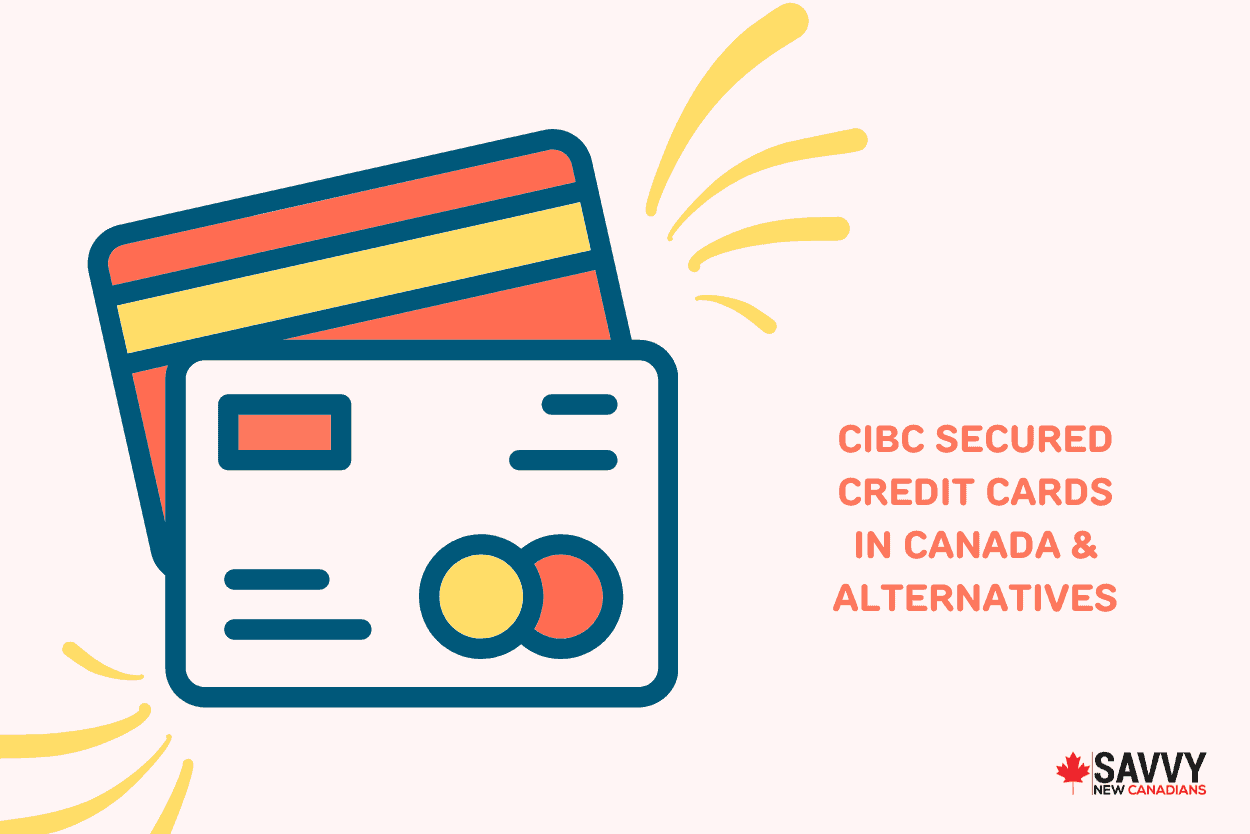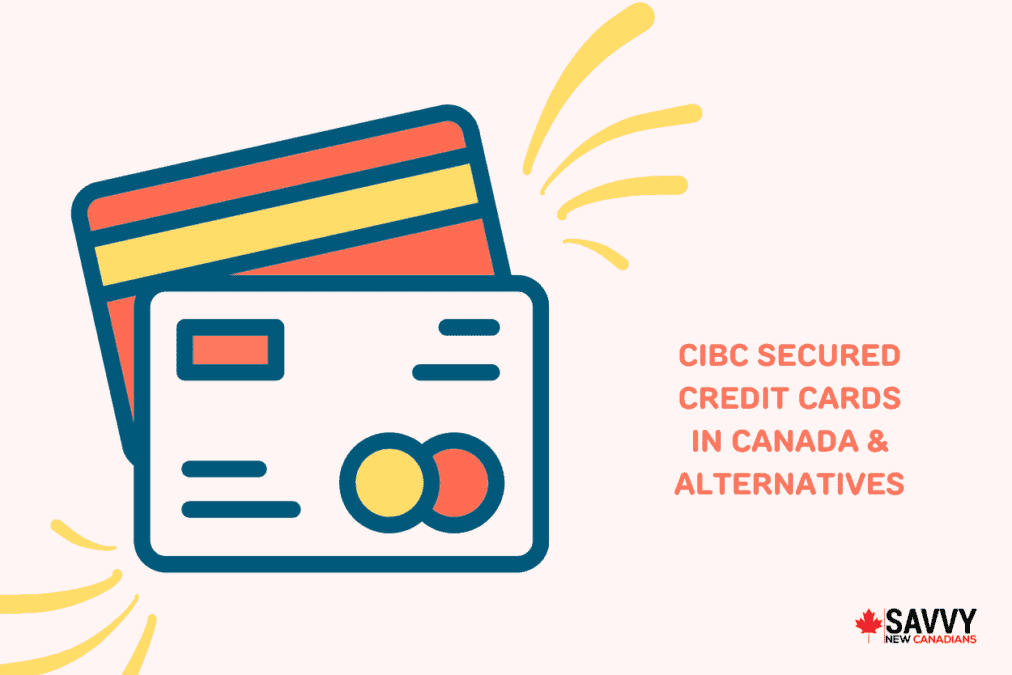 How To Get a Secured Credit Card in Canada
To apply for a secured credit card, visit the website of the card issuer using the links provided above.
To qualify, you may be required to show you have a source of income and are not currently in bankruptcy.
Applicants must also be the age of the majority in their province or territory of residence.
After your application is approved, you must provide security funds.
Secured vs. Unsecured Credit Cards
Unlike secured credit cards, collateral (i.e. security deposit) is not required to qualify for an unsecured credit card.
That said, most credit card companies will not approve your application for an unsecured credit card if you don't have a good to excellent credit score.
Pros of a Secured Credit Card
Secured credit cards are easier to get when your credit rating is damaged. This is useful since it means you can use them to repair your credit.
For those that offer rewards, such as the Neo Secured Card and Plastk Secured Card, it also means you earn rewards or cash back with every purchase.
Cons of a Secured Credit Card
If you are struggling to make ends meet, it may be challenging to provide a significant security deposit.
Many secured credit cards charge annual and monthly fees, which add to your cost outlay, and the interest charges may also be steep.
Lastly, your credit limit is tied to your security deposit.
Conclusion
If you are a new immigrant in Canada, you could qualify for a regular CIBC credit card via its newcomer program. You can also check our list of the best newcomer credit cards for options.
While CIBC does not generally offer secured credit cards, you could get a secured line of credit.
The CIBC Home Power Plan Line of Credit uses the equity you have built in your home as collateral and offers flexible repayment options.
CIBC Secured Credit Card FAQs
Does CIBC offer secured credit cards?
CIBC does not advertise secured credit cards on its website. If you are a CIBC customer needing a secured card, you can visit one of their branches to discuss your options.
What credit score does CIBC use?
CIBC pulls your Equifax credit score and report.
Is my credit checked when I apply for a secured credit card?
Yes, credit card companies typically pull your credit when you apply for secured and unsecured credit cards. That said, Neo Financial indicates that it does not conduct a hard credit check.
Do secured cards build credit?
Yes, a secured credit card can build your credit score if you make payments on time.
Related: