What is Wealthsimple, and how does it work?
Canadians looking to start investing will find that Wealthsimple covers the basics.
Whether it is commission-free trading, managed investing, user-friendly trading apps, educational resources, solid security, and even crypto trading, Wealthsimple offers it all.
Read on to learn about how Wealthsimple works, its pros and cons, how it makes money, how to open an account, and whether it is safe.
How Does Wealthsimple Work?
Wealthsimple offers a bunch of products and services, and it can be a bit challenging to keep track of what each one entails.
I will break them down below:
Wealthsimple Invest (managed investing)
Wealthsimple Trade (self-directed investing)
Wealthsimple Crypto (cryptocurrency trading)
Wealthsimple Cash (prepaid Visa card)
Wealthsimple Tax (tax return software)
Wealthsimple Invest
With this service, you can invest in the stock markets on autopilot.
Portfolio managers design an investment portfolio that matches your risk tolerance, income needs, and investment timeframe, and they manage it on your behalf.
This means that they buy or sell investment products as needed, rebalance the portfolio, reinvest dividends, and answer questions when you have them, and more.
In exchange for this convenience, you pay a small management fee each year
Wealthsimple Invest portfolios are made up of low-cost Exchange-Traded Funds (ETFs).
Customers can open a variety of accounts, including:
Tax-Free Savings Account (TFSA)
Registered Retirement Savings Plan (RRSP)
Registered Education Savings Plan (RESP)
Registered Retirement Income Fund (RRIF)
Locked-in Retirement Account (LIRA)
Corporate accounts
Personal non-registered accounts
After opening an account, you can set up automatic contributions, and Wealthsimple will do the rest.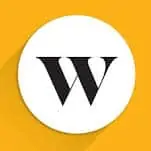 Professionally managed ETF portfolios
Multiple account types
Auto rebalancing and div reinvesting
Get a $25 bonus with a $500 deposit
Wealthsimple Trade
Prefer to be in control of your Investments? You can use Wealthsimple Trade to buy and sell thousands of stocks and ETFs directly.
Even better, this platform offers commission-free trades, which means you don't pay trading commissions each time you place a trade- this is like $10 savings per transaction.
This brokerage platform only supports stocks and ETFs. You can also open a crypto account.
Wealthsimple Trade is available as a web-based platform and mobile apps you can download on iPhone and Android devices.
Account types for Trade are limited to:
TFSA
RRSP, and
Personal non-registered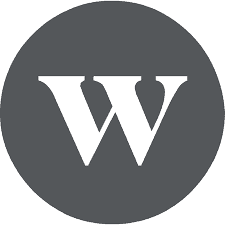 Trade stocks and ETFs for free
Best trading platform for beginners
Deposit $200+ to get a $25 cash bonus
Transfer fees waived up to $150
Wealthsimple Crypto
Wealthsimple Crypto is on the same platform as Trade, and you can use it to buy and sell 50+ cryptocurrencies.
Crypto coins can only be held in personal non-registered investment accounts.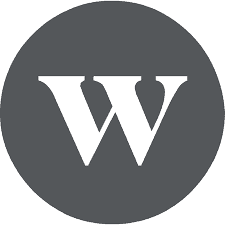 Trade several cryptocurrencies
Excellent trading platform
1.5% to 2% trading fee
Get a $25 bonus when you deposit $200+
Wealthsimple Cash
Wealthsimple Cash is a free peer-to-peer money transfer app.
Users can also apply for the Wealthsimple Cash Card and earn 1% cash back on all purchases.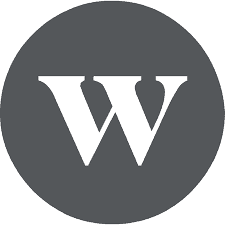 Prepaid Mastercard
1% cash back on all purchases
Free money transfer app
Access to virtual and physical card
Wealthsimple Tax
Wealthsimple Tax is an online tax preparation software.
While the service is free, there is an option to provide a donation or tip when submitting your tax return.
What Are The Fees on Wealthsimple?
The fees for the various services are as follows:
Wealthsimple Invest Fees
You pay a 0.40% or 0.50% management fee.
Your portfolio will also pay built-in ETF fees (MER) that are charged by the ETF providers. As per Wealthsimple, these fees range from 0.12% to 0.15% (classic portfolios); 0.21% to 0.23% (Socially Responsible Investing Portfolios); and 0.25% to 0.50% (Halal Portfolios).
Lastly, currency conversion fees may apply when U.S. assets are traded in your portfolio. The FX conversion fee is 0.4% (40 basis points).
Wealthsimple Trade Fees
Wealthsimple Trade was the first $0 trading commission platform in Canada. Both buy and sell transactions are free.
That said, some service fees may apply:
FX conversion fee of 1.5% when CAD to USD (or vice versa) conversions occur. You can waive some of these fees by subscribing to Trade Plus (costs $10/month)
Paper account statement: $20 (electronic documents are free)
Wire transfer: $30
Broker-assisted trades: $45
There is no account closing or inactivity fee.
Wealthsimple Crypto Fees
Trading fees on Wealthsimple Crypto are embedded in the price (spread) of the crypto asset and are between 1.50% and 2.00%. This is referred to as an "Operations fee".
If you have special requests and investigations for your account, it costs $75 per hour.
Fiat deposits and withdrawals are free.
Is Wealthsimple Safe?
Simply put, Wealthsimple is safe. It is a legitimate company that has been around since 2014, and it is backed by some of the largest financial institutions in the world.
As a member of the Canadian Investor Protection Fund (CIPF), your assets in an Invest or Trade account (stocks and ETFs) are protected up to $1 million against insolvency.
Wealthsimple is also a member of the Investment Industry Regulatory Organization of Canada (IIROC), which means it is required to follow strict business and financial standards.
How To Open a Wealthsimple Account
To open an account, click on the corresponding link below:
The account opening process is straightforward, and you can earn cash incentives using the links above.
After completing your profile questionnaire and validating your identity, you can fund your account using a bank transfer.
You can also transfer assets from another financial institution.
How To Close a Wealthsimple Account
To close your Wealthsimple account, you should first withdraw any assets you have or transfer them to a new financial institution.
When your account balance is $0, follow these steps to close it:
Sign in to the Invest mobile app
Click on the More tab at the bottom of the screen
Choose Accounts from the list of options
Select the account you wish to close (e.g. Personal, TFSA, or Crypto)
Scroll to the bottom
Click on "Close account"
Is Wealthsimple Good For Beginners?
Yes, Wealthsimple is great for beginners who want to start investing.
Reasons:
It has no account minimums, and you can invest with as little as $1
Low management fees for Wealthsimple Invest compared to traditional mutual funds
Commission-free trades on Wealthsimple Trade
Access to fractional shares so you can buy small portions of expensive stocks, instead of a whole unit
Passive investing strategies for Invest which has been shown to be "the most reliable way to grow your money" over time
Access to good customer service
Very user-friendly trading app
CIPF protection
It offers multiple products so you can keep all your accounts in one place
When you transfer assets to Wealthsimple, transfer fees are waived up to $150 if your asset transfer is $5,000 or more
Cons of Wealthsimple
Wealthsimple Trade does not offer options trading.
Also, FX fees apply to all trades that involve CAD-USD (or vice versa) trades. To waive this fee, you will need to subscribe to Trade Plus.
The trading tools on this platform are basic. If you need access to advanced charting or day trading tools, Wealthsimple Trade does not offer these.
How Does Wealthsimple Make Money?
So, with all the "free' offerings available on the Wealthsimple platform, how does it make money?
Wealthsimple makes money from:
Management fees (0.40% to 0.50%) on Invest accounts
FX fees on Invest (0.40%) and Trade (1.5%)
Administrative fees for special requests
Trade Plus monthly subscription at $10/month
Tips/donations on Wealthsimple Tax
Interchange fees on Wealthsimple Cash
Trading commissions (1.5-2%) on Wealthsimple Crypto
Wealthsimple Customer Service
You can contact Wealthsimple:
By Chat:
Monday to Friday: 8 am – 8 pm EST
Saturday and Sunday: 9 am – 6 pm EST
By Phone (1-855-255-9038)
Monday to Friday: 8 am – 8 pm EST
Saturday and Sunday 9 am – 6 pm EST
You can also reach them by email at any time.
What is Wealthsimple Canada?
Wealthsimple is one of the most popular online wealth management services in Canada.
It was founded in 2014 by Michael Katchen in Toronto and now has more than 2 million clients and over $15 billion in assets under management.
Power Corporation of Canada owns a majority stake in the company at about 70%.
The Wealthsimple platform can be accessed using all devices, and it also offers several mobile apps.
Wealthsimple Review
My review of Wealthsimple is positive.
I have used several Wealthsimple products and have had no issues except for:
The high trading fees on Wealthsimple Crypto
Not so high interest rates on Wealthsimple Business Cash accounts
For beginners and expert investors alike, Wealthsimple has something to offer.
Wealthsimple Canada FAQs
Is Wealthsimple legit?
Yes, Wealthsimple is a legitimate company with more than 2 million clients. It is a member of the CIPF and IIROC "state-of-the-art" encryption to protect your account.
Can I lose money on Wealthsimple?
You can make or lose money on any investment platform. If the stock markets do well, your investments can increase in value, when they fall, your investments can decrease in value.
Are ETFs free on Wealthsimple?
n trade ETFs for free on Wealthsimple Trade.
Is stock trading free on Wealthsimple?
Yes, you can trade stocks for free using Wealthsimple's Trade platform.
Is Wealthsimple actually good?
Wealthsimple Invest works for both newbies and experienced investors. Its Trade platform is great, but folks who need access to options or currency trading will have to look elsewhere.
Which is better: Wealthsimple or Questrade?
Both Wealthsimple and Questade are exceptional investment platforms. Wealthsimple has a more user-friendly trading app, and Questrade offers more trading tools and investment products.
Who owns Wealthsimple?
Wealthsimple is owned by Power Corporation of Canada.
How long do Wealthsimple deposits take?
Deposits to Wealthsimple Invest take 5 business days. For Trade, deposits of up to $1,500 are added instantly. If you have a Trade Plus account, you can deposit up to $5,000 instantly.
Related: