Wealthsimple Trade now offers fractional shares, allowing investors to buy less than a full share of their favourite stocks.
With as little as $1, you can now get a slice of great companies in Canada and the United States, like Shopify, RBC, Amazon, Tesla, Microsoft, and Apple.
This feature makes it a lot easier for everyday retail investors to hold diversified stock portfolios and benefit from the growth of exceptional companies.
Not only that, but they can do so for free using Wealthsimple's commission-free trading platform.
Read on to learn about how to trade fractional shares in Canada.
What is Wealthsimple Trade?
Wealthsimple Trade is Canada's only trading platform to offer the ability to buy and sell thousands of stocks and ETFs for free.
You can hold your investments in a personal non-registered investment account or use a TFSA or RRSP.
As a member of the Canadian Investor Protection Fund (CIPF) via Canadian ShareOwner Investments Inc., your account is protected against insolvency by up to $1 million.
In recent times, Wealthsimple has been busy rolling out new features on its Trade app including:
Fractional shares refer to the purchase and ownership of part of one share of a company's stock, instead of buying the whole share.
For example, one share of Google (Alphabet Inc – GOOGL) sold for $2,533 USD when I initially wrote this article.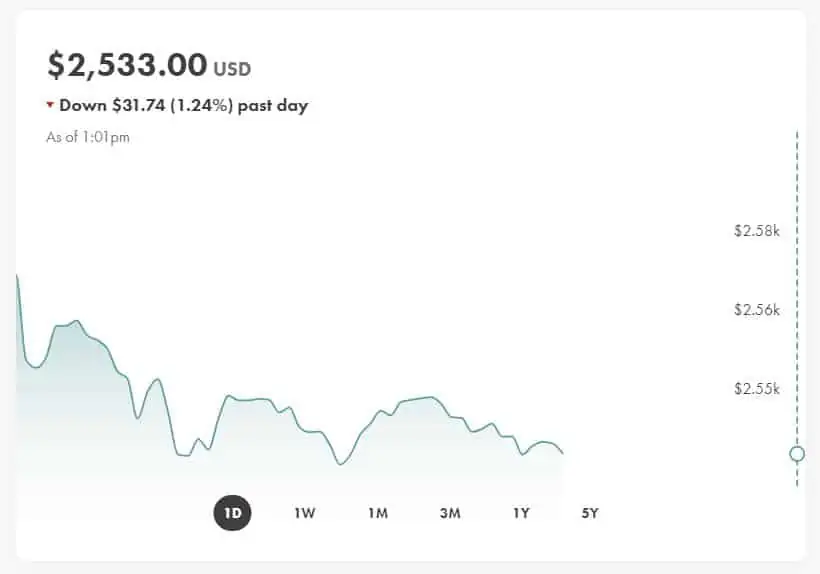 Traditionally, if you were to buy the stock, you'd need at least $2,533 USD to become a shareholder.
However, with fractional share trading, you can own a little piece or "fraction" of one share of a stock starting at $1.
Fractional shareholders enjoy the same shareholder benefits as everyone else and receive dividends based on the proportion of shares they own. You can also sell your shares.
In addition to deliberately buying a fractional share through a trading platform, you can also get fractional shares through stock splits and dividend reinvestment plans (DRIPs).
Wealthsimple Trade is the only trading platform in Canada that supports fractional shares of Canadian and U.S. companies.
Previously, you could buy fractional shares through Canadian ShareOwner Investments Inc.; however, that company is now a wholly-owned subsidiary of Wealthsimple.
Here are the steps to buying fractional stocks on Wealthsimple Trade:
1. Create an account for free (this link includes a bonus). It takes a few minutes to onboard, and you can deposit up to $1,000 instantly (or $5,000 with Wealthsimple Trade Plus).
2. You can place a trade using the mobile app or desktop interface (web). Search for the stock you are interested in. I will use Shopify (SHOP) as an example (was selling at $1,810.97).
3. Choose your preferred order type, either a market buy, fractional buy, limit buy, or stop-limit buy. In this case, we want to place a "fractional buy."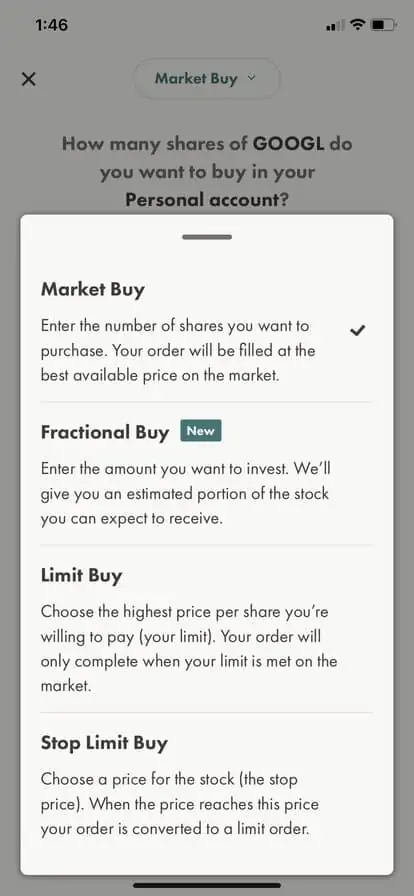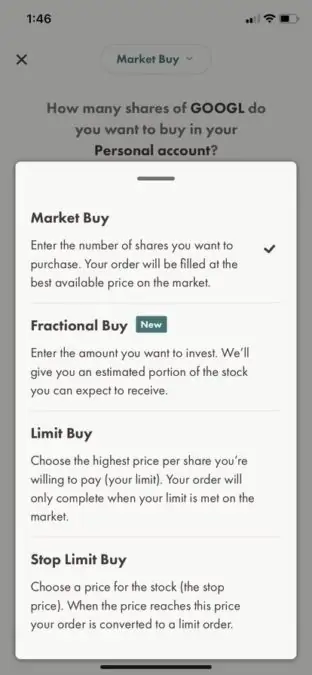 If this is your first fractional buy, you will see a prompt explaining what it means.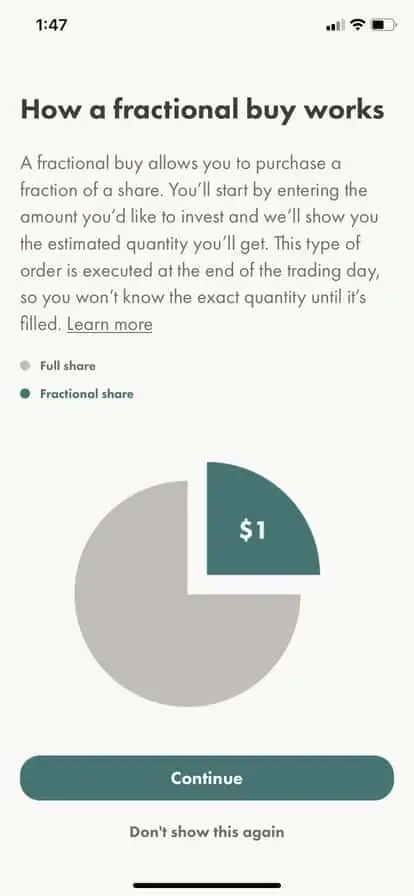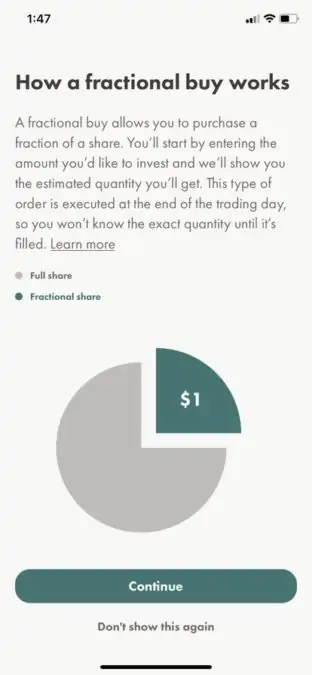 4. Enter the amount you want to buy. In this example, I only want to buy $45 CAD worth of Shopify.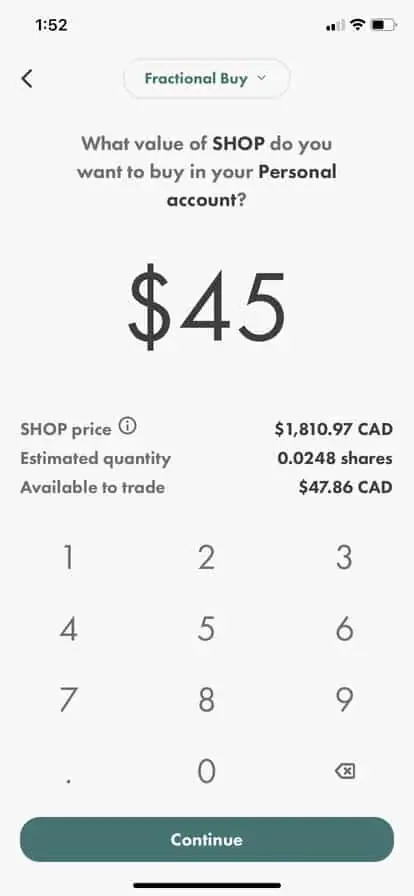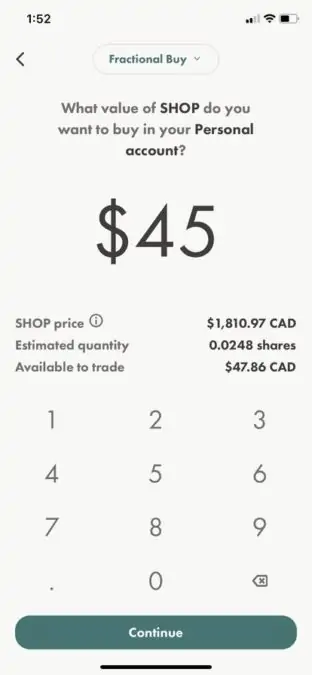 5. Confirm your order. You can see how many shares of Shopify you are buying. In this case, I am buying 0.0248 shares of the SHOP stock (Shopify) or approximately 1/40th of one stock.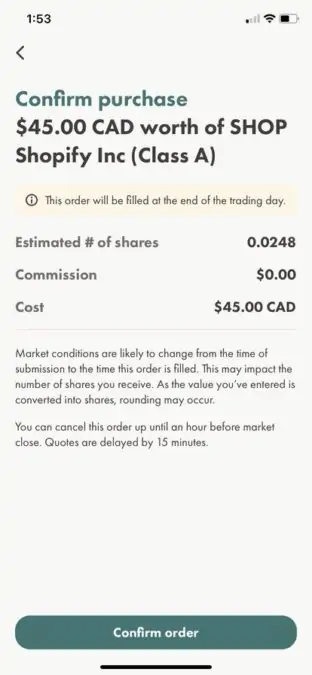 You can also sell a fractional share by entering the number of shares you want to sell. Fractional Share orders are fulfilled once a day.
There are hundreds of stocks available for fractional trading on Wealthsimple Trade. A few from the list include:
| | | | |
| --- | --- | --- | --- |
| Canadian Stocks | Canadian Stocks | U.S. Stocks | U.S. Stocks |
| Shopify (SHOP) | Intact Financial Corp (IFC) | Apple (AAPL) | Abbott Laboratories (ABT) |
| Royal Bank of Canada (RY) | National Bank Of Canada (NA) | Amazon (AMZN) | American Express Co. (AXP) |
| Toronto Dominion Bank (TD) | SNC – Lavalin Group Inc. | Google (GOOGL) | AstraZeneca plc (AZN) |
| Canadian National Railway Co. (CNR) | Suncor Energy, Inc. (SU) | Microsoft (MSFT) | Baidu Inc (BIDU) |
| Canada Goose Holdings Inc (GOOS) | Sun Life Financial, Inc. (SLF) | Netflix (NFLX) | Boeing Co. (BA) |
| Canadian Imperial Bank Of Commerce (CM) | TC Energy Corporation (TRP) | Tesla (TSLA) | Caterpillar Inc. (CAT) |
| Canadian Pacific Railway Ltd. (CP) | Thomson-Reuters Corp (TRI) | Airbnb (ABNB) | Chevron Corp. (CVX) |
| Dollarama Inc (DOL) | Wheaton Precious Metals Corp (WPM) | Coinbase (COIN) | Citigroup Inc (C) |
| Fortis Inc. (FTS) | Nuvei Corporation (NVEI) | Nvidia (NVDA) | Equifax, Inc. (EFX) |
| iA Financial Corp (IAG) | Kirkland Lake Gold Ltd (KL) | Facebook (FB) | General Electric Co. (GE) |
Thousands of other stocks (and ETFs) are also supported for regular trading; however, they are not yet listed for fractional shares.
Start Trading with a Cash Bonus
When you open a new Wealthsimple Trade account using our exclusive link, you get a welcome bonus.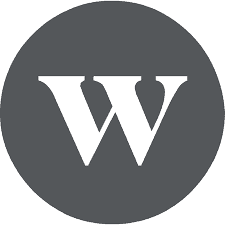 Trade stocks and ETFs for free
Great trading platform for beginners
$25 cash bonus when you deposit $200+
Transfer fees waived up to $150
Does Wealthsimple Trade offer fractional shares?
The Wealthsimple Trade brokerage platform currently offers fractional shares for several stocks in Canada and the U.S. You can buy half a share or other fractions of your choice starting at $1.
Can I buy fractional shares on Questrade?
Questrade does not currently offer fractional shares. If you want to trade fractional shares in Canada, the only option right now is Wealthsimple Trade.
Are fractional shares worth it?
Fractional shares make it easy for investors to hold shares in the stock of big and expensive companies. It can also help them to diversify their stock portfolio.