If you are looking for the best day trading platform in Canada, this article is for you.
While day trading stocks used to be an activity reserved for expert investors, the rise of discount brokerage platforms and free stock trading apps, have made it easier than ever for beginners to join the fray.
In addition to this, you can probably also blame the increase in day trading activities on the increasing love shown by retail traders for speculation, meme stocks, and quick wins (and losses).
Read on to learn about the best Canadian day trading platforms for beginners and experts alike, day trading rules, and taxes.
What is Day Trading?
Day trading refers to a strategy in which a trader buys and sells stocks and other financial instruments for a quick profit after holding onto them for a very short period, usually less than a day.
In many cases, day traders trade the same security multiple times a day, speculating on price movements and hoping to make gains with each roundtrip.
While stocks are one of the most commonly day-traded securities, others include foreign currencies, options, commodities, futures, and cryptocurrencies.
Best Day Trading Platforms in Canada
| | | | | |
| --- | --- | --- | --- | --- |
| Trading Platform | Active Trader Pricing | Securities | Promotion | Apply |
| Questrade | $4.95/trade for stocks and ETFs; $4.95 + $0.75/contract for options; free ETF purchases | Stocks, options, CFDs, Forex, bonds, ETFs, mutual bonds, precious metals, etc. | $50 in free trade credits | Visit |
| Qtrade | $6.95/trade for stocks/ETFs; some ETFs free; $6.95 + $1.25/contract for options | Stocks, ETFs, GICs, bonds, mutual funds, options | Get a $50 bonus with $1,000+ deposit | Visit |
| Wealthsimple Trade | $0/trade for stocks and ETFs; FX fee may apply to USD-listed assets; $10/month fee for real-time data | Stocks and ETFs | $25 cash when you deposit $150 | Visit |
| CIBC Investor's Edge | $4.95/trade for stocks and ETFs; $4.95 + $1.25/contract for options | Stocks, options, bonds, mutual funds, ETFs, GICs | N/A | Visit |
| Interactive Brokers | $0.01 CAD/share or $0.08 USD/share | Stocks, bonds, options, currencies, futures, ETFs, etc. | N/A | Learn |
Below are some of the brokers for day trading in Canada.
1. Questrade
Questrade offers the best day trading app for Canadians.
This top brokerage platform was established in 1999 and has over $30 billion in assets under administration.
There is a reason why Questrade attracts hundreds of thousands of new clients every year: it offers a variety of securities, a good selection of trading tools, and its fees are competitive.
There are four platforms to choose from.
Questrade Trading: A web-based platform you can use for trading and research.
QuestMobile: A revamped mobile app that makes day trading easy while on the move.
Questrade Edge: a professional web and desktop app you can use for advanced order types, options trading, and customizations.
Questrade Global: This platform works for FOREX and CFD trading.
Questrade provides all the tools you need to succeed at intraday trading, including access to advanced real-time U.S. and Canadian data packages. Plus, you can create watchlists, alerts, and more.
Day traders or active traders get preferential prices for both market data and trading fees.
The trading fees for active traders are:
| | | |
| --- | --- | --- |
| Security | Fixed Pricing | Variable Pricing |
| Stocks | $4.95/trade | 1 cent/share ($6.95 maximum) |
| Options | $4.95 + $0.75/contract | $6.95 + $0.75/contract |
| ETFs | Free to buy; $4.95/trade to sell | Free to buy; $6.95/trade to sell |
| FX/CFDs | Pips starting at 0.8 | Pips starting at 0.8 |
The regular trading fee for stocks is $4.95 minimum and $9.95 maximum per trade.
Advanced live streaming data for Canada and U.S. markets start at $89.95 CAD or USD, respectively.
These fees are rebated partially or in full, depending on how much you pay in monthly trading commissions.
Promotion: Get $50 in free trades when you fund your account with a minimum of $1,000.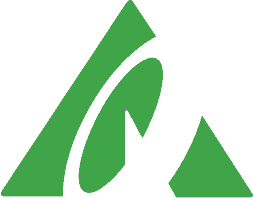 Trade stocks, ETFs, options, etc.
Low and competitive trading fees
Top platform for advanced traders
Get $50 trade credit with $1,000 funding
2. Qtrade
Qtrade is the best Canadian day trading platform for customer support.
This broker works for both experienced and novice traders, and you can use it to buy and sell stocks, options, mutual funds, ETFs, bonds, and GICs.
Qtrade is available via a web interface and mobile apps, with access to tools including:
Stock screeners
Watchlists and alerts
Portfolio building tools
Fundamental research
Real-time quotes
Technical research and more
Active traders who place 150+ trades each quarter get a rebate on trading fees.
You can also qualify for this preferential pricing if you have an asset balance of $500,000 or more.
| | | |
| --- | --- | --- |
| Security | Active Trader Pricing | Regular Pricing |
| Stocks | $6.95/trade | $8.75/trade |
| Options | $6.95 + 1.25/contract | $8.75 + $1.25/contract |
| ETFs | $100+ free; $6.95/trade for others | 100+ free; $8.75/trade for rest |
Young investors aged 18 to 30 get a $1 rebate on the standard pricing even if they do not qualify for 'Active Trade' pricing.
Promotion: Get a $50 bonus when you sign up and deposit at least $1,000.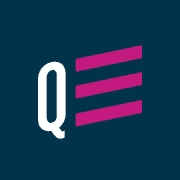 Up to $150 sign-up bonus
Trade stocks, ETFs, options, etc.
Competitive trading fees
Excellent customer service
3. Wealthsimple Trade
Wealtshimple Trade is the best free day trading platform in Canada.
This broker is owned by the popular robo-advisor, Wealthsimple, and it is great if you are looking to buy stocks and ETFs commission-free.
Wealthsimple Trade is also beginner-friendly and is available via its website and mobile apps for both iOS and Android devices.
With the free Trade account, you don't pay trading commissions. However, you are limited to 15-minute delayed price quotes, which are not ideal for day trading stocks.
For real-time market data, USD accounts, and instant deposits up to $5,000, you can upgrade and subscribe to Trade Plus for a $10 monthly fee.
Promotions: New Wealthsimple Trade clients can take advantage of the offer below: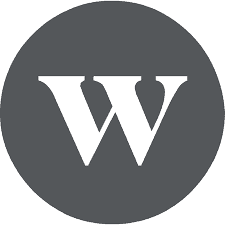 Trade stocks and ETFs for free
Great trading platform for beginners
$25 cash bonus when you deposit $200+
Transfer fees waived up to $150
4. CIBC Investor's Edge
CIBC Investor's Edge is one of the best day trading platforms for beginners in Canada.
This bank-owned discount broker can be used to day trade stocks and options, plus you can also invest in ETFs, mutual funds, GICs, precious metals, and fixed-income assets.
CIBC Investor's Edge is available through a web-based platform and mobile app with tools including:
Screeners for stocks, ETFs, and mutual funds
Technical analysis and charting
Research reports and fundamental analysis
Watchlists, alerts, and advanced order types
Active traders who place 150 or more trades every quarter get a rebate on fees:
| | | |
| --- | --- | --- |
| Security | Active Trader Pricing | Regular Pricing |
| Stocks | $4.95/trade | $6.95/trade |
| ETFs | $4.95/trade | $6.95/trade |
| Options | $4.95 + $1.25/contract | $6.95 + $1.25/contract |
Students get a $1 rebate and pay $5.95/trade for stocks and $5.95 + $1.25/contract for options.
Since this platform supports up to 8 currencies, you can avoid paying FX conversion fees by depositing foreign currencies in your account.
Learn more in this CIBC Investor's Edge review.
5. Interactive Brokers Canada
Interactive Brokers (IBKR) is the best day trading broker for advanced day traders who want access to global markets.
You can use the platform to trade stocks, options, futures, currencies, warrants, and other assets.
IBKR's trading platform includes a web-based standard application, Trader Workstation for active traders IBKR Mobile, and APIs for additional customization.
Professional day traders benefit from a plethora of advanced features and tools, including:
100+ order types
Access to algos and backtesting
Real-time data
Technical analysis
Low trading fees and financing costs
Options writing tools, and more
Traders can choose from a tiered or fixed pricing schedule.
For stock trades of 300,000 shares or less per month, you pay:
Tiered: 0.008 CAD/share or 0.006 USD/share. There is a minimum $1 CAD/$0.08 USD fee per order or a maximum 0.50% of trade value.
Fixed: $0.01 CAD/share or $0.08 USD/share. There is a minimum $1 CAD/$0.80 USD per order fee or a maximum 0.50% of trade value.
Interactive Brokers supports 23 currencies, so you can avoid the FX fee when trading assets in multiple countries.
Learn more about Interactive Brokers.
How To Start Day Trading in Canada
To start day trading in Canada, you will need to open a self-directed brokerage account.
Some features you will want to consider when choosing a platform include:
Investments offered: The broker should support the security you'd like to trade, such as stocks, futures, options, foreign currencies, etc.
Trading fees: Day trading will rack up the commissions and fees you pay. Find a broker that offers competitive fees, so you don't lose all your gains in fees.
Order types: Experienced day traders need various order types to execute their trading strategies. Confirm that the brokerage offers multiple order types.
Real-time data: You can't succeed at day trading without access to real-time data, fast executions, and deep liquidity.
Margin: You may want to borrow funds from the broker to leverage the gains you earn from your positions. While this increases your risks, it is part and parcel of day trading.
Trading tools: See whether the broker offers technical and fundamental analysis tools. For example, what types of charting software are available?
Customer support: Is live customer service readily available? The last thing you need is to get stuck in a losing position due to technical issues and have no one to help you get out.
Day Trading Taxes in Canada
Usually, the gains you make when you trade a stock for a higher price than you paid for it are referred to as capital gains, and you only pay taxes on half of it (50%).
This means that if you realize a capital gain of $1,000, only $500 is included in your taxable income.
However, if the Canada Revenue Agency qualifies you as a professional day trader, you may not be eligible for this preferential tax regime.
Instead, the CRA may require you to report your profit as business income and pay taxes on the full amount.
Although, this also means you can claim trading losses as a deduction subject to some rules (i.e. superficial loss rule).
Day Trading Rules in Canada
Unlike the U.S., Canada does not have many rules for day trading.
U.S. day traders are required to have at least $25,000 USD in their account to day trade stocks (Pattern Day Trader rule)
This is not the case in Canada; however, individual brokerages may enforce their own rules.
For example, Wealthsimple Trade may block transactions if they deem the trading activity inappropriate, e.g. if you are using APIs, algorithms, etc.
Also, you should avoid day trading inside a Tax-Free Savings Account (TFSA).
If the CRA determines that you are using your TFSA to generate business income, the gains may become taxable.
Is Day Trading Legal in Canada?
Yes, it is legal to day trade in Canada.
Be sure to keep track of your trading activities, profits, and losses in case you are audited by the CRA.
You must be the age of the majority in your province before you can open a day trading brokerage account, i.e. 18 years or 19 years old, depending on the province you reside in.
Is Day Trading Worth It?
Day trading is a highly risky endeavour, and I do not recommend it… not to beginners, for sure.
Most people are better off simply investing for the long term because the vast majority of day traders end up losing money.
Several years ago, I used to day trade various futures markets and FOREX. Needless to say, I eventually traded myself out of capital.
In addition to trading stocks and holding them long-term, you could also consider using a robo-advisor if you'd rather not worry about rebalancing, diversification, and all the other investment hassles.
Can you day trade on Wealthsimple?
You can day trade on Wealthsimple Trade if you upgrade to a Plus account which comes with snap quotes, unlimited price alerts, and a few other premium features.
Does Wealthsimple offer a demo account?
Wealthsimple does not offer a demo account on its stock trading platform.
How does day trading work?
Day trading involves buying and selling investment assets within the same day or multiple times a day to profit from price movements.
Is Tradestation available in Canada?
No, Tradestation is not currently available in Canada.
Related: