Savings accounts are useful places to keep your money if you want to earn interest on your savings.
But there are many savings accounts in Canada to choose from, and they all have slightly different interest rates and other features.
In this guide, we take a detailed look at savings accounts in Canada, including what they are, the pros and cons, the best high-interest savings accounts, and how to apply for one.
Read on to find out everything you need to know about savings accounts in Canada.
Key Takeaways
There are many types of savings accounts in Canada you can choose from.
Savings accounts allow you to earn compound interest on your savings, but they have more restrictions than chequing accounts.
When choosing a savings account, consider the interest rates, account types, and any fees and restrictions associated with the account.
Opening a savings account is a straightforward process that can usually be completed online in minutes.
Consider opening a high-interest savings account to earn better rates on your savings.
What is a Savings Account?
A savings account is a bank account where you deposit money into the account, and it pays interest on your deposit.
They are not designed to be used daily, like chequing accounts. Instead, the idea is that you will deposit money and keep it in the savings account for longer.
They reward you for this by paying interest. So the more you save in your account, the more you earn.
Interest rates are not particularly high right now, but some savings accounts have higher rates than others.
Because the idea is that you keep your money in the account, there may be restrictions on how many withdrawals you can make before you are charged a fee.
There may also be other fees for money transfers and other transactions.
How Does a Savings Account Earn Interest?
The money you deposit in a savings account will earn interest. Depending on the savings account, this will be set at a particular amount. It is sometimes expressed as the APY, or annual percentage yield.
The interest is compounded, which means you earn interest on the interest you accumulate, helping your savings grow faster.
For example (using simple interest):
If you save $1,000 in a savings account at an APY of 5%, you will earn a total of 0.05 x 1,000, which equals $50.
The next year, you would earn 5% of $1,050, which is $52.50.
The following year, you would earn 5% of $1,102.50, which is $55.13.
The interest may be paid out once a month, but it depends on the account. Also, be aware that some banks have promotional interest rates. These are higher rates but only apply for a set amount of time, often the first few months.
Average Savings Account Interest Rates in Canada
Savings rates change all the time. They are affected by the economy and the Bank of Canada's policy and prime rates.
At the time of writing, the prime rate is 6.70%, and the highest interest rates are between 1% and 4% on average.
The advertised interest rate may only apply if you hold a minimum balance. It may also be for the first few months only, so always check the small print.
As an example, the Scotiabank Momentum PLUS Savings Account has an interest rate of 5.15% for the first 150 days, which is reduced to 1.40% after that.
The TD Every Day Savings Account has an interest rate of 0.010%. However, the TD ePremium Savings Account has an interest rate of 1.60% for deposits of $10,000 and over.
Pros and Cons of Savings Accounts
There are several advantages and disadvantages of savings accounts in Canada that you should consider before you open an account:
Pros:
Savings accounts provide a safe way to make your money go further.
They are safe because eligible deposits are covered by the CDIC up to $100,000 per account, so you would not lose your money up to this amount even if the bank collapsed.
Most savings accounts are free to open. They are also relatively easy to open with ID and a few basic details.
Some savings accounts come with additional features like the ability to save money automatically to reach your savings goal.
You can access your savings with ease using most savings accounts. Your savings are not usually locked away; you can switch accounts when you want.
Cons:
Interest rates change all the time. They may go down, impacting the amount of interest you can earn.
Some banks require a minimum balance that you must maintain to enjoy earning interest without charges.
You can earn more money by choosing other investments, but they also come with increased risk.
There may be fees or restrictions on making transactions, which you don't have to worry about with a chequing account.
How to Choose a Savings Account
If you've decided to deposit money into a savings account, it's important to choose the right account for your needs.
Account Types
Start by looking at the different accounts available. For example, basic savings accounts pay low-interest rates but give you more access to your money.
On the other hand, high-interest savings accounts (HISA) provide higher interest rates. But they are better if you plan to save for a longer time and don't need to access your money frequently.
Interest Rates
Once you have decided on a type of savings account based on your needs, look at the different interest rates. Ideally, you want to choose the account with the highest interest rate.
Be careful about introductory rates. These can be higher, but check the interest rate you will earn once the introductory period is over.
Fees and Restrictions
While the interest rate is important, ensure you find out about all the other details. Some savings accounts will charge fees. For example, you may be able to make a few free transactions before you have to pay for them.
There may also be restrictions, like a minimum balance, that you must maintain. Ensure you know all the details before applying to open an account.
How to Open a Savings Account in Canada
Opening a savings account in Canada is a simple process, and most banks have websites where you can apply to open your account directly.
Check any requirements, which are usually fairly basic. For example, you will often have to be a Canadian resident and the age of majority in your province or territory.
Once you have chosen an account, find the place to apply on the website. You will normally be asked to fill in your details and provide a form of government-issued ID.
Once you have provided all the information, you can usually open your account in a few minutes.
Alternatively, you may be able to open a savings account at your nearest branch or over the phone, depending on the bank.
The Best High-Interest Savings Accounts in Canada
Looking for high-interest savings accounts (HISAs) is a good idea. There are many to choose from with higher interest rates, meaning you can earn more from your savings.
But some also come with a few additional restrictions because the idea is that you invest your money for a longer period.
Many institutions, including online banks, big banks and credit unions, provide them. Explore the options available and choose the one that meets your needs.
EQ Bank Savings Plus Account
The EQ Bank Savings Plus Account is a flexible savings account with unlimited transactions and an interest rate of 2.5%.
EQ Bank Savings Plus Account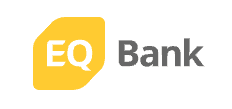 3.00%* non-promotional interest rate
Unlimited debits and bill payments
Unlimited Interac e-Transfers
No monthly account fees
Simplii High-Interest Savings Account
This account currently allows you to earn up to 2% on your savings up to $500,000, and you can also set up automatic deposits.
Simplii High-Interest Savings Account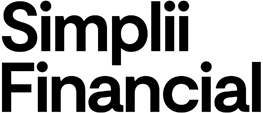 6.00%* rate for 5 months
Unlimited debits and bill payments
Unlimited Interac e-Transfers
$400 cash bonus offer with a free chequing account
Neo Financial Money Account
This account has no monthly or annual fees, transactions are free, and the interest rate is currently 2.25%.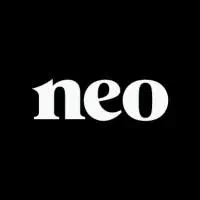 2.25% non-promo interest rate
No monthly fees + $20 bonus
Unlimited free transactions
Get a Mastercard for payments online and ATMs
Access to a no-annual-fee credit card
FAQs
Where should I put money now?
You may want to put your money in a savings account, but you may prefer to invest it instead. Both have pros and cons, depending on your goals and risk appetite.
What are the risks of a savings account?
Savings accounts in Canada provide a relatively safe place to keep your money because the CDIC covers eligible deposits for up to $100,000. One of the main risks is that the interest rate goes down, and you earn less.
How much money should I keep in my savings account?
There is no right answer, and it depends on how much you want to put away in your account to earn interest compared to how much you need to access regularly.
How much money can I take out of my savings account?
You can take out as much money as you want up to the total amount saved. However, be aware that some accounts restrict the number of transactions you can make.