The top 5 banks in Canada are also some of the largest banks in the world.
Popularly referred to as the "Big Five" banks, these financial institutions dominate the market and have assets valued at trillions of dollars.
Read on to learn about the 5 largest banks in Canada and what they offer.
The Big Five Banks in Canada
The Big Five banks in Canada are:
Royal Bank of Canada (RBC)
Toronto-Dominion Bank (TD)
Bank of Nova Scotia (Scotiabank)
Bank of Montreal (BMO)
Canadian Imperial Bank of Commerce (CIBC)
| | | | | | |
| --- | --- | --- | --- | --- | --- |
| | Assets ($Trillion) | Market Cap ($Billion) | Founded | Number of Branches (Canada) | Number of Employees |
| RBC | 1.99 | 192.29 | 1864 | 1,200 | 89,000 |
| TD | 1.92 | 170.31 | 1855 | 1,100 | 90,000 |
| Scotiabank | 1.34 | 88.20 | 1832 | 900 | 90,000 |
| BMO | 1.14 | 91.85 | 1817 | 900 | 43,800 |
| CIBC | 0.94 | 56.22 | 1867 | 1,069 | 45,000 |
*Numbers current as of February 2023.
Royal Bank of Canada
RBC was founded in 1864 and is the largest bank in Canada based on its market capitalization.
It is traded on the Toronto Stock Exchange (TSX) and New York Stock Exchange (NYSE) under the ticker symbol "RY."
It serves more than 17 million clients in Canada, the U.S., and several other countries, providing them with access to personal and commercial banking services.
As of this writing, RBC was ranked as one of the world's 100 largest banks.
Toronto-Dominion Bank
TD Bank Group was founded in 1955 following a merger between the Bank of Toronto and The Dominion Bank, with the former dating back to 1855.
In Canada, it operates its retail banking arm through TD Canada Trust, TD Auto Finance, TD Wealth, TD Direct Investing, and other subsidiaries.
TD has more than 26 million customers globally and 90,000 employees. The bank trades on the TSX and NYSE under the "TD" ticker.
Its asset base was $1.92 trillion at the end of 2022.
Scotiabank
Scotiabank was founded in 1832 and is a big five Canadian bank. It has more than 20 million clients worldwide and about 90,000 employees.
The Bank of Nova Scotia is traded on the TSX and NYSE under the ticker "BNS."
It also owns a popular online bank subsidiary, Tangerine Bank.
Scotiabank's asset base was 1.34 trillion in 2022.
Bank of Montreal
The Bank of Montreal (BMO) is the oldest bank in Canada. It was founded more than 200 years ago in 1817.
This top-five bank has total assets valued at $1.14 trillion and trades on the TSX and NYSE under the ticker "BMO."
BMO has 12 million customers globally and over 43,000 employees.
Canadian Imperial Bank of Commerce
CIBC rounds up this list of big banks in Canada.
It was founded in 1961 following a merger between the Canadian Bank of Commerce and the Imperial Bank of Canada (both founded in 1867 and 1873, respectively).
CIBC has 45,000+ employees and 11 million clients worldwide. It is traded on the TSX and NYSE under the ticker "CM."
Products and Services for The Top 5 Banks
The biggest banks in Canada offer various financial products and services, including chequing, savings, credit cards, loans, mortgages, investments, insurance, and business accounts.
I have provided links to some of these products below:
Chequing Accounts:
You can open a regular chequing account and those specifically designed for seniors, students, and kids. We have reviewed several of their chequing accounts:
Savings Accounts:
The largest banks in Canada offer general high-interest savings accounts and deposits in registered and non-registered accounts.
Credit Cards:
You can choose from various credit cards, including cash back, travel, low-interest, balance transfer, and other types of credit cards.
Investments:
The Big 5 banks offer self-directed and managed investment services, including:
What To Look For in a Big Five Bank
The top features to consider when choosing between Canada's largest banks are:
Fees: Compare monthly chequing account fees based on the package that meets your needs. In some cases, account maintenance fees are waived when you keep a minimum daily balance or have multiple products with the same bank.
Savings rates: The big five rarely offer the best savings rates, and you may need to open an account at an online bank to take advantage of higher interest rates.
Convenience: Does the bank have branches in your area? What about ATMs? If you need one-on-one assistance at a branch, check which banks have branches nearby. You could also look at whether the bank has all the products you need.
Security: All the big Canadian banks on this list are members of the Canada Deposit Insurance Corporation (CDIC), and your eligible deposits are protected for up to $100,000 per insured category.
Mobile apps: A good mobile app makes it easy to conduct financial transactions while on the move.
Minimum balance requirements: Some bank accounts will waive fees when you meet a minimum deposit threshold. And some savings accounts only pay interest when your balance exceeds a minimum. Confirm these details before opening an account.
Promotions: There may be a bank promotion that makes one bank more attractive than the other. You can view current bank sign-up bonuses here.
Pros and Cons of the Big Five Banks
Pros:
Reputable banks that have been around for a while
Financially stable institutions and some of the largest in the world
Offer all or most financial products and services you may need
Great coverage across Canada for ATMs and branches
Best-in-class technology, apps, etc.
Easier access to banking services when abroad
Cons:
Higher fees
Customer service is less personal compared to credit unions
Lower savings rates
Can be difficult to access loans, mortgages, or credit cards, if you don't have a very good to excellent credit score
The Top 10 Banks in Canada
The top 10 banks in Canada are:
Royal Bank of Canada
Toronto-Dominion Bank
Bank of Nova Scotia (Scotiabank)
Canadian Imperial Bank of Commerce
Desjardins Group
National Bank of Canada
HSBC Bank Canada
Laurentian Bank of Canada
Equitable Bank
You can view a complete list of banks in Canada.
Big Five Bank Alternatives
While the Big Five Banks have a majority share of clientele and deposits in Canada, you could save on fees by going with an online bank or credit union.
The top online banks often offer no-fee chequing accounts and higher savings rates, and some also have no-fee credit cards.
Simplii Financial: Owned by CIBC, this online bank offers chequing, savings, loans, mortgages, and investment accounts.
The Simplii No Fee Chequing Account has no monthly fees and includes unlimited transactions.
You could also open a free high-interest savings account (HISA) and earn competitive rates.
Simplii High-Interest Savings Account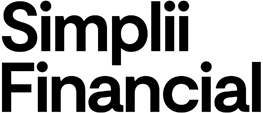 6.00%* rate for 5 months
Unlimited debits and bill payments
Unlimited Interac e-Transfers
$400 cash bonus offer with a free chequing account
Neo Financial: This financial technology company offers a free hybrid account, Neo Money, that has both savings and chequing features.
You can also apply for its no-annual-fee cash back credit card and earn up to 5% cash back at over 7,000 stores.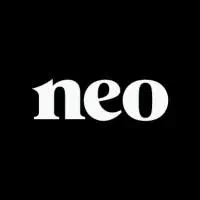 2.25% non-promo interest rate
No monthly fees + $20 bonus
Unlimited free transactions
Get a Mastercard for payments online and ATMs
Access to a no-annual-fee credit card
KOHO: This saving and spending account includes unlimited debits and Interac e-Transfers. Accountholders earn 0.50% cash back on all purchases and a high interest rate on their entire balance when they add a direct deposit.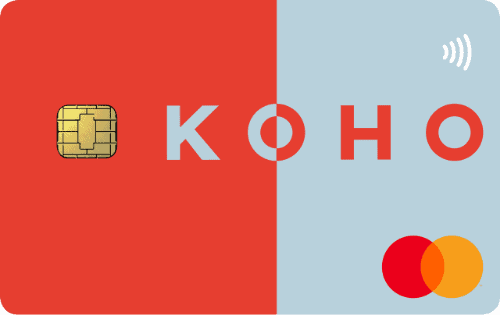 $20 sign up bonus after first purchase (use promo code CASHBACK)
Earn up to 5% cash back
Up to 4.00% savings interest on your balance
Unlimited Interac e-Transfers
EQ Bank: Owned by Equitable Bank, EQ Bank offers one of the best HISAs in Canada. This hybrid account comes with unlimited transactions, no minimum balance, and no monthly fees.
EQ Bank Savings Plus Account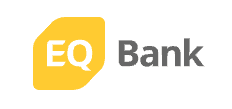 3.00%* non-promotional interest rate
Unlimited debits and bill payments
Unlimited Interac e-Transfers
No monthly account fees
FAQs
What are Canada's big 6 banks?
The big six banks in Canada are RBC, CIBC, BMO, TD, Scotiabank, and the National Bank of Canada.
What is the largest bank in the world?
The largest bank in the world is the Industrial & Commercial Bank of China Ltd.
What is the largest bank in the U.S.?
The largest bank in the U.S. is JP Morgan Chase.
What is the number 1 bank in Canada?
The top bank in Canada is the Royal Bank of Canada.