Buying and selling stocks and ETFs commission-free in Canada is one of the top benefits of the Wealthsimple Trade platform. An added perk is the cash sign-up bonus you get when you open an account using a valid Wealthsimple referral code.
Our Wealthsimple referral code "E0U3RG" for the current best offer gives you up to a $3,000 bonus in cash rewards.
Read on to see what's available.
Wealthsimple Referral Code: E0U3RG
Get the most out of a new Wealthsimple Trade account by entering this promo code "E0U3RG".
New clients who use a valid referral link or referral code get a chance to get a bonus ranging between $5 and $3,000. The amount you receive is randomly selected.
Wealthsimple also has other promotions running that are covered in detail below.
You can only take advantage of one of the offers.
How To use a Wealthsimple Referral Code
Visit the Wealthsimple platform via this link (the referral code is automatically applied).
Enter your email address and click on "Get Started".
If you are on a smartphone, you will now be prompted to download the Wealthsimple app.
If you are on a laptop, you will be required to enter a phone number where a link will be sent to download the app.
Create your account following the prompts on the app. When your account is open, you will need to add funds (there is no minimum needed).
You will receive a bonus of between $5 and $3,000 within 7 days of following all the steps.
You can use the cash to buy stocks, ETFs, or crypto. You can also withdraw the cash.
There is no trading fee when you buy assets on Wealthsimple Trade.
Get the Best Wealthsimple referral link here or read our complete review of the DIY trading platform.
Wealthsimple Referral Code Requirements
To qualify for the cash bonus, you must fund your new account within 30 days of opening it (any amount will suffice).
You are also required to keep the bonus funds in your account for at least 90 days.
Quebec residents do not qualify for the random cash offer. Instead, they receive a reward that is no less than $10.
Other requirements for winning a bonus include:
You must be the age of the majority in your province or territory
Be a legal resident of Canada (excluding Quebec)
How To Find Your Wealthsimple Referral Code
For the $5 to $3,000 Wealthismple Trade referral offer, the links above automatically apply the code to your account.
As a client, you could also invite others and earn a bonus each time they qualify.
To find your referral link or code, click on the gift box icon at the top right-hand corner of the app.
Select "Invite friends" and share your link via the pop-up. You can share your Wealthsimple referral link via text, email, or social media platforms.
Wealthsimple $25 Trade Promotion
If you'd rather go for a flat-rate Wealthsimple Trade promotion, you can get a $25 bonus when you join using this referral link (promo code not required).
To qualify for the cash bonus, deposit at least $150 within 45 days of registration.
The cash bonus is applied to your account within 7 days of funding with the required minimum amount.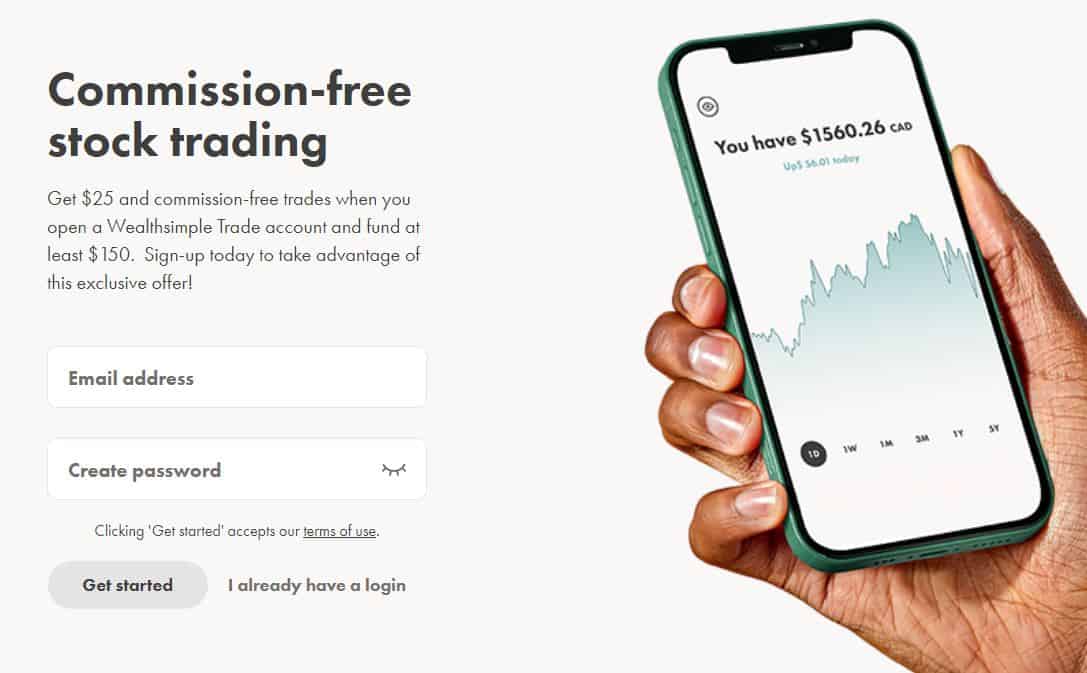 Wealthsimple Invest Promotion
If you are opening a Wealthsimple Invest robo-advisor account, you can get a cash bonus via referral link.
A $25 bonus is applied to your account when you deposit $500 or more.
Wealthsimple Crypto Promo Code
The Wealthsimple Crypto platform supports over 50 cryptocurrencies. The crypto trading occurs on the same app you use to trade stocks and ETFs.
When you open a new Wealthsimple Crypto account using our referral link, you receive a $25 bonus after funding with $150 or more.
The Wealthsimple crypto referral code is automatically applied with the link.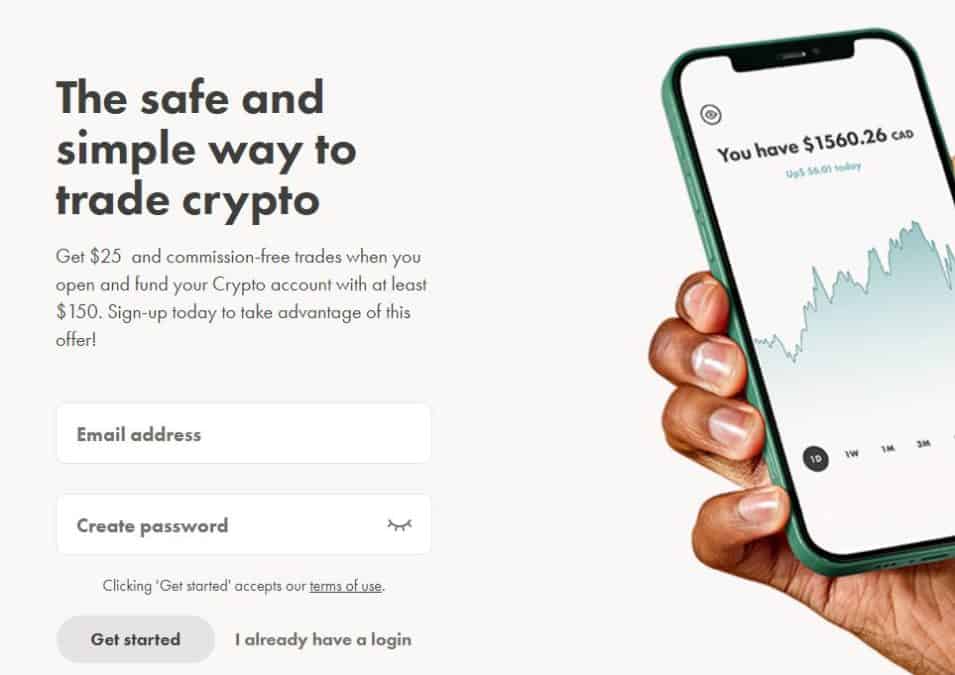 Wealthsimple Cash Referral Code
Wealthsimple Cash works well as a P2P money transfer app as well as a cash back prepaid card. When you share your Cash referral code with others, you both receive a $1 reward.
FAQs
What is the best Wealtshimple Trade referral code?
Use the Wealthsimple Trade referral code E0U3RG to get a signup bonus worth up to $3,000 CAD.
Why is the Wealthsimple referral code not working?
It could be that you are using an invalid referral code, or the offer may have expired. You can get a $25 cash bonus by signing up here (no referral code is required). Alternatively, use E0U3RG to win up to $3,000. You can only take advantage of one of the offers.
Related: