Wealthsimple Crypto and Coinbase are some of the top crypto exchanges in Canada.
Wealthsimple Crypto is only available in Canada and offers commission-free trading and a simple, easy-to-use interface, hence great for crypto beginners in Canada.
Coinbase is widely available in 100+ countries and offers basic and advanced crypto trading features to accommodate individual traders, institutions, and businesses.
This Wealthsimple Crypto vs Coinbase comparison digs into their top features, pros & cons, supported cryptocurrencies, trading fees, and more.
What is Wealthsimple Crypto?
Wealthsimple Crypto is a top crypto brokerage platform in Canada that was launched in 2020. It offers a simple, easy-to-use interface to allow crypto beginners to quickly buy 50+ cryptocurrencies.
It's managed by Wealthsimple Digital Assets Inc as part of the Wealthsimple Trade app, an independent online brokerage that offers commission-free trading of stocks, ETFs, and crypto in one place.
Read the complete Wealthsimple Crypto review here, or signup via this link and fund with $300 worth of crypto to get a $100 cash bonus.
Wealthsimple Crypto Top Features
Supports 50+ cryptocurrencies and keeps on adding new coins
A beginner-friendly interface to buy, sell, trade, and add crypto into your portfolio with ease
A commission-free platform with no extra trading fee or deposit/withdrawal fees
Offers cryptocurrencies, stock, and ETFs in one place
Freedom to transfer your crypto holdings to a self-hosted wallet
Limit orders to allow you to automate your buy & sell price
Top security of coins via cold storage, insurance, 2FA, and data encryption
Pros and Cons of Wealthsimple Crypto
Pros: Wealthsimple Crypto does well with its simple, easy-to-use interface where beginners can buy crypto instantly commission-free. Plus, users can invest in crypto, stocks & ETFs in one place.
Cons: Wealthsimple Crypto doesn't offer advanced trading features, order types, or charting. And though you won't pay an extra dime on the platform, you'll incur in-build spread fees of 1.5% to 2% applied to the bid-ask price.
Is Wealthsimple Crypto Safe?
Yes, Wealthsimple Crypto is a safe platform to trade cryptocurrencies.
Your coins are held in cold storage with the Gemini Trust, a regulated digital assets custodian with $200 million in cold storage insurance coverage, and partners with Coincover to protect your coins from theft.
Wealthsimple sign-in uses 2-factor authentication and state-of-the-art data encryption to keep your Wealthsimple crypto wallet and financial information from unauthorized access.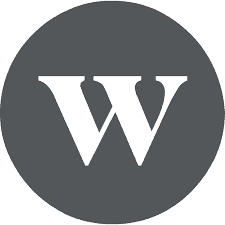 Trade several cryptocurrencies
Excellent trading platform
1.5% to 2% trading fee
Get a $25 bonus when you deposit $200+
What is Coinbase?
Based in San Francisco, Coinbase is the second-largest crypto exchange in the world. It was founded in 2012.
It offers basic and advanced crypto trading features and charting tools to allow newbies, experienced traders, and businesses to invest in crypto and monitor their portfolios in one place.
It's a fully regulated platform that is available in more than 100 countries, boasting 89+ M verified users, thousands of institutional traders & ecosystem partners, and nearly $600B quarterly trading volume.
In April 2021, Coinbase went public and now trades on the Nasdaq exchange under the ticker COIN.
Coinbase Top Features
Supports 100+ cryptocurrencies
An easy-to-use platform with basic and advanced interfaces to accommodate newbies and pros
Coinbase Learn, where you can learn about different cryptocurrencies and earn up to $13 worth of crypto
Coinbase Visa Card to spend your crypto hassle-free and earn crypto rewards
Offers crypto-backed loans with just 8% APR and no credit check
Coinbase wallet where you can store all your crypto, NFTs, and explore a whole world of dapps
Coinbase app for iOS and Android to trade and monitor your wallet on the go
FDIC insurance up to $250,000 for all USD cash balances on the platform
Top security with offline cold storage of digital assets and crypto insurance
Institutional services to cater to institutions and ecosystem partners
Widely present in 100+ countries and a large user base of 89+M verified users
Pros and Cons of Coinbase
Pros: Coinbase offers a wide selection of crypto coins and basic & advanced crypto features to cater to beginners, experienced traders, institutions, and developers.
Cons: Coinbase fees are quite complex and expensive, especially on the Coinbase standard platform. You'll also incur deposit/withdrawal fees of 0%- 3.99%, depending on the transfer method.
Is Coinbase Safe?
Yes, Coinbase is a safe, regulated, and well-established crypto exchange that has been around since 2012.
All USD balances on the platform are FDIC-insured, and most assets are held offline in cold storage and backed with crypto insurance. Your Coinbase wallet is also protected with 2FA and private key encryption.
Wealthsimple Crypto vs Coinbase: Supported Cryptocurrencies
Coinbase supports a wider selection of 160+ coins vs Wealthsimple Crypto's 50+ cryptocurrencies.
The world's most popular cryptos are listed on both platforms, but Coinbase has more choices for less popular coins.
Wealthsimple Crypto vs Coinbase: Trading Fees
Wealthsimple Crypto offers commission-free trading and doesn't charge extra deposit/withdrawal fees. Instead, an in-built Wealthsimple spread of 1.5%-2% is applied to the bid-ask price when you trade on the platform.
Coinbase fees are complex and vary depending on the platform you use.
Fees on standard platforms range from $0.99-$2.99 for crypto purchases of $10-$200 and 0%-3.99% for purchases above $200 based on the transfer method used. You'll also incur a spread of 0.5%.
Fees are lower on Coinbase Pro. Maker fees start at 0.5% and decrease to 0.02%, while taker fees start at 0.5% and decrease to 0.04% based on your 30-day trading volume.
Wealthsimple Crypto vs Coinbase: Best For
Due to its simplicity and cost-effectiveness, Wealthsimple Crypto is great for beginners looking to get started in crypto or cost-conscious investors who want to slash trading fees.
Coinbase offers basic and advanced features and is great for experienced traders, institutions, and businesses looking to dabble in crypto.
Wealthsimple Crypto vs Coinbase: Summary
| | | |
| --- | --- | --- |
| Feature | Wealthsimple Crypto | Coinbase |
| Supported coins | 50+ coins | 100+ coins |
| Funding methods | E-Transfer, crypto deposits | Bank account, debit/credit card, wire transfer, ACH transfer, crypto deposits |
| Trading fees | 1.5%-2% spread fees | Starting at 0.5% |
| Deposit/withdrawal fees | Free | 0%-3.99% depending on the transfer method |
| Security | Cold storage, 2FA, insurance, and encryption. | Cold storage, 2FA, FDIC insurance for USD balances, and private key encryption |
| Trading interfaces | Basic web and mobile crypto trading apps | Basic and advanced web and mobile crypto trading apps |
| Crypto card | No | Yes |
| Availability | Only in Canada | 100+ countries |
| Promotions | Fund your account to get a cash bonus | – |
Related: