Bitbuy is one of the best crypto exchanges in Canada, with approval by the Ontario Securities Commission and a live order book that makes it possible to buy and sell at great prices.
It has several competitors, including the likes of CoinSmart, Shakepay, Newton, and Wealthsimple Crypto.
Read on to learn about the best Bitbuy alternatives in Canada, their top features, fees, and more.
Best Bitbuy Alternatives in Canada
Sites like Bitbuy in Canada are either classified as crypto exchanges or crypto brokerages.
Beginners can benefit from the simplicity of a crypto brokerage with one-click trades, free fiat deposits, and withdrawals.
If you want access to streaming data, technical analysis, and advanced trading tools, a full-fledged crypto exchange works better.
1. CoinSmart
CoinSmart is the best crypto exchange in Canada. It is an excellent Bitbuy alternative and offers:
Multiple funding methods: Interac, wire transfer, credit cards, SEPA, and cryptocurrencies
Instant account verification
Same day deposits
24/7 customer support
iOS and Android mobile apps
Multiple fiat currencies: CAD, USD, and EUR
Low trading fees
The company is publicly traded on the Canadian NEO Exchange under the ticker – SMRT. The trading fee for fiat to crypto trades is 0.20%, and most deposits are free.
Bonus: Get a $50 bonus when you open an account and deposit $200.
CoinSmart Crypto Exchange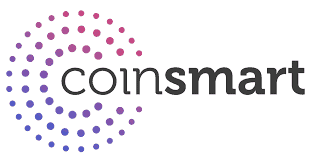 Top crypto exchange in Canada
Great for new & advanced traders
0.20% trading fee
Get a $50 bonus when you deposit $200
2. Shakepay
Shakepay is a crypto brokerage based in Montreal. It was founded in 2015 and has been used to place more than $6 billion worth of crypto trades.
Shakepay only supports bitcoin and Ethereum and is licensed as a Money Service Business in all Canadian provinces and territories.
The trading fees on this platform range from 1% to 3%; fiat deposits and withdrawals are free.
Bonus: Get a $30 bonus after trading $100 worth of bitcoin or Ethereum.
Trade Bitcoin & Ethereum fast
Works for new & advanced traders
1-3% trading fee, free withdrawals
Get a $5 bonus when you trade $100
3. Wealthsimple Crypto
Looking for a site like Bitbuy for beginners? Try Wealthsimple Crypto.
This platform is operated by Canada's largest robo-advisor, and you can use it to trade 50+ coins.
For security, Wealthsimple Crypto keeps your coins at Gemini Trust Company, and it also uses Coincover to prevent theft.
The trading fee on this platform is up to 2%; however, fiat deposits and withdrawals are free.
Bonus: Get a $25 cash bonus when you fund/trade with $200 or more within 30 days of account opening.
4. Coinberry
The final site like Bitbuy for cryptocurrency trading in Canada is Coinberry.
This platform is OSC and FINTRAC registered and is the only crypto trading platform being used by Canadian municipalities.
Coinberry supports approximately 30 coins, with several metaverse coins in the mix as well.
This "no-commission" crypto broker makes money by adding fees of up to 2.50% to the price spread. Fiat deposits and withdrawals are free.
Bonus: Get a $30 bonus when you trade assets worth $50 or more.
5. Newton
Newton is a top cryptocurrency app and a good Bitbuy alternative if you want to invest in altcoins.
You can use it to buy and sell multiple coins at competitive prices.
While it has no fees for fiat deposits and withdrawals, trading fees are included in the price and can be up to 2.20%.
Bonus: Get a $25 bonus when you trade $100+ worth of crypto.
Learn more in this review.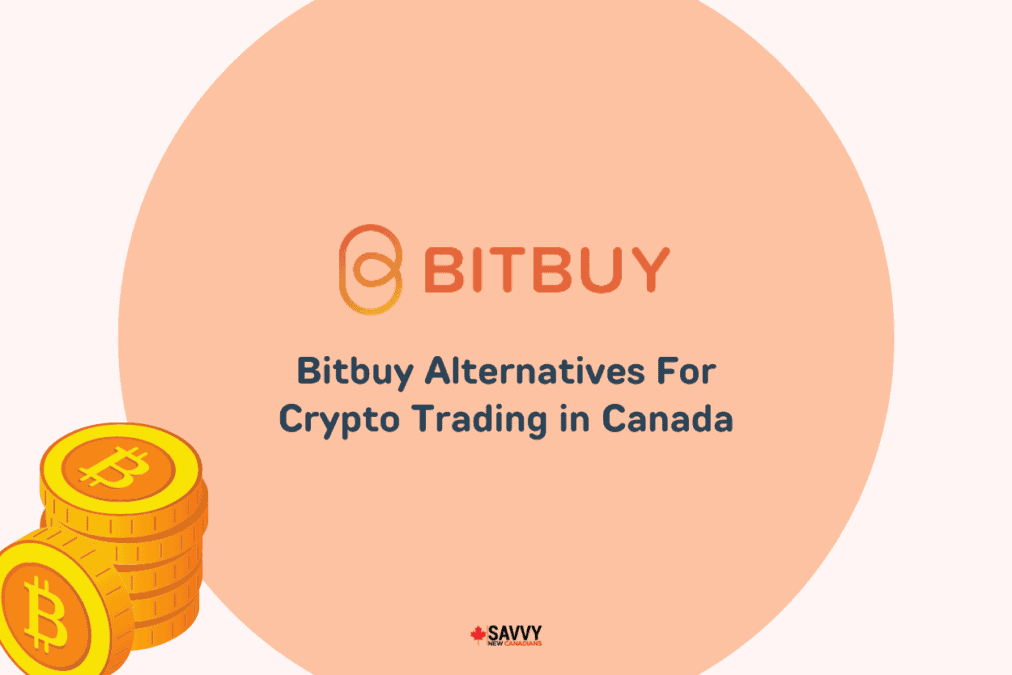 What To Look For in a Bitbuy Alternative
When choosing a cryptocurrency trading platform in Canada, you should check how it compares based on these features:
Fees: Low trading fees can improve your investment returns over time.
Coins supported: The crypto exchange should list the coins you plan to buy.
Security: It should take adequate steps to protect your digital assets and personal information, such as 2-factor authentication, cold storage, and insurance.
Mobile apps: They should be available on all devices, including iPhones and Android devices.
Customer service: Access to customer support can come in handy if you need assistance with a trade or something else.
Pros of Bitbuy
Registered marketplace for crypto assets
Competitive trading fees
24/7 customer service
OTC desk and APY available
Cons of Bitbuy
Less competitive fees when depositing or withdrawing fiat (up to 1.50%)
Limited coin selection (only 15 types)
Only Canadian dollar fiat
Bitbuy Alternatives: Conclusion
Bitbuy is a great place to buy and sell crypto in Canada.
If you want lower deposit and withdrawal fees, plus gain access to multiple fiats, the top Bitbuy alternative is CoinSmart.
Related:
Disclaimer: Cryptocurrency is a volatile and speculative investment. If you decide to invest, we recommend you do your own research and only commit funds you can afford to lose. The author may own one or more of the crypto assets mentioned in this article.