Bittrex is one of the top crypto exchanges in Canada and beyond. It was launched by former cybersecurity employees of Amazon and Google and has a reputation in the cryptosphere for its top security credentials.
So, is Bittrex Safe and Legit?
In this Bittrex exchange review, I dive into Bittrex top features, supported cryptocurrencies, Bittrex fees, pros and cons, Bittrex supported countries, and how Bittrex Global compares with other exchanges like Binance, Coinbase, Bitfinex, and Crypto.com.
What is Bittrex?
Founded in 2014, Bittrex Global is one of the oldest, most advanced, and largest crypto exchanges in the world by trading volume.
It is based in Liechtenstein and Bermuda and ranks as the 24th largest exchange on CoinMarketCap. The Bittrex exchange is available in 200+ countries, allowing users to trade and directly purchase over 440 cryptocurrencies using USD and EUR as fiat.
It is known for its robust security, high liquidity, the advanced Bittrex app, and a sleek, easy-to-use interface that's great for both crypto newbies and pro traders.
Beginners can buy and sell crypto on the Instant Buy & Sell platform with a simple form, while advanced traders can take advantage of advanced order types, Bittrex trading bot, and TradingView charting tools to analyze, monitor, and automate their trades.
Bittrex Top Features
Supports over 440 cryptocurrencies
Allows you to deposit/withdraw fiat directly to your bank account and instantly purchase crypto with a credit/debit card
Multiple order types, including basic, conditional, and time in force order types allow you to edge different market conditions
Leveraged tokens to allow you to amplify your position 3x
A trustworthy exchange that complies with key industry regulations
Founded by former security engineers at Microsoft and Amazon, hence top security. It has never been hacked
Global availability in many countries
Bittrex app for iOS and android to trade and monitor your wallet on the go
Bittrex trading bot through a set of APIs to automate your trading activities
Bittrex credits to automatically earn commission-free trades from your trading commission
Instant Buy & Sell platform where users can instantly buy crypto with debit/credit card with a simple form
Advanced UI with TradingView charts and real-time data to make your trading easier
Bittrex KYC and How it Works
Bittrex works following a strict KYC/AML program, and all users must verify their identity before they start trading on the platform. The verification process is simple and fast, taking only about 10 minutes.
Below is a step-by-step guide on how to create an account and complete Bittrex KYC, fund your wallet, and start trading.
Create an account: Click the signup button on the Bittrex home page and select your account type ( personal or corporate).
Sign up with your email: Enter your email address and choose a unique password.
Verify your email: An email verification link will be sent to your email. Click on it to verify your email and agree to the terms of use.
Edit your profile: Fill out basic profile information, including your country of residence, street address, zip code, nationality, DOB, and more.
Verify your identity: upload photos of both sides of your government-issued ID and a selfie photo, then wait for 10 minutes to have your documents approved. US residents are required to provide their Social Security number for further protection.
Fund your Bittrex wallet: Once the verification process is complete, fund your account via bank wire transfer or crypto deposits.
Buy crypto:  Navigate to the Instant Buy & Sell feature to buy crypto with a debit/credit card or your USD balance.
Bittrex Supported Cryptocurrencies
Bitrex supports a wide selection of 440+ cryptocurrencies, and you will find both popular, less known tokens, and new listings on the platform.
The Bittrex crypto list below shows some of the trending and high volume coins on the platform:
ETH
BTC
MATIC
GMT
HBAR
MINE
R1
B2M
MVC
ELT
LUNA
DOGE
SUKU
The platform also offers tokenized stocks, including GLD, SLV, GME, TSLA, ZM, PFE, CGC, SQ, and ACB.
Supported fiat currencies are USD and EUR, and users from outside these countries will incur a 2.5% foreign exchange fee when transferring funds into their accounts or buying crypto with a debit/credit card.
Bittrex Fees
Bittrex fees are some of the highest in the crypto space compared to other exchanges like Binance, CoinSmart, and even Coinbase.
The Bittrex Global fee schedule uses a maker/taker fee structure, which is tiered into 9 levels based on the user's 30-day trading volume.
Maker fees start at 0.75% and decrease to 0% as your trading volume increases from $5K-$100M+
Taker fees start at 0.75% and decrease to 0.05% as your trading volume increases from 5K to $100M+
Bittrex withdrawal fees
Crypto deposits are free, but you'll incur a small Bittrex withdrawal fee and network fee which is displayed on the withdrawal page for each coin when you click the withdrawal button.
Bittrex fiat withdrawal fee stands at $25 for outgoing wires and may take up to 10 days to post on your account, while bank wire deposits are free.
You can also use a debit/credit card to buy crypto instantly, but it will cost you 3% per transaction, plus 2.5% FX fee.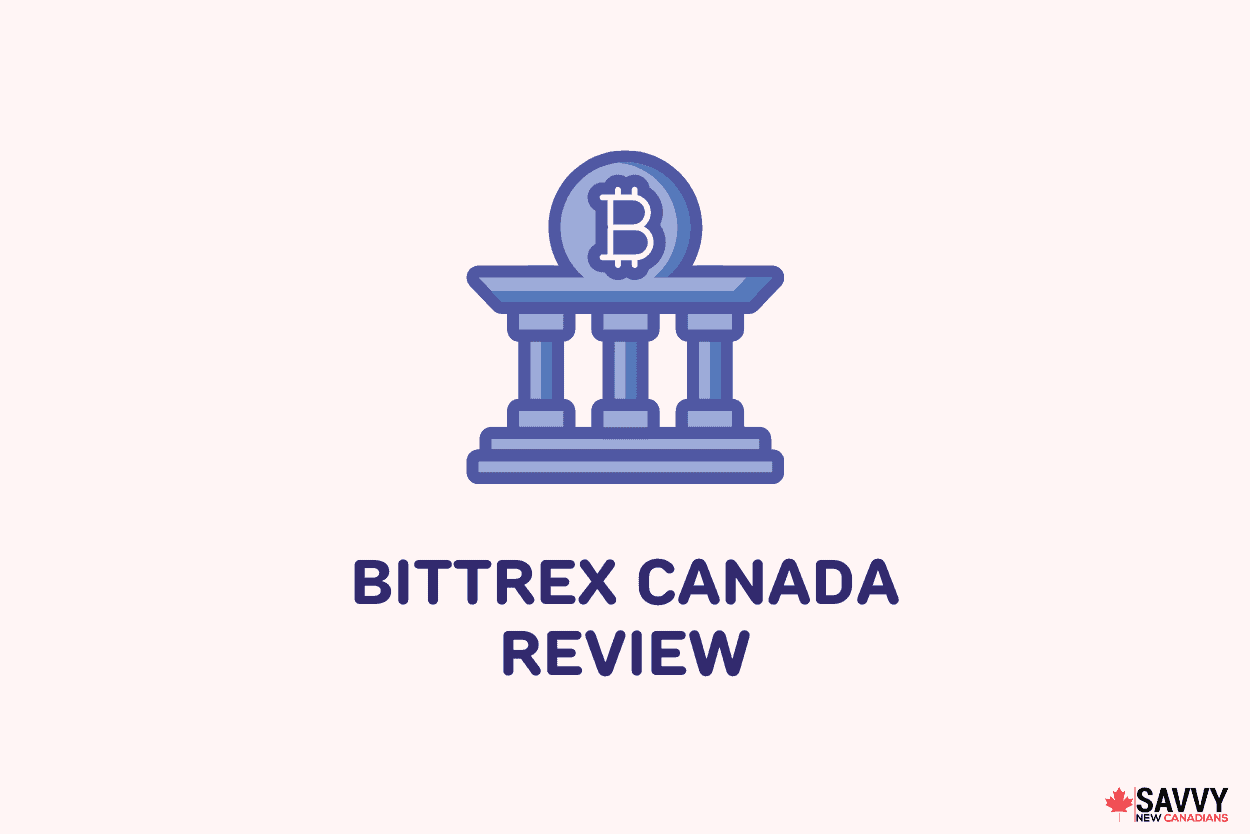 Bittrex Supported Countries
Bittrex is available worldwide in every country except Iran, North Korea, The Cremean region, and Cuba.
Bittrex Staking
Bittrex has partnered with a third-party staking service to allow its users to stake their Cardano and earn ADA tokens right from their Bittrex wallet.
It's a flexible staking service that allows you to opt-in/out and add/withdraw your tokens anytime, which means you can stake while you trade. Staking rewards are earned daily and distributed monthly.
Bittrex Trading Bot and App
Bittrex offers a set of extensive APIs to support third-party trading platforms and algorithmic trading. That means users can write their own code to build trading bots to trade cryptocurrencies automatically on the platform.
There's also the Bittrex app, which mirrors the functionality of the Bittrex web platform to allow users to trade and monitor their accounts on the go.
Pros & Cons of Bittrex
Pros
Supports a wide selection of 440+ crypto assets
Basic and advanced trading features/charting tools to cater to different trader needs
Multiple ways to fund your account and buy crypto, including bank wire, crypto deposits, debit/credit cards, and SEPA
Excellent security credentials and faster transaction execution
Bittrex app to trade on the go
Worldwide availability
Cons
Doesn't offer margin trading and crypto derivatives
Bank wire transfers take a long time, up to 10 days to post
High trading fees, especially for low-volume traders
Limited staking service and other crypto services
Is Bittrex Safe?
Yes, Bittrex is a secure, safe, and legit crypto exchange that's fully registered and licensed by the Bermuda Monetary Authority (BMA) to conduct Digital Asset Business under the Digital Asset Business Act (DABA) in Bermuda, and the "Blockchain" act in Liechtenstein.
To keep digital assets on the platform secure, Bittrex employs the following security measures:
Elastic, multi-stage wallet strategy to ensure secure transfer of crypto assets from cold to hot wallets
SSL encryption for secure data exchange
Two-factor authentication to ensure secure login via Google Authenticator
IP whitelisting to authorize account activity originating from specific addresses
Wallet whitelisting to enable withdrawals from specific crypto wallets
Cross-chain recovery service to recover coins worth $500 and above transferred the wrong wallet type if requested within seven days
Bittrex vs Binance
Binance offers all manner of crypto trading services, including Spot, Margin, P2P, crypto derivatives, Swap Farming, Strategy Trading, Fan Token, NFTs, and a myriad of DeFi services.
Binance supports 600+ cryptocurrencies vs Bittrex's crypto list of 400+ coins.
Binance also has some of the lowest fees, starting at 0.1% and below, which is minuscule compared to Bittrex's fees of 0.75% and below.
Get a 20% lifetime discount on trading commissions when you sign up for Binance.
Bittrex vs Coinbase
Coinbase is the second-largest crypto exchange in the world and offers more crypto services than Bittrex, including a self-custody wallet, NFT marketplace, crypto loans, crypto cards, and institutional crypto services.
It is also cheaper to trade on Coinbase, with maker/taker fees starting at 0.5% and below, which is way less compared to Bittrex fees of 0.75% and below.
That said, Bittrex offers a wider selection of 400+ crypto assets vs Coinbase's 170+ digital coins and tokens.
Bittrex vs Crypto.com
Crypto.com offers more crypto services than Bittrex, including crypto staking, NFTs, crypto visa cards, crypto.com Pay, DeFi wallet, and Swap Farming.
Trading fees are also lower on Crypto.com, starting at 0.1% and below, which is quite cheaper compared to Bittrex fees of 0.75% and below.
However, Bittrex offers a wider selection of 400+ crypto coins vs Crypto.com's 200+ coins as of this writing.
Get a $25 CRO bonus when you open a Crypto.com account and stake CRO for an eligible crypto prepaid card.
Bittrex vs Kraken
Kraken offers more crypto trading options than Bittrex, including Margin trading, Kraken Futures & Indices, OTC service, and a coming-soon Kraken NFT marketplace.
Fees are also quite low on Kraken, with maker/taker fees starting at 0.16%/0.26% and below, which is many times cheaper compared to Bittrex fees of 0.75% and below.
That said, Bittrex shines over Kraken with its long crypto list of 400+ coins vs Kraken's 170+ coins.
Bittrex vs Bitfinex
Bitfinex offers more trading options than Bittrex, including margin trading, margin funding, and other services like staking and crypto loans. Bitfinex also has its own token, LEO, which users can hold to get trading fee discounts.
When it comes to trading fees, Bitfinex is many times cheaper, with maker/taker fees of 0.1%/0.2% and below vs Bittrex fees of 0.75% and below.
But in terms of supported cryptocurrencies, Bittrex is ahead with a list of 400+ coins vs Bitfinex's 170+ coins.
Bittrex Referral program
Once you sign up for a Bittrex account, you can take advantage of the Bittrex referral program to earn more money on the side.
Simply invite others to sign up for a Bittrex account through your unique Bittrex referral code. To get your Bittrex referral code, sign in to your account and click the Referral Program link.
Then copy your referral link and share it with others on your website or social media channels inviting them to sign up. You'll earn a 10% commission for every trade made by your referrals.
Best Crypto Exchange in Canada
Although the Bittrex crypto exchange is available to Canadians, its fees can get quite high, especially for beginners and low-volume traders.
To that end, CoinSmart is our top choice of the best crypto exchange in Canada, especially for newbies and other cost-conscious traders.
CoinSmart is known for:
Instant and automatic account verification process
Faster, same-day deposit guarantee
Simple, transparent, flat fee schedule of 0.2% per trade
16 cryptocurrencies supported
$50 sign up bonus if you deposit $200+
CoinSmart Crypto Exchange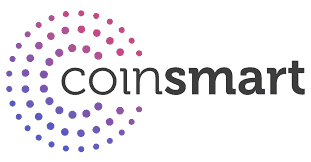 Top crypto exchange in Canada
Great for new & advanced traders
0.20% trading fee
Get a $50 bonus when you deposit $200
Other top crypto exchanges in Canada that you can look into include Shakepay, Wealthsimple Crypto, Newton, Bitbuy, and NDAX.
Bittrex Canada FAQ
Who owns Bittrex?
Bill Shihara, Richie Lai, and Rami Kawatch, all former security engineers, are the founders of Bittrex. Currently, Richie Lai is the CEO of Bittrex.
How do I withdraw money from Bittrex?
You can withdraw your Bittrex USD/EUR wallet balance via SEPA or bank wire transfer. Wire transfers take 3-7 days to post in your account, while SEPA transfers are a bit faster.
Is Bittrex available in the US?
Yes, Bittrex is available in the US and many other countries in the world, except North Korea, Iran, The Cremean region, and Cuba.
Is Binance better than Bittrex?
Both Binance and Bittrex are great platforms with worldwide availability and offer a vast crypto-list for users to trade. However, Binance offers more crypto coins and tokens, charges lower fees, offers many trading options and DeFi services, and has the reputation of being the world's largest exchange.
Disclaimer: Cryptocurrency is a volatile and speculative investment. If you decide to invest, we recommend you do your own research and only commit funds you can afford to lose. The author may own one or more of the crypto assets mentioned in this article.