The Ledger Nano X is a top-rated cryptocurrency hardware wallet for securing your crypto assets offline.
It is an upgrade of the also popular Ledger Nano S, supporting more applications and easier access while on the go.
This Ledger Nano X review covers how to set it up for use, coins supported, pros and cons, and how it compares to Trezor Model T and Ledger Nano S.
What is Ledger Nano X?
Ledger Nano X is a Bluetooth-enabled hardware wallet designed by Ledger.
It uses the company's proprietary BOLOS operating system and a certified secure element chip (CC EAL5+) to protect your private keys (and crypto) from being stolen.
The Ledger Nano X supports more than 5,500 popular cryptocurrencies and tokens, including popular ones like Bitcoin, Dogecoin, Tether, Ethereum, Ripple, Cardano, and more.
It also has an app, Ledger Live, that makes it easy to securely connect to third-party applications like My Ether Wallet, Metamask, Binance, DEX, Kyber Network, Trinity Wallet, and several others.
As per Ledger's website, over 3 million Ledger wallets have been sold worldwide (including Canada).
Ledger Nano X Supported Coins
The Ledger Nano X crypto wallet supports 5,500+ coins and tokens, including many top market capitalization coins and several ERC-20 tokens.
Top coins include:
Bitcoin (BTC)
Ethereum (ETH)
Ripple (XRP)
Tether (USDT)
Bitcoin Cash (BCH)
USD Coin (USDC)
Chainlink (LINK)
Cardano (ADA)
Terra (LUNA)
Dogecoin (DOGE) and many more
Many of these coins can also be bought or swapped directly on Ledger, and you can stake eligible coins and earn interest.
How To Use a Ledger Nano X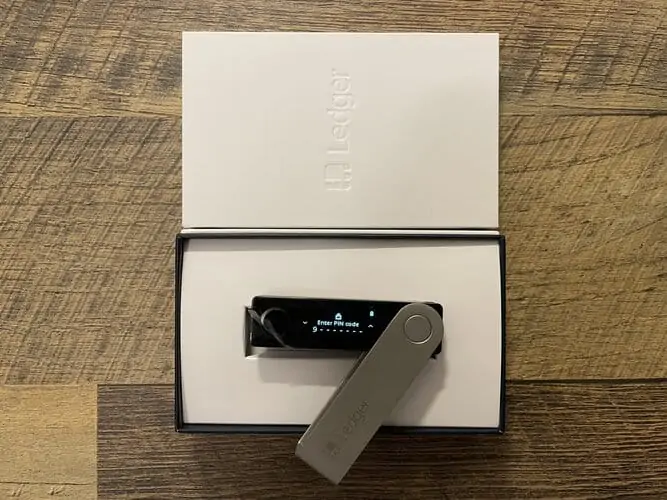 When you receive your Ledger Nano X package, it should include a hardware wallet, 1 x USB C cable, 1 x keychain strap, 3 x passcode recovery sheets, and an instructions sheet.
Below are the steps to activate your Ledger wallet:
Step 1: Download and install Ledger Live on your computer (it is under the "apps and services" tab). You can also use the Ledger app on your smartphone; however, we will use a Windows computer for this guide.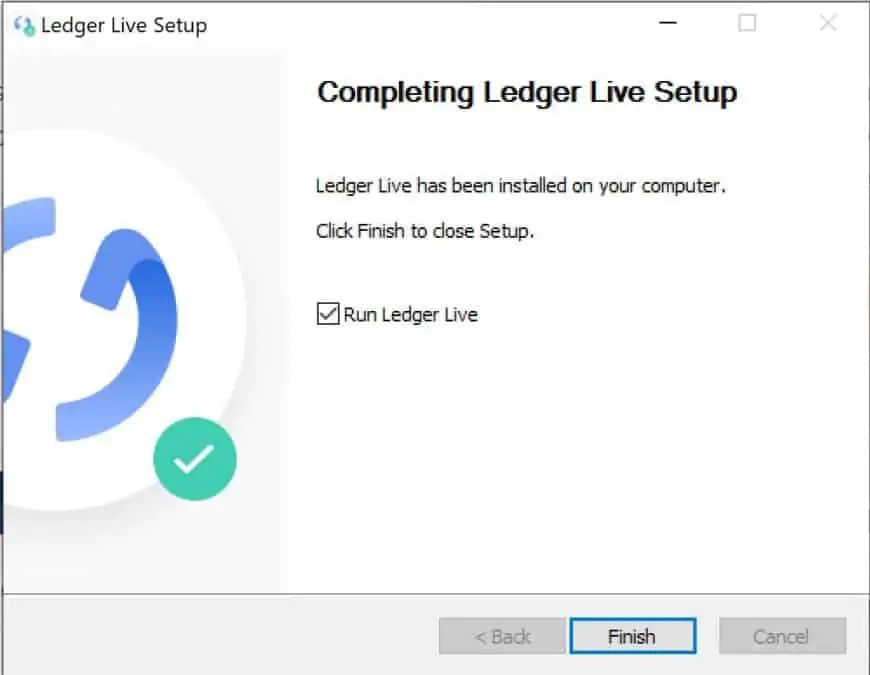 Follow the prompts to get started.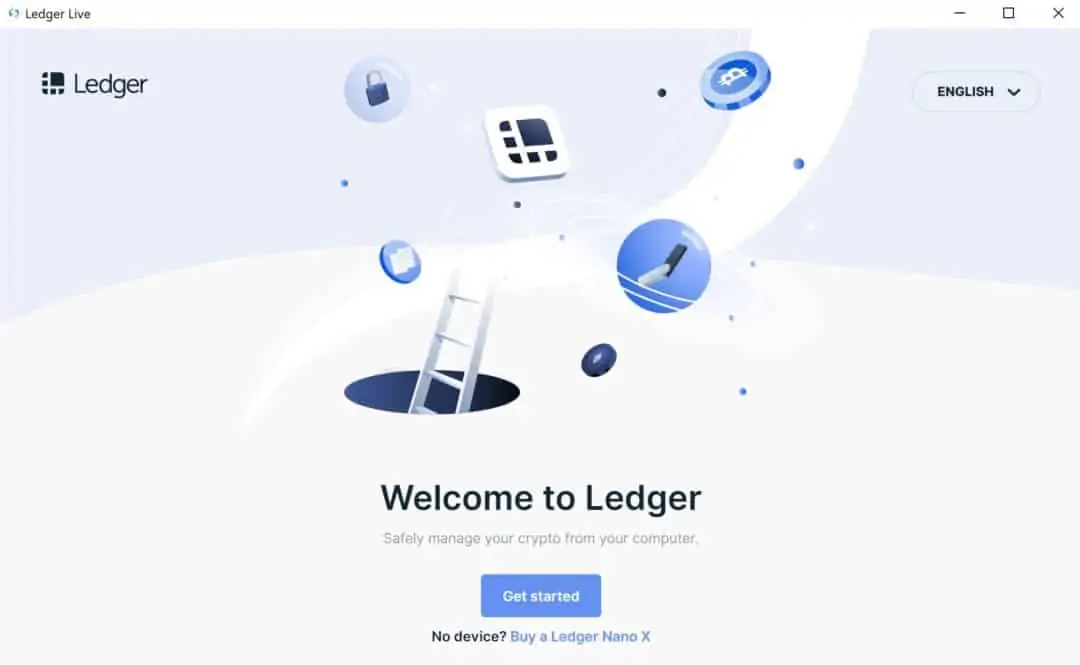 Assuming you are setting up a new Ledger wallet, click on "set up a new Nano X".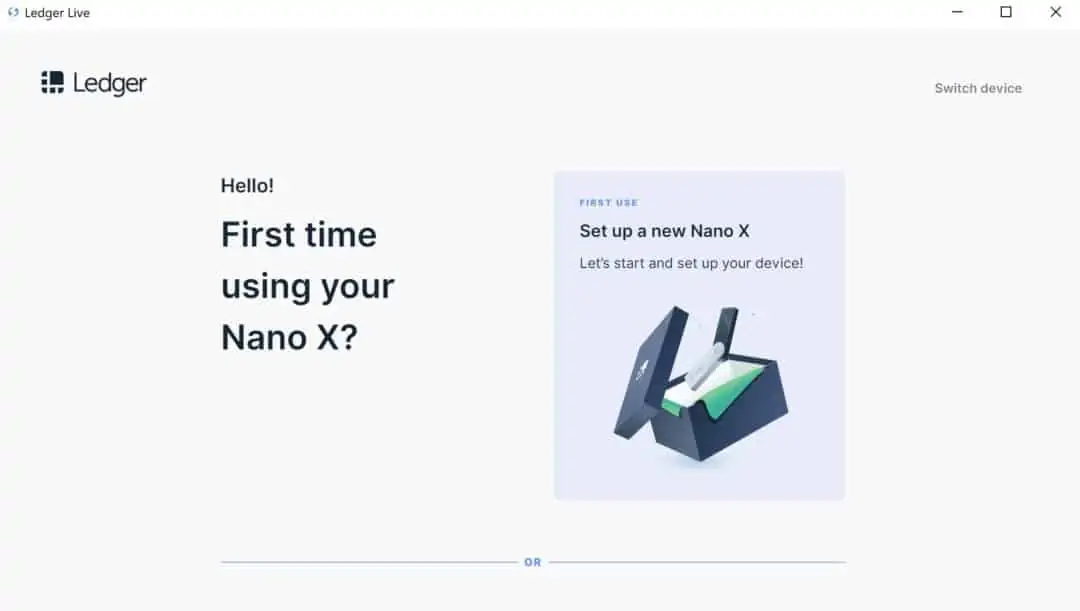 Step 2: Turn on your Nano X and follow the prompts.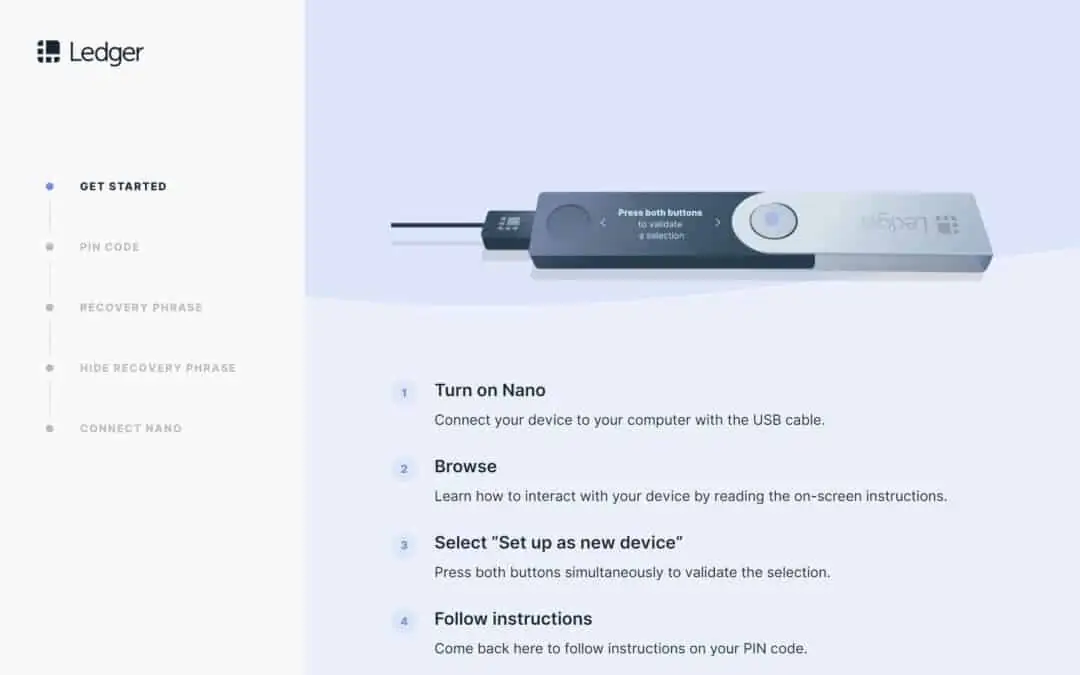 Step 3: This is where you set up your PIN code which is 4-8 digits long.
Your PIN code serves as the first layer of security for your wallet (and crypto assets), so choose a code that's not easy to guess.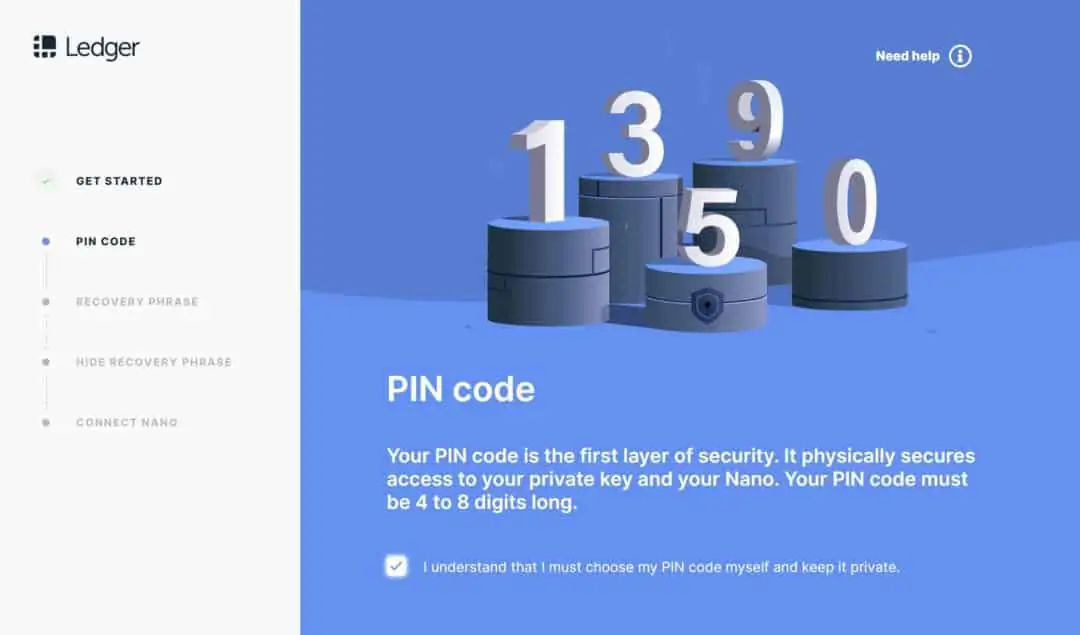 Use the left and right buttons to change digits, press both to confirm a digit. Confirm your PIN code when ready.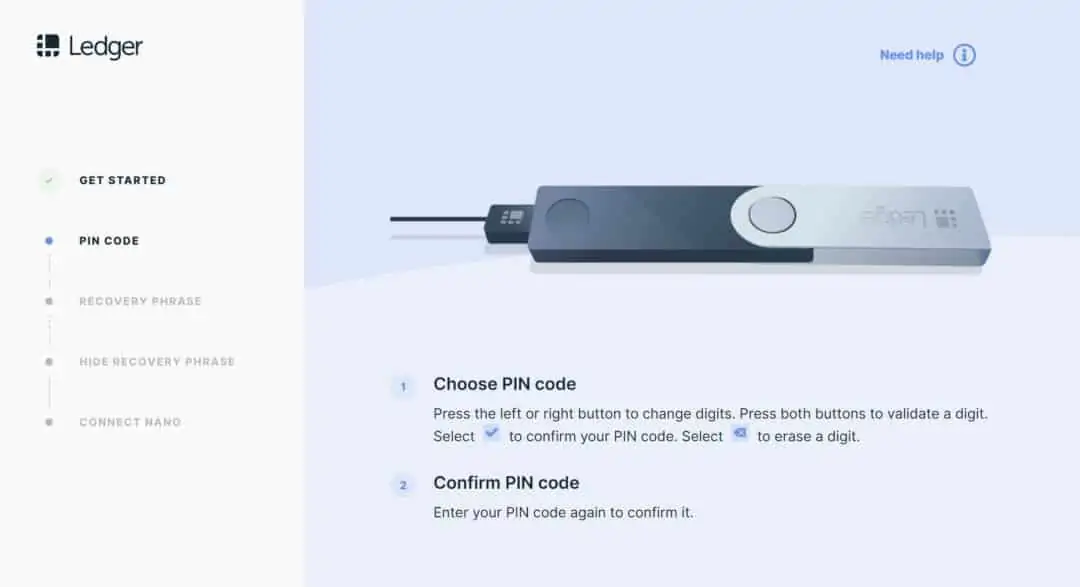 Step 4: This is where you create your recovery phrase. The "recovery phrase" is a list of 24 words that protects your private keys.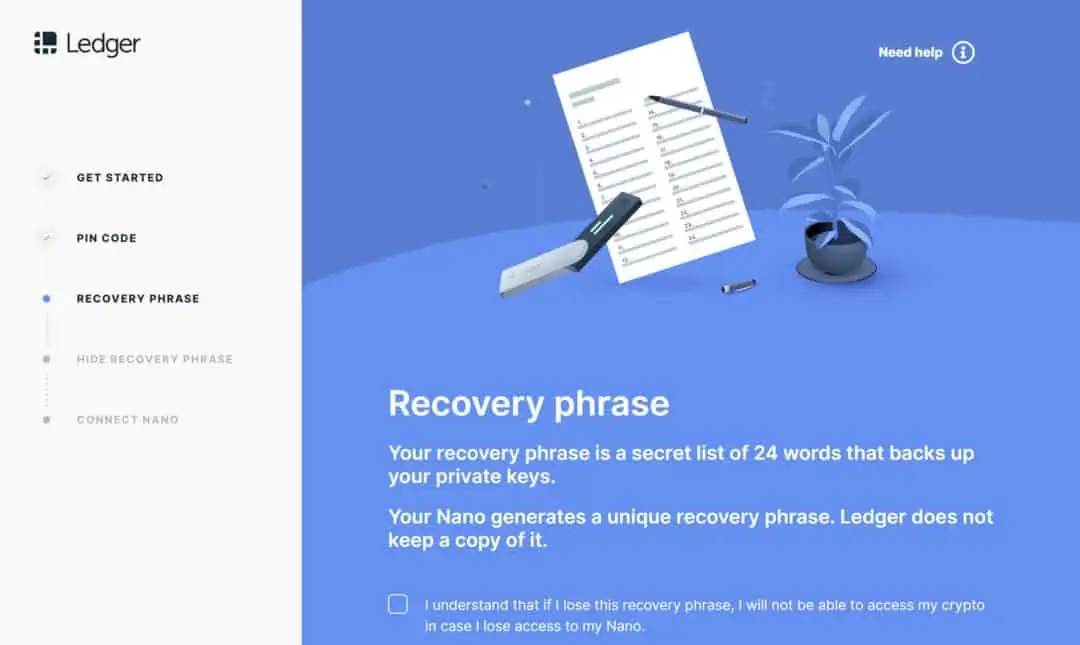 Make sure to accurately write down your recovery phrase using the recovery sheet included in the package.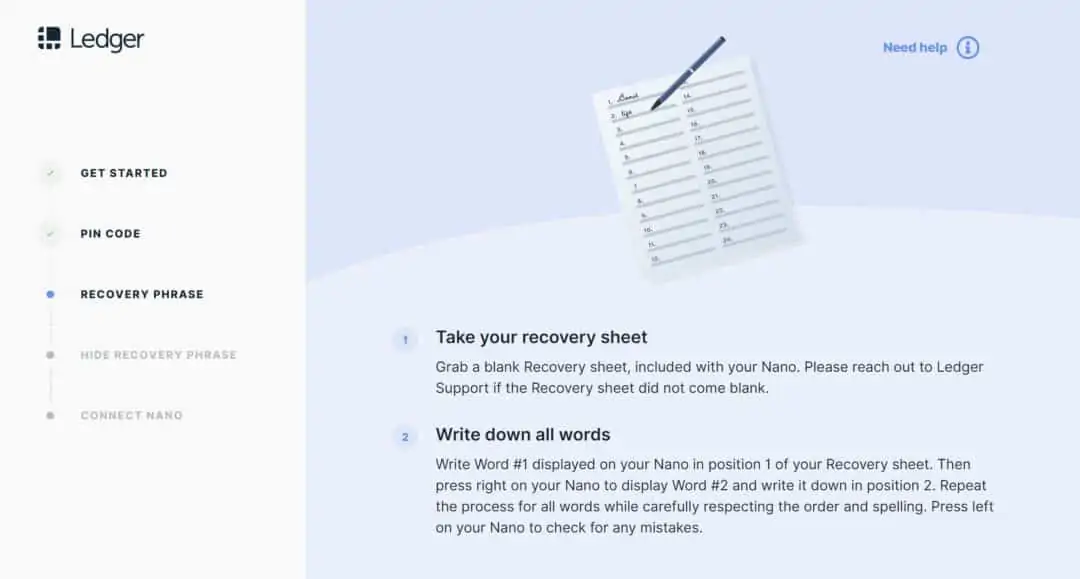 You will need to validate each phrase on Nano X.
Note that your "recovery phrase" is what makes it possible to recover your crypto if you ever lose your hardware wallet.
Keep it stored securely where it can't be easily hacked or stolen. Avoid storing it on your computer or phone where it can be hacked.
After this step, you may be required to take a short quiz. Complete the quiz to move on to step 5.
Step 5: Connect Nano X to your computer and unlock it by entering your PIN code.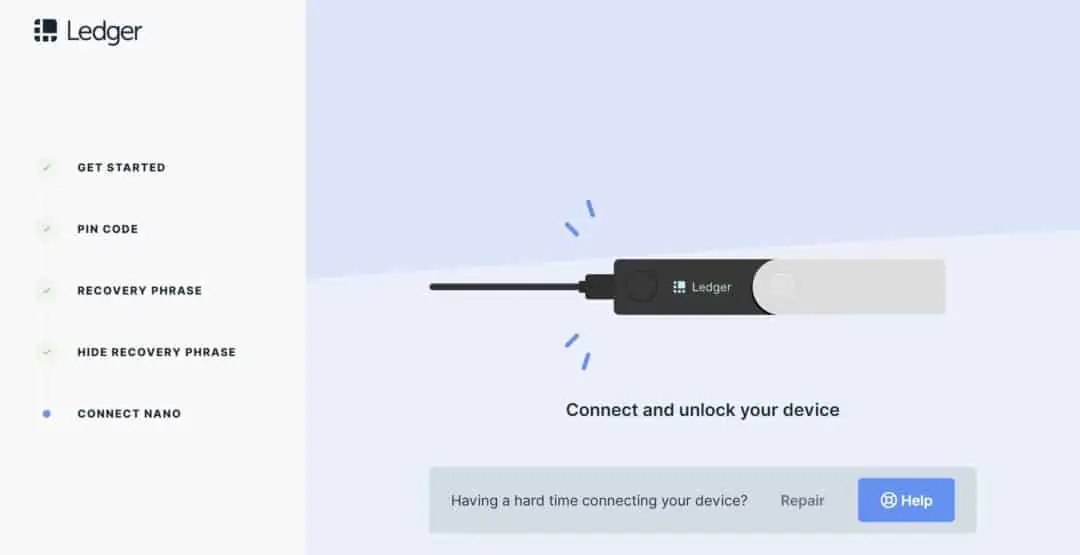 Ledger runs a quick check to confirm whether your Nano X is genuine.
Step 6: Install the apps you need to hold your coins. Each crypto has its own app.
As shown below, I already installed an app for Bitcoin, and the Ethereum app is currently being installed.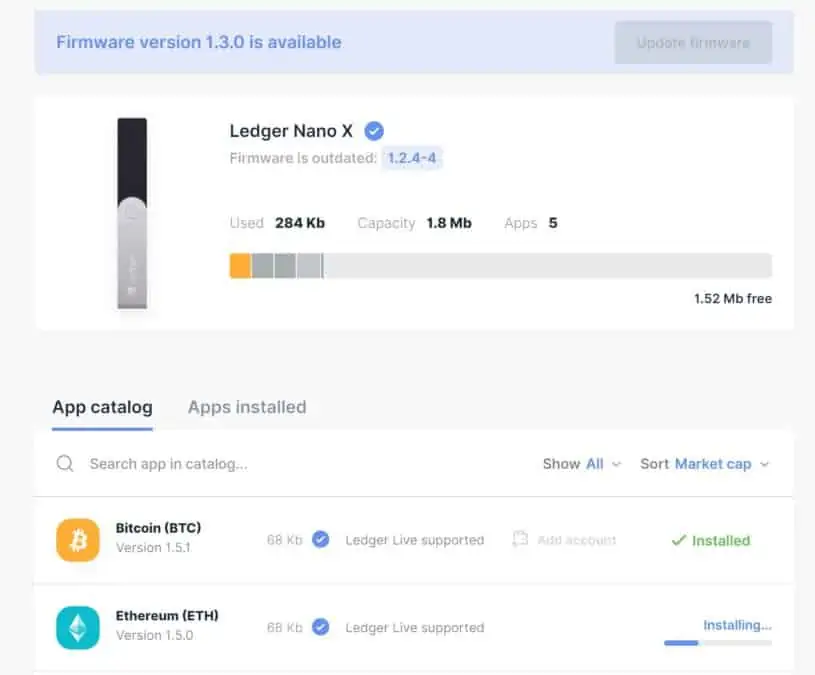 Step 7: Create an account for each coin you plan on keeping on the Nano X.
For example, I clicked on "Add Account" and selected Ethereum in the dropdown.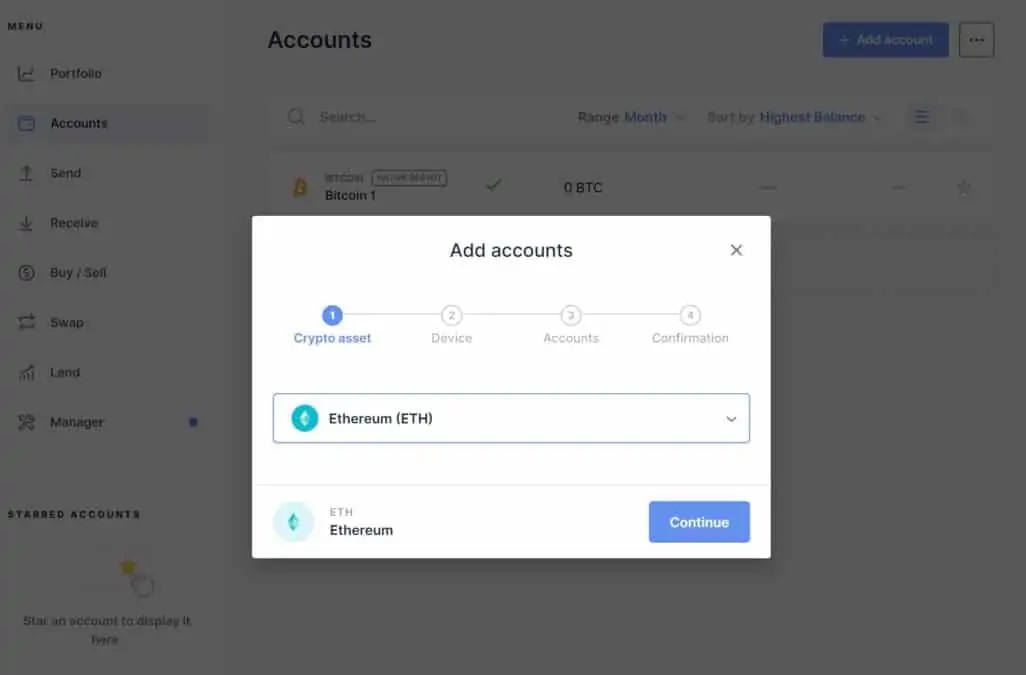 Click on "continue" and validate the request on Nano X (follow the prompts).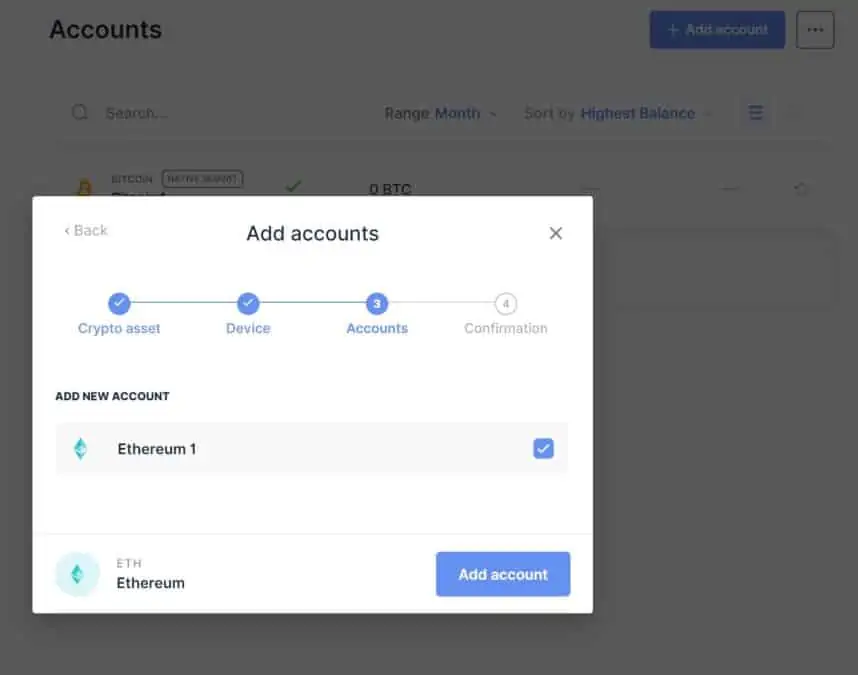 After the account is added, you can copy your profile address for use on external wallets or exchanges to send and receive crypto.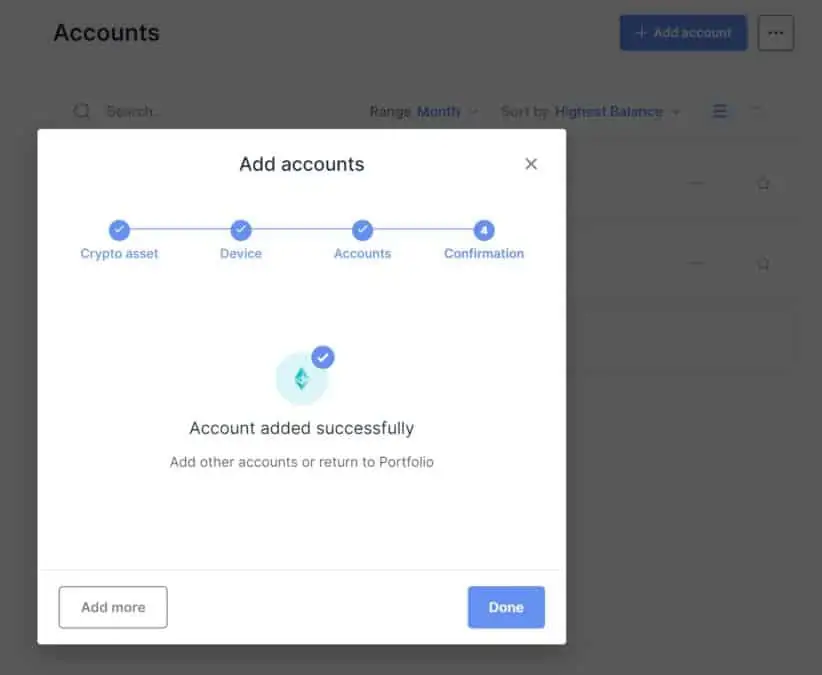 How Much Does Ledger Nano X Cost?
Ledger Nano X has a $209 CAD price tag.
If you prefer a cheaper wallet, you can opt for the first-generation Ledger Nano S Plus, which costs $114 CAD.
These prices already include HST and shipping costs.
Is Ledger Nano X Safe?
A hardware wallet can be used as a secure place to store your crypto.
Ledger wallets utilize a certified chip that protects against side-channel attacks, fault attacks, and software attacks.
It uses its own operating system (BOLOS) and is certified for security by ANSSI, the French cyber security agency.
While features can help secure your funds, you must still take precautions, including:
Using a strong PIN code (8-digits)
Storing your 24-word backup passphrase securely
Ensuring you only buy Ledger wallets from the manufacturer
Cons of Ledger Nano X
This wallet is a bit costly at $199. If the price is an issue, the Ledger Nano S is just $89.
Its operating system is not open source.
Pros of Ledger Nano X
It supports 5,500+ coins and tokens
You can install up to 100 applications
Allows easy management of crypto assets via desktop or mobile phone
Supports crypto purchases, swaps, and staking using Ledger Live
Compatible with multiple third-party applications
Ledger Nano X vs. Trezor Model T
Trezor Model T is a cryptocurrency hardware wallet created by SatoshiLabs. It supports over 1,200 coins and can also be used as a password manager.
Trezor Model T has a touchscreen and costs 181 USD.
Ledger Nano X vs. Ledger Nano S
The Ledger Nano S (now replaced by Nano S Plus) supports 1,800 coins and tokens. However, unlike the Ledger Nano X, you can only install up to 6 apps at any one time.
It is also not Bluetooth compatible, and the screen is 128 x 32 px, compared to 128 x 64 pixels for Nano X.
Lastly, it doesn't have an inbuilt battery and cannot be used in standby mode.
Ledger Nano S is cheaper than the upgraded Nano X.
Conclusion
My review of the Ledger Nano X is positive.
If you are interested in getting one, you can visit the Ledger website.
Related: