Cryptocurrencies have become one of the most incredible assets of the last ten years. In fact, Bitcoin itself managed to outpace Google, Apple, Microsoft, and Amazon to become the fastest to reach a $1 trillion valuation.
The overall market as a whole recently crossed the $2T USD mark before trending down.
Do you want to start dabbling in cryptocurrency using Canadian dollars? In this article, we cover the pros and cons of crypto, how you can go about investing in it, and whether it is safe.
What are Cryptocurrencies?
You can ask ten different people and get ten different definitions when it comes to cryptocurrencies.
Simply put, cryptocurrencies are digital assets that one can use as a medium of exchange. Every single cryptocurrency transaction gets recorded in a distributed ledger. The system uses robust cryptography to control the creation of new coins and verify the transfer of ownership.
Another interesting thing that a lot of people tend to forget about cryptocurrencies is their various utilities.
Sure, Bitcoin can be used for payments, but its primary use case is as a digital store of value. This is the reason why billion-dollar companies like MicroStrategy and Tesla have purchased billions of dollars worth of BTC.
Ethereum and Cardano are creating decentralized platforms wherein developers from around the world can build their applications.
Ethereum, in particular, hosts a >$50 billion DeFi (decentralized finance) ecosystem – aka apps that are replicating traditional finance instruments in the decentralized world.
Projects like Stellar have partnered with IBM to work with organizations at the grassroots to help the unbanked masses access finances.
Related: How To Buy Bitcoin
Top 10 Cryptocurrencies and Their Market Cap
| | | |
| --- | --- | --- |
| Name | Ticker | Market Cap (CAD) |
| Bitcoin | BTC | $895,383,815,200 |
| Ethereum | ETH | $345,534,295,571 |
| Tether | USDT | $76,173,224,759 |
| Binance Coin | BNB | $65,848,043,540 |
| Cardano | ADA | $59,123,909,397 |
| Dogecoin | DOGE | $49,505,630,668 |
| Ripple | XRP | $47,141,594,030 |
| USD Coin | USDC | $28,972,660,987 |
| Polkadot | DOT | $27,219,154,792 |
| Uniswap | UNI | $15,669,080,001 |
How to Invest in Cryptocurrency with CAD?
If you are a beginner looking for an exchange with an easy-to-use fiat on-ramp and a high-security rating, then CoinSmart is a great option.
This Toronto-based crypto exchange allows you to buy and sell cryptos with a variety of payment options.
CoinSmart uses 2FA and SSL encryption for account protection and keeps >95% of your coins in cold storage. With best-in-class customer success, easy-to-use trading tools, and advanced trading features, CoinSmart provides a complete 360-degree service that will cater to all your crypto needs.
Accessibility: Beginner and advanced traders.
Coins offered: Ethereum, Bitcoin, Litecoin, Cardano, Stellar, Ripple, Bitcoin Cash, Tether, and EOS.
Account funding: Bank wire, bank draft, Interac e-Transfer, credit card, debit card, and cryptocurrencies.
Trading fee: 0.20%; offers free deposit options.
Pros and Cons of Cryptocurrencies
Trading cryptocurrencies have several pros and cons.
Pros
In the last year, cryptocurrencies outperformed every other asset class.
Buying cryptocurrencies is now easier than ever before. Exchanges like CoinSmart are offering an easy fiat on-ramp for beginners to get into the crypto-space.
The volatility of the crypto market provides unprecedented wealth-building opportunities.
Along with gold, cryptocurrencies offer a perfect hedge against financial fluctuations.
Cryptocurrencies like Bitcoin, Litecoin, Bitcoin Cash, etc., have a limited supply, making them less sensitive to inflation.
Cons
Cryptos are highly volatile and unpredictable. It is nearly impossible to time the market correctly unless you are an advanced trader.
Crypto transactions are irreversible.
If you store your coin in online wallets, they can be vulnerable to hacks.
Your funds are not protected by Canada Deposit Insurance Corporation (CDIC) or the Canadian Investor Protection Fund (CIPF).
There is still a lot of regulatory uncertainty around crypto around the world.
Is Cryptocurrency Investment Safe?
Cryptocurrency investing definitely comes with its share of risks and there are best practices you must follow to maximize your investments and minimize potential downsides.
The amount of money you invest must be in direct proportion to your risk appetite.
Make sure that most of your cryptos aren't stored in online wallets. Keep most of your investments in cold storage (hardware or paper wallets).
Don't crumble under peer pressure when buying cryptos. Please do your own research and understand what makes them tick.
CoinSmart Crypto Exchange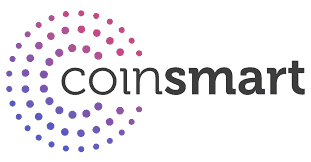 Top crypto exchange in Canada
Great for new & advanced traders
0.20% trading fee
Get a $50 bonus when you deposit $200