With crypto exchanges like Bybit and KuCoin being slapped with enforcement action by the OSC for selling unregistered securities, you need to make sure you invest with reputable crypto trading platforms that comply with Canadian securities laws.
Newton and CoinSmart are among the best crypto exchanges in Canada that tick the regulatory compliance box.
Newton is a FINTRAC-licensed MSB that's PIPEDA compliant. CoinSmart is also a FINTRAC-registered exchange with multiple licenses and the required registrations in every jurisdiction where it operates.
This Newton vs CoinSmart comparison compares the two crypto trading platforms so that you can choose the one that's fit for you.
Newton
Founded in 2018, Newton is a Toronto-based crypto brokerage that offers a wide selection of 70+ cryptocurrencies and a simple interface to onboard crypto beginners.
It allows Canadians to trade crypto with in-built bid-ask spreads and no deposit/withdrawal fees for fiat.
Trade several popular coins
Excellent crypto broker for newbies
Up to 2.00% trading fee
Get a $25 bonus when you trade $100
CoinSmart
Launched in 2018, CoinSmart is a top crypto trading platform based in Toronto. It's available in about 15 countries and allows its users to trade 16 cryptocurrencies.
CoinSmart is reputed for its reasonable fees, and faster, same-day deposits.
CoinSmart Crypto Exchange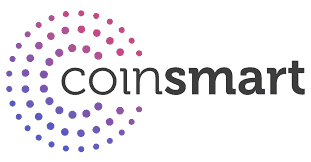 Top crypto exchange in Canada
Great for new & advanced traders
0.20% trading fee
Get a $50 bonus when you deposit $200
Newton vs CoinSmart: Top features compared
Regulatory compliance
Both Newton and CoinSmart are compliant Money Service Businesses (MSBs) licensed to offer crypto services in all Canadian provinces and territories.
KYC verification
Both Newton and CoinSmart offer instant user verification, and most accounts are verified within minutes via an automatic identity check with the credit bureaus.
Unless the identity check fails, you won't be required to upload your identity documents.
Account funding options
CoinSmart offers more account funding options than Newton.
CoinSmart wallet funding methods include Interac e-Transfer, wire transfers, debit/credit cards, E-Transfer, SEPA, and crypto deposits, all with a same-day deposit guarantee.
Newton supports Interac e-transfers, bank wire, pre-authorized bank transfers, and crypto deposits.
Crypto trading platforms
Newton offers basic web interfaces and a mobile app, including:
The Newton retail platform: Allows traders to buy/sell crypto with a single click at competitive prices and spreads.
Newton Pro: Offers tighter spreads and 100+ trading pairs to active/institutional traders
Newton mobile app: Allows users to stay connected to the markets and trade on the go
CoinSmart offers both basic and advanced web interfaces and top-rated mobile crypto trading apps to cater to beginners and pro traders. They include:
SmartTrade: Offers one-click trades to allow beginners to buy crypto with CAD, USD, and EURO or swap one coin for another.
AdvancedTrade: Features real-time charting, stop loss, and limit orders to allow experienced traders to place customized orders.
CS Premium: Offers customized OTC trading services to allow individuals and businesses to fill large orders.
CoinSmart app: Offers top-rated iOS/Android mobile apps to allow users to access, trade, and manage their crypto wallets 24/7.
Supported cryptocurrencies
Newton offers a wide list of 70+ cryptocurrencies compared to CoinSmart's crypto-list of 16 popular coins.
However, CoinSmart supports 3 fiat currencies, including CAD, USD, and EUR, while Newton supports only CAD as fiat.
Trading fees
Newton offers commission-free trading with in-built bid-ask spreads, while CoinSmart offers a transparent, flat fee schedule on single and double trades.
Newton fees
Newton applies an in-built bid-ask spread of 0.5%-0.7% when you buy/sell crypto on the platform.
While the spreads are quite high, they may be worth it in some situations given that the platform doesn't charge fiat deposit/withdrawal fees.
CoinSmart fees
CoinSmart offers a transparent, flat fee schedule of 0.2% for single trades and 0.3% for double trades. Deposit/withdrawal fees range from 0%-1.5% depending on the transfer method used.
Debit/credit card crypto purchases incur the highest fee.
Availability
Newton is only available in Canada. CoinSmart is available in Canada and beyond, in about 14 countries.
Newton vs CoinSmart: Pros & Cons
Pros
Newton's pros include free fiat deposits/withdrawals, a wide crypto list of 70+ coins, and an easy-to-use interface for beginners.
CoinSmart wins with its low trading fees, multiple funding methods with same-day deposits, and basic/advanced trading interfaces to cater to beginners and experienced traders.
Cons
Newton bid-ask spreads are quite expensive, and the platform doesn't offer advanced trading features/charting tools to help users carry out technical analysis.
CoinSmart's downside is that it offers a limited crypto selection, levies 1%-1.5% deposit/withdrawal fees for some transfer methods, and a fee of up to 6% for credit card crypto purchases.
Newton vs Shakepay: Best for
Due to its basic, beginner-friendly interface, Newton is great for beginners looking to access a wide crypto list and trade with in-build spreads without having to worry about extra charges.
CoinSmart is great for crypto newbies and pros as it offers basic and advanced trading interfaces.
Newton vs CoinSmart: Sign up bonus
CoinSmart offers a more lucrative sign-up bonus than Newton.
If you create a Newton account and trade $100 or more, you get a $25 sign-up bonus.
If you sign up for a CoinSmart account and fund your wallet with $200 or more, you receive a $50 cash bonus.
Is Newton Safe?
Yes, Newton employs strong security measures to secure users' crypto assets, including cold storage, 2FA, institutional-grade storage with Balance, and direct bank integration to minimize fraud.
Is CoinSmart Safe?
CoinSmart does its best to secure user funds by applying industry-leading security measures, including cold storage with Bitgo and Fireblocks, and secure login via 2FA.
Related: Best Crypto Wallets in Canada.
Newton vs CoinSmart: Summary
| | | |
| --- | --- | --- |
| Feature | Newton | CoinSmart |
| Coins/fiat supported | 70+ coins; CAD as fiat | 16 coins; CAD, USD, and EUR as fiat. |
| Funding methods | Interac e-transfers, bank wire, pre-authorized bank transfers, and crypto deposits. | Interac e-Transfer, wire transfers, debit/credit cards, E-Transfer, SEPA, and crypto deposits |
| Trading fees | 0.5%-0.7% bid-ask spread | 0.2% and 0.3% |
| Availability | Only in Canada | Canada and 14 other countries |
| Trading platforms | Basic web interface and iOS/Android mobile apps | Basic/advanced web interfaces and mobile crypto trading apps |
| Security | Cold storage, 2FA | Cold storage, 2FA |
| Signs up bonus | $25 if you trade $100+ | $50 if you fund your wallet with $200+ |
| Learn more | Visit | Visit |
Disclaimer: Cryptocurrency is a volatile and speculative investment. If you decide to invest, we recommend you do your own research and only commit funds you can afford to lose. The author may own one or more of the crypto assets mentioned in this article.