NDAX and CoinSmart are some of the best crypto exchanges in Canada that make it easy for Canadians to invest in crypto with flat fees.
NDAX fees stand at 0.2%, and you can buy 30+ cryptocurrencies with CAD. CoinSmart fees are about the same at 0.2%, and a list of about 16 crypto coins can be purchased with CAD, USD, or EUR.
In this NDAX vs CoinSmart comparison, I delve into their top features, pros & cons, and whether they are safe so that you can choose the one that fits your needs.
What is NDAX?
The National Digital Asset Exchange (NDAX) is a top crypto exchange in Canada that was launched in 2018.
The Calgary-based exchanges simplify crypto trading in Canada by offering an easy-to-use, secure platform to enable users to buy 30+ cryptocurrencies instantly with CAD.
Its web-based desktop platform is packed with advanced features and TradeView charting tools to enable experienced traders to take control of their trading activities.
NDAX Top Features
A wide selection of 30+ Coins
Instant to same-day free deposits for fiat and crypto
Faster withdrawal settlements: 0-1 business day
Competitive flat fees of 0.2% on all trades
Powerful crypto trading features and TradeView charting tools to cater to experienced investors
An OTC desk via NDAX Wealth to fill large orders
Offers crypto staking so you can hold and earn interest on your coins
Top security via cold storage and insurance protection
Multiple free funding methods, including Interac e-Transfer, bank draft, bank wire, and crypto
24/7 live customer support
NDAX Pros & Cons
Pros
Wide crypto list
Same-day free deposits and faster withdrawal settlements
Offers crypto staking
Competitive flat trading fees of 0.2%
Cons
Only available in Canada
Supports only CAD as fiat
Doesn't support crypto payments
What is CoinSmart?
CoinSmart is one of the best crypto exchanges in Canada that enables Canadians to buy, sell and trade about 16 digital currencies easily and quickly via its desktop interface and mobile crypto trading app.
The Toronto-based exchange works as a FINTRAC-registered MSB and an OSC-Restricted Dealer that offers basic and advanced trading features/charting tools to accommodate both newbies and pro traders.
CoinSmart Top Features
Supports 15+ cryptocurrencies and 3 fiat currencies
Instant-to-same-day account verification
Same-day deposits so that you can leverage the market without a long wait
Multiple funding methods, including Interac e-Transfer, E-Transfers, SEPA, Wire Transfers, and crypto deposits
Simple and transparent flat trading commissions
Top security with Bitgo and Fireblocks custody, cold storage, and 2FA
Offers both basic and advanced trading tools
An OTC desk that offers tight spreads and best-in-class execution for large orders
CS Premium offers deep liquidity, excellent rates, and same-day settlements for users looking to trade $25,000 or more
24/7 omnichannel customer support via phone, email, or live chat
SmartPay to send and receive crypto payments
Available in about 15 countries
CoinSmart Pros & Cons
Pros
Supports crypto payments
Instant account verification and same-day deposits
Offers basic and advanced trading interfaces
Supports 3 fiat currencies
Available in 15 countries
Cons
Limited crypto list
Levies 1% withdrawal fees
1.5% Interac e-Transfer fee for deposit amounts below $2,000
CoinSmart Crypto Exchange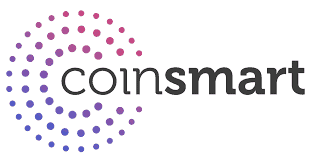 Top crypto exchange in Canada
Great for new & advanced traders
0.20% trading fee
Get a $50 bonus when you deposit $200
NDAX vs CoinSmart: Supported Cryptocurrencies
NDAX offers a wider selection of coins than CoinSmart. While CoinSmart supports only about 16 cryptocurrencies, NDAX allows you to trade 32+ cryptocurrencies.
So if you want to access more coins than what CoinSmart offers, you could check out NDAX.
NDAX vs CoinSmart: Trading fees
CoinSmart fees stand at 0.20% for single trades. You'll also incur deposit/withdrawal fees of between 0% to 1.5% depending on the transfer method and amount. Crypto deposits are free.
NDAX fees come in at 0.20% for buy and sell orders. Both fiat and crypto deposits are free on NDAX, but there's an NDAX flat fee of $4.99 CAD for fiat withdrawals, regardless of the amount.
NDAX vs CoinSmart: Crypto Payments
CoinSmart offers SmartPay Invoicing, which makes it easy for businesses to accept crypto payments.
Its SmartPay Auto-Sell feature sells your crypto automatically on receipt and wires the funds to your bank account to cushion you from losses that may arise due to price volatility.
As of this writing, NDAX doesn't support crypto payments.
NDAX vs CoinSmart: Crypto Staking
NDAX supports crypto staking, and users can hold up to 5 digital coins on the platform to earn rewards.
They include:
Ether (ETH): 5%
Cardano (ADA): 4.3%
The Graph (GRT): 8%
Polkadot (DOT): 12%
MATIC: 8%
As of this writing, CoinSmart doesn't seem to offer crypto staking.
NDAX vs CoinSmart: Trading Platforms
Both NDAX and CoinSmart offer web-based and mobile trading platforms. NDAX offers 3 trading platforms, while CoinSmart offers 4.
NDAX Trading Platforms
NDAX Trade: A web-based desktop trading platform packed with TradeView charting tools to enable experienced traders to analyze crypto trade with ease.
NDAX Mobile App: The NDAX crypto trading app enables you to trade from anywhere using any iOS or Android device.
NDAX Wealth: An OTC desk to make large trades of $200,000 or more with no price slippage.
CoinSmart Trading Platforms
SmartTrade: Allow beginners to easily and quickly trade one coin for another without the need to worry about trading pairs or having to trade Bitcoin or Ethereum first.
Advanced Trade: Offers advanced trading features, including limit orders, real-time charting, and stop-loss orders to allow experienced traders to place customized orders through an order book.
CS premium: Offers an OTC desk and personalized services for individuals and institutions looking to fill large orders of $25,000 and above.
CoinSmart app: Offers a top crypto trading app for iOS and Android to allow you to access your wallet and trade 24/7.
NDAX vs CoinSmart: Promotions
CoinSmart offers a more generous sign-up bonus than NDAX.
If you create a CoinSmart account via my special link and deposit $200+, you get a $50 cash bonus vs NDAX's sign-up bonus of $10.
Is NDAX safe?
NDAX is a safe and legit crypto exchange in Canada that's registered with FINTRAC and employs top security standards to keep your digital assets secure.
Top security features on NDAX include 2FA, cold storage, and insurance protection.
Is CoinSmart Safe?
CoinSmart is a safe and legit FINTRAC-registered MSB that employs top security features to secure users' crypto assets, including 2FA, Bitgo and Fireblocks custody, Cold storage, and safe/secure verification.
NDAX vs CoinSmart: Conclusion
CoinSmart is great for beginners looking for an easy-to-use platform to buy crypto with a single click. It'll also work well for experienced traders as it offers advanced trading features and real-time charting.
NDAX is great for experienced traders looking to access a wider crypto list, TradeView Charting tools, and crypto staking services.
Disclaimer: Cryptocurrency is a volatile and speculative investment. If you decide to invest, we recommend you do your own research and only commit funds you can afford to lose. The author may own one or more of the crypto assets mentioned in this article.
Related: