It is easier than ever to check your credit score for free in Canada.
If you are a BMO, CIBC, RBC, or Scotiabank customer, you can check your credit score through online banking.
That said, if you are looking to get your credit score via TD Bank, this service does not appear to be provided at this time.
Read on to learn about alternative ways to get your free credit score and report in Canada.
TD Credit Score Check
Unfortunately, TD does not offer credit score checks via its online banking or mobile app.
Instead, you can use these platforms:
1. Borrowell
This financial technology company has been providing free credit scores since 2016 and has been used by more than 2 million Canadians.
Simply sign up here (takes less than 3 minutes), and you get access to your free Equifax credit score and report.
This is also updated weekly so you can monitor your progress.
Learn more about Borrowell in this review.
2. Mogo
This company offers various financial products, including personal loans, a stock trading app, a robo-advisor service, and a prepaid Visa card.
The free MogoCard offsets your carbon emissions when you spend by planting a tree with every purchase.
A perk of the MogoCard is access to your updated Equifax credit score every month.
3. Credit Karma
Credit Karma offers free access to your TransUnion credit score. You can also use the platform for mortgage, loan, and credit card comparisons.
Learn more about how it works here.
TD Credit Report Check
TD does not offer a credit report check via EasyWeb or the TD app.
To access your credit report in Canada, you can contact the two credit bureaus directly:
Equifax: Call 1-800-465-7166
TransUnion: Call 1-844-580-9978
Alternatively, you can also get your free Equifax and TransUnion credit report through Borrowell and Credit Karma, respectively.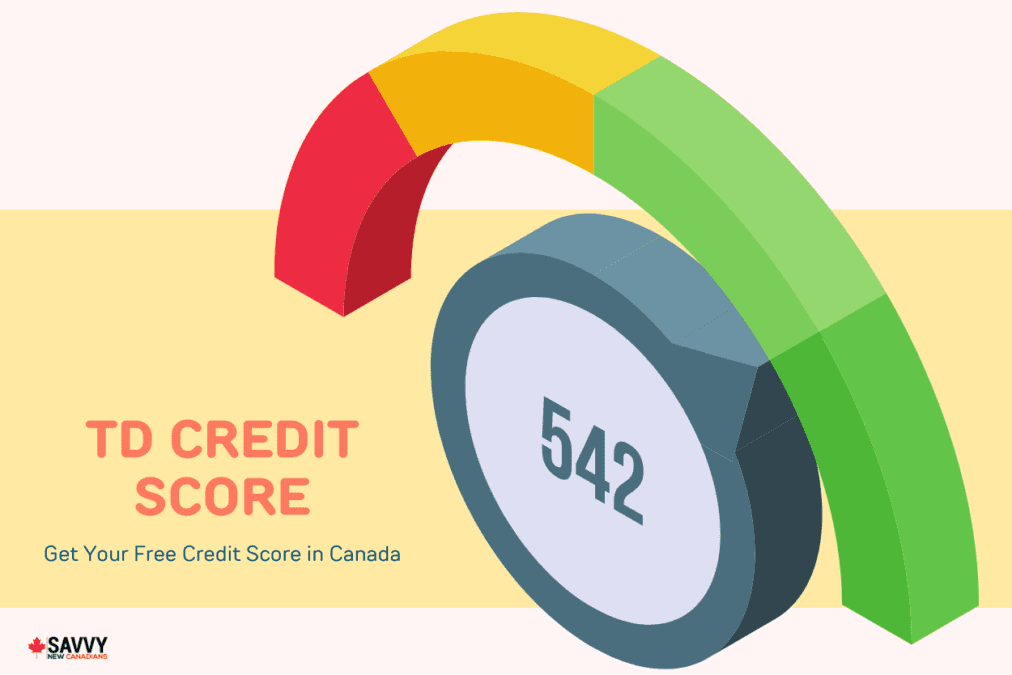 About TD Bank
The Toronto-Dominion Bank (TD Bank Group) is one of the largest banks in the world, with over 26 million clients.
TD Canada Trust offers personal banking, auto finance, insurance, business banking, and investment services in Canada.
Learn about its chequing accounts here.
TD Credit Score FAQs
Does TD offer free credit scores?
No. TD Canada Trust does not provide direct access to free credit scores in Canada.
What credit score does TD require?
To qualify for a TD credit card, you will need a good credit score over 700.
What credit score does TD use?
TD Canada Trust uses Equifax when pulling your credit report. TD Bank in the United States uses TransUnion.
Which banks offer free credit scores in Canada?
You can check your free credit score using RBC, CIBC, BMO, and Scotiabank.
Related: