CIBC, one of Canada's best banks, offers its customers access to their credit scores for free.
This free CIBC credit score report is not the only option for Canadians.
There are several financial technology companies offering this service, including access to your free credit score on a weekly or monthly basis.
CIBC Free Credit Score.
A credit score is a three-digit number that reflects your creditworthiness and tells lenders whether you are likely to pay your bills on time.
If you are a CIBC client, you can access your credit score for free using the CIBC mobile banking app.
This credit score check is a "soft" inquiry, and it does not impact your credit rating negatively.
Also, the CIBC credit score is based on Equifax's proprietary model and may be different from your TransUnion credit score.
Your CIBC credit score is updated every 3 months. If you want access to your credit scores on a more regular basis (such as weekly), you can use Borrowell (also free).
CIBC is not the only Canadian bank to offer free credit scores. Other big banks like RBC and Scotiabank also offer this service to their clients.
How Do I Check My CIBC Credit Score?
First off, you need to be a CIBC client to use this service.
Follow these steps:
Download the CIBC Mobile Banking App on the App Store or Google Play
Log in to your online banking account
Scroll through the menu options to "free credit score"
Click to view your credit score (ranges between 300 and 900)
CIBC Free Credit Report
CIBC does not provide access to your credit report at this time.
To access your free credit report, you can contact the two credit bureaus, TransUnion and Equifax directly.
Alternatively, you can get your free report here.
Companies that provide access to free credit reports in Canada include Borrowell and Credit Karma.
Learn more about them below.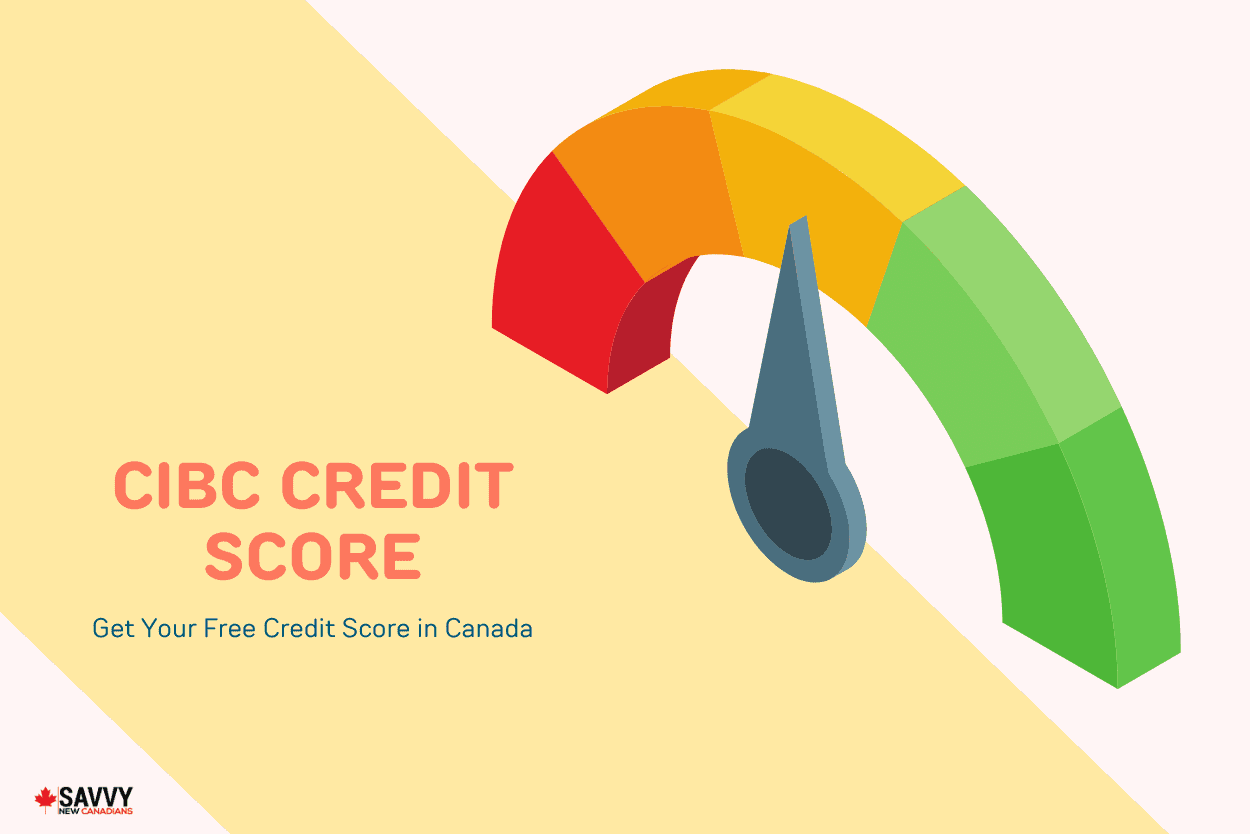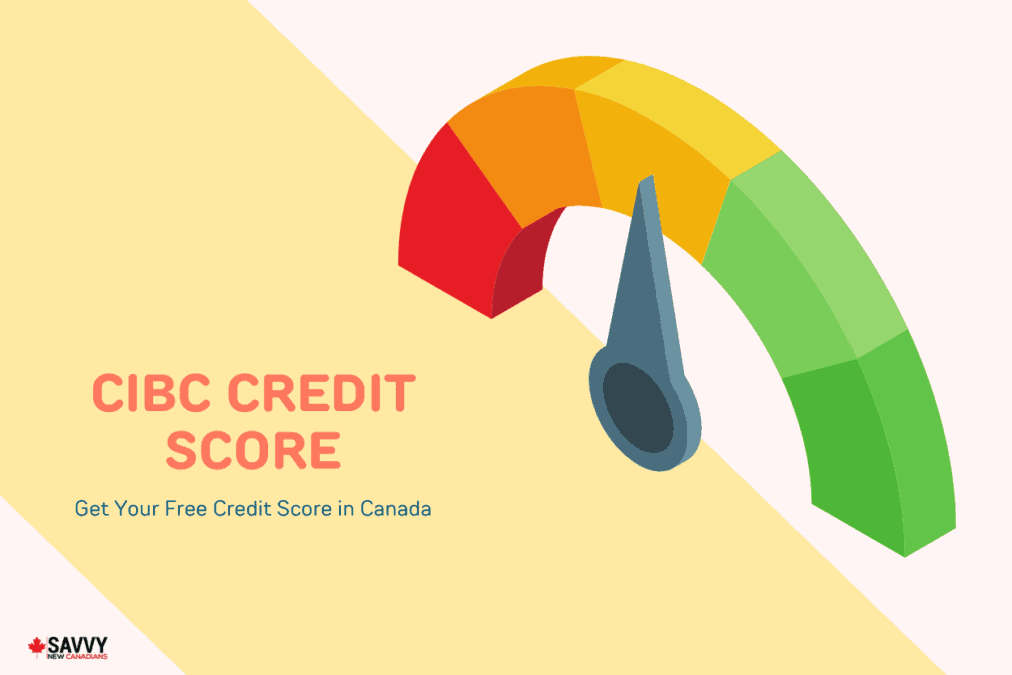 Free Credit Score Checks in Canada
You can access your credit score and monitor your credit using these companies.
Borrowell
Borrowell was the first Canadian company to offer free credit score checks in Canada and over 2 million Canadians have used the service since it was established in 2016.
Borrowell's free credit score is updated every week and is based on the Equifax Risk Score 2.0 model.
In addition to credit scores, Borrowell is also a free portal to compare credit cards, loans, mortgage, insurance, and banking products.
Learn more in this review or sign up.
Credit Karma
Credit Karma Canada is part of a larger company, Credit Karma, that also operates in the U.S.
It offers access to your free TransUnion credit score (updated monthly), and can also be used to compare rates for various financial products.
Learn more in this review.
Mogo
Mogo Inc. offers several financial products including:
Prepaid card
Bitcoin trading
Mortgages
Wealth management
When you sign up for the free MogoCard, you also get access to your Equifax credit score every month.
Learn more about Mogo.
Free Credit Report Checks in Canada
A credit report is a summary of your use of credit and includes the types of credit accounts you have, your payment history, and more.
The information on your credit report is used to calculate your credit score.
You can obtain your credit report directly from Canadian credit bureaus:
Equifax: Get your report online or call 1-800-465-7166.
TransUnion: Get your report online or call 855-889-4293.
Borrowell and Credit Karma also provide free access to your Equifax and TransUnion credit reports respectively.
What is CIBC?
The Canadian Imperial Bank of Commerce (CIBC) is one of the five largest banks in Canada.
It has over 44,000 employees and 10 million clients in Canada and several other countries.
CIBC's products include personal and business banking, and wealth management.
CIBC Credit Score FAQs
Is CIBC's credit score accurate?
The credit score you see on the CIBC mobile app is accurate and provided by Equifax. It may differ from your TransUnion credit score as the companies use different models.
What credit score does CIBC use?
When you apply for a credit product with CIBC, they pull your Equifax credit score report.
What is a good credit score in Canada?
As per Equifax, a good credit score is between 660 and 724. A very good credit score is from 725 to 759, and a score of 760+ is excellent.
What is CIBC's credit score range?
Credit scores in Canada range between 300 and 900.
Related: