The Mydoh app helps your kids learn how to budget and manage money.
When you sign up for a new account using our referral link and enter the Mydoh promo code SMART15, you get a $15 bonus deposited directly into your Mydoh Wallet.
I cover how Mydoh works below and how to get the bonus offer.
Mydoh Promo Code Offer
You can download the Mydoh app here for both iPhone and Android devices.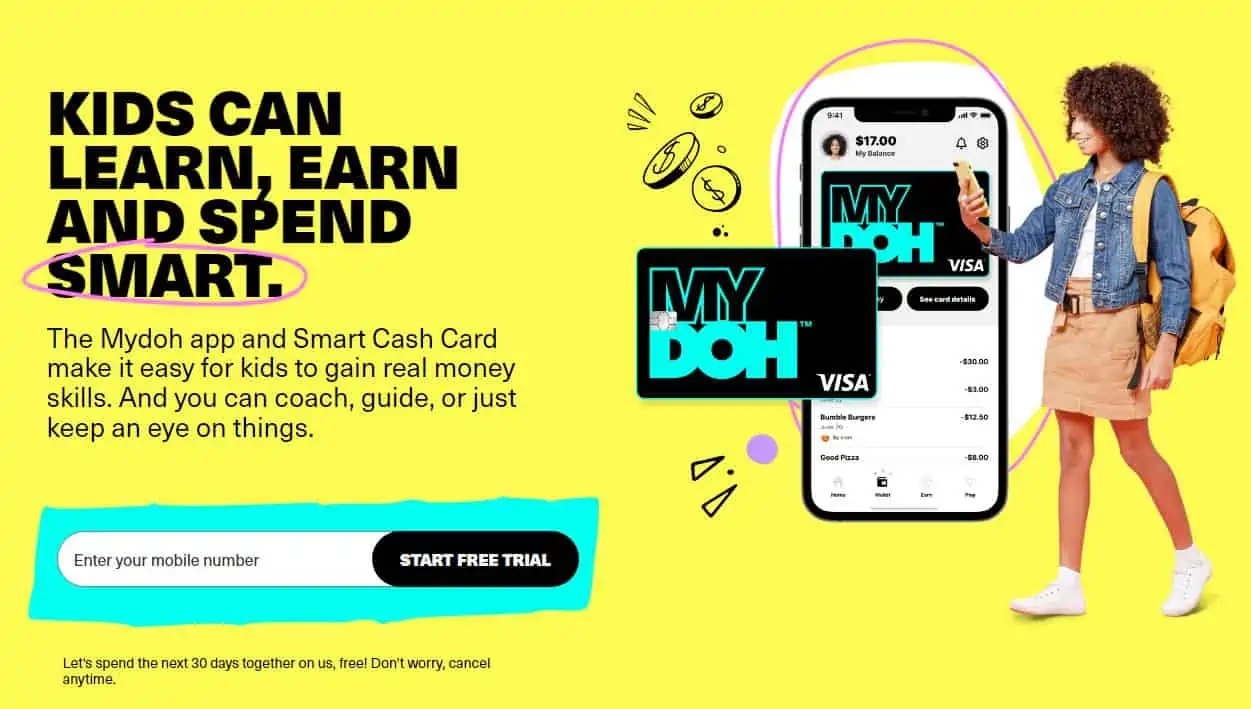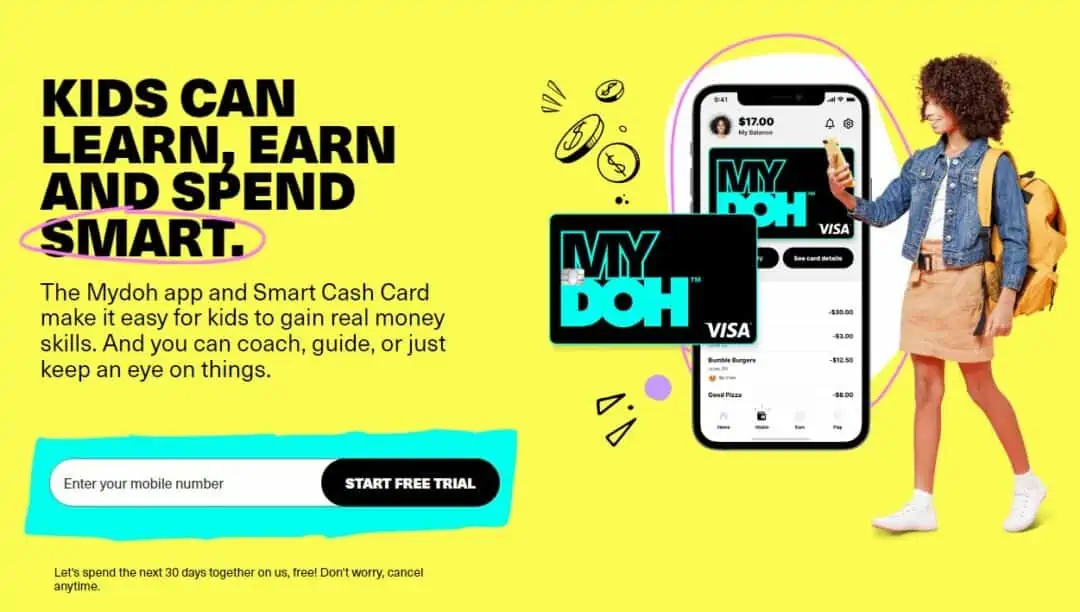 Create your account and add your kids from ages 6 to 18. You can add up to 5 kids.
Go to settings within the Mydoh app, select 'Promotions' and enter the SMART15 promo code. A $15 cash bonus is deposited into your Mydoh Wallet.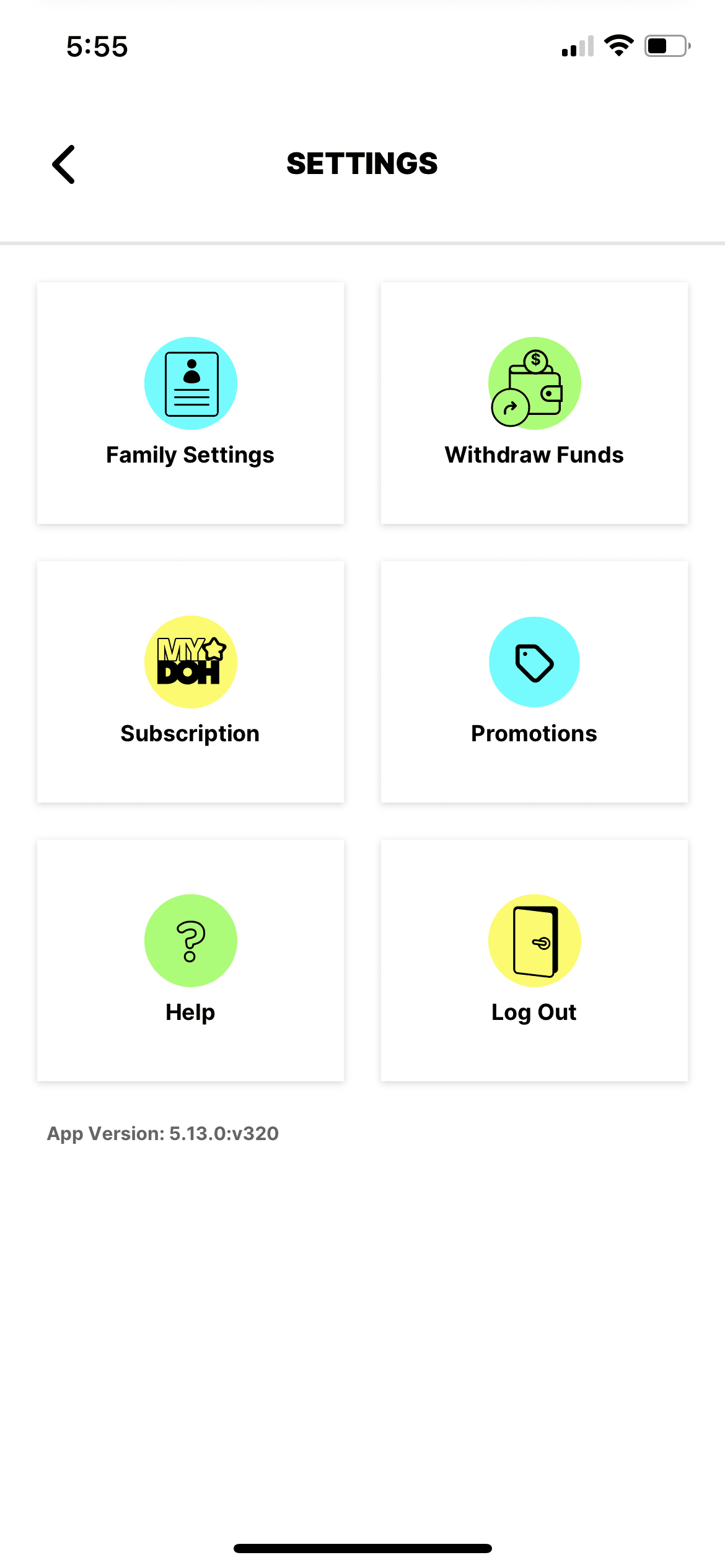 Mydoh Refer a Friend Program
You can earn up to $400 annually by referring your friends to Mydoh.
This is how the program works:
1. Copy your Mydoh referral code and send it to a friend or family member living in Canada who does not have an account.
To get your referral code, click on the gift icon at the top of the screen, and copy the code provided.
You can also share your referral link by email or on social media.
2. You will receive a $10 bonus in your Mydoh Wallet for each of the first 2 referrals, $20 for the next 4 referrals, and $30 for each of your next 10 referrals, for a maximum of $400 per year.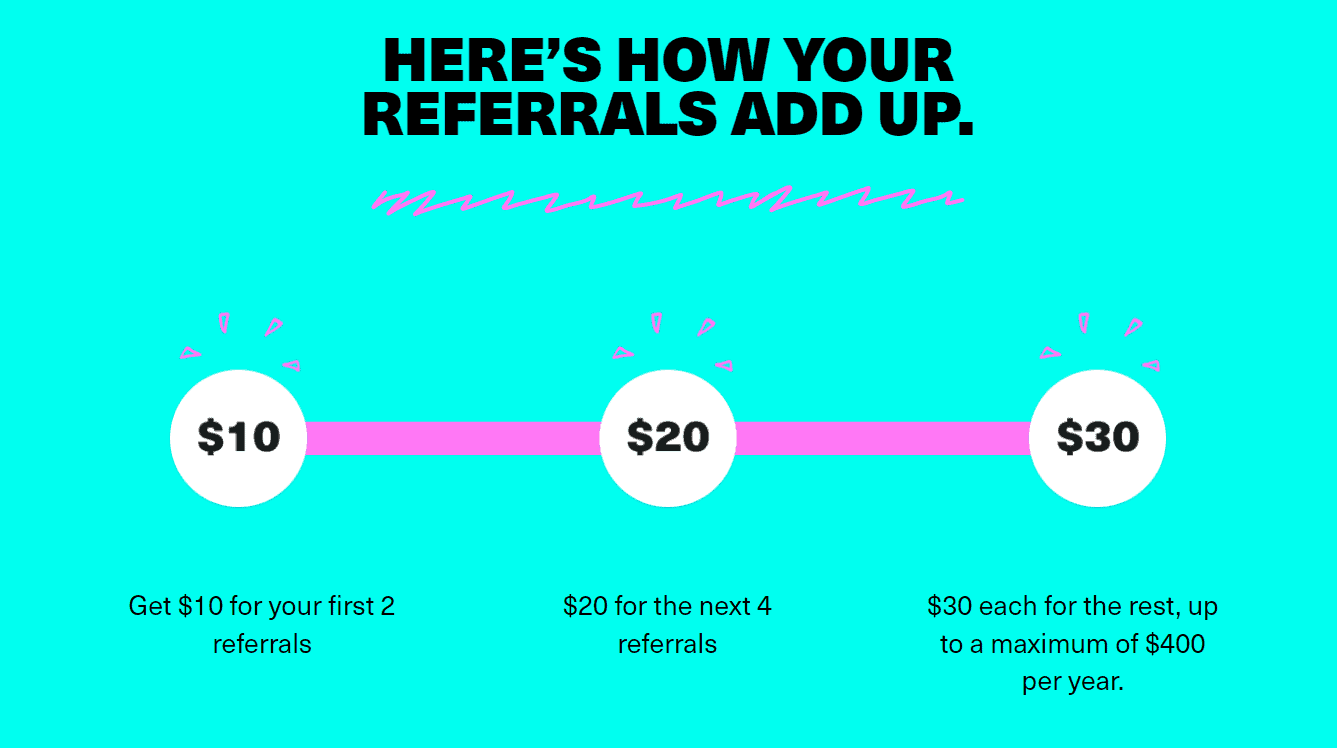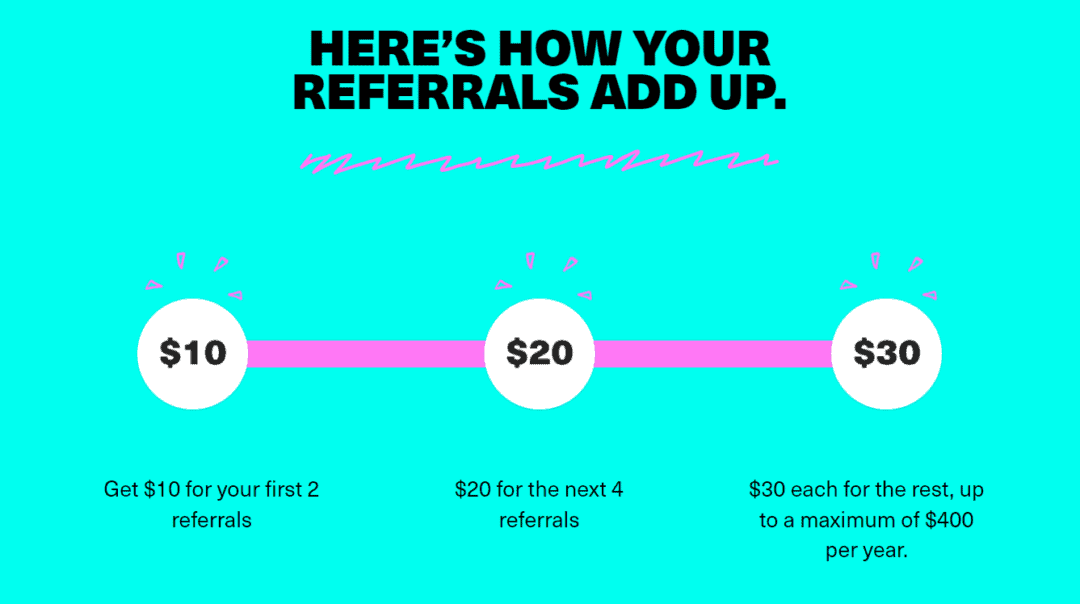 3. Each qualified member that joins using your Mydoh referral link or code receives a $10 bonus.
How Does Mydoh Work?
Mydoh is a money management app designed to help kids learn the value of earning their own money, budgeting basics, and how to save and spend responsibly.
After signing up, you can invite your kids and help them activate their accounts. As a parent, you can allocate an allowance to your kids, give them tasks, and monitor their spending activity.
The Mydoh app comes with a Smart Cash Card, a prepaid card they can use to make payments.
You can fund your account using Interac e-Transfer or transfer money using RBC Online Banking.
Mydoh gives parents oversight of what's going on with their kids' finances, so they are always in the know.
What are Mydoh Fees?
Mydoh comes with a 30-day free trial. After the trial ends, it costs $2.99 per month. For this fee, you can have up to 2 parents and 5 kids on an account at no additional cost.
This monthly fee is taken out of the parent's Mydoh Wallet, and you can cancel your subscription anytime.
Is Mydoh Safe?
Mydoh is a safe app with bank-level security features to protect your information.
The Royal Bank of Canada (one of Canada's largest banks) operates the app, and your funds are kept safe.
Some things to note about Mydoh and the security measures in place for the app:
Your child's Smart Cash Card is issued by RBC.
Their information is encrypted.
Inappropriate merchant codes are blocked, such as gambling or alcohol purchases.
You can lock the card through the app.
The physical Mydoh Smart Cash Card does not include the card number. This number can only be seen in the app following a 2-step verification process.
FAQs
Do I need an RBC account to use Mydoh?
You can use Mydoh if you have a bank account with any financial institution in Canada. You don't need an RBC account.
How do I get a Mydoh promo code?
Sign up here and use the SMART15 promo code for a $15 bonus.
What are Mydoh alternatives in Canada?
Apps that work like Mydoh include iAllowance, WALO, Chore Check, and Treasure. For a paid budgeting tool for adults, you can use YNAB.
Related: