Kids have always been doing chores around the home and helping out to earn a bit of pocket money in return. Apps can make the process easier and more fun, helping kids learn about money and saving.
Mydoh is one of the most popular apps that teach kids about financial basics, including earning and spending money.
But there are other similar apps like Walo, iAllowance and Treasure. So how do they compare? This guide will examine what these apps provide to help you decide the best alternative to Mydoh in Canada.
Best Mydoh Alternatives in Canada
| | | | | |
| --- | --- | --- | --- | --- |
| Application Name | Main Features | Price | Recommended Age | Free Trial Option |
| Walo  | Automate allowances, schedule chores, and track activities | $7.00 to $9.99 per month | All ages | YES |
| iAllowance | Create and track chores, set reminders, and automate allowances | One-time fee of $3.99 | 4+ | No |
| Treasure | Chore management, tracking spending, and goal setting | A Free version is available. The full version costs 3.99 to $4.99 monthly | Teens | N/A |
| YNAB | Budgeting, goals setting, and tracking | $14.99 per month or $99 per year | Teens | YES |
| Mint | Syncs accounts, set budgets, and view spending habits | Free but paid features are offered | 18 | N/A |
Mydoh is one of the most popular budgeting and chore apps for kids, but it's not the only one. Families in Canada use several apps, and here are five Mydoh alternatives you might want to try.
1. Walo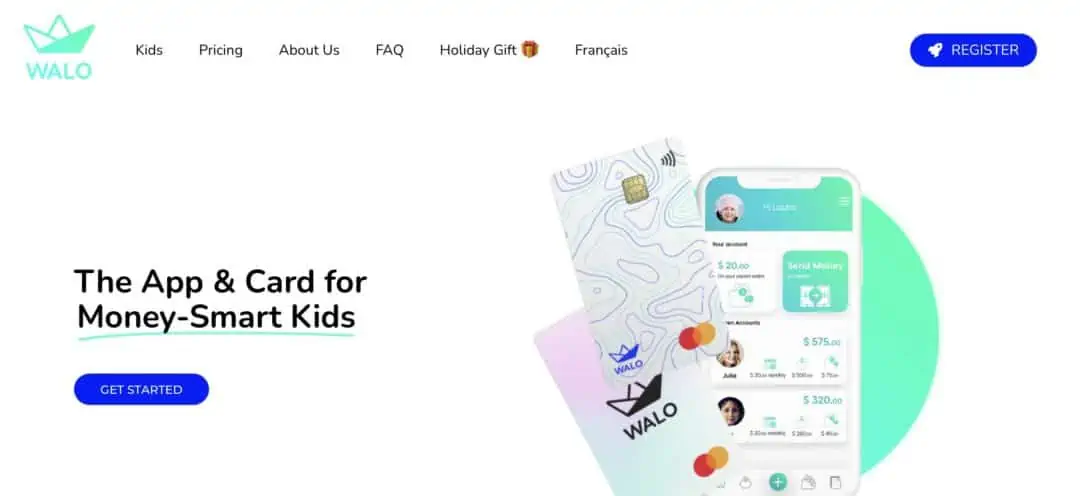 Walo is another popular Mydoh alternative in Canada that is suitable for all ages. There is no minimum age to use it.
Use WALO Plug to connect with your bank account or credit union account, then automate allowances, schedule chores, keep track of them, and set up a payment schedule or make payments when you want.
Kids set their own savings goals, complete courses and quizzes to earn rewards and improve their financial literacy. Kids also get their own prepaid Mastercard.
Walo costs $7.99 per month if you pay annually or $9.99 per month, and you can add up to four children to one account. It also comes with a 30-day free trial.
2. iAllowance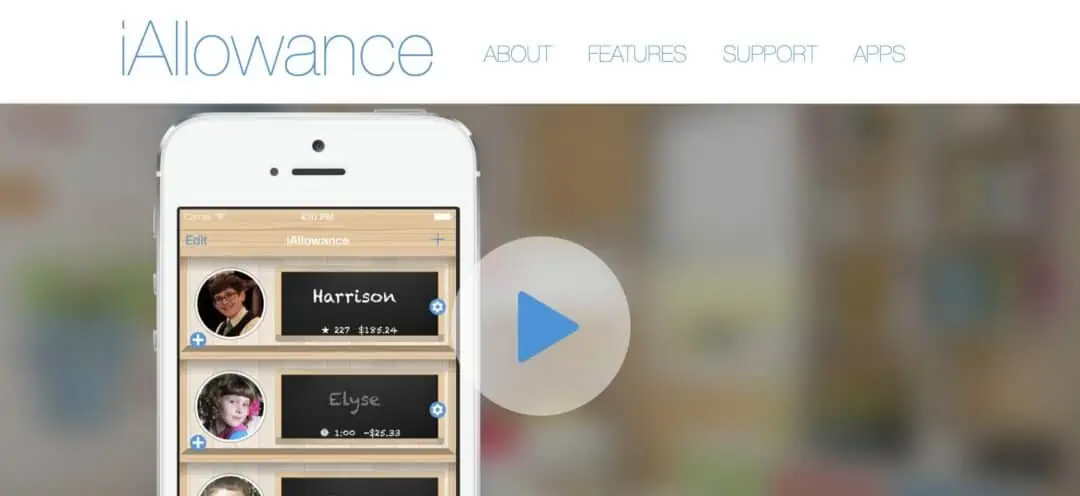 This app is another popular Mydoh alternative that is only available for Apple devices. It's suitable for kids aged four and up, and you can use it to create and track chores, set reminders and automate your child's allowance.
Your child can earn rewards that help them work towards their goals and cash out when they reach them. In addition, kids can transfer rewards stars into real money within the app.
iAllowance supports over 150 currencies; you could even use multiple currencies to add another educational element. You also get full control, and you can add unlimited children and create unlimited banks for each child.
The one-off cost of $3.99 for the app makes this one of the most affordable options.
3. Treasure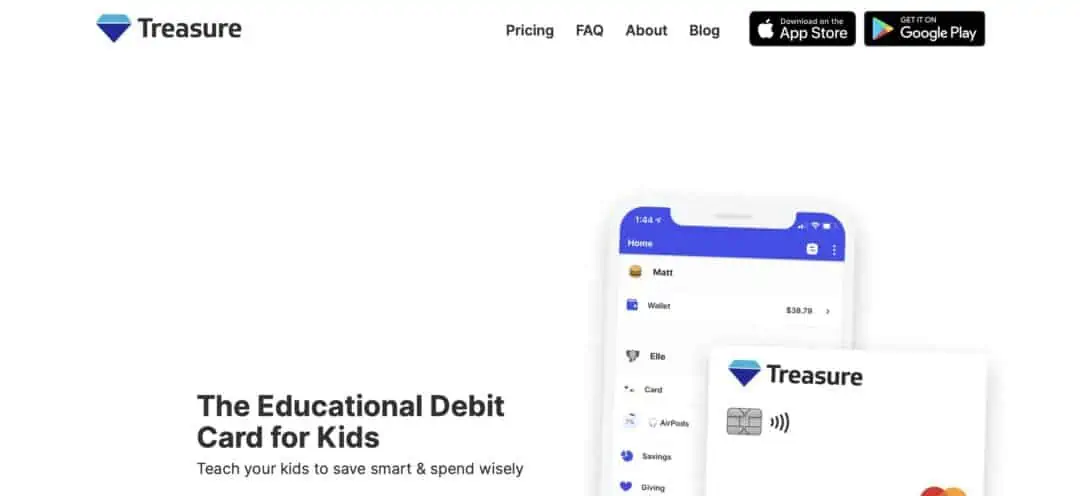 If you're looking for chore apps for teens, the Treasure Card is a good choice.
This app and prepaid card for teenagers help to improve their financial literacy. It is an educational app with features like chore management and tracking spending. You can also set goals to save money.
The debit card for kids helps them to learn about saving and spending. Tasks allow kids to earn money for chores and learn the value of money.
The payday is set to weekly for the allowance and tasks, helping kids to plan more effectively.
There is a free version available that includes Tasks, Paydays and Goals. Or you can pay for the full version. This costs $3.99 per month if you pay annually or $4.99 per month.
However, this cost only covers one child, and you must pay extra to add additional children.
4. YNAB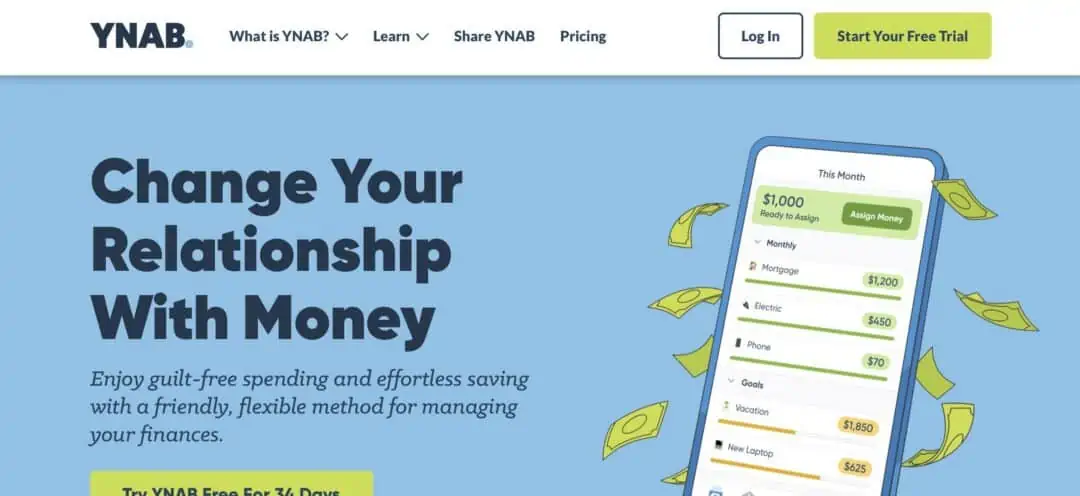 You Need a Budget, or YNAB, is packed with features like debt tracking, budget setting, goal setting, and more.
While it is not directly targeted at kids, you could use it together to work on budgeting and saving goals.
You can set how much you want to spend based on goals, pay bills, and adjust your budget when needed.
It takes an educational approach to money management and helps you to learn financial skills and better spending habits. You can link it with your bank account and categorize your transactions to be more intentional with your spending.
YNAB is available for Apple and Android devices. It costs $99 per year or $14.99 per month.
Related: Here's our detailed explainer of YNAB.
5. Mint
The minimum age to use Mint is 18, so it's not targeted at kids. But again, you can show your child how it works and how you budget and use it to teach them about saving and finances.
It is one of the best money-managing apps that makes budgeting easy. It syncs with your accounts, imports transactions, and categorizes them so you can see your spending.
You can set budgets, view spending habits, and see everything via clear graphs and charts that make it easier to keep track of everything.
It is packed with features, and while you can access most of these for free, you can pay extra for premium features if you want.
What is Mydoh and How Does it Work?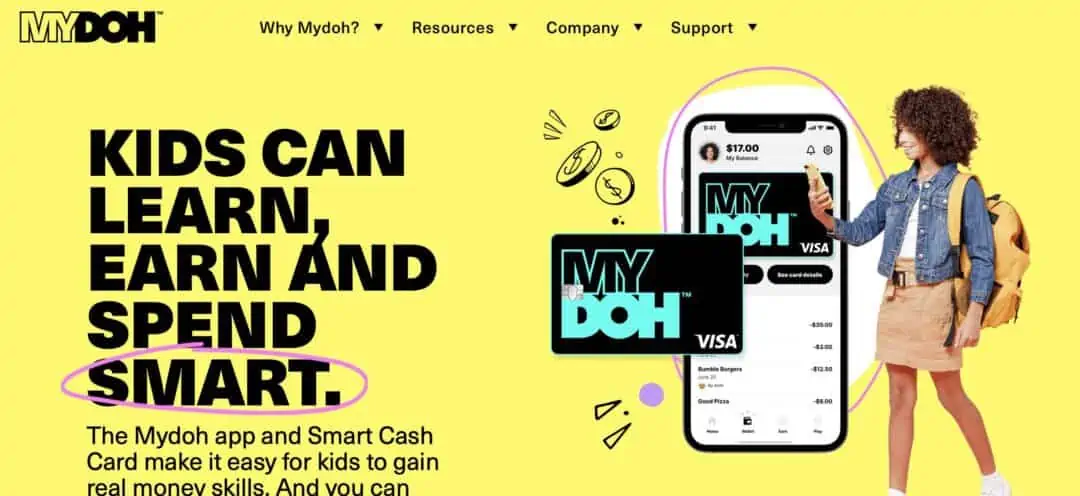 The Mydoh app and prepaid card provide parents with an easy way to manage chores and allowances for their kids.
You can download the app to your device to get started, and it has several features that kids can use to learn about money.
Play – Kids can use this to learn about money basics.
Tasks – These are chores kids can do to earn money.
Smart Cash Card – Kids can use their cards to spend their money.
You start with a Parent Account, where you can view and manage everything in the app. For example, you can set up tasks, and your child's allowance, send money to them and track their earnings and spending.
Your child has a Kid's Account. They use this to learn about money, manage their tasks and mark them as complete.
Kids also get a Mydoh physical card with a spending limit. They can track their earnings and spending and see their balance by checking the app.
Mydoh is a great way to teach kids the value of earning money. It also gives them the independence to decide how they spend money. At the same time, you get to keep full control over everything for your peace of mind.
Regarding Mydoh fees, you can try it out with a free trial. Then, if you want to continue, it costs $2.99 per month for up to two parents and five children.
Related: Get a $15 sign-up bonus with this MyDoh promo code.
Best Debit Card and Budget App for Kids in Canada
There are also several debit cards for kids or teenagers in Canada that come with apps.
One of these is KOHO, which is for ages 18 and over. This free app comes with a prepaid Mastercard, which you can use to earn cash back.
The TD Youth Account provides a chequing account and a Visa debit card. Users can also earn rewards like Starbucks® Rewards.
The Scotiabank Getting There Savings Program is a chequing account for those under 19 with no fee, and users can earn Scene+ points.
There are several pros and cons of debit cards for kids:
Pros:
Debit cards prevent kids from spending too much because they can only spend what they have, unlike credit cards.
They can be used to teach kids about money and get them into good spending habits.
Some apps allow parents to keep track of their spending and transfer funds to them.
Cons:
Sometimes it is easier for kids to see what they are spending with physical cash.
There may be fees attached, like overdraft fees, that you should be aware of.
Pros and Cons of Allowance Apps For Kids
Allowance apps for kids like Mydoh are very popular these days, and with good reason. But there are both pros and cons to consider:
Pros:
Teach kids the value of money, how they have to earn it and put in the work to earn rewards.
Simplify chores and allowance giving by keeping everything in one place and making everything more organized.
Fun to use, turning chores into a game and a challenge.
Kids can learn about savings and good financial habits like budgeting from a young age.
Cons:
Sometimes chores shouldn't be done for cash rewards, but kids may get into the habit of only being motivated by money.
If your child has a card for spending, they may spend too much or be disconnected from their spending, which does not happen with physical cash.
What to Look Out for with Financial Apps for Children
Whichever financial app you decide to use, there are a few things to look out for:
Secure and private so you can feel confident letting your kids use it.
Include several features like tasks, saving and educational aspects.
Ability to see what your child is doing so you can monitor their usage, especially how they spend money.
Clear and easy to use because a confusing app defeats the purpose.
Debit Cards for Teens in the U.S.
Many debit cards for teens are not available in Canada but are popular in the United States. These include Mazoola, FamZoo, Greenlight and GoHenry, among others. You may want to explore these too and find out what they offer.
FAQs
Can you use Mydoh with any bank?
Yes, you can use Mydoh with any bank in Canada, and you do not need to have a bank account with RBC.
Is Mydoh a credit card?
No, Mydoh comes with a prepaid card. This can be used in all the places where a credit card can be used, but it has to be loaded with funds first.
What is the best kids' debit card?
There are several kids' debit cards or prepaid cards to choose from, and your choice depends on exactly what you are looking for. Start by exploring the options on this list, including Mydoh and Walo.
Is the Mydoh app legit?
Yes, Mydoh is a legitimate service that is backed by RBC and is trusted by many users in Canada.