The Drop app is one of Canada's few loyalty rewards apps that allow you to earn free gift cards on your day-to-day shopping.
While most cash back apps require ongoing maintenance on your part, for example, scanning purchase receipts, product barcodes, or keeping track of promo codes, using Drop is super easy!
Loyalty programs are changing everywhere. Do you remember having to cut and keep a stack of coupons every time you go shopping? Well, no more! "Ain't nobody got time for that!"
Businesses that want to attract young people (Gen Z and Millennials) know the key is to go digital, as people in these age groups are technologically savvy and prefer online applications that require little to no hassle.
This is why shopping apps like Checkout 51, Caddle, Rakuten, and Drop, which reward customers almost immediately when they shop, are gaining traction.
This Drop app review covers what you need to know about how the platform works. You also learn how to claim a $30 offer from Rakuten.
2023 Update: I have received several complaints from readers over the last few months that it has become exceedingly difficult to cash out their earnings on Drop. FYI!
Drop Overview
Drop is a fintech company founded in Canada in 2016 by Derrick Fung. The Drop app was rolled out in the same year in Canada and later expanded to the U.S. in 2018.
The Drop app was created to simplify loyalty programs and rewards and is aimed at tech-savvy shoppers who want as much as they can get for their money.
In 2016, Drop made the roster of Canada's 20 most innovative technology companies, and in 2018, it secured $21 million in Series A funding led by New Enterprises Associates.
The Drop App now has more than 3 million users in Canada and the United States, and they have paid members more than $16 million in rewards.
How Does the Drop App Work?
Drop makes it easier for you to earn rewards when you shop. After opening an account and linking your bank cards, you start earning cash rewards immediately without needing to do anything else.
The Drop app looks directly at your transaction history and rewards you automatically, i.e. there is no need to scan receipts.
This is how to start earning points using Drop:
After signing up, you must link your debit or credit card account to the app. This is easy to do, and all the main banks are supported.
Start shopping at the brands you love to earn rewards. There are over 300 popular brands to choose from. You also earn Drop points when you complete paid surveys or play an arcade game.
When you take advantage of offers at your favourite stores, your rewards add up.
Other Ways To Earn on Drop
1. Special Offers: There are always offers on the Drop app to earn additional points.
2. Sign up with Partners: Interact with Drop partners and businesses featured on the app to earn even more points.
3. Referring Friends: After joining Drop, you will receive a referral link to invite friends and family. When a new user signs up using your unique link and adds their credit card, you both earn 5,000 points.
4. Play Arcade Games: Play various games and earn points.
5. Answer surveys directly in the Drop app.
How To Redeem Drop Points
When you shop at your favourite retailers, refer friends, etc., the Drop app automatically awards you some points. 1,000 Drop points are worth $1.
After accumulating enough points, you can redeem them for various gift cards by simply clicking on the "Redeem" tab.
Gift card options include Starbucks, Amazon, Chapters Indigo, iTunes, Swiss Chalet, Cineplex, Old Navy, The Gap, Roots, Hudson's Bay, American Eagle, Groupon, Hotels.com, Air Canada, Earls Restaurant, Montana's, Boston Pizza, and more.
For example, you can redeem 25,000 points for a $25 Amazon or Starbucks gift card. Rewards are delivered within three business days.
Is The Drop App Safe?
As per the company, it uses bank-level security to protect your information using bank-level 256-bit encryption.
It also "uses Transport Layer Security (TLS) to ensure that your data is securely transmitted to Drop and is not susceptible to interception." In addition, as per their website, the app does not check your account balance and only reads your transaction data.
In general, I always advise people to pick a strong password for any of their online accounts and to ensure their phone has a passcode setup as well.
Pros and Cons of the Drop App
Pros
One main attraction to Drop is the set-it-and-forget format. After linking your cards, you no longer need to do anything other than automatically pile up points.
There's no need to upload receipts or scan barcodes. The cash reward you get is like free money for purchasing what you usually buy.
Another upside to using the app is that you can combine rewards. For example, say you purchase an item from your favourite store, Drop rewards you with points for your purchase.
During the week you made a purchase, there could also be cash back offers on Checkout 51 (Canada and U.S.) and Caddle (Canada) for the same item. You can go ahead and scan in your receipts on these apps and earn extra cash back.
In addition, you will still earn any cash back or point rewards offered by your credit card for any spending.
Drawback
In recent times, it appears that cashing out earnings on Drop is no longer as easy, based on reviews on Trustpilot.
There are some who feel that cash back apps encourage them to spend more money in the hopes of earning rewards.
If you start spending money you don't have in the name of loyalty rewards, you are certainly missing the point.
Drop Alternatives
The best cash back app alternatives to Drop are Rakuten, Caddle, and KOHO. Rakuten offers a $30 welcome bonus, KOHO has a $20 bonus, and Caddle offers $1.

$30 sign-up bonus when you spend at least $30
Earn up to 40% cashback
Features 3,000 stores and retailers
Redeem earnings by PayPal & check
KOHO Easy Prepaid Mastercard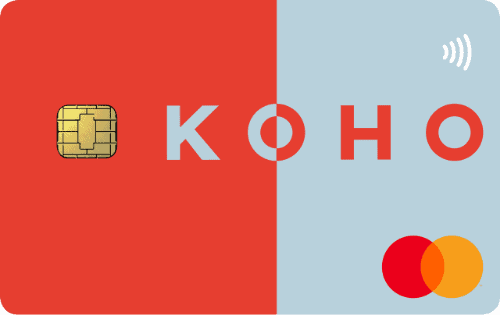 $20 sign-up bonus after first purchase
Earn up to 5% cash back
0.50% savings interest on your balance
$0 monthly fee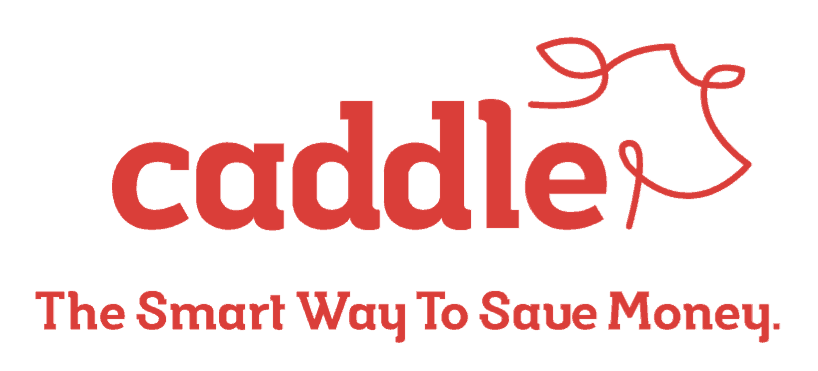 $1 sign-up bonus
Earn cash back on groceries
Cashback app powered by RBC
Redeem earnings via cheque
Related:
Drop App Review
Rewards

Redemption Options

Ease of Use

Overall value
Summary
Drop app is a free rewards app that offers cash back and FREE gift cards when you shop. This Drop app review covers what you need to know.