Grocery delivery services are becoming increasingly popular in Canada and the US. With these services, you save quite a bit of the time you'd normally spend driving to the store, walking through the aisles, and picking items yourself.
Want to know which ones offer the most value for your money?
Below, I cover the best grocery delivery services in Canada, including their associated fees, typical delivery process and more.
Best Grocery Delivery Services in Canada
Below are the top 13 top grocery delivery services in Canada.
1. Walmart Grocery Delivery
Walmart is one of the most popular stores with a grocery section in Canada. Almost all grocery items are available for pickup or delivery. Aside from groceries, you can also shop for household and cleaning supplies, baby supplies, clothing and accessories, personal care items, and more.
Your Walmart grocery order must exceed $35 total before taxes and fees to be applicable for pickup or delivery.
When you place an order, a store associate will pick up your items, then use a third-party partner to deliver your order during your preferred time slot, or put it in a locker for you to pick up the same or the next day.
Pickup is free at selected Walmart locations. The standard delivery fee is $7.97, same-day delivery is $10.97, and express 2-hour delivery is $12.97.
Walmart grocery delivery in Canada is unavailable in all areas, so you'll have to check the website before placing your order.
2. Costco Grocery Delivery
Costco offers grocery delivery in Canada, with all household supplies and groceries available through this service.
There are two Costco grocery delivery services: Costco Grocery and Same-Day Delivery with Instacart.
Costco Grocery: Order non-perishable food and household supplies for delivery with an estimated time frame for shipping – typically in a few days. If you order $75 or more before taxes, there is no delivery surcharge, but you will be charged a $3 delivery fee per unit if the order total is less than that. Delivery fees are calculated at checkout.
Costco Grocery is available across Canada, except in Yukon, Nunavut, and the Northwest Territories.
Same-Day Delivery with Instacart: Order all groceries, including fresh food and household supplies for delivery within 1-2 hours. Your order must be $35 before taxes to be eligible for delivery. Keep in mind that these prices are marked slightly higher than Costco Grocery, as Instacart uses the markup to pay for their delivery service. Delivery fees are calculated at checkout.
Instacart delivery is available in most regions across Canada except Chicoutimi, Quebec.
Also, remember that you will need a Costco membership to shop here.
3. Instacart Grocery Delivery
Instacart Canada offers grocery delivery or pickup from various stores like Loblaws, Real Canadian Superstore, Walmart, Shoppers Drug Mart, and more, depending on your area.
On the Instacart app or website, you can shop for groceries, household items, and more from over 500 stores across North America. Once you place an order, an Instacart personal shopper will pick up your items and deliver them to you within 1-2 hours. Instacart also offers curbside pickup at select locations.
There is a $3.99 same-day delivery fee for orders over $35. If you choose one-hour delivery or your order is less than $35, fees vary.
You don't need a membership to use Instacart, but if you sign up for an Instacart Express Membership, you get lower service fees and $0 delivery on orders over $35.
Related: Apps Like Instacart For Food Delivery Jobs.
4. PC Express Grocery Delivery
PC Express offers grocery delivery and pickup at select locations across Canada. Depending on your area, you can shop for a wide array of grocery and home essentials from six stores: Loblaws, Real Canadian Superstore, CityMarket, Provigo, Maxi, and Wholesale Club.
To place an order, enter your postal code and choose from the stores in your area. Add grocery items to your cart, choose a delivery timeslot, then check out. PC's personal shoppers pick up your order and then deliver it to you during your timeslot.
Pickup is available at select locations with fees between $3 to $5 plus taxes. If you choose delivery, fees vary by store and are calculated at checkout.
PC Express online grocery delivery is only available in select Canadian cities. To see if you are eligible for delivery, enter your postal code on the website.
PC Express also has an app available for iOS and Android.
5. Voilà by Sobeys
Voilà by Sobeys grocery delivery service is available in the GTA and Hamilton areas, the Greater Montreal Area, and Quebec City. You can place an order for pickup at select Sobeys locations in Canada as well. It is not available in all regions, so check before you order.
You can get grocery and household essentials, including some items from Well.ca and Farmboy. For delivery and pickup, your order must total $35 or more before taxes.
Delivery fees vary based on location. If you are in the Toronto or Hamilton area, you can sign up for Delivery Pass ($14.99 per month), which allows you to access unlimited grocery deliveries for a fixed rate on orders of $35 or more.
You can get $15 off your first three grocery orders. If you have a Scene card, you can earn Scene+ points as well.
Learn more about Voila by Sobeys.
6. Cornershop by Uber
Cornershop by Uber is a grocery delivery app in Canada where you can order groceries, pharmacy essentials, and more for delivery within one hour.
You can use the app or website to place your order. Once you checkout, your order is sent to personal shoppers who will pick up the items and deliver them right to your door within an hour or during a scheduled delivery window.
The delivery fees are as follows:
Grocery orders:
Under $60 = $9.90 fee
Over $60 = $6.90 fee
Non-grocery orders:
Under $40 = $9.90 fee
Over $40 = $6.90 fee
If you're a Cornershop Pop subscriber, you'll get a $0 delivery fee on all orders over $40. Cornershop is available in select cities in Ontario, BC, Alberta, and Quebec.
Related: Best Food Delivery Delivery Jobs.
7. Buggy Grocery Delivery
Buggy is a grocery store delivery app and website in select regions across Canada. Depending on your location, you can get groceries, drinks, and other items delivered from stores like Freshco, Organic Garage, Summerhill Market, and LCBO.
Once you place an order on the Inabuggy app or website, a personal shopper will pick, pack, and deliver your items. They offer same-day delivery in as little as one hour, or you can schedule your delivery up to 30 days in advance.
No minimum order is required for groceries. Delivery fees vary based on the store, and there is a $5.99 personal shopper picking fee.
They also have a loyalty program called INABUX, where you get one or two cents back per dollar spent. You can redeem your INABUX for your next order.
Buggy grocery delivery is currently available in Toronto, Ottawa, Vancouver, Calgary, Edmonton, Montreal, Winnipeg, Saskatoon, and Regina.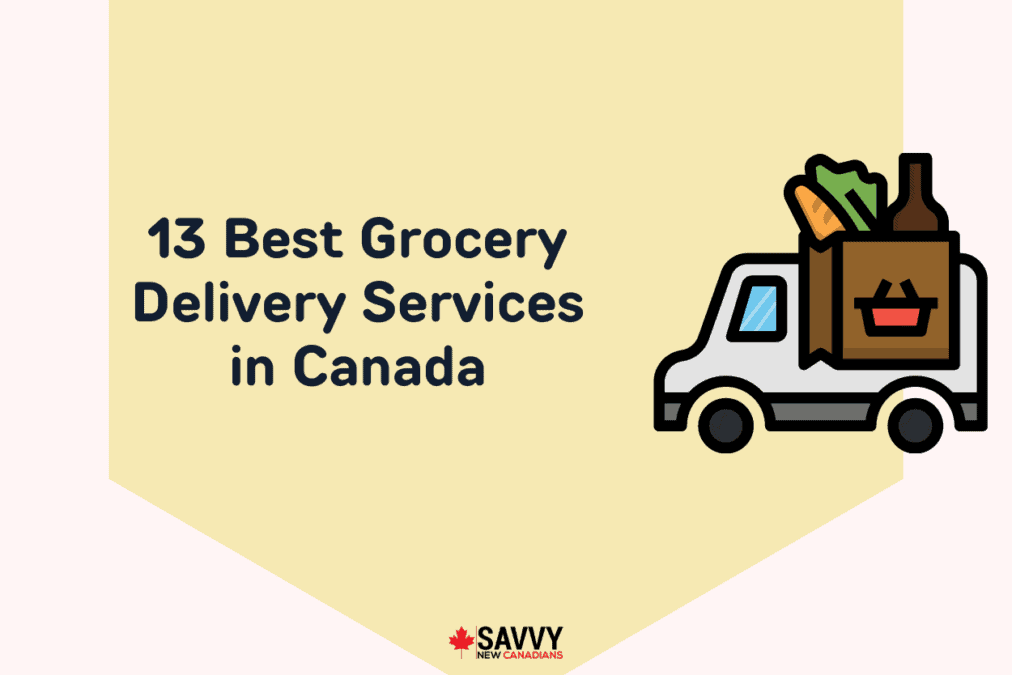 8. Save-On-Foods Grocery Delivery
Save-On-Foods is a grocery delivery service where you can order all your grocery essentials from stores in British Columbia, Alberta, Saskatchewan, Manitoba, and Yukon.
To place your order, you'll need to create an account, choose your grocery items, and checkout. Once the order is received, a Save-On-Foods personal shopper will pack your order. You can choose to pick up your order or have it delivered within the same day or up to 30 days in advance.
Your order must total $40 or more before taxes. Pickup and delivery fees vary by time slot.
9. Amazon
On Amazon.ca, you can shop for non-perishable and packaged grocery items. There is a limited selection, you cannot order any fresh food, and items are generally more expensive than other grocery home delivery apps.
Amazon delivers almost anywhere in Canada. Ordering grocery items is no different than ordering anything else on Amazon. If you have Amazon Prime, shipping is often free and within a few days. Otherwise, delivery fees and dates vary.
Ordering groceries from Amazon isn't really worth it unless you're looking for items from Whole Foods Market or something you can't find elsewhere.
10. Longo's
Longo's, delivered by Grocery Gateway, is a popular grocery delivery service in Toronto and surrounding cities. You can order a range of grocery items for delivery or pickup.
You can get same-day delivery or schedule a delivery or pickup date within the next seven days.
Your order must be at least $50 before taxes for pickup, and there is no minimum amount for delivery. It costs around $7.99 for regular delivery windows and can be up to $14.95 for same-day deliveries. Business orders cost $15.50 for delivery.
Longo's also charges an Eco Fee, used for various environmental initiatives.
Related: Best Meal Kits in Canada.
11. Metro
Metro's online grocery delivery service is available in select cities in Quebec and Ontario. You can order grocery, household, baby, pet care, and pharmacy essentials for pickup or delivery.
Once you place your order, you'll select the time slot for pickup or delivery that suits you best, and Metro's personal shoppers will prepare your order.
If you place your order before 1pm, you can get same-day delivery after 6pm or pickup after 4pm.
A $4 assembly fee is charged for delivery and pickup. Delivery fees are $4 or $8, depending on the store and service selected.
Metro also has an Express Delivery service powered by Cornershop, where you can get your groceries delivered within two hours.
12. SPUD.ca Grocery Delivery
SPUD.ca is a grocery delivery service in Edmonton, Calgary, Vancouver Island, Thompson Okanagan, and Lower Mainland BC. They deliver local and sustainable products with reusable packaging right to your doorstep.
Place your order on the SPUD app or website and select a delivery date. You can get next-day delivery in select areas.
Your order must total $30 or more before taxes, and if you spend $150 or more, you get free delivery. For orders under $150, the fees vary from $4.95-$6.25 based on delivery location.
Each box is recyclable or reusable and contains cold packs to keep items cool and dry ice to keep products frozen.
13. Tiggy Grocery Delivery
Tiggy is a grocery delivery app operating in parts of Vancouver and Toronto. They stock items like grocery essentials, pastries from local bakeries, and brewed coffee made on-site.
When you place an order on the app, Tiggy employees will fill the order at their grocery depot and deliver it to you on an e-bike. They promise to have your items delivered within 15 minutes and with no delivery fees.
Since the delivery window is limited to only 15 minutes, delivery zones are quite small.
Related: Are Canadian Meal Kits Worth It?
Are Grocery Delivery Services Worth It?
Grocery delivery services can be worth it if you have the extra money to spend on delivery fees and added costs. If you need items within less than a day, many grocery delivery services offer one or two-hour delivery.
However, it is generally cheaper to go to the store and buy items yourself. There are no delivery fees, the cost of each item is typically cheaper, and you'll be able to pick the exact items you want.
Overall, it depends on your priorities. If you want to save money and are on a budget, grocery delivery services are probably not for you. But if you want the convenience of groceries being delivered to your door, it might be worth it.
Featured Offers
Tangerine Money Back Credit Card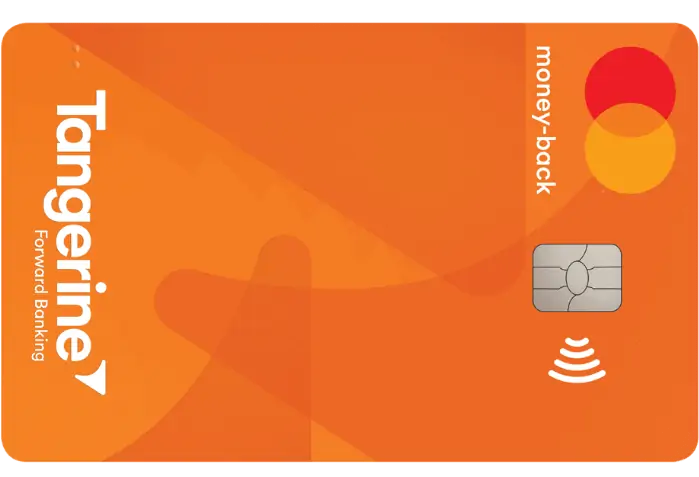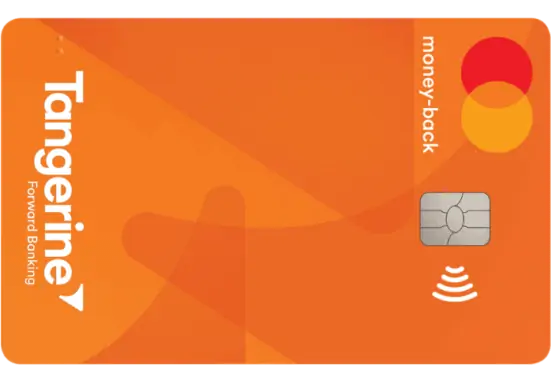 Apply Now
On Tangerine's website
Neo Financial Mastercard
Apply Now
On Neo Financial
KOHO Prepaid Mastercard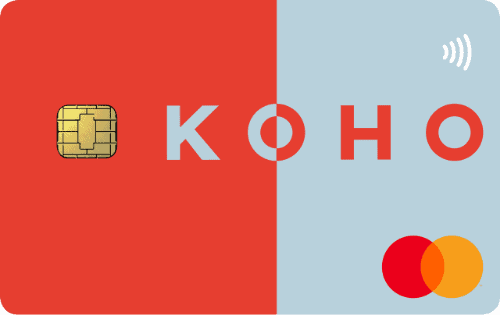 Apply Now
On KOHO's website
Grocery Delivery Canada FAQs
What is the best grocery delivery service in Canada?
The best grocery delivery apps and services in Canada depend on where you live, what items you're looking for, and how fast you need them delivered. If you're looking for one or two-hour delivery, Cornershop or Instacart may be right for you. Otherwise, Voila by Sobeys, Metro, and Walmart grocery delivery are great options.
Is Shipt available in Canada?
No, Shipt is only available in The US.
Which is better: Instacart or Cornershop?
Cornershop prices are typically a bit cheaper than Instacart; however, some say that Cornershop doesn't have a good interface to communicate with personal shoppers. Instacart is more widely available than Cornershop, and the delivery fees are lower.