Canada is one of the safest countries to live in, and it's home to some of the safest cities in the world.
Canada also has lower crime rates than its southern neighbour, the US. Canada's extensive social welfare system may be responsible for the reduced crime rate and a greater sense of happiness overall.
With beautiful natural scenery, a well-managed national healthcare system, and a low crime rate, it's no wonder that people worldwide move to this country.
If you want to move, this article is for you as we go through Canada's top ten safest cities. This list considers factors such as healthcare, crime rate, and general livability.
Note that the Crime Severity Index (CSI) is one of the main factors for ranking these cities. The CSI refers to the frequency of police-reported crimes and their severity. It's measured as a numerical value, with a lower score representing a safer community. The data below is as of 2021 and 2022.
Guelph
CSI Rating: 58.22
Other Benefits: Underpopulated; the lowest food costs in the country; a thriving art scene; university.
You are not alone if you have never heard of Guelph, Ontario. Part of what makes Guelph safe is its low population. The people there are nonetheless friendly, lending even more credibility to Guelph as a safe place to live. It also has the lowest food costs of anywhere in Canada.
One of the biggest draws to the "Royal City" is its university, with some locals fearing that it will devolve into a university town.
And if you're an art lover, Guelph has a robust art scene. If you ever want to commute, it's easy to get to and from Guelph, too!
Montreal
CSI Rating: 55.93
Other Benefits: Low cost of living; many benefits from being in the province of Quebec; excellent for kids; good restaurants.
Montreal is consistently touted as one of Canada's safest, most livable cities. It's bike-friendly and has many top-rated restaurants. According to MontrealInternational.com, Montreal is also one of the most reputable cities in North America, the best city for students, and a great place for Millennials!
Montreal is also one of the safest cities in Canada to raise a family. Along with a generally low crime rate, the streets of Montreal feature playgrounds and inexpensive daycare centers. And, as in a few other parts of Canada, Montreal is bilingual.
If you want a safe, liveable city with good food and accommodations for raising a family, Montreal is one of the best places for you to move.
Ottawa
CSI Rating: 49.25
Other Benefits: Government jobs; walk- and bike-friendly.
Ottawa is one of the safest cities in Ontario. It's also near many government facilities, so you can probably find a secure government job if you need to move. Ottawa is a big city, so be prepared.
The city itself is also highly educated. Most people working there have at least two degrees. One of every seven people works in technology. If you want to be in the city of the future while also staying green, Ottawa may be for you.
According to Ottawa.ca, along with being affordable and very friendly to bicyclists, Ottawa is the best place for newcomers to Canada. It has a rapidly-diversifying immigrant population that gets bigger every year. So if you are thinking of moving to Canada, welcome!
Barrie
CSI Rating: 45.91
Other Benefits: Location; public transport; healthcare.
Barrie had the third-lowest crime security index (CSI) ranking last year. According to Barrie Today, most of the crimes in Barrie have been crimes of property rather than violent crimes.
But the best reason to move to Barrie is its location. It's only 10 minutes away from Highway 400 and has an exceptional public transport system. You can get to any job you need using Barrie's reliable transport system.
Finally, the Royal Victoria Regional Hospital in Barrie is the biggest medical facility in the region. You won't have to wait long to get treated by the best local doctors.
Quebec City
CSI Rating: 42.1
Other Benefits: History and natural spaces; affordable living, especially electricity.
Quebec is the safest province in Canada overall. It's home to three of Canada's safest cities; Quebec City, Blainville, and Lévis. Quebec City's benefits include low housing costs and historical and natural beauty. It's located along the St. Lawrence River and has a castle, the Chȃteau Frontenac, overlooking the water.
Quebec City is very safe with a low crime index, possibly because housing is so affordable. It has great schools and affordable housing.
Because of its rich history, it may surprise some that Quebec City has particularly cheap electricity. If you like spending a lot of time gaming or on a computer, consider Quebec City when you plan a move.
However, note that the Quebec region is largely francophone, and deciding to move here can be challenging if you don't speak French.
Blainville
CSI Rating: 32 (2019—as of the most recent data)
Other Benefits: Plenty of outdoor spaces; exceptional quality of life.
After briefly hitting Canada's CSI average, Blainville clamped down on criminal activity. It's not the worst, but not the best, and it seeks to improve to meet its own high standards.
As per the city's official website, Blainville was ranked the best city to live in by L'actualite magazine. It has a high standard of living with exceptional schools and childcare. There are many outdoor spaces for children to enjoy as well.
Similar to other cities in Quebec, you'll need to bear in mind that much of Blainville is partially, or even entirely, francophone.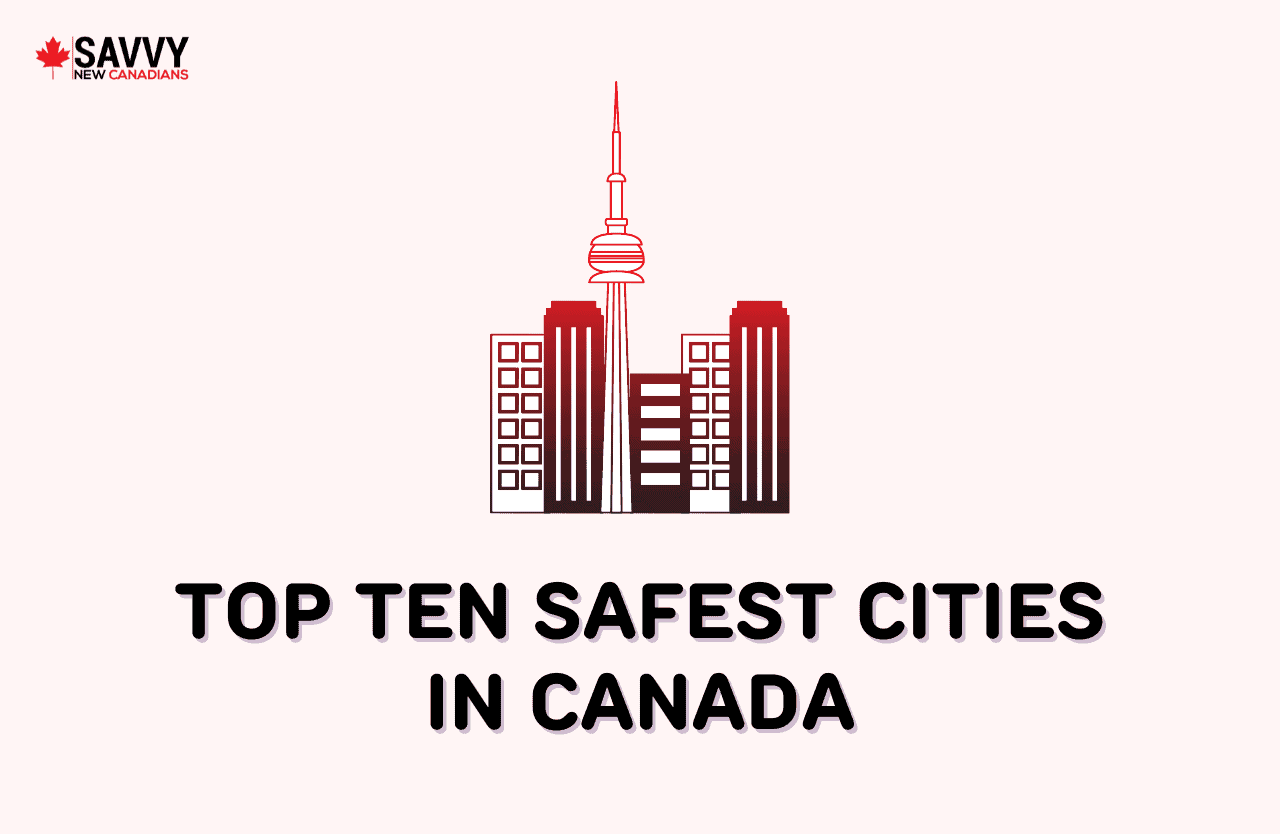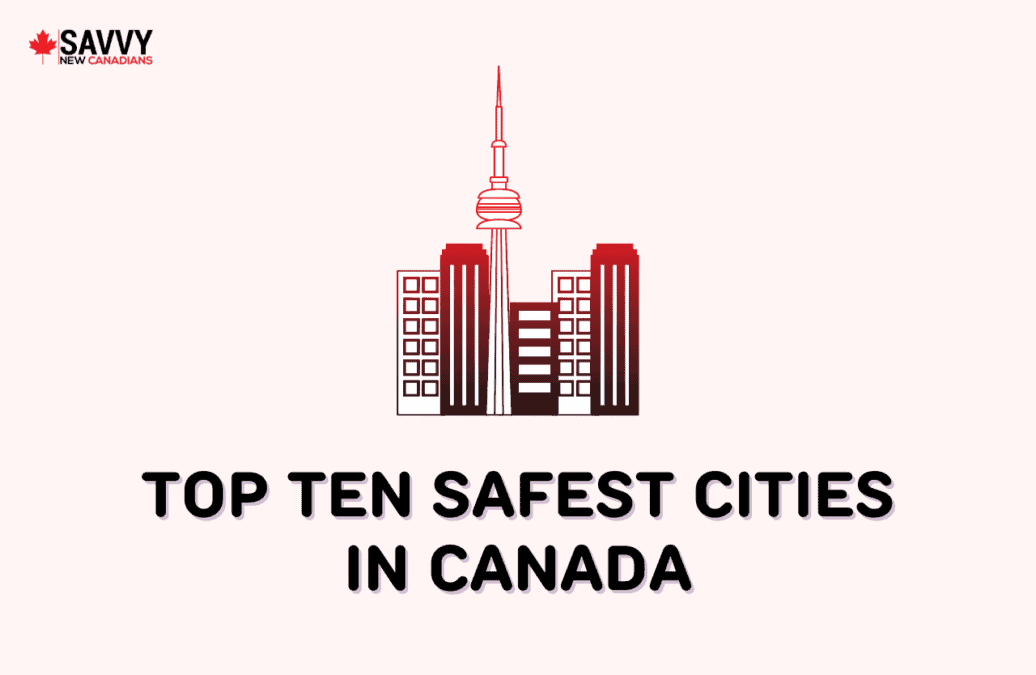 Oak Bay
CSI Rating: 29 (2022)
Other Benefits: Better healthcare than some parts of Canada; luxury real estate; pleasant climate; ocean views.
In 2017, Oak Bay was ranked as the best place in British Columbia to live. It's a small community, but people treat it like a hidden gem. This is a luxury district boasting ocean views and a robust economy. It remains affordable despite its upscale reputation.
Oak Bay is generally known as one of the safest cities in British Columbia. That has not changed in over 5 years. It may not be the safest city in BC anymore, but it's always up there.
This safe, luxurious community is not very far from anything. If you want to play golf, it's easy to get to the Victoria Golf Club, one of Canada's most well-known golf courses. And if you want amazing ocean views, the city is located along the Pacific Coast.
If you're lucky, you may even see the sea monster, Cadborosaurus ("Caddy"), who has haunted the shores since pre-colonial times.
The city of Oak Bay also has some of the best schools in Canada, between Willows, Monterey, and Oak Bay High.
Oak Bay also benefits from some of the best healthcare in Canada. Even though Canada's healthcare system is one of the best, it still varies slightly by area. But British Columbia generally has the best healthcare, so Oak Bay gets it by extension.
Related: Cheapest Places To Live in British Columbia.
Lévis
CSI Rating: 26.77 (2022; down from 30)
Other Benefits: Affordable living; many high-paying jobs; great natural beauty.
Lévis benefits from being in the province of Quebec, just like Blainville and Quebec City. It has a very affordable cost of living, access to excellent schools, and great public transportation. And, like many other parts of Quebec, Lévis has a low crime rate.
Nature lovers have extra reasons to choose this city over any other part of Quebec: Lévis sits at the crossroads of three national parks. This means that some astonishing views may be a short walk away.
Although it was once a suburb, Lévis has become a true city. Its local mall, Les Galeries Chagnon, has 106 shops. Many small businesses and technology companies also line the streets.
Burlington
CSI Rating: 23.95 (2022; Halton regional rating)
Other Benefits: On Lake Ontario; excellent schools; lots of job opportunities; close to Toronto and Niagara Falls; many concerts.
Some of Burlington's best aspects are tied to its location. Along with a low CSI, it's near two major bodies of water: Lake Ontario and Niagara Falls. This not only leads to scenic views but also excellent hiking trails. Many of them allow horses!
If you're a music lover, Burlington usually has at least one concert going on. Check around and see who's performing!
LaSalle
CSI Rating: 15 (2022)
Other Benefits: Great public transport; lots of festivals; affordable; lots of job opportunities.
LaSalle is, without question, the safest city to live in Canada. It's often in the top 3 safest cities. There is almost zero violent crime, and even property damage is less than 25% of the national average.
In 2017, LaSalle developed an effective, efficient public transportation system. Not only did this make commuting to work easier, but it allowed kids to wander the city more easily. And since LaSalle is the safest city in Canada, parents would not need to worry about chauffeuring their children to or from school. That is quite a testament to the safety of the city.
There is always something to do in LaSalle. Whether you need a new job or want to relax during one of the city's many festivals, you will never be bored.
Conclusion
Canada is known for being beautiful, healthy, and safe, and many people want to move to Canada for all these reasons.
But certain parts of Canada are safer than others. Canada makes yearly surveys of their cities to determine which ones are safest. Currently, LaSalle tops the list with a CSI rating of 15.
When you are ready to move, crime ratings are not everything. They are one way to help you decide where you might want to live. Affordability, amenities, and transportation should also be factors you consider.
We hope this article has helped you pick the perfect place to move to.
FAQs
What Are the Safest Cities in British Columbia?
According to AreaVibes, the top 5 safest cities in British Columbia are:
1. Spallumcheen
2. Central Saanich
3. Coldstream
4. Oak Bay
5. North Saanich
Oak Bay consistently ranks among the top 5 safest cities in British Columbia, with Saanich also making the list pretty regularly.
What Are the Most Dangerous Cities in Canada?
The top 3 most dangerous cities in Canada are, as of 2021:
1. Red Deer, AB
2. Lethbridge, AB
3. Kelowna, BC
What Part of Canada Has the Lowest Crime Rate?
While LaSalle, ON, is the safest city overall, Ontario is not the safest province in Canada. Three cities that made this list and a fourth (Saguenay) with a low crime rate make Quebec Canada's safest province.
Which Canadian Province Has the Highest Crime Rate?
Manitoba and Saskatchewan have the highest crime rates. The city of Regina, Saskatchewan, is one of the most dangerous cities in Canada. However, Winnipeg, Manitoba is known as the "Murder Capital" of Canada, and violent crimes went up earlier this year.
Related Topics: