Who doesn't like free stuff, especially on their birthday? If your birthday is coming up soon, we've got you covered with this exhaustive list of birthday freebies that are available in Toronto. Even if you live in Vancouver, Edmonton, Montreal, Ottawa, or elsewhere in Canada, there is something for you.
Looking for free food, drinks, dessert, dinner, coupons, and discounts to celebrate your date of birth? Read on to find out how and where you can get them. Make sure to scroll all the way to the end of the post for bonus freebies that are worth over $70!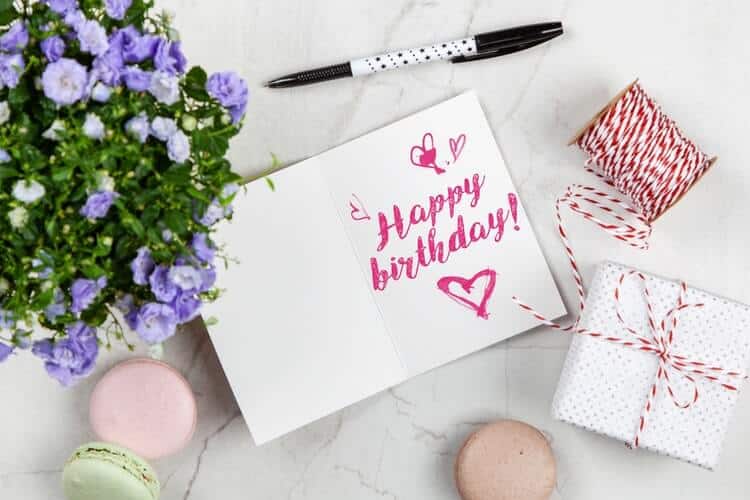 Birthday Freebies in Toronto – Food and Drinks
1. Baskin-Robbins: Join the Baskin-Robbins birthday club (Club 31) for a free 2.5 oz scoop of ice cream and $3 off an ice cream cake on your birthday. They send you your ice cream coupon via email five days prior to your birthday, and your cake coupon is delivered about a month early.
2. Benihana: Register for the Chef's Table and receive a complimentary $30 Benihana birthday certificate during the month of your birthday. You have 29 days to redeem your gift at your favourite location.
3. Boston Pizza: Sign up for MyBP and get a free appetizer immediately. On your birthday, you are eligible for a free dessert, and on your first anniversary, you get a free individual two-topping pizza.
4. Chatime: Sign up for the Chatime Rewards program, and you can claim a free regular handcrafted beverage of your choice on your birthday. Your free offer is sent via text message to your mobile phone. Register at least seven days before your birthday.
5. Cold Stone Creamery: Join the Cold Stone Club Rewards and get a BOGO free Creation coupon on your birthday.
6. Cora's: Add your birth date when you subscribe to their newsletter to get a $5 discount on food.
7. Dairy Queen: Join the Blizzard Fan Club to get a buy one, get one free (BOGO) Blizzard on your birthday. You also receive a BOGO free Blizzard coupon just for signing up.
8. DAVID's Tea: As a member of their Frequent Steeper Club, you get a free cup of tea on your birthday. Members also get one free cup after every 10 cups purchased in the store.
9. Denny's: Bring your valid ID to enjoy a free Original Grand Slam breakfast on your birthday. Offer is not valid at Denny's Niagara Falls, Dundas (Toronto) and Nepean locations
10. Harvey's: Get a free burger on your birthday when you join their newsletter.
11. Hotel Gelato: Sign up for their newsletter and get a free gelato on your birthday. Make sure to sign up at least two days prior, as registration takes about 48 hours to process.
12. IHOP: Join MyHOP and get free pancakes on your birthday and on every anniversary of signing up.
13. Jack Astor's: Become a Jack's VVV.I.P member and receive a free dessert on your birthday.
14. Joey's Restaurants: Join Joey's Mariner's Club and receive a free food offer 7 days prior to your birthday.
15. Mandarin Restaurant: Sign up for the Mandarin Dish newsletter at least one day prior to your birthday, and they will send you a coupon for a free birthday buffet when you dine with 3 paying adults. A valid photo ID is required.
16. Marble Slab Creamery: Sign up for Marble Mail club to get a special surprise on your birthday (free ice cream).
17. Medieval Times: Receive free admission and dinner when you join the Birthday Fellowship and accompany a fee-paying adult.
18. Menchie's Frozen Yoghurt: Register for mySmileage and get a $5 treat on your birthday.
19. Montana's: Join the Grill Lover's Club, and you will get a free starter and dessert on your birthday.
20. Moxie's: You can get a complimentary dessert on your birthday when you dine at Moxie's.
21. Olive Garden: Register for Olive Garden's eClub and get a free dessert on your birthday that is worth up to $8.50.
22. Orange Julius: Sign up for the Julius League and get a BOGO free coupon on your birthday.
23. Panera Bread: Sign up for MyPanera and get a free treat on your birthday.
24. Red Lobster: Register for the Fresh Catch News to receive a free appetizer or dessert and a free birthday surprise.
25. South St. Burger: Join the Birthday Club and celebrate with a free 4 oz burger. Ensure you subscribe at least 24 hours in advance of your birthday and bring your valid ID.
26. The Works: Sign up for Burger with Benefits and receive a free burger on your birthday.
27. W Burger Bar: Sign up for the E-Club and get an $18 birthday coupon, plus a free burger for joining. Find their location at 10 College Street, Toronto.
28. Wacky Wings: Join their VIP Club and get a free appetizer. On your birthday, you also get a free dessert.
29. What A Bagel: Buy 6 bagels and get 6 free bagels on your big day when you visit a What A Bagel location.
30. Wish Restaurant: Visit the Wish restaurant on your birthday with six or more fee-paying guests and receive a free dinner as the birthday boy or girl.
31. Wok of Fame: Enjoy a free buffet meal on your birthday at the Wok of Fame when you come with at least one paying adult. A photo ID is required.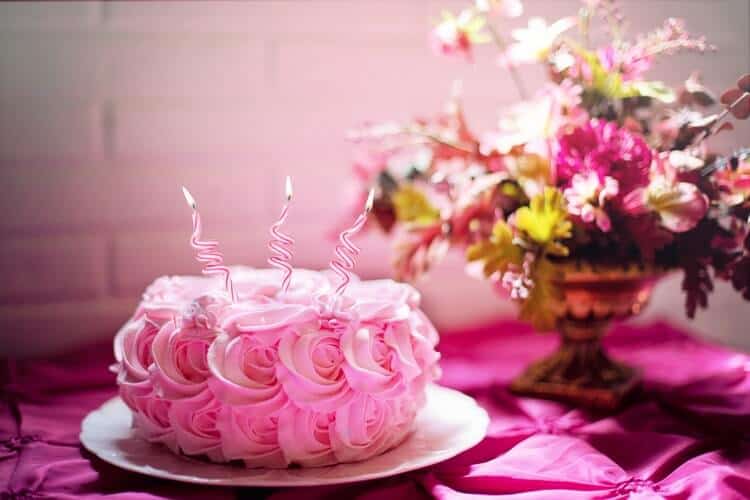 Free Things On Your Birthday (Discounts and Coupons)
32. Addition Elle: Join their VIP club and get a surprise gift.
33. American Eagle: Join AEO Connected, and you get a 15% discount coupon on your birthday.
34. Chapters (Indigo): Join Plum Rewards and receive 500 bonus points with any purchase during your birthday month.
35. London Drugs: Sign up for LDExtras and get a $5 birthday gift voucher plus other benefits.
36. Old Navy: Subscribe to Old Navy emails, and they will send you an exclusive coupon on your birthday.
37. Payless: Register for Payless Rewards for a special birthday offer.
38. Pita Pit: Register for their loyalty program, and you will receive 400 bonus points on your birthday.
39. RW &Co: Sign up for their newsletter (RW Insider) and receive a 25% discount.
40. Sephora: As a Sephora Insider, you can choose a free beauty package such as a mini set from Kat Von D beauty or Drunk Elephant.
41. The Body Shop: Join the Love Your Body Club and get a gift on your birthday worth $10.
42. Yuk Yuks: Get free admission on your birthday when you attend with a minimum of 3 fee-paying friends. A valid photo ID is required.
43. Starbucks: Join the Starbucks rewards program and get free food or drink on your birthday. Here are some other ways to get free Starbucks drinks.
Bonus: Additional Freebies Worth $80+

KOHO: This free app and reloadable card give you cash back whenever you spend cash (up to 5% cash back). Sign up here to get a $20 welcome bonus after making your first purchase!

Swagbucks: Earn $50/month when you take surveys, shop online, and complete other simple tasks. Join Swagbucks and get a $5 welcome bonus.

Rakuten: Earn up to 35% in cash-back when you shop online at more than 750 stores. Join Rakuten (+$30 sign-up bonus after making your first purchase of $30 or more).

Moka: This app automatically rounds up your purchases and invests your spare change so you can start investing. Download Moka and get $5 free.

Branded Surveys: Answer simple surveys online and get paid for your opinions. Register here.

Ampli: Use this free app to earn cash back on your shopping…up to 30%. Download Ampli ($10 Bonus with AMP10).
Related Posts
Conclusion
There you have it, with more than 50 different freebies to celebrate your birthday, whether you reside in Toronto or elsewhere in Canada.
If we left out any of the great birthday freebies available in Toronto, please leave them in the comments below so other readers can enjoy them as well.
If you find yourself in the U.S. on your birthday, here are several birthday freebies in the United States.