Working as an Instacart Shopper involves getting paid to deliver food and grocery orders in your city.
This gig is one of the many side hustles you can use to make money in your spare time.
Whether you are looking to make $500 fast or simply want extra income to splurge on your hobbies, a money-making phone app can help.
Read on to learn about the best food delivery jobs like Instacart that are available in Canada and the United States.
What is an Instacart Shopper?
Instacart is a food delivery app that connects customers with grocery stores so they can get their grocery orders delivered to their doorsteps.
To achieve this, Instacart recruits both in-store shoppers and full-service shoppers.
In-store Instacart Shoppers are employees who work within the store to select customer orders and stage them for pickup. They can work up to 29 hours per week.
Full-Service Instacart Shoppers are independent contractors who shop and deliver customer grocery orders to their doorstep.
The requirements to become a full-service shopper are that you must:
Be at least 18 years of age or older
Be able to lift up to 40 lbs without accommodation
Have access to a good car and smartphone
Pass a background check
What it pays: As per Instacart, the amount you earn varies depending on the "number of items, type of items, driving distance, and effort involved in shopping and delivering".
In addition to the base pay, Instacart drivers keep 100% of customer tips.
As per Glassdoor, the average Full-Service Shopper pay rate ranges from $10-$21 per hour.
You can also read this Instacart Shopper review.
Best Food Delivery Jobs like Instacart
Alternatives to working as an Instacart Shopper are:
1. DoorDash
DoorDash is one of the largest food delivery platforms in Canada and the United States.
Unlike Instacart, which focuses on grocery orders, people use the Instacart app to order takeout meals from restaurants.
A DoorDash driver or Dasher then delivers the meals to them at home.
DoorDash food delivery jobs are available in over 4,000 cities in the U.S. and 80 in Canada, and the requirements are that you must be:
At least 18 years or older
Have access to a reliable car, scooter, or bicycle
Have a valid driver's license, and
Pass a background check
What it pays: As per DoorDash, drivers earn a combination of base pay, promotions, and tips.

The base pay varies based on the time and distance an order takes and ranges from $2 to $10+.
Looking at the numbers on Indeed.ca, the average DoorDash delivery driver pay is $25.64 per hour.
As an independent contractor, you are responsible for maintaining your car, paying for gas, insurance, etc.
You can also read this DoorDash Driver Canada review.
2. SkipTheDishes
SkipTheDishes is a Canadian food delivery company based in Winnipeg, Manitoba.
It is available in multiple cities across nine provinces, including British Columbia, Ontario, Alberta, and Quebec.
To drive for SkipTheDishes, you need the following:
A reliable car, car insurance, and registration
Valid driver's license
Smartphone with a data plan
Thermal bags
What it pays: As per SkipTheDishes, how much you make depends on "how many deliveries you make and how far you drive for each order."
Drivers get 100% of the delivery fee and customer tip and know what their total earnings are going to be before accepting any order.
As per Indeed.ca, a SkipTheDishes courier can earn between $12 and $18 per hour.
3. UberEats
If you already drive people around for Uber, you can add food delivery to the list using Uber Eats.
Uber Eats drivers use their car, scooter, or bike to deliver food orders to customers, and the platform is available in more than 30 countries, including Canada and the U.S.
Like Instacart, there are some basic requirements to qualify as an UberEats driver, including:
You must meet the minimum driving age in your city (21 years old if you plan to drive).
Have an eligible 2-door or 4-door car
Have a full driver's license
Pass a background screening
What it pays: Indeed.ca puts the average Uber delivery driver's pay at $19.30 per hour. That said, online reviews show that many Uber drivers earn much less than that.
Related: Uber Eats vs DoorDash.
Food Delivery Driver Jobs
Instacart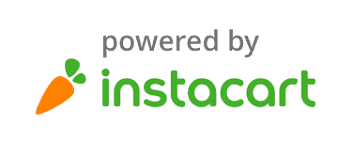 DoorDash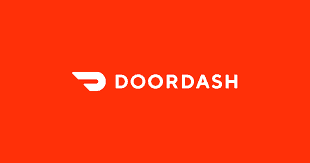 Deliver groceries with your car
Deliver food orders using a car, scooter, or bicycle
18 years or older; lift 40 lbs
If you are a resident of the U.S., you can also try these food delivery jobs like Instacart.
4. Grubhub
Grubhub is a food delivery company based in Chicago. It was acquired by Just Eat in 2020.
Grubhub is similar to Instacart, and the same goes for its driver requirements.
To become a Grubhub driver, you need to:
Have a car and valid driver's license, and auto insurance
Be at least 19 years of age
Have a smartphone
Bike deliveries are also available in some cities.
What it pays: Grubhub drivers earn based on a combination of mileage per order, tips, special offers, and compensation for time spent on the road.

According to Glassdoor, Grubhub drivers earn between $20 and $30 per hour.
5. Shipt Shopper
Shipt is one of the closest alternatives to Instacart.
The service delivers groceries and other products from retail stores like Target, Costco, and Safeway. It is only available in the United States.
The requirements to become a shopper for Shipt are that you must:
Be at least 18 years old
Have a valid U.S. driver's license and auto insurance
Have access to a reliable vehicle
Be able to lift 45 lbs
Have a smartphone (iOS 10 or newer/Android 5.1 or newer).
What it pays: As per Shipt, a Shopper earns up to $22 per hour. Payment is deposited every Friday through direct deposit.
6. Caviar
Caviar is a food delivery service operating in select U.S. states.
It was acquired by DoorDash in 2019, and its driver acquisition is completed via the DoorDash Dasher platform.
Caviar and DoorDash driver requirements are the same.
7. Amazon Flex
Amazon Flex pays independent drivers to deliver packages for Amazon and earn cash while doing so.
To become a driver, you must be at least 21 years old, have access to an eligible vehicle, and have a valid driver's license.
In Canada, Amazon delivery driver opportunities are currently available in Toronto, Vancouver, and Calgary. In the U.S., they are recruiting in Cleveland, Denver, Minneapolis, Seattle, and Washington, D.C.
What it pays: Amazon Flex drivers in Canada earn $22 to $27 CAD per hour, while the pay rate in the United States ranges between $18 and $25 USD.
Conclusion
If you are looking for a job similar to Instacart, the options listed above are great places to start.
For other ways to make money from home, check our resources:
Are you a delivery driver? Let us know about your experience in the comments.