Not many industries were hit harder by the COVID-19 pandemic than the Canadian airline industry.
With air travel resuming, many investors are looking to Canadian airline stocks as a way to invest in the global reopening.
Many Canadian airlines struggled during the lockdowns and needed to receive government bailouts to remain solvent.
Global headwinds could still prevent the airline industry from fully reopening. Rising fuel costs and continued COVID-19 restrictions in some countries are just a few roadblocks these companies face.
In this article, we cover the 5 best Canadian airline stocks to look at in Mar 2023.
What are Airline Stocks?
Airline stocks are companies that operate in either the Canadian travel or Canadian shipping and logistics industries.
The best Canadian airline companies serve both domestic and international markets. They have a high cash flow and will likely eventually re-introduce dividends at some point.
With a high demand for travel returning after two years of lockdowns, Canadian airline stocks could be in line for a massive boost in business.
Top Airline Stocks to Buy in Canada
Below are five of the top airline stocks in Canada to look out for.
Air Canada (TSE:AC)
Air Canada (TSE:AC) is a Quebec-based national airline originally established as Trans–Canada Airlines in 1937.
The company is 6.4% owned by the Canadian Federal Government and is the largest Canadian airline by fleet size and passenger volume.
It has several wholly owned subsidiaries, including Air Canada Cargo, Air Canada Express, and the discount airline Air Canada Rouge.
Air Canada is dealing with the after-effects of the pandemic. Its financials and balance sheet reflect this.
The airline currently boasts a -40% profit margin and trailing-twelve months price-to-earnings ratio (P/E) of 89.39, which shows how financially unstable it was during the pandemic.
Shares of Air Canada are down by more than 36% over the past 52 weeks and down by 24% so far in 2022.
Given the sheer volume of Air Canada's operations in the Canadian market, it should be one of the first companies to rebound when global and domestic travel fully reopen.
Transat A.T. Inc. (TSE:TRZ)
Transat A.T. or Air Transat, as it is more commonly known, is a Montreal-based travel company that operates across several continents.
The company is based around travel tours and experiences but also operates its own flights in partnership with several global airline companies.
According to its most recent earnings report, Air Transat has a fleet of 31 airplanes with plans to expand to 36 by the Summer of 2023.
It is a relatively small company with a market cap of just $125 million. The company has had trailing twelve-month revenues of $635 million and a profit margin of -74% over that same period.
ONEX Corporation (TSE:ONEX)
Established in 1984, Onex Corporation is an asset management company based out of Toronto.
Why is Onex discussed in a Canadian airline stock article? It owns Westjet, one of Canada's largest airline companies.
The company acquired Westjet in May 2019, just months before the pandemic struck. As global travel reopens, Onex should finally realize the true value of its acquisition.
It has over $50 billion in global assets under management and even pays out a dividend yield of 0.68%.
While Onex is not a pure-play Canadian airline stock, it is certainly a blue-chip company with a place in any Canadian diversified equity portfolio.
CargoJet Inc (TSE:CJT)
CargoJet is an Ontario-based cargo airline operator that was established in 2002. It emerged from the cargo services segment of Canada 3000 airline, which is now defunct.
The company has a total of 28 different cargo airplanes that fly over 71 daily routes around the world. One of its largest partnerships is now with the eCommerce giant Amazon.
It has a strong cash flow and a trailing twelve-month revenue of $831 million. Currently, the company pays a quarterly dividend of 0.85%.
While cargo and freight weren't as disrupted by the pandemic as travel, there were still some clear negative impacts. CargoJet will need to battle rising fuel costs and global supply chain restrictions in the near future.
Exchange Income Corp (TSE:EIF)
Exchange Income Corp is a Winnipeg-based, diversified aerospace and air cargo company.
It acquires smaller companies and brings them into its subsidiary umbrella to create an operational presence on a global scale. It targets companies in two niches: aerospace and aviation services and manufacturing.
The strength of EIF is its high dividend yield, an annualized yield of 5.40%, which pays out about $2.40 CAD per share.
How to Buy Canadian Airline Stocks in 2023
You can buy any of the above-mentioned Canadian airline stocks on one of Canada's leading discount brokerage platforms. Here are my favourites:
Questrade
As Canada's oldest and largest discount brokerage company, Questrade offers all the top investment types, including stocks, ETFs, mutual funds, and bonds.
Buying Canadian airline stocks on Questrade is cheaper than using a big bank brokerage. Stock purchases are as low as $0.01 per share, with a minimum purchase of $4.95.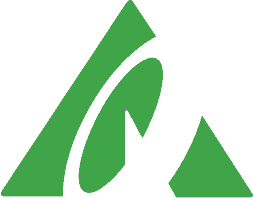 Trade stocks, ETFs, options, etc.
Low and competitive trading fees
Top platform for advanced traders
Get $50 trade credit with $1,000 funding
Wealthsimple Trade
A current favourite among younger Canadian investors due to its zero-commission trades for stocks and ETFs.
Wealthsimple Trade is majority owned by the Power Corporation of Canada and is based out of Toronto, Ontario.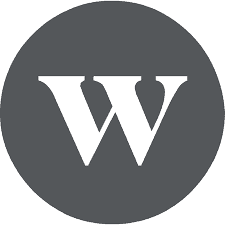 Trade stocks and ETFs for free
Best trading platform for beginners
Deposit $200+ to get a $25 cash bonus
Transfer fees waived up to $150
CIBC Investor's Edge
The cheapest investment option out of Canada's big banks, CIBC Investor's Edge is the company's recently integrated investment platform.
Investors can enjoy stock and ETF trading for $6.95 per trade, while students and investors under 25 are eligible for zero-commission trades.
Are Airline Stocks a Good Investment?
Airline stocks are cyclical in nature, which means that some quarters and years will be better than others.
Given that the current cycle is trending toward a booming reopening for the industry, airline stocks are on many investors' watchlists.
In times of economic prosperity and during high seasons for travel, Canadian airline stocks can be seen as solid investments.
With that being said, investors should always do their due diligence and research before making an investment. This article is for informational purposes and should not be used as financial advice.
Downsides of Investing in Airline Stocks
The downside of investing in any cyclical industry is that the stock prices will go through continuous periods of boom and bust.
Airline companies face multiple macroeconomic headwinds, including the price of fuel, consumer demand during a potential recession, and inflationary pressure on consumer buying power.
Recently Canadian airline stocks have not been paying a dividend to shareholders as the companies begin to recover from the pandemic.
Conclusion
Canadian airline stocks were under considerable pressure during the COVID-19 pandemic.
Now, with global travel reopening for many regions in the world, Canadian investors are looking to the airline industry as a sector that is rebounding.
With that being said, Canadian airline stocks are cyclical in nature and can easily struggle again during this difficult macroeconomic environment.
Related: