In times of market volatility and negative sentiment, the tendency is for many investors to go searching for the safest investments to weather the storm.
Canadian investors are always looking for ways to earn the highest return while making the lowest risk investments. Essentially, they try to maximize the risk-reward ratio for their benefit.
When stocks are not in a bull market (like we have now), lower-risk investments that still provide high rewards become more attractive.
So rather than just holding your money in a traditional savings account, it may be time to explore some of the safest investments in Canada.
In this article, we will cover 9 of the best safe investments with high returns in Canada. The list below includes both safe short-term investments and safe long-term investments.
Whether you are a beginner investor or an experienced one, these high return investments can help you protect your wealth in times of volatility.
What Does High Returns Mean for Safe Low-Risk Investments?
When we talk about high returns on a low-risk investment, we mean an investment that could potentially provide a higher return than just holding your money in a regular savings account.
As we all know, savings accounts pay very little in interest. In fact, many savings accounts at big banks like RBC and TD pay interest rates well below 1%, and some don't pay anything at all (think 0.01%).
Considering XIU, an ETF that tracks the S&P/TSX 60 Index, has returned an average annual return of about 7.7% since inception, there are clearly better places to invest your money than in a bank account that lags inflation by a huge margin.
Lower risk assets with 'high' returns are often suitable for short-term investing. Or they could be better options if you are risk-averse.
When we talk about some of the best long-term investments in Canada, we start to see a higher risk profile for a potentially higher reward.
Best Safe Investments With High Returns in Canada
Wondering where you can put your money for safe returns right now? Here are 9 of the safest investments in Canada right now.
High Interest Savings Account
A high interest savings account is the same idea as a normal savings account, except that it offers a higher interest rate.
Most big banks will offer a high interest version of their savings accounts, but currently, most of these interest rates sit at about 1.00% or below annually, which isn't a great rate of return.
This is why it pays to look at smaller, online-based banks that can provide a higher rate of return.
One example is the award-winning EQ Bank, a digital finance platform based in Canada. In recent years, it has won the Forbes awards for Top Bank in Canada and was also listed as one of the World's Best Banks.
This online bank provides a 3.00% interest rate on its regular savings and 3.00% for TFSA savings accounts, as well as a 3.00% interest rate on its U.S. Dollar Savings Account.
EQ Bank Savings Plus Account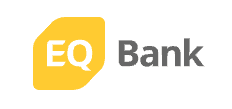 3.00%* non-promotional interest rate
Unlimited debits and bill payments
Unlimited Interac e-Transfers
No monthly account fees
For short-term savings and a high interest rate, Simplii Financial offers a competitive promo interest rate for 5 months.
Simplii High-Interest Savings Account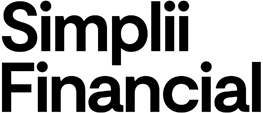 6.00%* rate for 5 months
Unlimited debits and bill payments
Unlimited Interac e-Transfers
$400 cash bonus offer with a free chequing account
Guaranteed Investment Certificates and Term Deposits
A Guaranteed Investment Certificate, or GIC as they are more commonly known, is a Canadian investment asset that offers a guaranteed rate of return over a set period of time.
A Term Deposit is similar to a GIC, and the names are often used interchangeably. A GIC is usually locked in until the maturity date unless you invest in a flexible GIC, which will reduce the rate of return.
Both GICs and term deposits are similar to the American investment asset known as a Certificate of Deposit or CD.
GIC rates vary per institution and by the type of GIC you invest in. Here are some of the best GIC rates in Canada.
Government of Canada Treasury Bills
Treasury Bills or T-Bills are some of the safest investments in Canada. These are issued by the Provincial or Federal governments to raise capital.
These are guaranteed return assets and can be held in both registered and non-registered investment accounts.
T-Bills can be purchased directly from most banks in Canada. The rate of return is dictated by the Bank of Canada's overnight interest rate.
The mechanism for calculating returns on a T-Bill can be a little confusing. You purchase them at a discount and then redeem them at their actual value after a set time period.
T-Bills can have a lower rate of return, but it is a guaranteed and safe investment for Canadians.
Money Market Funds
Money Market Funds are a type of mutual fund that invests primarily in assets with high liquidity and a short-term maturity date.
One example of this is a Promissory Note, which is a financial tool that allows investors to loan money to companies or banks with a defined interest rate and periodic payments.
Other Money Market Funds include Bankers' Acceptance. This asset offers a guaranteed yield with multiple maturities. One drawback is that it often requires a minimum investment of a large sum, typically $100,000 or more.
Finally, a Commercial Paper is similar to a Promissory Note, but it is unsecured. It pays a fixed rate of interest and is generally designated for short-term loans to businesses or banks.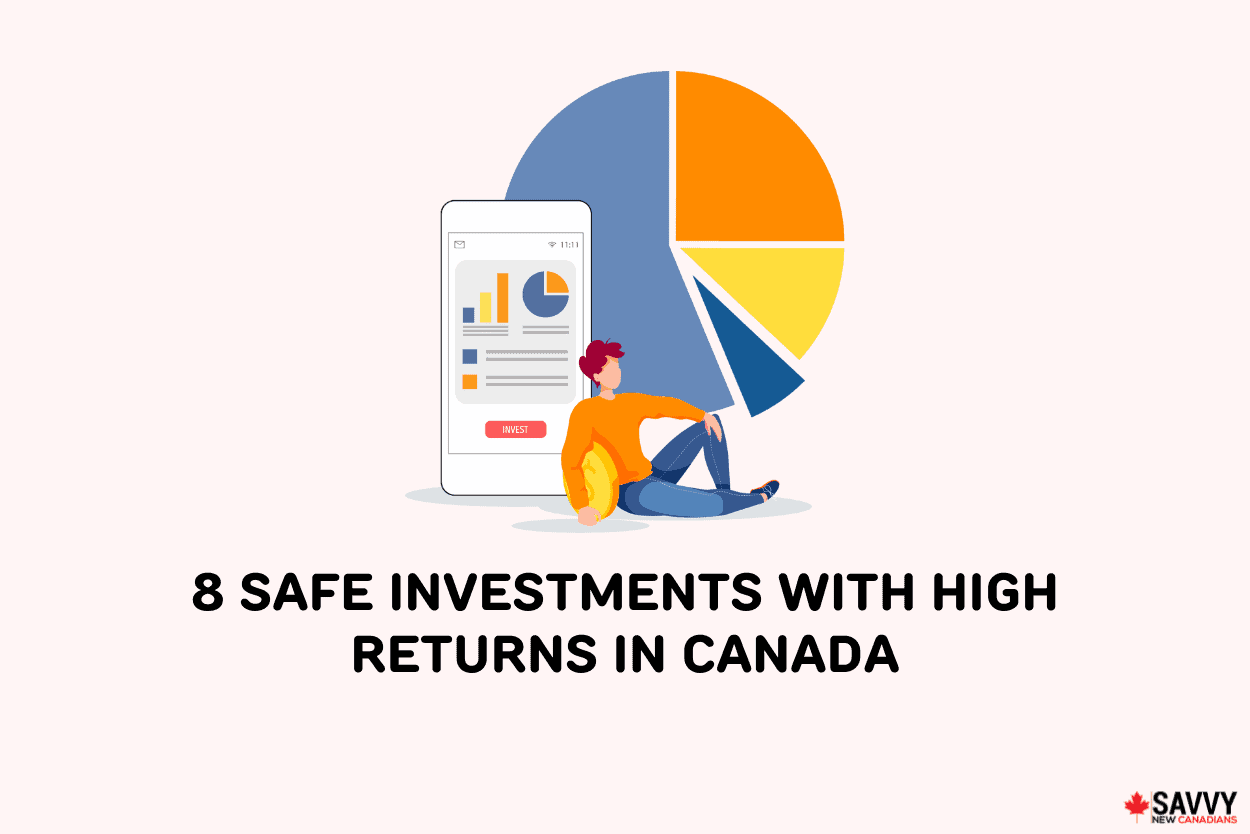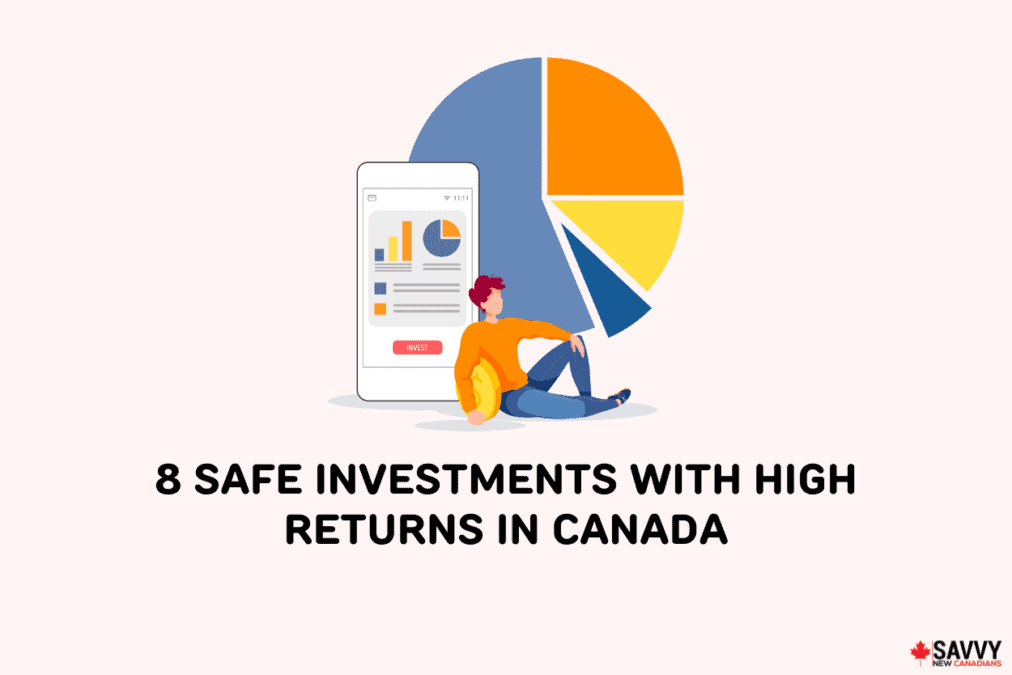 Bonds
Bonds are one of the more frequently used fixed-income assets by Canadian investors.
A bond is a financial security that involves the issuer of the bond owing the holder of the bond (lender). The issuer will pay back the principle at the time of maturity, as well as interest paid at fixed intervals over time.
There are several different bonds available to Canadian investors. Government bonds are issued by municipal, provincial, and federal governments. These are secure and safe investments, and they are available for terms of anywhere from 1-30 years.
Corporate bonds are issued by companies such as banks. It is a way of raising capital to fund the business and operations of the company.
In general, government bonds are seen as safer, but corporate bonds often have a higher yield.
If you are unsure of which bonds to buy, you can also invest in a bond ETF which will usually pay a regular monthly distribution.
NHA Mortgage-Backed Securities
Mortgage-Backed Securities or MBS are investment assets you can buy through a bank, insurance company, or credit union.
Essentially, it is a debt security that is made up of a collection of insured mortgages. Investors can invest in the MBS, and as homeowners pay back their mortgages, these investors get paid regular payments in return.
All MBS are insured, unlike the ones that caused the global financial crisis in 2008, so Canadian MBS investments are safe and secure. Your principal and interest are also guaranteed by the Canada Mortgage and Housing Corporation (CMHC).
Fixed Annuities
Fixed annuities are some of the safest long-term investments in Canada. These are issued by banks or insurance companies typically.
They provide regular, usually monthly payments over a period of several years. Annuities are popular amongst retirees to create income during retirement.
These are reliable and safe investments for seniors in Canada, and even if you pass away before they expire, your beneficiaries may be due for a payout.
Related: Annuities vs RRIFs.
Dividend-Paying Stocks
Dividend-paying stocks are one of the more popular safe investments for Canadian investors.
These are shares of publicly-traded companies on the Toronto Stock Exchange that pay a regular portion of their profits as a cash dividend to shareholders.
A majority of these stocks are blue-chip, highly profitable companies in sectors like energy, financials, and asset management.
Here are some of the top dividend paying stocks in Canada:
| | | |
| --- | --- | --- |
| Ticker Symbol | Stock Name | Annualized Dividend Yield |
| ENB | Enbridge Inc | 5.85% |
| RY | Royal Bank of Canada | 3.85% |
| TD | Toronto Dominion Bank | 3.68% |
| CM | Canadian Imperial Bank of Commerce | 4.70% |
| BNS | Bank of Nova Scotia | 4.79% |
| BMO | Bank of Montreal | 4.02% |
| BCE | BCE Inc | 5.35% |
| CNQ | Canadian Natural Resources Ltd | 3.42% |
| GWO | Great-West Life Co. | 5.80% |
| NA | National Bank of Canada | 3.78% |
Are Safe Investments Always The Right Choice?
There are better times to utilize safe assets compared to investments with a higher risk.
Typically, investors want to choose safer investments in times of market volatility and economic uncertainty.
When stocks are in a bearish market, it may be prudent to switch over to safer investments that protect your capital. This is especially the case if you are going to need the funds soon.
On the other hand, when the markets are bullish, investors often chase higher risk higher reward investments, and are less defensive in their investment decisions.
All that said, you should aim to maintain a portfolio that helps you sleep well at night. Trying to time the market often ends up causing investors to sell at the bottom and buy at the top.
If your portfolio is well-diversified and in line with your risk tolerance, investment time horizon, and income needs, you can weather most market conditions and invest in ways that maximize your returns over time.
High Return Investments in Canada
When seeking higher returns on their investments, Canadians will often turn to more aggressive assets like equities (stocks).
Stocks and ETFs can provide some of the highest compounded returns over the long term. Not only do they provide long-term capital growth, but regular dividend reinvestment can compound your gains when held for years or even decades.
Real estate can be considered a 'safe' investment, although it does come with a higher upfront cost. There are also more barriers to entry, such as competing bids from other buyers and mortgage approvals from banks.
Alternative Investments are yet another class of assets that can provide a reasonable return to investors over time. These include precious metals like gold, collectibles, and even cryptocurrencies.
With some assets like cryptocurrencies or growth stocks, investors will need to have a higher risk tolerance. Most of these high-return investments in Canada also need existing, up-front capital to invest in them.
In the end, you can manage your investment choices by determining your own risk tolerance, income needs, and time horizon. These factors should help you decide which high return investments are the best for you.
How To Invest in Canada as a Beginner
Investing money in Canada for beginners is not an easy task. With so many different investment options, it's difficult to determine which assets make for the best safe investments.
Apart from buying mutual funds from your bank, the easiest way to begin is to start a brokerage account with a bank or a discount brokerage like Questrade or Wealthsimple Trade.
Discount brokerages can offer low or even zero-commission trading fees, which can help your long-term gains.
They can also provide all or some major investing assets like stocks, ETFs, mutual funds, and bonds.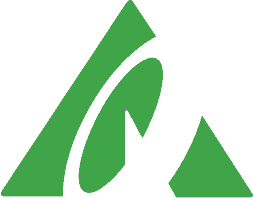 Trade stocks, ETFs, options, etc.
Low and competitive trading fees
Top platform for advanced traders
Get $50 trade credit with $1,000 funding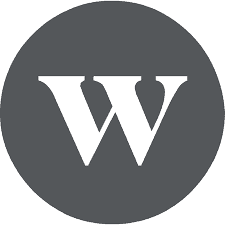 Trade stocks and ETFs for free
Great trading platform for beginners
$25 cash bonus when you deposit $200+
Transfer fees waived up to $150
As mentioned, before you begin investing in Canada, you should determine your risk-reward profile.
What is your risk tolerance? What is your long-term investment horizon? And what are your long-term investing goals?
When you are able to decide on these factors, then you can decide if you want to hold safe investments or if you want to aim for investments with a higher return.
Luckily, there are investment types that suit every type of investor. And almost all of them will pay you more than just holding your money in a traditional savings account!
Safe Investments in Canada FAQs
What is the safest investment in Canada?
The safest investment depends on your risk profile and the kind of rewards you are seeking.
The safest investments tend to be those issued by the government. Assets like Treasury Bills and Government Bonds are some of the safest investments in Canada.
Other investments like ETFs can add diversification and provide stability to your portfolio with a better rate of return than some of the safer investments we discussed.
Which investments have the highest return for long-term investing?
If we are talking about the long-term, then stocks and ETFs often pay the highest returns if you can stay invested in the market.
Another investment that has a high return is real estate. As the population grows and land becomes more scarce, real estate value tends to rise over time.
What is the best way to invest $20,000 in Canada?
This will mostly depend on how soon you need your returns on the investment. If you have a long-term horizon, buying $20,000 in dividend-paying stocks or ETFs can provide a great return.
If you need it in the next few years, then purchasing fixed-income investments like bonds, GICs, or Treasury Bills can be a great way to ensure your capital is protected while also making a small return on your investment.