Neo Financial is one of the newest financial technology companies in Canada that is launching a challenge to traditional banking as we know it.
If you are familiar with KOHO or STACK, Neo Financial is somewhat similar, although it offers a credit card instead of a prepaid card.
The Neo Financial credit card (or Neo Card) offers cash back rewards on all purchases, and it has no monthly fees.
This Neo Financial credit card review provides insights into its cash back rewards program, how it compares to alternative cash back cards, and how to get a sign-up bonus.
Neo Financial Credit Card – At a Glance
Annual fee: $0
Cash back rewards: Average of 5%+ at thousands of partners
Purchase APR: 19.99%-26.99%
Cash Advance APR: 22.99%-28.99%
Credit score requirement: Variable
Digital wallets: Apple Pay and Google Pay
Mobile app: Yes
Neo Mastercard (Neo Card) Benefits
The Neo Mastercard offers the following benefits:
Cash Back Rewards: Cardholders earn cash back when they make purchases at multiple locations, including convenience stores, online retail stores, gas stations, restaurants, and more.
With the Neo Card, you earn an average of 5%+ unlimited cashback at 7,000+ local and national Neo partner stores. The cash back earned is redeemed automatically, and you can cash out at any time.
This card also offers access to one-time bonus cash back offers of up to 15%.
No Annual Fee: There is no monthly or annual fee for the Neo Cash Back Rewards Mastercard.
$25 Promotional Bonus: For a limited time, new customers who are approved for the Neo Card get a $25 voucher (exclusive limited-time offer).
Mobile App: The Neo Financial app is available on iOS and Android phones and offers access to a versatile dashboard where you can easily manage your finances.
You can pay bills, check cash back offers, use Apple and Google Pay for fast POS transactions, and easily freeze your card if it goes missing.
Access to Savings: Neo clients can open a savings account and earn high interest on their money. Here is a list of some of the best savings accounts in Canada.
Get the Neo Card ($25 bonus).
Downsides of the Neo Credit Card
Depending on the cash back offers available at any point in time, your purchase preferences, and your location, your cash back earnings may fluctuate when you pay using the card.
The interest rate on cash advances can be up to 26.99%.
Neo Perks
You can customize your Neo Card by subscribing to several add-on Perks. Perks have a small monthly fee and provide rewards that suit your card use.
The main "Perks" are:
Neo Travel
Neo Everyday Essentials
Neo Premium Access
Neo Food & Drink
Neo Mind & Body
Neo Mobile & Personal Protection
How To Apply for the Neo Credit Card
To start, visit their website to complete the short application form.
The Neo Card is available across Canada, and you can apply if you are the age of the majority in your province and have a government-issued ID.
There are no specific credit score or income requirements to qualify, but you should be able to qualify with a 'good' credit score.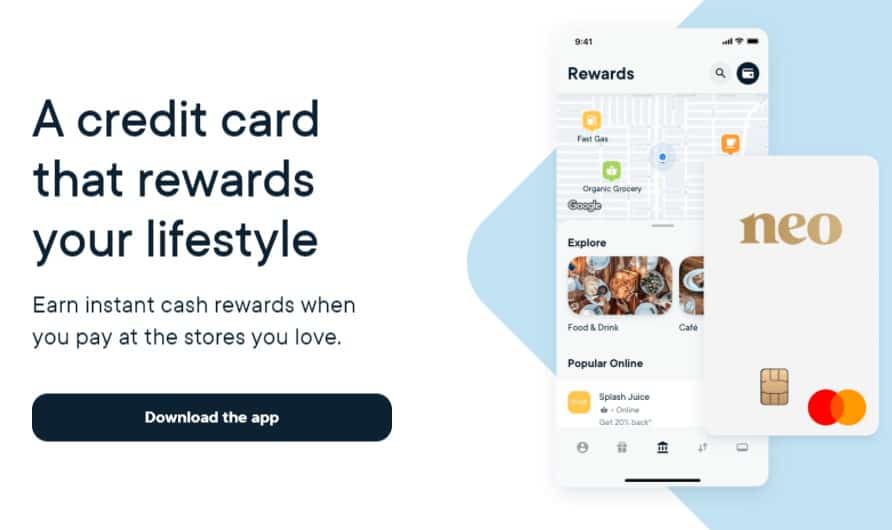 Is the Neo Card Safe and Legit?
Neo Financial is backed by ATB Financial, a financial institution in Alberta with assets of over $55.1 billion.
It keeps your savings at Concentra Bank, which is a member of the Canada Deposit Insurance Corporation (CDIC). CDIC membership means your deposits are eligible for deposit insurance up to $100,000.
Neo Mastercard users enjoy standard zero liability protection.
What is Neo Financial?
Neo Financial is a startup fintech founded by two co-founders of Skip The Dishes (Andrew Chau and Jeff Adamson) and Kris Read.
It offers Canadians an innovative cash back credit card (Neo Card) and a high-interest savings account (Neo Money).
Neo Financial has partnerships with Concentra Bank and ATB Financial. In 2022, it raised $185 million in a series C fundraising round, and the company has offices in Calgary and Winnipeg.
Neo Mastercard Alternatives (No Fee Cash Back Credit Cards)
If you are looking for the best no-fee cash back credit cards in Canada, here are some others to consider in addition to the Neo Card:
1. Tangerine Money Back Credit Card
This card offers a 2% unlimited cash back on your purchases in up to 3 categories of spending, including gas, groceries, recurring bill payments, restaurants, transportation, and more. It also offers an introductory 15% cash back bonus worth up to $150.
For all other purchases, you earn 0.50%. Learn more in our detailed overview.
Tangerine Money-Back Credit Card
Best no-fee cash back credit card
Annual fee: $0
Rewards: Earn up to 2% unlimited cash back in up to 3 spending categories and 0.50% on all other purchases.
Welcome offer: Get an extra 15% cash back on up to $1,000 in spending in the first 2 months ($150 value).
Interest rates: 19.95% for purchases, balance transfers, and cash advances.
Minimum income requirement: $12,000
Recommended credit score: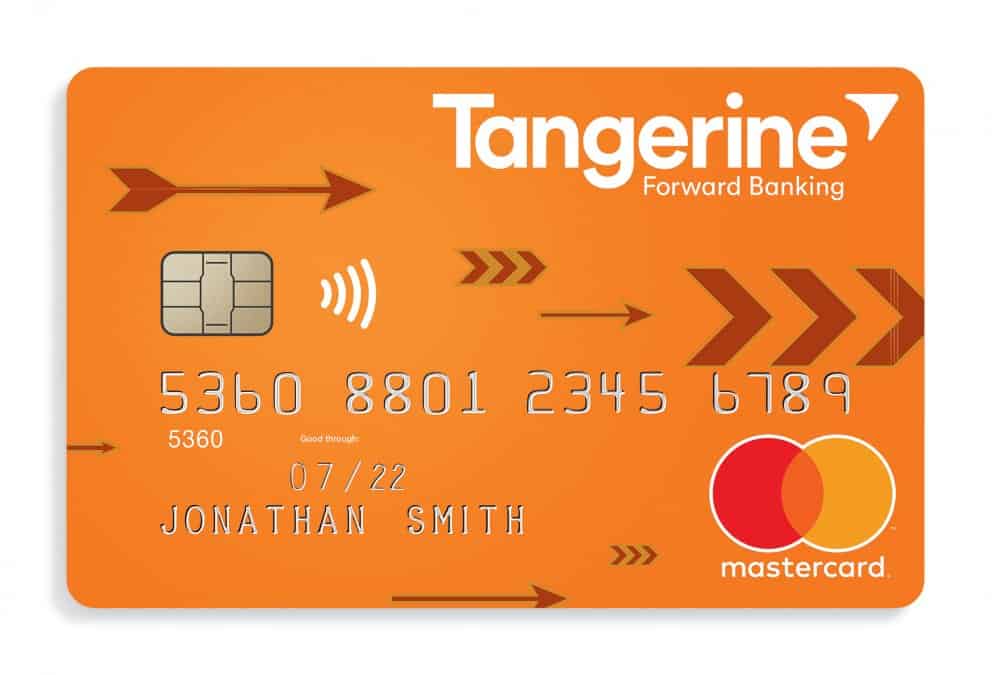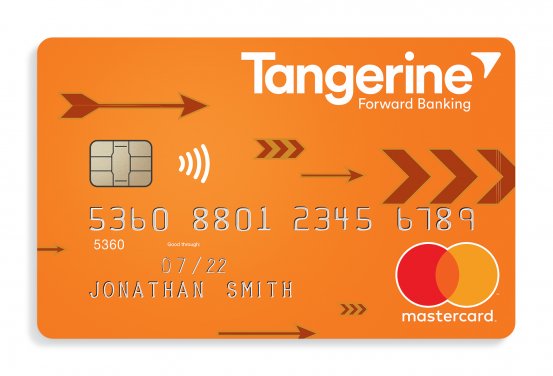 On Tangerine's website
2. SimplyCash Card from American Express
The SimplyCash Card from American Express is great for earning flat-rate cash back rewards.
You earn an unlimited 1.25% cash back on most purchases.
SimplyCash Card from American Express
Excellent credit card for students
Annual fee: $0
Rewards: Earn up to 2% cash back on eligible purchases and 1.25% unlimited cashback on other purchases.
Welcome offer: Earn up to $100 in statement credits over the first 10 months
Interest rates: 20.99% for purchases, 21.99% for cash advances.
Minimum income requirement: None
Recommended credit score: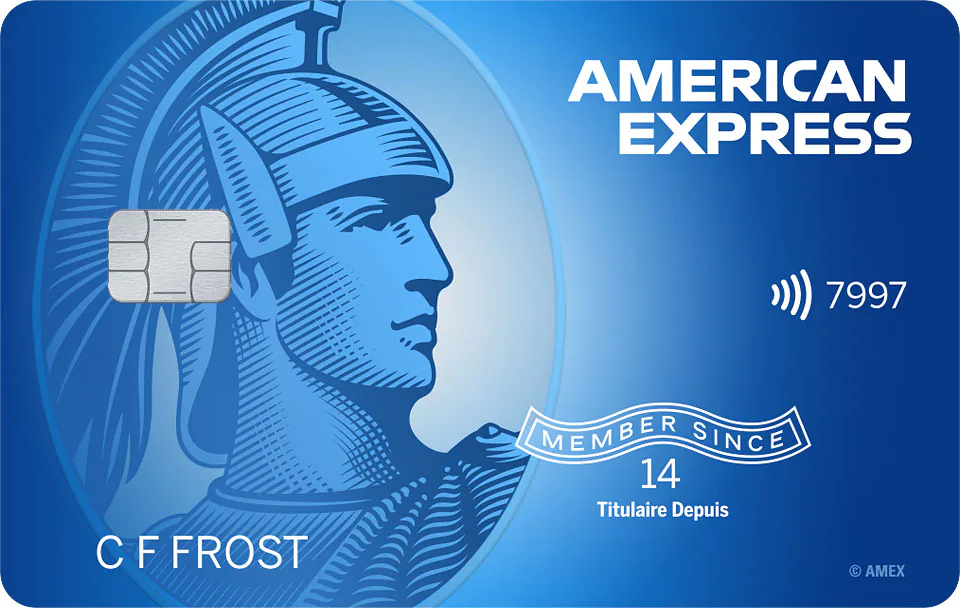 On Amex's website
Is the Neo Financial Credit Card for You?
The Neo Mastercard's 5% cash back rate is outstanding if the offers available are for items you usually buy or pay for. This plan is free, so there are no monthly fees to worry about.
Also, you will earn at least 0.50% cash back on all other purchases.
Neo Financial Credit Card Review
Cash back offer

Annual fees

Eligibility

Other perks
Summary
The Neo Financial Credit Card offers cash back rewards on eligible purchases. This Neo Card review covers what you need to know and how to get a $25 sign-up bonus.
Pros
$25 welcome bonus
no annual fees
Pays up to 5% cash back
Cons
5% cash back rate is limited to partner stores
No insurance coverage