Rising gas prices are putting a toll on many car owners' wallets, making it increasingly difficult to stay within their travel budget. Fortunately, many genius tactics can help you save money you spend on gas in Canada.
From common fuel-saving strategies like using public transportation to innovative tactics, such as planning your route ahead of time, this comprehensive list has got you covered with the best tried-and-tested ways to save money on gas.
Key Takeaways
Some of the most effective tactics to save money on gas are to fill up during the week, buy regular gas, and use cash back credit cards.
For most cars, it's not necessary to use premium gas. So, you should consider sticking to regular gas if you want to save money.
The speed zone that saves the most gas is between 50 to 80 km.
How to Save Money on Gas in Canada
1. Fill Up During the Week
Avoid filling up your tank at the last minute or the end of the week. 
If you only refuel when your tank is nearly empty, you'll have no choice but to choose the fastest station to reach rather than the ones where you can save the most money. Moreover, when it is the weekend, gas prices typically spike, so fill up during the week as much as possible. 
2. Use Cash Back Credit Cards
One of the best passive ways to save on gas purchases is to utilize cash back credit cards. These cards will let you earn back a portion of your spending every time you purchase eligible products, letting you offset your fuel expenses.
To name some of the best cash back credit cards, consider the following options:
Neo Credit: This card lets you earn an average of 5% cash back for your purchases at Neo's partnered stores and 0.5% cash back on all other eligible purchases.
Neo Credit Mastercard (Standard)
Rewards: Average of 5% cash back at 10,000+ partners and a minimum of 0.50% cash back across all purchases
Welcome offer: Get 15% cash back on your first purchases, plus a $25 welcome cash bonus.
Interest rates: 19.99% – 29.99% on purchases; 22.99% – 31.99% for cash advances.
Annual fee: $0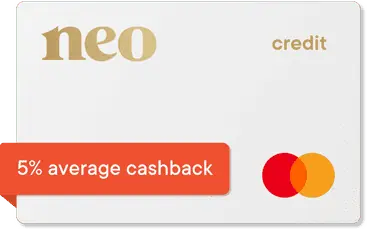 Tangerine World Mastercard: With this card, you can earn an unlimited 2% cash back rate on two spending categories of your choice and 0.50% cash back rewards on other purchases.
Tangerine World Mastercard
Rewards: Earn up to 2% unlimited cash back in up to 3 spending categories and 0.50% on all other purchases; VIP perks.
Welcome offer: Get an extra 10% cash back on up to $1,000 in spending in the first 2 months ($100 value).
Interest rates: 19.95% for purchases, balance transfers, and cash advances.
Annual fee: $0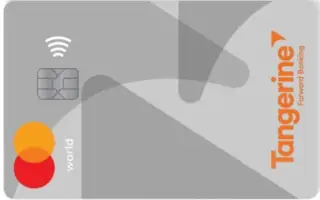 KOHO Prepaid Mastercard: This credit card has no annual fees and lets you earn up to 5% cash back on your purchases. On top of those, it lets you earn interest on your balance.
KOHO Prepaid Mastercard
Rewards: Earn 1% cash back on groceries and transportation; Up to 5% cashback at select partners; Earn interest on your balance*.
Welcome offer: Get a $20 bonus when you load and make your first purchase (use promo code CASHBACK during sign-up).
Interest rate fee: 0%
Annual fee: $0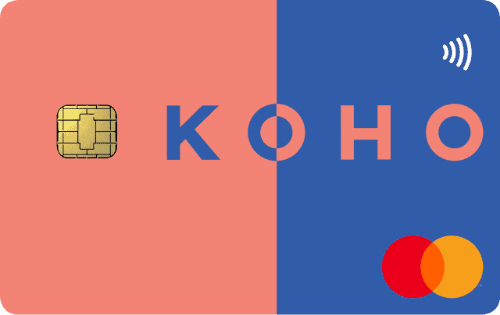 3. Buy Regular Gas
Premium gas does have a nice ring to it. But unless your car explicitly requires you to use premium fuel, you're better off opting for regular gas. Most cars can function perfectly well on cheaper, regular gas, so there's really no need to spend extra money for premium.
4. Shop Around for the Best Deals
Don't just stick to one station or gas brand. While driving, take note of the gas prices of different pump locations you come across so you can find the best deals in your area.
If you're uncomfortable with using gas price applications, which I'll talk about later, this classic method of comparing and contrasting prices is the best way to find the cheapest gas.
5. Switch to a Hybrid or Electric Vehicle
Want to know how to save on gas bills forever?
Choose an electric car if you're looking for a new ride in the market. You won't have to visit the pump ever again, letting you cut down your gas expenses to zero.
Alternatively, if you only want to reduce your gas expenses, you can opt for a hybrid car that combines gas and electricity to fuel your vehicle. Anytime you want to spend less money on gas, you can switch to charging your car at home. 
6. Drive Smoothly
Driving smoothly is another key strategy to reducing your gas expenses. Specifically, you should accelerate gently from a stop and maintain a steady speed as much as possible. These tactics have been tested and proven to reduce fuel consumption by up to 20%. 
7. Don't Warm Up Your Car for Too Long
Many of us love idling our cars for a while during colder months to make our ride cozy. However, if you want to save money, you should avoid warming up your car for more than three minutes, as doing so significantly wastes fuel.
8. Ensure Your Car is Regularly Maintained
Regular car maintenance isn't just necessary for your safety. This practice is also beneficial in making your vehicle fuel-efficient. 
If you measure your tire pressure monthly, keep your engine filters clean, and regularly change your car's oil, your car will consume less gas without sacrificing performance. 
9. Plan Your Route Ahead of Time
Planning your route ahead of time lets you prioritize the shortest path, avoid traffic, and choose roads with fewer traffic lights. All of these factors allow you to shorten your driving time, which lets you reach your destination faster and makes your car consume less gas.
10. Use Public Transport
If you want to reduce the money you spend on gas significantly, use public transportation instead of driving. More often than not, public transport is cheaper than pumping your car with gas. 
However, I still highly recommend calculating the cost differences between driving a car and using public transport for your specific schedule. In some instances, driving a car can be the more affordable option. 
11. Use Gas Price Apps
Of course, the textbook method of saving money on purchases is opting for the cheapest product. Fortunately, knowing where you can find the most affordable gas hasn't been easier, thanks to gas price apps in Canada.
There are many available gas price applications, but here are my top picks:
GasBuddy: This application gives you an up-to-date list of the cheapest gas locations in your area and within North America. GasBuddy has helped consumers save money on gas for over 20 years and has already saved users over $3.1 billion. 
CAA: The Canadian Automobile Association (CAA) also has a tool that provides the daily average of gas prices at the local, provincial and national levels. You can compare gas prices now to the previous days, weeks or months to help you decide on when or how much to purchase.
Waze: This well-known navigation application shows you the latest prices of gas stations near you. You may sort the results according to distance, price, or brand, depending on your preferences.
12. Use Gas Rewards Programs
Gas rewards programs let you earn points for eligible purchases at specific gas stations and stores. Depending on your chosen program, you may exchange your rewards for gas discounts, car wash packages and other qualifying purchases. 
Let's go over some of the best gas rewards programs you can use to save on gas near you:
Petro-Points: Fuel up on savings through the Petro-Points program. It lets you earn 10 points for every litre you pump at Petro stations, as well as for the eligible dollars you spend in Petro-Canada stores.
PC Optimum: With a PC Optimum card, you can earn at least 3 cents per litre of gas you pump at participating Esso and Mobil gas stations.
Air Miles: Earn Miles for your eligible spending at the pump, car wash, or store of participating Shell Mobility locations. You may exchange rewards for groceries, gas, travel expenditures and more!
13. Avoid idling
As much as possible, you should avoid idling your car except when you're in traffic.
After all, idling causes fuel wastage, which makes you lose gas money. If you know your vehicle will be at a stop for more than 60 seconds, turn OFF the engine instead of idling so your car doesn't waste fuel every minute.
14. Carpool
Consider carpooling or sharing rides with others to save money on gas. This strategy can be very cost-effective, with more people chipping in for gas money. Moreover, if you're carpooling with others who also own cars, you can even take turns driving, which also saves your energy.
15. Travel Light
Just like you can walk faster the less you carry, cars can also travel more efficiently the lighter they are. That said, make sure your vehicle doesn't carry unnecessary weight around before driving to save on gas money. 
16. Make The Most Of Each Trip
Making the most of each trip may not be a common gas-saving strategy, but it's definitely one of the most effective tactics you can try to save gas money.
By planning multiple errands in the same outing, you'll allow your vehicle's engine to reach its most fuel-efficient temperature. At the same time, you can skip multiple "warm up" cycles that can potentially waste gas if done inefficiently.
Which Gas is Best in Canada?
There's no such thing as the "best" gas in Canada in terms of efficiency, quality or affordability. As with most products, what one considers the "best" gas may not necessarily be the most preferred fuel option of another.
If you want to make it much more efficient to compare different gas and their prices, consider using gas price applications. Through different filters, these apps will help you find the type of gas that best suits your budget, your car, and its specifications.
How Much Will I Save on Gas With These Tips?
The amount you'll save by following these efficient tips to save on gas will vary. But, of course, the more of these tactics you follow, the more you'll likely save, and the easier it'll be to stay within your gas budget at the pump. 
I've saved up to 30% of my weekly gas budget by following most of these tactics. Depending on the strategies you prioritize, you can also reach the same level of savings, if not exceed it.
FAQs
What speed saves the most gas? 
According to Natural Resources Canada, most personal vehicles are the most fuel-efficient when travelling between 50 and 80 km. If you drive faster than this speed zone requirements, your car will use increasingly more fuel the faster it goes. 
Do I save gas by turning the car on and off? 
Yes, you'll save more gas by turning the car on and off instead of idling. As mentioned earlier, the average car wastes about 0.3L of fuel for every 10 minutes it idles. 
Will going slower save gas? 
Not necessarily. The average car's peak fuel efficiency typically occurs when driving between 50 to 80 km. So, going slower than this speed zone likely won't save you gas. 
What is the easiest way to save gas? 
One of the easiest ways to save gas is to use cash back credit cards if you don't already do so. Every time you purchase eligible products using your card, you'll earn back a portion of the amount you spent, which you can then use to pay off your gas bills.
Related: