Looking for budget-friendly dining in Toronto and wondering where to find the best affordable restaurants?
From the trendiest spots to the coziest diners, including hidden gems on Dundas West, we've compiled a list that combines fancy restaurants with mid-range options.
Best Affordable Restaurants in Toronto
Restaurant
Menu
Price Range
Address / Phone no.
Juicy Dumpling
Offers Chinese cuisine (soup dumplings, fried chicken, fish fillet, green onion pancake, rice cake, wonton, rice pudding, etc. Operates from 10 am to 10 pm (7 days).
$2.25-$8.99
280 Spadina Ave, Toronto, Ontario M5T 0A1647-352-5678
Hastings Snack Bar
A Polish diner joint that serves Polish comfort food, coffee and pastries. Service options include dine-in and takeout only. Meals served are breakfast and lunch. Operation hours are from 9 am to 4 pm (closed on Mondays and Tuesdays).
$5-$15
5 Hastings Ave, Toronto, ON M4L 2L1(647) 850-9260
Jerk King
A Caribbean restaurant that serves traditional Caribbean dishes. Operates from 11 am to 4 am the next day.
between $10 and $18
1104 Bloor Street West,Toronto, ON, Canada
The Momo House
Offers Himalayan cuisine and traditional Tibetan food at affordable prices in a warm and inviting atmosphere. Business hours are from 12 pm to 9 pm.
$2.00-$14.25
Yorkville: 1240 Bay St Unit 107, Toronto, ON M5R 3N7(416) 964-6060
Parkdale: 1422 Queen St W, Toronto, ON M6K 1L9+1 416 588-8887
Queen & Bathurst: 685 Queen St W(416) 551-6788
PG Clucks
A takeout fried chicken restaurant specializing in sandwiches and chicken. Operates from 11:30 am to 4 am, depending on location and day of the week.
between $8 and $14
610 College St. Little Italy, Toronto(416) 539-8224
1112 Queen St. West, Toronto(416) 535-1427
1. Juicy Dumpling
In the heart of Toronto's foodie culture, Juicy Dumpling provides mouthwatering Chinese cuisine at an affordable price. Its intimate ambiance makes it a go-to destination for dumpling lovers.
The majority of dishes fall within the $3–$10 price range, making it a budget-conscious choice.
Highlights include juicy pork and chive dumplings, expertly prepared with flavorful filling and tender meat. Whether seeking a light snack or a substantial meal, Juicy Dumpling satisfies.
2. Hastings Snack Bar
For authentic Canadian and Polish comfort food, look no further than Hastings Snack Bar. Its down-home diner charm transports you to a simpler era. Affordable prices range from $7 to $15, making it a budget-friendly throwback.
Indulge in their legendary Hungry Tata's Lunch Plate. It's packed with kielbasa and pierogi, stuffed with potatoes and cottage cheese, transporting your taste buds to a happier time.
3. Jerk King
Jerk King is a popular Caribbean restaurant located in downtown Toronto. The restaurant has a cozy and intimate atmosphere with dark wood accents and colourful decor. The menu features traditional Caribbean dishes, including jerk chicken, curry goat meal, and oxtail meat.
The prices are reasonable, with most dishes costing between $10 and $18. Overall, Jerk King is a great spot for anyone looking to try authentic Caribbean cuisine in the heart of the city.
4. The Momo House
The Momo House is a hidden gem for food adventurers, offering Himalayan cuisine at affordable prices. With dishes ranging from $6 to $12, it's the place to enjoy steamed momos filled with delicious flavours and served with tangy sauces.
Don't miss the steamed chicken momos, which are tender and tasty. Whether you're a fan of international food or seeking a unique dining experience, it is a must-visit spot.
5. PG Clucks
Craving the satisfying crunch of fried chicken? PG Clucks has got you covered. This fast-casual spot combines affordability with irresistible flavours, with most items priced between $8 and $14.
Their Big Cluck Chicken Sandwich is a fan favourite, offering the perfect blend of tenderness and flavour.
6. Mean Bao
Visit Mean Bao for a tasty Taiwanese culinary adventure. This trendy spot serves up bao buns that are both delicious and affordable, priced between $5 and $10.
Choose from classic options like pork belly bao or experiment with their innovative offerings. Either way, you'll have a fun and satisfying dining experience
Featured Offers
Tangerine Money Back Credit Card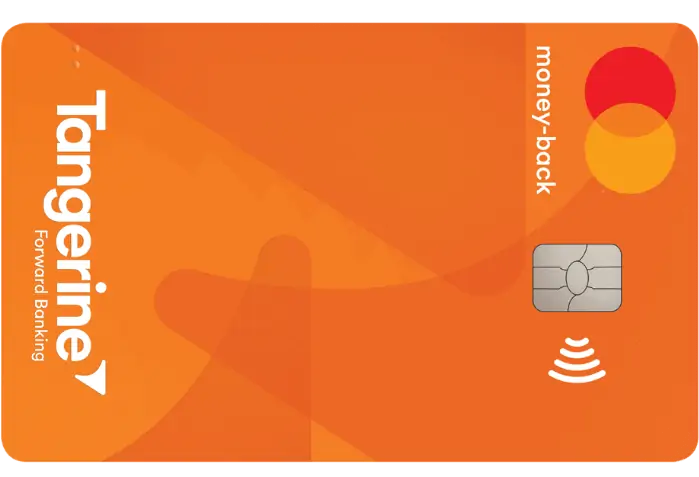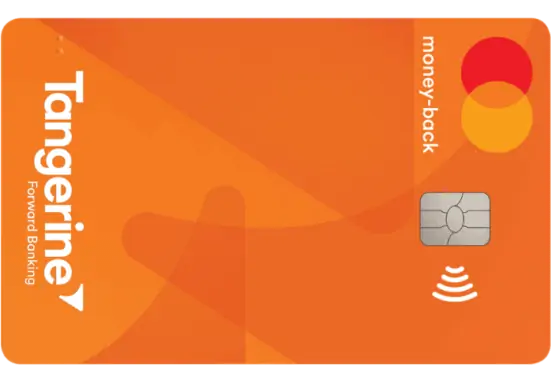 Apply Now
On Tangerine's website
Neo Financial Mastercard
Apply Now
On Neo Financial
KOHO Prepaid Mastercard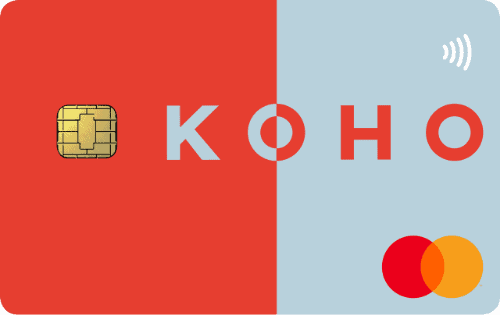 Apply Now
On KOHO's website
7. Loaded Pierogi
Looking for a taste of Eastern Europe? Look no further than Loaded Pierogi. This cozy spot serves up hearty, comforting dishes that will transport you to a different world.
With prices ranging from $4 to $16, you can indulge in signature dishes, snacks, desserts and classic favourites like potato and cheese perogies without breaking the bank. So come on in, grab a plate, and get ready for a culinary adventure.
8. Holy Chuck
Holy Chuck is a restaurant that specializes in hamburgers. They have a casual and lively atmosphere, and their offerings are moderately priced, ranging from $9 to $15.
Don't miss their popular hamburger sandwich called "The Holy Chuck," which is topped with smoked bacon, cheese, and caramelized onions, and you'll surely come back for more.
9. Basil Box
Basil Box is a restaurant that serves Southeast Asian-inspired food in a modern, fast-casual setting. Their prices are affordable, ranging from $9 to $14. You can even create your own customized bowl with a variety of ingredients inspired by the region's cuisine.
10. Rollation
Satisfy your sushi cravings with a visit to Rollation, where sushi burritos and bowls take center stage. The contemporary and fresh atmosphere sets the tone for a delightful dining experience. Prices here typically range from $6 to $17.
Be sure to try the Spicy Tuna Sushi Burrito, a fusion of Japanese and Mexican flavours that's sure to satisfy your taste buds.
11. Salad King
Salad King is a Thai restaurant in Toronto's bustling culinary scene. It's a casual place with customizable dishes starting at $8 and going up to $18.
One of their highlights is their Phud Thai, which allows you to adjust the spice level to your liking. It's a great way to try Thai flavours without emptying your wallet.
Best Affordable Restaurants in Downtown Toronto
12. Banh Mi Boys
Banh Mi Boys is a must-visit for anyone who loves Vietnamese food. Located in the heart of Toronto's Chinatown, this cozy restaurant serves up delicious banh mi (Vietnamese sandwiches) and tacos.
Their grilled chicken banh mi is a highlight, with tender chicken, crunchy pickled vegetables, and aromatic herbs all working together in perfect harmony. And at just $12 or less, it's a steal.
13. Wilbur Mexicana
Wilbur Mexicana is a popular Mexican restaurant located in the heart of the city. Known for its delicious street food, the restaurant offers a wide variety of dishes, including tacos, burritos, and quesadillas.
Named after American pharmacist Wilbur Scoville, the restaurant combines modern and rustic elements. Light fixtures resemble beakers, and scientific formulas decorate the walls, giving it a one-of-a-kind feel.
14. Rol San
When it comes to dim sum and Cantonese dishes, Rol San is a cherished destination. The traditional and bustling atmosphere adds to the authentic experience.
Prices here typically range from $5 to $10, allowing you to sample a variety of dim sum delights, including the iconic Har Gow (Shrimp Dumplings), while staying within your budget.
15. Seven Lives
Seven Lives is a restaurant serving innovative tacos in a fun, beachy atmosphere. The menu ranges from $4 to $8 and includes vegetarian and vegan options.
Try the Gobernador Taco, a seafood-topped masterpiece. Overall, Seven Lives is a great spot for trying something new and exciting.
16. The Heartbreak Chef
The Heartbreak Chef is a charming restaurant that serves gourmet chicken sandwiches in a cozy setting. The menu offers a range of options priced from $10 to $17, including the Big Ass Chicken Sandwich, a satisfying and delectable choice.
Whether you're in the mood for a classic chicken sandwich or something more adventurous, this restaurant is a great choice.
17. Kibo Sushi House
Looking for a sushi and Japanese dining experience? Consider visiting Kibo Sushi House, where you can find a modern and welcoming environment with an extensive menu featuring dishes averaging between $10 and $18.
The Rainbow Cali Roll, with its bright colours and fresh ingredients, is a must-try.
18. Warehouse
At Warehouse, diners can indulge in a delectable blend of hearty comfort food and savoury burgers, all set against the backdrop of an industrial-chic environment. Prices are reasonable, ranging from $6 to $11, making it an attractive option for individuals seeking a satisfying meal without breaking the bank.
Among the standout menu items is the mouthwatering Smokeshow Burger, featuring a tender beef patty, crisp jalapeno slices, and a generous helping of melted cheddar cheese that oozes with flavour.
19. The Dime on Queen
The Dime on Queen serves tasty pub grub and late-night eats in a lively atmosphere. Menu items include loaded nachos and other classics. It also offers a full bar with a wide selection of drinks.
Affordable prices range from $7 to $13. Perfect for fueling nighttime activities in downtown Toronto
20. Jumbo Empanadas
Journey south to Chile with a visit to Jumbo Empanadas, a cozy and welcoming spot that specializes in traditional empanadas.
Prices here are wallet-friendly, with most empanadas priced between $3 and $12. Sample their Jumbo Beef Empanada, a savoury and satisfying pastry filled with seasoned ground beef.
FAQs
How much does the average restaurant meal cost in Toronto?
The cost of a restaurant meal in Toronto varies widely based on factors such as location, type of cuisine, and quality of ingredients. Mid-range restaurants typically charge around $15 to $30 per person, while high-end establishments can exceed $50 per person.
Is Toronto expensive to eat out?
Toronto is known for its high food costs, but visitors can save by avoiding tourist spots and trying local eateries. Affordable options abound, ranging from $15 to $30 per meal, in diverse neighbourhoods.
Do you tip waiters in Toronto?
Tipping in Toronto is similar to tipping in the US. Aim for 15% or more of the total bill before tax for good service and less for poor service.
What should I eat when I go to Toronto?
Toronto is a foodie paradise with a diverse range of international cuisines, from haute cuisine to comfort food. Visitors can enjoy a variety of dining experiences, from fine dining to casual cafes, and sample popular dishes like poutine, stromboli, and egg rolls.
Related: