The acronym SUV stands for "sport utility vehicle," a car classification that combines features of passenger vehicles like minivans or station wagons with the design of off-roading vehicles.
These design elements – such as higher ground clearance, sport racks, and four-wheel drive – give SUVs a much tougher look than their traditional counterparts.
But the benefits of SUVs go much further than their attractive appearance. They offer practicality due to their larger size, providing you with room to transport luggage, shuttle kids around, or help a friend move.
They're known for safety, and their tendency toward having a four-wheel drive makes them well-suited for a place like Canada with inclement weather.
In this guide, we'll cover the most reliable SUVs available in Canada, what they're best for, and some pros and cons of each model. By the time you're done reading, you'll be well-equipped to make your next SUV purchase with confidence.
Most Reliable and Popular SUVs in Canada
While SUVs were once thought of as gas-guzzling monstrosities, times have changed. SUVs are now being made with promising levels of fuel efficiency, and they offer a whole host of benefits for families and single individuals alike.
1. Kia Seltos
The 2023 Kia Seltos is an attractive compact SUV that can get up to 7.8 litres per 100 kilometres on the highway. Its base model is priced at $23,695. The Seltos offers best-in-class safety features like an all-wheel drive that can handle virtually any driving conditions and many collision avoidance technologies, including blind spot warnings.
2. Mazda CX-30
Mazda's CX-30 is a sleek, attractive SUV that gets up to 7.7 L/100 km on the highway. It has plenty of cargo space, and the backseats can fold all the way down to extend that space even further. The base model is priced at $27,050, making it a slightly more expensive option than similar compact SUVs.
3. GMC Yukon
The Yukon is known for being a full-size SUV with horsepower to match. It offers up to 420 horsepower, so you'll feel the power behind your drive. With a foldable back row of seats, the Yukon can seat up to nine people, offering impressive towing power.
It's an expensive option, however, with the most basic model starting at $68,997. It gets only 8.7 L/100 km on the highway.
4. Chevrolet Suburban
Starting at $70,097, the Suburban is a large, three-row SUV with impressive cargo volume. Its estimated fuel consumption rating is 11.8 L/100 km on the highway.
While it offers first-class comfort and style, the Suburban can easily be converted into what's essentially a covered truck bed with the seats down. It boasts best-in-class storage space and safety features.
5. Hyundai Kona
With a newly redesigned exterior, Hyundai's most recent Kona model boasts a compact size and best-in-class maneuverability with many brand-new safety features.
It also offers strong fuel economy at 6.6 L/100 km on the highway, making it among the most eco-friendly of Canada's compact SUVs. The base model starts at $24,756.
Related: Best Car Loans in Canada.
6. Subaru Crosstrek
The compact Crosstrek features an athletic exterior design with plenty of ground clearance for more adventurous drives – but this compact SUV does just as well in the city as it does in the wilderness.
It has renowned safety features, and it's known for its longevity. The base model starts at $24,995, and it gets 7.12 L/100 km on the highway.
7. Toyota RAV4
With the option for a hybrid model, Toyota's popular RAV4 is a sporty, versatile medium-sized SUV. It gets impressive fuel efficiency at 6.9 L100 km on the highway.
Its price point, starting at $35,874, falls between that of compact SUVs like the Crosstrek and large SUVs like the Yukon. Its cargo capacity also falls in between that of those models.
8. Volvo XC40 Recharge
Volvo's electric compact SUV has modern design details and offers an eco-friendly model that has disrupted the whole industry. It can charge to 80% in just 27 minutes, and it can travel up to 359 km with a full charge.
With zero tailpipe emissions, you can enjoy contemporary comfort and a sleek body while still practicing a responsible, sustainable lifestyle. The standard "core" trim level starts at $59,950.
9. BMW X3
The German carmaker's luxury SUV starts at $55,200. Its two TwinPower Turbo engines offer maximum driving power and a sporty feel. Plus, the vehicle has a smart all-wheel drive system that enhances safety regardless of driving conditions.
The car comes with many digital services and safety assistance systems too. It gets 8.1 L/100 km on the highway.
10. Jeep Wrangler
The latest Wrangler is a tough, reliable vehicle with proven off-road capabilities. The base model starts at $43,290 and comes with all-season tires and a suite of safety features that ensure the car can handle any driving conditions.
It has a six-speed manual transmission. But the Wrangler does not get great fuel efficiency, clocking in at 9.4 L/100 km on the highway.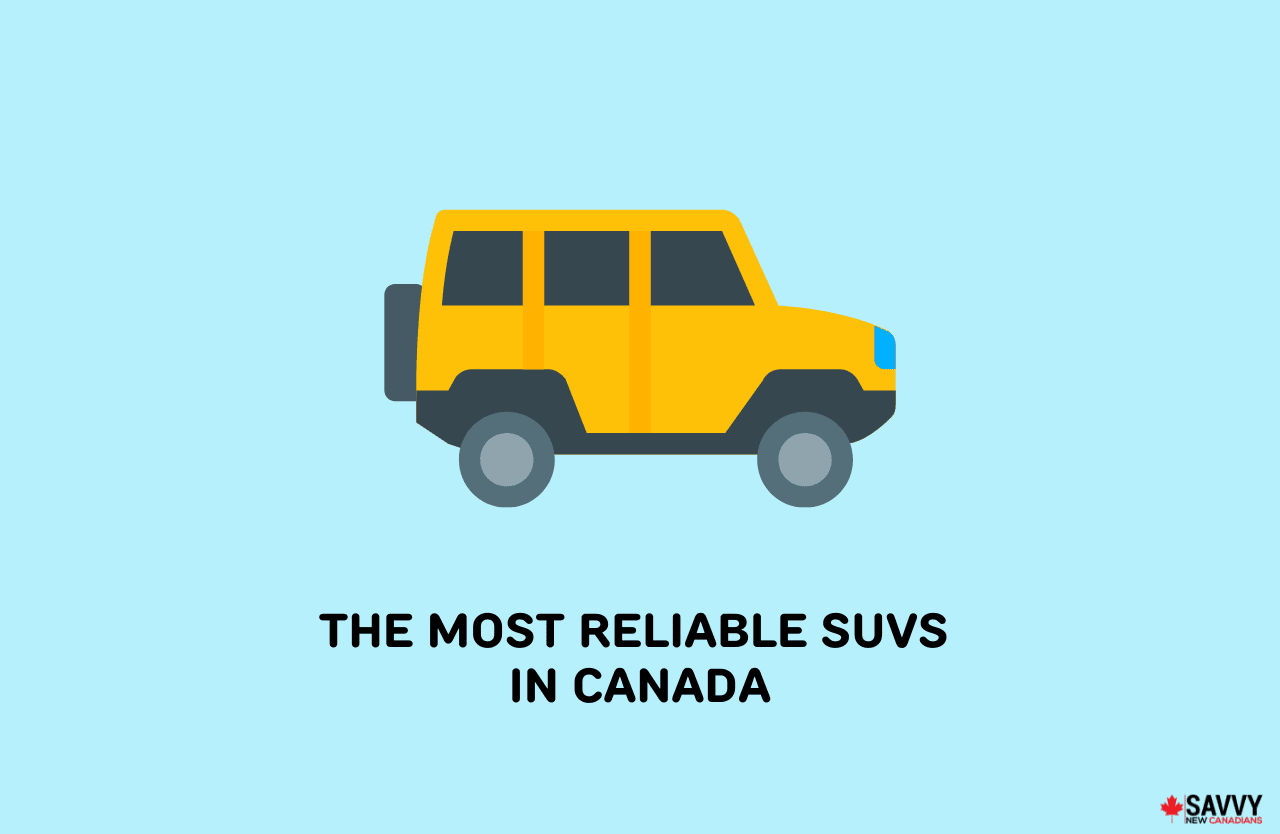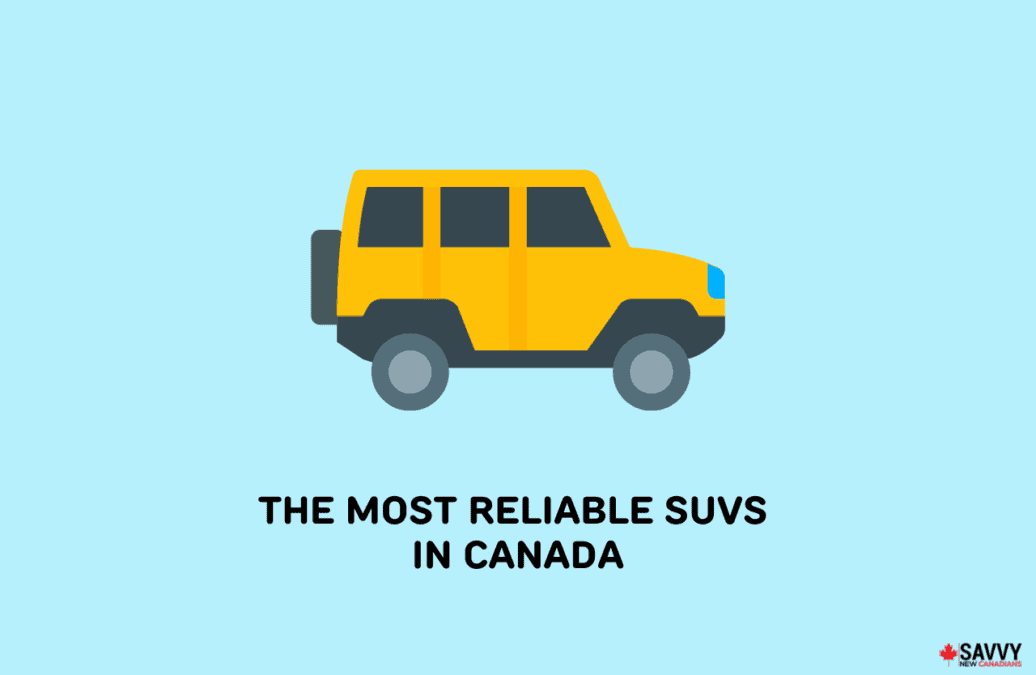 Best Used SUVs Under $40,000
These new SUVs might start (in their base models) at a price that's within your budget, but once you begin adding the options and customizations you want, those prices can rise quickly.
Purchasing a used SUV can allow you to get more features for a lower price, plus your car will depreciate more slowly. You'll also be faced with lower costs for insurance. These five models are some of the most popular used SUVs in Canada.
11. 2016 Chevrolet Equinox
A used 2016 model of the Chevrolet Equinox will cost you between $15,000 and $20,000, depending on the car's mileage and condition. This compact SUV seats five people, and it offers a fuel economy of 7.3 L/100 km on the highway.
Some models have front-wheel drive while others have all-wheel drive, so ensure you're checking that feature before you purchase if you intend to drive your car in the snow come winter.
12. 2016 – 2017 Subaru Forester
Like all used cars, the price of a Subaru Forester from 2016 or 2017 will depend on its condition and previous use. The vehicle will generally run you between $20,000 and $25,000.
The Forester seats five people and offers a fuel economy of 7.5 L/100 km on the highway. All of the models have all-wheel drive and light towing capabilities.
13. 2017 – 2018 Toyota RAV4
If you want to buy a used Toyota in Canada, the RAV4 is one of your best options. With a wide price range starting around $25,000 depending on the car's condition, the RAV4 is in high demand due to its durability.
It's a compact, five-seater SUV that's known to last and offers a competitive highway fuel efficiency of 6.9 L/100 km.
14. 2014 – 2015 Mercedes GLK
Looking to get a luxury vehicle at a discount price? Look no further than used Mercedes GLK models from 2014 or 2015. They'll usually set you back just about $20,000, and they get 11.1 L/100 km on the highway.
The GLK is an all-wheel drive and seats five people. Some models can take diesel fuel, so check on that if diesel is a criterion you're looking for.
15. 2014 – 2015 Honda Pilot
You might be able to find a 2014 or 2015 Honda Pilot for as low as $13,000, but most are priced closer to $25,000. That's because this car is known to last. With a foldable third row of seats, the Pilot can seat up to 8 people. It gets 9.4 L/100 km on the highway.
Related: Bad Credit Car Loan Options.
What Are the Least Reliable SUVs in Canada?
Among three-row SUVs, the Kia Sorento and the Nissan Pathfinder tied for last place in a survey of SUV owners that asked the owners to assess reliability. The Sorento, in particular, struggled with major transmission problems and engine cooling issues. In terms of luxury SUVs, the Lincoln Aviator was deemed the least reliable.
Most unreliable SUVs in Canada were rated as such due to major problems with large mechanical systems that were costly to replace. Out of all the SUVs on our list, the Subaru Crosstrek scored the highest among compact SUVs for reliability.
Users found that it was priced fairly and did not struggle with any stand-out issues.
How to Choose an SUV
Choosing the right SUV depends on what features and factors you prioritize.
For example, larger SUVs like the GMC Yukon or Chevrolet Suburban offer the most cargo space in this class of vehicles, so if you know you'll need lots of storage room to haul things in your vehicle, you may want to opt for one of those cars.
While compact SUVs like the Subaru Crosstrek, Kia Seltos, or Mazda CX-30 offer better fuel efficiency, they also have fewer seats. When you need to seat eight or nine people in your car, you'll want a larger vehicle.
However, their eco-friendly nature may be an important benefit for some drivers. If that's you, then you may also want to consider an electric SUV like the Volvo XC40 Recharge.
Pros and Cons of Owning an SUV
SUVs offer many benefits that make them an appealing choice for many drivers. But when you're considering purchasing one, it's important to examine both the pros and cons.
Pros:
Space and versatility
Additional seating room in large, three-row SUVs
Cargo space
Towing capabilities
Off-roading capabilities and smooth driving no matter the weather
Elevated view of your surroundings
Cons:
Worse gas mileage
More difficult to handle
Challenging to park in cities
Higher maintenance and insurance costs
More costly upfront
Should You Get an SUV in 2023?
Whether or not you should get an SUV depends on you and your family's unique set of priorities. It's worth considering your budget (including that for maintenance and insurance, which will likely be higher than they would if you drove a standard car) as well as your focus on sustainability and your need for space.
If you constantly wish you had a bit more room, some towing capabilities, or additional space for the kids in the back, an SUV may be the right choice for you. If you do purchase an SUV, you'll find yourself with an all-terrain vehicle that handles well through every type of weather and season in Canada.
Related: Learn about the incentives for electric vehicles in Canada.
FAQs
What is the #1 SUV in Canada?
The Mazda CX-30 is often considered Canada's number one SUV due to its relatively low price tag (it starts at $27,050) and its comprehensive suite of safety features. It's become increasingly popular in recent years.
What is the most reliable vehicle in Canada?
The Subaru Crosstrek came in the first place as the most reliable vehicle in Canada. Data for the survey in which it was placed first came from a large sampling of SUV drivers. The Crosstrek did not suffer from any chronic maintenance issues and offered good value.
What brand of SUV lasts the longest?
Toyotas are known to last the longest of any brand of SUVs. The Japanese automaker produced three out of five of the longest-lasting SUV models: the Land Cruiser, the Sequoia, and the 4Runner.
Which car is worth buying in Canada?
Canada's 2022 Car of the Year was the Honda Civic. Other four-door sedans like the Toyota Camry were also very popular and offered good basic features on a budget. In terms of SUVs, compact ones like the Kia Seltos and the Mazda CX-30 generally offer solid value.
Related: