A starter home is a house purchased by a first-time home buyer in the hope that after living in it for a few years, they can upgrade and move on to a bigger and more expensive permanent home.
This route has historically been how most first-time buyers get their feet into the property market.
A homeownership study conducted by Genworth Canada in 2015 showed that 50% of typical first-time home buyers regard their first home as a starter home from which they planned to move within the decade.
Starter homes are, by nature, smaller houses such as small semi-detached or fully detached houses, townhouses, and condos.
A forever or permanent home, loosely defined, is one you potentially see yourself living in for 10, 20, 30 years, or even for life.
It does not necessarily refer to the so-called "dream home." However, it is a house that has the characteristics and capacity to meet your needs for many years to come.
Reasons why starter homes are popular include:
1. Affordability: A smaller house usually means a smaller mortgage and lower down-payment requirements. This is easier for you to qualify for if you earn an average income.
For folks who would instead buy a bigger permanent house starting out, soaring house prices, for example, in the hot markets of Toronto and Vancouver, are forcing them to reconsider and downgrade their expectations.
2. Lower home expenses: A smaller home translates into lower ongoing costs, including property taxes, home insurance, utilities, renovation costs, etc. This is advantageous to first-time homebuyers who do not want to become swamped by high recurring expenses every month.
3. Easier to resell: There is a more robust demand for sales of homes in the $300k to $500k range, which is where most starter homes fall. This means it may be easier to sell these houses should there be a need to sell them quickly.
4. Uncertainty: When people are uncertain as to how long they will live in a certain area due to maybe their job status or if they work in an unstable industry, they may want to hedge their bets by buying a smaller starter home.
5. Future rental plans: Some first-time home buyers plan to live in their starter home for a few years while they save up for a bigger permanent home and hope to convert the starter home into an investment by renting it out.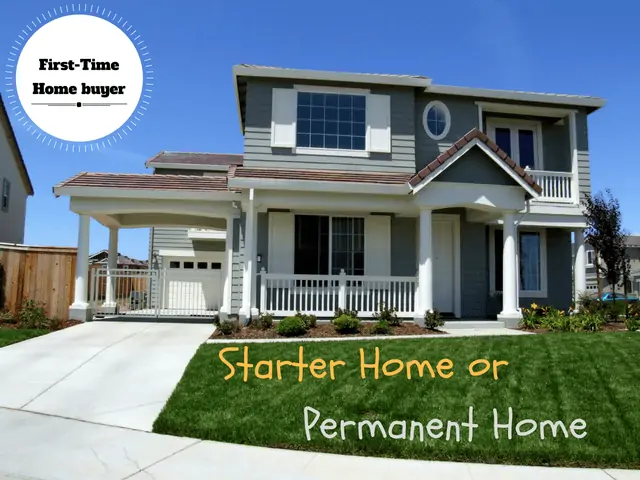 6. Speculation: Sometimes, when people buy starter homes, they engage in it purely for speculation purposes, hoping that prices will rise in the short to medium term and they can flip it and make some money.
When buying a starter home may not be a good choice
1. If you are planning to sell the house in 5 years or less
2. If you have an expanding family and will need to upgrade in 5 years or less
3. If you are buying a starter home because of your uncertainty as to how long you will be living in an area, for example, in a contract job or unstable job industry.
4. If you can afford a permanent home now and there are no other restricting factors
5. If what you can afford is in the price range for a 'fixer-upper,' which would require lots of renovation work, and you are not a DIY proponent. Home renovation costs can add up… think about a leaking basement.
How About Renting vs. Buying a Starter Home?
"To be, or not to be, that is the question."
While the above quote is from Prince Hamlet, right out of the play Hamlet by William Shakespeare, a similar age-old question confronts Canadians of all ages and stripes when it comes to buying a house: "To rent or to buy?"
The answer to this question is not an easy one. In fact, I don't believe there is any straight-cut solution to the problem that this question presents.
Okay, let us break it down.
Benefits of Renting
1. Lower Monthly Costs: Monthly costs of renting are usually lower than the combination of a monthly mortgage, property taxes, utilities, insurance, and home maintenance costs associated with homeownership.
Additionally, while a renter can easily budget for fixed monthly/annual housing costs, the same cannot be said for the homeowner – unexpected expenses can appear anytime.
2. Flexibility: A renter can change their house/apartment once their lease is over (or even before at a small cost). It can be as easy as packing your bags and moving out.
This flexibility comes in handy if you have to change jobs, or you do not like the neighbourhood, your landlord, or for any other reason.
3. Little or no Responsibility: The renter has little or no responsibility for maintaining the property and doing repair work If the toilet or air conditioner breaks, a call to the landlord or caretaker usually solves the problem.
4. Savings and Investment: Extra savings from not paying property taxes, home insurance, mortgage interest, down payment, etc., can be invested and put to work earning returns from day one.
5. Income Potential: Even though you do not own a house or apartment, you can still earn some income by renting out a room or subletting.
Benefits of Buying a Home
1. Pride of Ownership: You own your own home. Yay! You are no longer "giving away money to the landlord." You can do whatever you want with your house (paint, decorate, renovate, keep pets).
It is yours! Homeownership can foster a sense of belonging and community and helps you to put down roots.
2. Return Potential: Historically, house prices rise over time, and if you live in your house long enough (> 5 to 7 years), you could "expect" that the price of the house will appreciate, and depending on when you sell, you may earn a significant return on your investment.
However, note that you can also incur significant losses if you have to sell in less than 5 years, if the housing market crashes, or if the economy is generally depressed.
3. Build Equity: As you pay off your mortgage, you will build equity in your home. This equity can be borrowed later to put into other investments.
4. Rental Income Potential: You can decide to rent out your basement or a room in your house to earn additional income and to offset part of your mortgage. Other avenues for short-term renting include Airbnb or VRBO.
5. Forced Savings/Investing: Buying a home may force you to invest in the long run. A renter may decide to spend the extra cash on hand on unnecessary luxuries, while the obligation of paying down a mortgage may constrain the homeowner.
I will not bother going into the cons of renting vs buying as I consider the pros for one to be the cons for the other.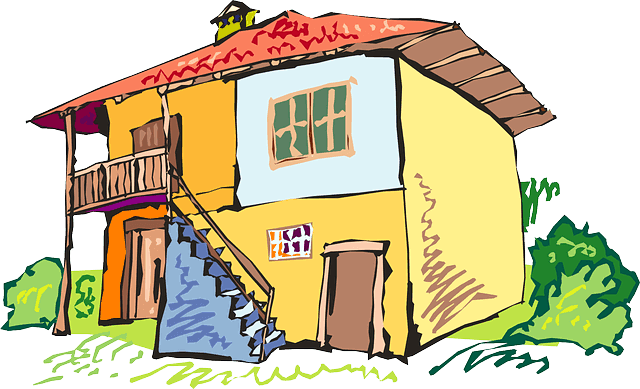 Final Thoughts
All the above scenarios may cost you financially.
According to Forbes and several other reliable computations, depending on where you live, it may take 5 to 7 years or more to break even on a home and cover the costs of buying, selling, and owning it.
These include closing costs, real estate agent commissions, property taxes, lawyer fees, renovation costs, moving costs, etc.
It is worth noting that the first few years of mortgage payments are structured so that you are paying a lot more in interest payments and a lot less in principal.
So, it may surprise you that you have little or no equity in the home if you sell after just a few years.
In the debate of starter home vs. permanent home, sometimes, renting is the right answer. Depending on your circumstances, renting while saving up for a permanent home may be the smart thing to do.
We chose to go the route of the permanent home for our first home purchase. We rented for several years, moving and changing apartments several times.
When it was time to go house hunting, my wife and I decided that buying a bigger house was the better option for our growing family. Barring unforeseen circumstances, we hope to live in our home for many, many years to come.
Related Posts: