Think your typical homeowner's insurance covers everything?
Think again, because the answer is – "Nope, it doesn't."
Often, new homeowners are sick and tired of all the expenses they've had to endure – down payment, land transfer fee, property tax, property appraisal, surveys, home inspection, and the other many closing costs that can easily amount to as much as 4% of the house purchase price.
By the time it's all said and done, they just want the expenses to stop! So, they opt for a stripped-down, bare-bones, basic home insurance policy that doesn't offer as much protection as needed.
Sometimes, however, the reverse is the case. A new homeowner reflects on how much it costs to buy their home and in a bid to protect their biggest investment, they go all-out to obtain the most comprehensive all-encompassing home insurance possible.
Neither approach is optimal.
Insurance is about the probabilities of a bad or catastrophic event occurring and the consequences if/when they do occur.
Home insurance policies are packaged differently by different insurance companies. As a homeowner, you want balance: cost of something bad happening and you paying for the repairs or making a claim vs. the cost of the insurance and the insurer raising your premium after making a claim.
To get the most value for your money,
Consider the peculiarities of the area you live in e.g. is it a flood zone?
Take a close look at your belongings, their worth and the real cost of replacement
Inform your insurer if you make upgrades, buy new toys, jewellery, start a home-based business, etc. and confirm how they are affected by your current policy.
Consider what keeps your mind at peace?
In general, you want to go through your homeowner's insurance policy to see what's covered and what's not. Update your insurance if there are gaps. You can add "riders" or "endorsement" to a basic or standard policy to cover specific items or events.
Here are 10 things that are generally not covered under a standard homeowner's insurance policy:
Flooding and Sewer Backup
You need to purchase additional coverage if you want to be protected when flooding occurs or the sewer backups and destroys your basement. The amount of coverage you go for will depend on what you stand to lose – for example, is your basement expensively renovated?
Depending on where you live, you may be unable to find coverage for overland flooding. This is usually the case if flooding occurs very rarely in your area, resulting in not enough people at risk (or seeking coverage) to enable the underwriter's price the risk appropriately.
A basement backflow valve may be able to prevent sewage from ruining your basement. Also, having an operational sump pump (with backup battery) can also go a long way to prevent or limit the damage caused by flooding.
Water Damage
Unlike flooding and sewer backup, this refers to damage caused by 'clean' water such as due to indoor pipes bursting, a broken water main, malfunctioning appliances (dishwasher, clothes washer, etc.).
Accidental water damage is generally covered by a standard homeowner's insurance policy. However, if the damage is a result of wear and tear, an obvious lack of maintenance, or oversight (such as pipes freezing up while the owners are away for vacation), your insurer may deny your claim.
If you'll be away from your house for more than 4 days, the general requirement is that you have a competent person checking your home on a daily basis.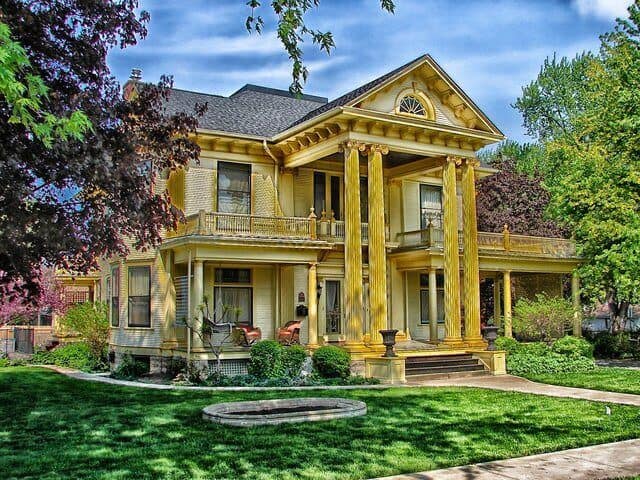 Home-Based Business
A standard home insurance policy will not fully cover your home-based business. If a business client becomes injured while on your premises or business equipment becomes damaged, your claim may be denied.
If you run a business out of your home, let your insurer know.
Earthquake
Damage resulting from earthquakes, sinkholes, mudflows, or landslides is typically not covered. Coverage has to be purchased separately.
Pest Damage
Damage to your property from termites, squirrels, mice, insects, birds, raccoons, etc. is not covered.
These come down to a lack of maintenance and you're generally on your own if they occur. Hire a pest control company if you notice vermin build-up around your premises.
Jewellery and Rare Collectibles
Jewellery may be covered up to a certain amount (typically $6,000 or less). If you have expensive jewellery, furs, fine art, and rare collectibles, you will want to purchase an add-on to your current homeowner's insurance policy.
Acts of War and Terrorism
Some things are deemed "uninsurable" by insurance companies – war or terrorist acts belong in this category.
Recreational Vehicles
If you have a boat, ATV, trailer, etc. that's parked at home when not in use, check with your insurer to ensure you are covered. Additional coverage may be required.
Foundation Cracks
If cracks show up in your home's foundation and result in water seepage, flooding, or mould, your claim is likely to be denied. The damage, in this case, is classified as wear and tear or lack of adequate maintenance.
Identity Theft
If you think your standard homeowner's insurance would have you covered if you suffered identity theft (like occurred with the recent Equifax hack), you're wrong. If you want protection from identity theft or fraud, you'll need to purchase additional insurance.
Buying a house soon and looking for the lowest mortgage rate possible? check out the best mortgage rates!
Related Posts: