A credit score is a three-digit number that ranges from 300 to 900 points. The higher your credit score, the better it is.
Credit scores are very important in Canada. Unless you have the cash resources to pay for all your needs such as when purchasing a car or a home, you will need to depend on the strength of your credit profile to apply for a credit product at some point in your life.
There are many details that go into calculating your credit score. Read this guide to understand what a good credit score is in Canada, how credit scores and credit reports work hand-in-hand, how to go about obtaining your free credit score and report, and how to improve your credit score.
What is a Good Credit Score in Canada?
The two major credit bureaus in Canada, Equifax and Transunion, calculate your credit score using proprietary formulas. While the score you obtain from either credit bureau may vary, generally, they are as follows.
Excellent credit (800-900): You qualify for the best rates available and should not have difficulties getting a loan.
Very good credit (720-799): Access to very good rates is easy. There is some room to improve your credit score to the excellent range.
Good credit (650-719): Lenders may not offer their best rates, but you can still obtain financing.
Poor credit (600-649): Some lenders will approve you for loans at a higher interest rate. Generally, obtaining credit will be challenging.
Bad credit (300-599): Lenders consider you to be very high risk and there will be difficulties accessing credit products. Some lenders offer secured loans and you will pay interest rates that are prohibitively high.
So, what's a good credit score in Canada? If your credit score falls in the 650-719 range, it is considered "good."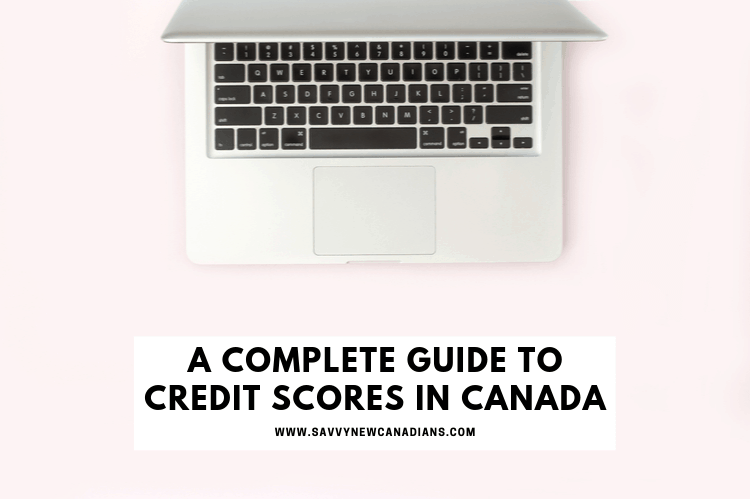 How To Check Your Credit Score in Canada
Canadians used to pay around $20 a pop to access their credit scores. Gone are those days.
Several fintech companies in the country now provide access to free credit scores on a weekly to monthly basis. This has made credit monitoring easier than ever.
How can I check my Equifax credit score for free?
1. Borrowell Credit Score
Borrowell was the first Canadian company to offer free credit scores and reports through Equifax. They currently serve more than 1 million members.
When you sign up for this service, you receive a weekly update of your credit score and report.
How does Borrowell make money? By promoting financial products such as loans and credit cards to their users. You are not obliged to apply for these products, however, if you do, the lender or credit card issuer pays them a referral fee.
Is Borrowell Safe? As per their website, they do not "disclose, trade, rent, sell or otherwise transfer your personal information without your consent." They use bank-level 256-bit encryption to secure your data.
Read my complete Borrowell review here.
2. Mogo Credit Score
Mogo is a Canadian fintech that offers free Equifax credit scores among other products. They do not provide credit reports.
You can read my Mogo review here.
How do I check my Transunion credit score for free?
3. Credit Karma Credit Score
Credit Karma offers free Transunion credit scores and reports in Canada and the United States.
When you sign up with them, you receive weekly updates.
How does CreditKarma make money? Similar to Borrowell and Mogo, they promote other credit products and if you make a purchase, they earn a commission.
Is CreditKarma safe? As per their website, they "will not sell or rent your personal information to third parties for any purpose." Credit Karma uses 128-bit encryption to protect your account.
The Transunion and Equifax credit scores you receive from these free sources may differ a bit from what your lender or bank receives.
Various models are in use and your scores may vary. The free credit score gives you a good idea of where you stand.
Also, if you are wondering about whether checking your free credit score causes it to drop, the answer is "No."
What is the Average Credit Score in Canada?
Where do you rank when the average credit score in Canada is considered?
As per Borrowell, the average credit score in Canada is 749 which means that a majority of Canadians have a very good credit score.
Credit scores vary by cities and provinces in Canada. A Borrowell study conducted in 2018 showed that Borrowell members in Vancouver had the highest credit scores while those in Whitehorse had the least.
Age also appears to have an impact on average credit scores. Younger individuals tend to have lower credit scores while seniors (60+) generally do much better.
How To Get Your Free Credit Report in Canada
As mentioned already, you can get your free credit report from both Borrowell and Credit Karma. If you would rather get them directly from the credit bureaus, that's also possible.
In Canada, the credit bureaus are obligated to provide you with one free credit report per year when requested.
Here's how to obtain your annual free credit report.
Equifax Free Credit Report
Download and complete the application form on their website and mail it to National Consumer Relations, P.O.Box 190, Station Jean-Talon, Montreal, Quebec H1S 2Z2 or send it via fax to 514-355-8502.
You can also call them to request a credit report at 1-800-465-7166.
Transunion Free Credit Report
Also referred to as a "Consumer Disclosure," you can request your copy online or download and send a completed application form to Transunion Consumer Relations Department, 3115 Harvester Road, Suite 201 Burlington, Ontario L7N 3N8.
You can also reach them by phone at 1-800-663-9980.
Credit Bureaus in Canada
The two national credit bureaus in Canada are Transunion and Equifax. A third credit bureau, Experian, shut down operations in Canada in 2009.
Credit bureaus collect information from lenders, creditors and public records and input this information in your credit file.
Creditors may report to one or both credit reporting agencies.
How Your Credit Score is Calculated
Credit bureaus and lenders take many factors into consideration when computing your credit score. Their models generally consider:
A. Payment History (35%): This makes up a whopping 35% of your credit score. Do you make payments on time, all of the time?
B. Credit Utilization (30%): How much of the credit available to you have you utilized? Experts say you should use no more than 30% of your credit limit.
C. Length of Credit History (15%): The longer your history with using credit, the better. This is one factor that significantly impacts new Canadians who have no credit history in Canada.
D. New Credit Inquiries (10%): When a lender pulls your credit file, a hard inquiry is logged (unless otherwise advised that they will only be making a soft inquiry). Hard inquiries negatively impact your credit score, particularly if you get lots of them within a short period of time. This is because it leads lenders to believe you are in financial trouble.
E. Credit Variety (10%): Mix up the type of credit product you have to improve your credit score. For example, a mix of a personal loan, credit card and line of credit in good standing will carry more weight than if you only had a credit card. it shows lenders that you are good at managing all types of credit.
Here's some further information on how your credit score is computed.
Equifax vs. Transunion Credit Score
Transunion and Equifax credit scores are often not the same. Here are some reasons why your credit scores from these Canadian credit bureaus may be different.
Different algorithms: They use different models to calculate your score.
Reporting by lenders: Some lenders report to both credit bureaus, some report to only one and some do not report at all.
Different dates: Credit scores are always evolving. If you are comparing credit scores processed on different dates, chances are they will be different.
How To Dispute Credit Report Errors
A credit report documents your credit history and shows the following information:
Personal details: name, date of birth, address (current and previous), social insurance number, employment history.
Financial information and public records: credit balances and limits, payment history, bankruptcy, debts in collections, hard inquiries by lenders, liens, lawsuits, court judgments and more.
Access your free credit report as often as possible and scan through for any errors.
Common errors that may show up include a wrong name, address or date of birth; inaccurate account statuses such as a late payment that was made on time or closed accounts that are still open; and negative information remaining on your file after they should have been removed.
Credit report errors can damage your credit score. To dispute an error on your report, contact the credit bureau directly and ask them to investigate your claim. This process is free.
Here's a step-by-step guide on how to go about correcting errors on your credit report.
When you review your credit report, also watch out for potential red flags that may indicate identity theft or fraud.
How To Increase Your Credit Score
An excellent credit score will make it easier for you to qualify for a personal loan or mortgage when you need one.
Here are some strategies to improve your credit score:
Pay off your bills on time.
Lower your credit utilization by using less than 30% of your total limit.
Do not make too many credit applications.
Keep a healthy mix of different types of credit.
Do not close your oldest credit cards and keep them in good standing.
Check out this post on 8 ways to improve your credit score.
14 Credit Score Myths Debunked
Here are some of the credit score myths that may not be true.
Myth #1: Checking your credit score will hurt it.
Fact: Checking your own credit score does not impact it one way or another. If a lender checks your credit file because you are applying for a loan, this may lower your score and is referred to as a "hard inquiry."
You should request your free credit score regularly as a part of your financial checkup.
Myth #2: Getting into debt is the only way to build your credit score.
Fact: Racking up more debt than you can handle will ding your credit score. To improve your credit score, only apply for credit when needed. Pay off your balance on time and keep your credit utilization below 30%.
Myth #3: You need to pay to check your credit score.
Fact: Yes, credit scores are still being promoted as a paid service, however, you don't need to pay to access your credit score unless you want to. Borrowell provides a free Equifax credit score and Credit Karma provides a free Transunion credit score.
Myth #4: You only have one credit score.
Fact: Credit bureaus use different algorithms for calculating your credit score. Your credit score from Transunion and Equifax may differ by small to large margins.
Myth #5: Closing a credit card account will increase your credit score.
Fact: Not necessarily. It may actually negatively impact your credit score if it lowers your total credit limit (resulting in a higher utilization rate) and/or if it's one of your credit lines with the oldest history.
If you are looking to cut some plastic, focus on those that are newer and with a lower credit limit. The average age of your credit accounts makes up 15% of your score.
Myth #6: Lenders get the same credit score as the one you access online.
Fact: The credit score and report you get online is different from the one lenders use to assess your application. Usually, lenders will also take other factors such as your income into consideration.
Myth #7: Paying off a collections account or judgment removes them from your credit report.
Fact: Negative information including bankruptcy remains on your credit report for 6-7 years in most Canadian provinces. If you declare more than one bankruptcy, it will remain on your credit for 14 years.
Myth #8: Having no debt equates to a perfect credit score.
Fact: Becoming free from debt is great for your finances. Your credit score depends on your overall financial management of credit. If you pay off your debts on time, it helps your credit score. If you have managed credit poorly in the past, it may take a while to see improvements in your credit score even if you pay off all your debts.
Myth #9: It takes years to improve your bad credit score.
Fact: It takes time to repair damage to your credit score. With good credit management, you can start seeing improvements within a few months.
Myth #10: Your job, income, savings/investment account balances influence your credit score calculation.
Fact: Your bank balance or salary does not play a role in how your credit score is computed. Unless you are paying your bills on time (plus adopt other good credit behaviours), you could earn a 7-figure income and have a poor credit score.
Myth #11: Couples have a joint credit score.
Fact: Your credit score is not shared with anyone else. It's tied to your name and social insurance number. That being said, if you share a joint account with a partner, the payment history on that account is reflected in both your credit reports.
Myth #12: Improving your bad credit can only be achieved through a credit repair company.
Fact: Credit repair companies do not have a magic wand to turn your credit score around overnight. You will need good credit management over time to increase your score.
If there are errors on your credit report, contact the credit bureaus to make a correction.
Myth #13: You only have one credit report.
Fact: Your Equifax and Transunion reports may differ. This is because lenders may report to only one or both agencies.
Myth #14: Bankruptcy permanently ruins your credit score.
Fact: Not necessarily. Equifax and Transunion remove a bankruptcy from your credit report 6-7 years after you have been discharged.