A friend asked me about how to proceed with disputing an error on his credit report, so I thought I would share the details on this blog as well.
Believe it or not, errors happen, and your credit profile may be the victim. This is one reason I advise people to ensure they are requesting their credit report at least once a year and reading it over.
Do not wait until it is time to process your mortgage or personal loan. You could get a nasty surprise when you learn your credit score has taken a nosedive due to a serious credit report error.
This article covers how to dispute credit report errors in Canada.
Credit Report Errors and Why They Matter
Your credit report is a snapshot of your financial track record. How you have managed your debts in the past, your open credit facilities, payment history and defaults, bankruptcy (if applicable), and employment history.
When you approach a lender for a new credit card or loan, they may use a combination of your credit report and score to assess your creditworthiness.
The interest rate you pay may also vary based on the assessment of your credit profile by your lender.
An error in your credit report can taint your financial reputation.
For example, my friend was looking at applying for a line of credit, only to find out on his credit report that a store credit card he had paid off and closed about 5 months ago was still open and in default. Of course, this led to his credit score also taking a big hit!
Some common errors to watch out for when you review your credit report include: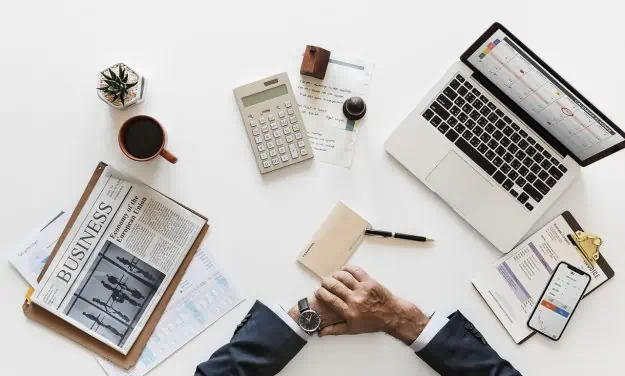 How To Dispute Errors on Your Credit Report
Thankfully, recourse is available to you if you find errors on your credit report.
In Canada, credit bureaus are obligated to verify the accuracy of the information on a credit report if you dispute it, and they will do so free of charge. The two main credit bureaus in Canada are Equifax and TransUnion.
Depending on the error, you may be able to simply call your bank (lender), verify there has been a mistake, and have them transmit the updated information to relevant credit reporting agencies.
Alternatively, if you are like me, you can take a two-pronged approach and contact both the bank and credit bureaus simultaneously and with the same information.
Step 1: Gather Your Documents
You will need to provide supporting documents to back up your claim. These may include bank account statements, valid personal identification, receipts, and proof of address.
Only send out copies – keep the originals.
Step 2: Contact the Lender
Contact your bank/lender and let them know there has been an error.
Provide them with copies of your evidence, and you may be able to solve the problem at this stage.
Step 3: Contact the Credit Bureaus (TransUnion and Equifax)
At the same time you are contacting your bank, consider reaching out to the credit bureaus to ensure work is being done.
Credit reporting agencies are legally obligated to investigate your claim.
TransUnion Credit Report Error Dispute:
Equifax Credit Report Error Dispute:
The credit bureaus will investigate your claim and update your credit report if there is an error. You should generally expect to get a response within 30 days.
At your request, the credit bureaus can also send an updated copy of your credit report to any lender who has recently received a copy.
What If You Are Not Satisfied With the Outcome?
If you disagree with the outcome of your dispute or feel the need to vent a bit, you have the right to request that the credit bureau add a consumer statement to your credit report. This is an opportunity to tell your side of the story.
Equifax allows an explanatory statement of up to 400 characters. For TransUnion, it is up to 100 words (or 200 words in Saskatchewan). The consumer statement is free of charge and will show up on your credit profile when it is accessed by lenders.
If you are still not fully satisfied with the outcome and want further action, contact your provincial/territorial consumer affairs office.
Closing Thoughts
You are eligible for one free credit report per year – request a copy from TransUnion and Equifax and review them.
Alternatively, you can request your free credit score and report from companies like Borrowell and even get free monthly updates.
Reviewing your credit report and score not only helps you detect errors on time but could also save you from becoming a victim of fraud.
Related: