To many people, Uranium is a largely unknown element with many interesting properties. This silver metal, heavy and filled with energy, has the potential to become a vital part of our future.
Uranium is also a radioactive metal, and it is highly valued for its unique nuclear properties.
Nuclear power is actually a fairly misunderstood energy source. It is clean energy with zero emissions, reliable, cost-effective, and can provide vast amounts of energy compared to other renewable sources.
Currently, Uranium's uses are to provide fuel for nuclear power plants and reactors, as well as some nuclear-powered machinery like submarines and naval ships.
The price of Uranium has surged in 2022, and many expect its stocks to follow suit. A rise in demand for nuclear power has caused the price to skyrocket. Supply is relatively low, especially given the fact that Russia is one of the leading exporters of Uranium. Many countries have imposed economic sanctions against Russia, and many believe Canadian businesses will take over.
In this article, I will cover the 7 best Uranium Stocks in Canada for 2022.
What are Uranium Stocks?
Uranium stocks follow the companies that mine and produce the metal. It is mined from open pits or underground deposits and separated from the ore that is extracted.
The price of Uranium has risen for the past two years and is trading at highs that have not been seen in more than a decade.
Canada is one of the global leaders in Uranium production and currently has the largest number of Uranium mines in the world.
In 2021, Kazakhstan led the world with the most Uranium produced, followed by Namibia, then Canada in third place.
Top Uranium Stocks to Buy in Canada
Cameco Corp (TSE:CCO)
Cameco Corp is the world's largest publicly traded Uranium company and is based out of Saskatoon, Saskatchewan. The stock is dually listed on both the Toronto Stock Exchange (CCO) and the New York Stock Exchange (CCJ).
The company operates multiple tier-one, low-cost Uranium mining projects across Canada and has a joint Venture with Kazakhstan as well.
It has guaranteed contracts for over 20 million pounds of Uranium delivered annually for the next five years. This provides strong cash flow, which allows Cameco to pay out a 0.40% annualized dividend yield.
Cameco is also involved in the exploration and manufacturing of Uranium, which means the company is integrated into the entire cycle of Uranium production.
Fission Uranium Corp (TSE:FCU)
Fission Uranium Corp is a Canadian Uranium company that is headquartered in Kelowna, BC but operates primarily in the Athabasca Basin in Saskatchewan.
The company produces some of the highest quality Uranium in the world at 10-20 times the global average grade.
Its largest shareholder is China General Nuclear Power, a Chinese state-owned company that owns and operates six different nuclear reactors in China. China General Nuclear Power owns 14.3% of Fission Uranium Corp.
Fission Uranium Corps' Triple R Deposit is open in all directions and has the potential to become one of the world's largest Uranium mines.
Skyharbour Resources Ltd (CVE:SYH)
Skyharbour Resources is a Vancouver-based Uranium exploring company that operates primarily out of the Athabasca Basin in Saskatchewan.
The stock is listed on the Canadian Venture Exchange, the US OTCQB market, and the Frankfurt Stock Exchange in Germany. It is also included in both the Sprott Uranium Miners ETF (URNM) and the Global X Uranium ETF (URA).
It owns or co-owns 15 different Uranium mining sites in the Athabasca Basin, which is home to the highest grade Uranium in the world.
NexGen Energy Ltd (TSE:NXE)
NexGen Energy is yet another Vancouver-based Uranium mining company that operates out of the Athabasca basin in Saskatchewan.
The company estimates that from the nuclear power it helps to generate, it eliminates the equivalent of carbon dioxide from 70,000,000 cars per year. This is the true power of nuclear energy.
Its Rook 1 project is the single largest development-stage Uranium project in Canada right now.
After the completion of its current projects, NexGen anticipates it will be a top-15 Uranium mining company in the world.
Uranium Royalty Corp (CVE:URC)
As its name suggests, Uranium Royalty Corp is a Vancouver-based Uranium Royalty company. It claims that it is the 'first and only pure play Uranium royalty company.'
The stock is dual-listed on the Canadian Venture Exchange as well as the US-domiciled NASDAQ Exchange under the ticker symbol UROY.
Uranium Royalty invests in Uranium through a number of different avenues. These include investing directly in Uranium mining sites, owning physical Uranium, and equity in various Uranium companies.
It has partnered with some of the largest companies in the mining industry, including RioTinto, Cameco, UEC Uranium Energy Corp, and Orano.
Denison Mines Corp (TSE:DML)
Denison Mines is a Toronto-based Uranium exploration, development, and production company. Its stock is dual-listed on the Toronto Stock Exchange (DML) and the NYSEAMERICAN exchange (DNN).
The company owns multiple high-grade Uranium deposits with 19 prospective claims over a total of 11,720 hectares of land.
Denison is yet another company that operates in the Uranium-rich Athabasca Basin in Saskatchewan.
It holds a diversified portfolio of investments as well, including 2.5 million lbs of physical Uranium and over $19 million in Uranium equities.
Global Atomic Corp (TSE:GLO)
Global Atomic is a Toronto-based mining company that is just starting to get into the Uranium industry.
Unlike other Canadian Uranium companies, Global Atomic has its operations based in Africa. Its upcoming Dasa Project is located in Niger, which is the fifth largest Uranium producing country in the world.
The company has worked in Niger since 2007 on other projects. During that time, Global Atomic has given back to the community by providing food supplies, medical supplies, water wells, and education.
Its primary source of cash flow right now is zinc recovery, with operations primarily located in Iskenderun, Turkey.
How To Buy Canadian Uranium Stocks in 2022
Canadian investors looking to invest in Uranium stocks have plenty of options to do so. If you want to save on trading fees, check out my three favourite Canadian discount brokerages.
Wealthsimple Trade
Wealthsimple is a popular financial platform owned by the Power Corporation of Canada.
Its Wealthsimple Trade division is best known for its commission-free trading for stocks and ETFs i.e. you can buy these assets while paying no trading fees.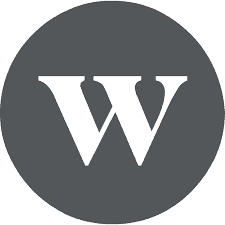 Trade stocks and ETFs for free
Best trading platform for beginners
Deposit $150 to get a $25 cash bonus
Transfer fees waived up to $150
Questrade
The largest discount brokerage in Canada, Questrade offers investors the ability to buy stocks, ETFs, mutual funds, and even options.
Trading Uranium stocks on Questrade is cheaper than with the big banks. Buying stocks can be as cheap as $0.01 per share.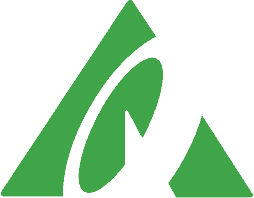 Trade stocks, ETFs, options, etc.
Low and competitive trading fees
Top platform for advanced traders
Get $50 trade credit with $1,000 funding
Qtrade
Qtrade is a Vancouver-based discount brokerage that offers stock trading for $8.75 per trade or as low as $6.95 for those that qualify as active investors.
Canadian investors can enjoy trading stocks, ETFs, mutual funds, and options with the Qtrade platform.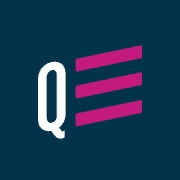 Trade stocks, ETFs, options, etc.
Competitive trading fees
Excellent customer service
Some free trades for eligible accounts
Are Uranium Stocks a Good Investment?
As with any industry, there are pros and cons to investing in Canadian Uranium stocks.
Uranium is a commodity, so the profitability and success of Uranium-based companies will always depend on the price of Uranium itself.
With that being said, Uranium is widely acknowledged as one of the best forms of renewable energy in the world. Nuclear power plants and reactors can create hundreds of times as much energy as the largest wind farms.
As the world moves towards a future of renewable energies and reducing carbon emissions, Nuclear energy looks to be the cleanest option.
Many countries around the world are making major investments in Nuclear power infrastructure. This is extremely bullish for Canadian Uranium stocks.
At the end of the day, always research the investments you are considering. This article is not meant to be financial advice but rather to provide a foundation for investing in Uranium stocks.
Downsides of Investing in Uranium Stocks
Uranium is more challenging than other mined commodities like gold or lithium. Given that it is radioactive, companies need special regulatory approvals to explore and produce the metal.
While it is widely seen as the best form of clean energy, there is still a stigma about nuclear reactors not being safe, which can cause public perception to still be negative.
Not all Uranium stocks pay dividends. In fact, most don't. Uranium stocks are primed for future growth but don't expect to make any additional cash flow as you would from gold or oil stocks.
Is there a Uranium ETF?
Yes! There are two main ETFs that primarily hold Uranium-based stocks. These are the Global X Uranium ETF (URA) and the Sprott Uranium Miners ETF (URNM).
Both of these ETFs trade on the US-domiciled NYSEARCA exchange, so Canadian investors will have to buy these ETFs in US dollars.
Conclusion
If you are bullish on the global adoption of clean energies, you might want to consider looking into Uranium.
Canada is one of the global leaders in Uranium production, and the Athabasca basin in Saskatchewan provides some of the world's highest quality Uranium.
Many Canadian Uranium companies operate in the Athabasca basin. As countries switch over to nuclear power, expect these companies to see high demand for high-quality Uranium.
Canadian investors can easily buy the best Uranium stocks in Canada on any discount brokerage. This helps to save on trading fees which can impact your long-term gains.
Related: