Questrade and Interactive Brokers Canada are great choices if you are looking for a discount broker that offers low trading fees without skimping on the bells and whistles.
Both trading platforms are particularly desirable for experienced investors and day traders who want access to solid trading tools, customizable trading apps and workstations, and multiple securities.
While Questrade is my overall top choice of the two, Interactive Brokers does really well in many areas.
This Questrade vs. Interactive Brokers comparison breaks down their fee schedules, features, product offerings, pros and cons, and which is better.
What is Questrade?
With more than 200,000 accounts opened annually and $30 billion in assets under administration, Questrade calls itself "Canada's fastest-growing online brokerage."
The company was established in 1999 and has been named one of Canada's best-managed companies for nine years in a row.
In addition to brokerage services, Questrade also offers robo-advisor services through Questrade Portfolios.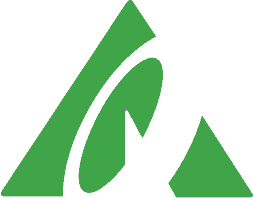 Trade stocks, ETFs, options, etc.
Low and competitive trading fees
Top platform for advanced traders
Get $50 trade credit with $1,000 funding
What is Interactive Brokers Canada?
Interactive Brokers (IBKR) Group offers securities trading in 135 markets worldwide. Founded in 1978, it has offices in the US, Canada, Hong Kong, Japan, China, Australia, Hungary, Singapore, Russia, India, Luxembourg, Ireland, and Estonia.
Interactive Brokers Canada was launched in 2000 and has its registered office in Montreal.
It has won several awards over the years, including the "Best Online Brokers of 2021" award by Barron's.
IBKR is covered in more detail in this Interactive Brokers review.
Questrade vs. Interactive Brokers
I compare both platforms below based on how they fare using ten criteria.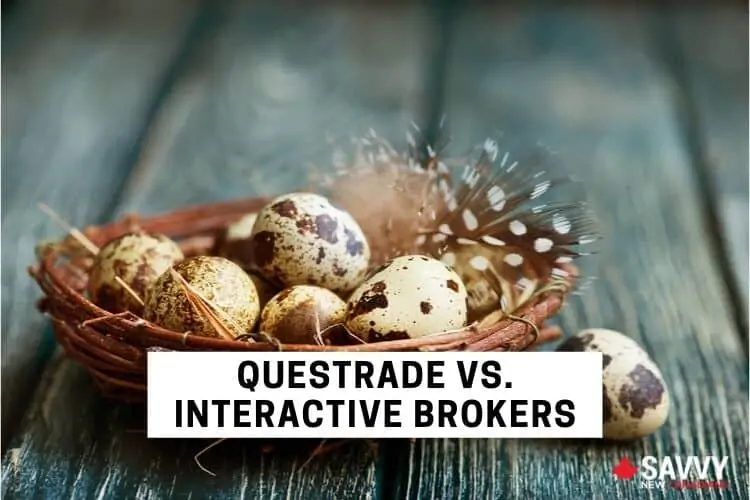 Questrade vs. Interactive Brokers: Investment Accounts
While Interactive Brokers offers more accounts overall, Questrade has a wider selection of registered investment accounts, including RESP, LIRA, LIF, and more.
For non-registered accounts, both Questrade and Interactive Brokers support trust, small business, joint, corporate, margin, and investment club accounts.
IBKR also offers family office and advisor investment accounts.
If you want to invest in your kid's college education using an RESP, Interactive Brokers does not offer it, while Questrade does.
Questrade vs. Interactive Brokers: Investment Products
Both Questrade and Interactive Brokers allow you to trade:
In addition, Questrade also offers GICs and Contract for Difference (CFDs), while Interactive Brokers supports futures trading and access to hedge funds.
IBKR takes a slight edge on these criteria if you are a sophisticated investor looking to trade the futures markets or qualify as an accredited investor and have the high net worth to support investing in hedge funds.
Also, Interactive Brokers offers fractional share trading for U.S. stocks (not permitted in Canada RRSP/TFSA accounts).
Questrade vs. Interactive Brokers: Commission-Free ETFs
Retail investors can save on investment costs by using a brokerage platform that offers commission-free ETF and/or stock trades.
In Canada, Questrade offers free ETF purchases, while Wealthsimple Trade offers free ETF and stock trading (both buy and sell transactions).
Interactive Brokers does not offer $0 commission ETF trades in Canada.
Questrade vs. Interactive Brokers: Trading Fees
Both platforms have competitive fees compared to big bank brokerages like TD Direct Investing and RBC Direct Investing.
Questrade's pricing system is easier to understand and is as follows:
| | |
| --- | --- |
| Investment Product | Trading Commissions |
| Stocks | 1 cent per share; $4.95 minimum and $9.95 maximum per trade |
| ETFs | Free to buy; 1 cent per share ($4.95-$9.95 per trade) when selling |
| Options | $9.95 + $1 per contract |
| FX | Spread as low as 0.08 pips |
| CFDs | Spread as low as 0.08 pips |
| Mutual funds | $9.95 per trade |
| Bonds | Free with a $5,000 minimum purchase |
| GICs | Free with a minimum $5,000 purchase |
| International equities | 1% of trade value |
| Precious metals | $19.95 USD per trade |
Active traders on Questrade get a fee rebate and pay as low as $4.95 per trade for stocks and ETFs.
Trading fees on Interactive Brokers vary widely depending on the security type, the volume you buy, and the commission type (tiered or fixed).
For stocks, ETFs, and warrants, these tiered fees apply:
| | | |
| --- | --- | --- |
| Monthly Volume | Canada Securities (commission/share CAD) | US securities (commission/share USD) |
| ≤300,000 | 0.008 | 0.006 |
| 300,001-3,000,000 | 0.005 | 0.004 |
| 3,000,001-20,000,000 | 0.004 | 0.003 |
| >20,000,001 | 0.003 | 0.002 |
For tiered commissions, there is a minimum of $1 CAD per order for CAD- denominated stocks and ETFs (or a maximum of 0.5% of trade value).
For USD-denominated stocks, the minimum fee per order is $0.08 USD, and the maximum fee is 0.50% of your trade value.
In Canada, IBKR's fixed commissions per share are $0.01 CAD and $0.08 USD for CAD and USD-denominated stocks, respectively.
For options, IBKR has a tiered fee per contract ranging from $1 to $1.25.
Questrade vs. Interactive Brokers: Administrative Fees
In addition to the standard trading fees, both Questrade and IBKR have miscellaneous fees they charge for RRSP deregistration, copies of account statements, document retrieval, bounced cheques, etc.
Interactive Brokers used to charge an "inactivity fee" if your account balance was less than $100,000 USD; however, this fee has now been eliminated.
Questrade vs. Interactive Brokers: Trading Platforms
Questrade and Interactive Brokers both cater to all levels of investors and have mobile apps, downloadable desktop platforms for advanced trading strategies, a web-based interface, and APIs.
In my experience, Questrade's trading platform is more user-friendly, especially if you are new to self-directed trading.
Advanced traders can choose to go crazy trying the over 100 order types and complex algorithmic trading strategies available via IBKR's Trader Workstation.
Both Questrade and IBKR offer market data packages, watchlists, screeners, market signals, alerts, and access to third-party research.
Questrade vs. Interactive Brokers: Minimum Investment
There is no minimum investment to open an Interactive Brokers account.
For Questrade, you must fund your account with at least $1,000. This minimum amount is also required to take advantage of the $50 free trade credit offer.
Questrade vs. Interactive Brokers: Are They Safe?
Both firms are members of the Canadian Investor Protection Fund (CIPF), which protects your investments up to $1 million if they become insolvent.
Questrade protects its client accounts with an additional $10 million in private insurance.
Questrade and IBKR are regulated by the Investment Industry Regulatory Organization of Canada (IIROC).
Questrade vs. Interactive Brokers: Customer Service
Interactive Broker's phone service desks in Canada are available from 7 am – 7:30 pm CST. You can also reach them via chat 24 hours (Monday to Friday) and 1-7 pm ET (Sunday).
Questrade's phone and chat support is available from 7:30 am to 8 pm EST (Monday to Friday).
Questrade vs. Interactive Brokers: Promotions
When you open a new Questrade account here, you get $50 in free trades after funding your account with at least $1,000.
As of this writing, I could not find a similar offer for Interactive Brokers.
Questrade vs. Interactive Brokers: Conclusion
As already noted, you probably won't go wrong choosing Questrade or Interactive Brokers for your investment trading needs.
That said, Questrade does better overall in this comparison review for these reasons:
1. It has a better selection of registered accounts to choose from, including RESP, LIRA, LRSP, and RRIF accounts that Interactive Brokers does not support.
2. It is easier to navigate for beginners who will find its mobile app to be quite straightforward for placing stock and ETF trades.
3. It offers free ETF Purchases. If you are holding these assets for the long term, you could save on trading commissions for several years. Also, this means you can place small trades without worrying about fees eating into your capital.
4. If you want professional involvement with your investing, you can invest your portfolio using Questwealth Portfolios. Our readers can invest up to $10,000 for free in the first year.
All that said, if you are a high net worth or are an advanced trader looking to make big bets or invest in hedge funds, Interactive Brokers offers more options.
Related: