With climate change being one of the most talked-about issues of our generation, renewable energy stocks are becoming an increasingly important part of any investor's portfolio.
And as society continues to put money and resources into addressing the issue, top renewable energy companies in Canada have made significant investments in clean energy.
Canadian renewable energy stocks are a great way to take advantage of innovations in the energy sector.
Below is my list of the best renewable energy stocks I believe have a great outlook in 2023.
Best Canadian Renewable Energy Stocks
1. Algonquin Power & Utilities Corp
Symbol: AQN.TO
Headquarters: Oakville, Ontario
Market Cap: $7.21B
Algonquin Power & Utilities Corp is a conglomerate that operates across multiple sectors in North America. Through subsidiaries, Algonquin operates water, natural gas, and electricity utilities across 12 US states and 1 Canadian province.
These operations provide water, electricity, and natural gas to over 1 million customers in North America.
Founded in 1988, the company has invested heavily in renewable energies since its inception, making them one of the top renewable energy companies in Canada.
2. TransAlta Renewables
Symbol: RNW.TO
Headquarters: Calgary, Alberta
Market Cap: $3.21B
TransAlta is a renewable energy company that holds wind, solar, natural gas, wind, and battery assets across North America and Australia.
Most of their cash flow comes from wind and natural gas.
The company is the largest producer of wind energy in Canada, with 27 facilities across the country. The operation of facilities is contracted out with an average contract length of 12 years, which helps ensure the company has stable cash flows well into the future.
3. Northland Power
Symbol: NPI
Headquarters: Toronto, Ontario,
Market Cap: $8.21B
Northland Power owns and operates several clean energy assets across Asia, Europe, Latin America, and North America. In total, assets owned by Northland Power are capable of generating 3.0GW of energy.
Established in 1987, the company produces electricity using wind, solar, and efficient natural gas.
Northland Power is very well diversified in terms of methods of energy production as well as the geographical location of assets.
4. TC Energy Corporation
Symbol: TRP.TO
Headquarters: Calgary, Alberta
Market Cap: 56.8B
TC Energy is most widely known as a midstream oil and gas company that owns and operates pipelines across North America.
The company operates over 92,000 kilometres of natural gas pipelines and 4,900 kilometres of oil pipelines.
In late 2022, TC Energy dedicated nearly $200 million to add renewable natural gas and solar panel projects to its portfolio. The company is also planning to reach net zero on its pipeline power in the near future.
5. Brookfield Renewable Partners
Ticker: BEP
Headquarters: Toronto, Ontario
Brookfield Renewable, a subsidiary of Brookfield Asset Management, owns one of the world's biggest clean energy asset portfolios.
The company operates hydroelectric, wind, and solar facilities that have reduced emissions of an estimated 28 million metric tonnes of Co2.
Assets currently in development are estimated to reduce emissions by a further 39 million metric tonnes. In total, the company operates close to 6,000 power-generating facilities across ​​North and South America, Europe, and Asia.
6. Polaris Renewable Energy Inc
Ticker: PIF.TO
Headquarters: Toronto, Ontario
Polaris is a much smaller company by market cap than others on this list. The company currently owns and operates five renewable energy projects in Latin America, with two new solar projects in development.
The projects in Latin America range from solar parks to hydroelectric facilities, to renewable natural gas.
Despite being a small company, Polaris pays out a 5.56% dividend yield as of February 2023.
7. Enbridge
Ticker: ENB
Headquarters: Calgary
While the company continues to invest heavily in fossil fuels, Enbridge has also been one of the leaders in the Canadian energy sector's shift toward clean energy.
The company has placed a significant focus on solar and wind energy, with 23 wind farms and 17 solar energy operations currently operational. Over the past two decades, the company has invested over $8 billion in clean energy projects.
Across its existing assets and those currently in development, Enbridge estimates that it will soon be able to power close to 1 million homes with renewable energy.
What is a Renewable Energy Stock (Green Energy Stocks)?
Renewable energy stocks are publicly traded companies that invest significantly in clean, low-emission energy sources.
Common examples of renewable energy include solar, geothermal, hydropower, wind, and bioenergy.
The one thing all these resources have in common is that they can be used and replenished quickly. Renewable energy is often contrasted with fossil fuels, which are used and unable to be replenished.
While the Canadian energy sector has traditionally relied on fossil fuel development, climate change has forced the sector to innovate and look toward more environmentally friendly energy sources.
How To Buy Renewable Energy Stocks in Canada
With so many choices available to Canadians, traders may have difficulty selecting a brokerage platform to fit their needs.
Below are my top choices for buying renewable energy stocks in Canada:
Wealthsimple Trade
Wealthsimple takes a simple and no-frills approach to investing. With an easy-to-navigate platform and uncomplicated user interface, Wealthsimple appeals to both beginner and experienced traders alike.
Perhaps most importantly, the company offers zero-commission stock trading on most stocks listed on Canadian markets.
This means traders can buy and sell Canadian renewable energy stocks with zero fees! Clients who want to take advantage of a cash bonus can open a new account here.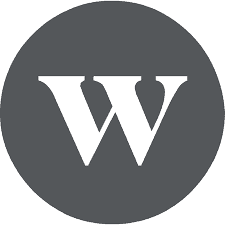 Trade stocks and ETFs for free
Great trading platform for beginners
$25 cash bonus when you deposit $200+
Transfer fees waived up to $150
Questrade
Questrade is another excellent choice for Canadians. Like Wealthsimple, the platform offers a relatively simple and easy-to-understand mobile and web application.
Trading fees for stocks start as low as $4.99, in line with what many other brokerages are charging in Canada. When buying ETFs, you don't pay trading commissions.
A $50 free trade credit is available to anyone who opens a Questrade account here and funds their account with at least $1,000.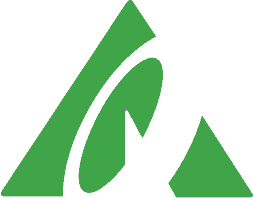 Trade stocks, ETFs, options, etc.
Low and competitive trading fees
Top platform for advanced traders
Get $50 trade credit with $1,000 funding
CIBC Investors Edge
My final choice of brokerage platform is CIBC's Investors Edge.
Associated with a well-known and trusted name, investors who want to invest in Canadian renewable energy stocks through a traditional bank will want to use CIBC's trading platform.
Investors Edge offers equally low commissions ($6.95 per trade) as many of their main competitors.
How To Choose Green Energy Stocks,
The renewable energy sector is substantial in Canada, and choosing the right company requires careful analysis of several factors.
First of all, it is important to look into which type of clean energy production they are involved in. Diversification is important, and the best renewable energy stocks in Canada are generally companies that have been able to branch out into all types of clean energy production.
From solar to wind to hydropower, being involved in all the different sub-sectors will help reduce the risks of a turndown in any one specific subsector.
With many of the top renewable energy companies in Canada having a presence internationally, it is also essential to keep track of what is happening overseas.
Companies that have invested in countries with green-energy-friendly policies are likely to see greater returns.
For example, the United States recently passed a $1.2 trillion infrastructure bill that has earmarked significant funds toward clean energy initiatives.
Investors interested in taking advantage of this should look for Canadian clean energy companies with active operations in the United States.
Are Renewable Energy Stocks a Good Investment?
While every investment comes with risks, renewable energy stocks are a growing sector that should warrant consideration from investors.
As mentioned, Canada's energy sector has traditionally been dominated by fossil fuel producers. While fossil fuel production of coal and oil has traditionally been more profitable, public sector investment has helped the clean energy sector compete.
Currently, Canada's share of energy production that comes from clean energy is 80%. The government has a stated goal of increasing this to at least 90% by 2030.
One of the biggest funding programs is the Strategic Innovation Fund, which set aside $8 billion to fund "projects that will enable Canada to reduce its domestic greenhouse gas emissions."
Canada is a leader in clean energy, placing second on the 2021 Global Cleantech Innovation Index.
As climate change continues to be a growing issue, Canada's role as a clean energy leader means that the sector will continue to receive significant attention and investment.
Compared to the fossil fuel industry, Canada's clean energy sector is still in its infancy. For those with long-term outlooks, Canadian renewal energy stocks are a great investment.
Downsides of Renewable Energy Stocks;
While there has been significant attention placed on the decarbonization of the economy and the shift toward renewable energy, the industry is still relatively new compared to traditional fossil fuels.
Institutional investors may prefer to keep their money safe in more traditional energy companies, making fossil fuel producers a safer investment.
As a newer sector, there may be less trust in Canadian renewable energy stocks compared to traditional fossil fuel companies. While the sentiment may shift as time goes on, renewable energy stocks are still considered by many as too "new" to be a worthwhile investment.
Also, as a newer industry that may at times rely on government assistance to keep them competitive with the traditional energy sector, clean energy stocks are also subject to volatility based on political changes.
While Canada currently has an economic environment that is supportive of renewable energy, that could change at any time based on political will.
Conclusion
The Canadian clean energy sector is still relatively young but also highly promising. With so many Canadian renewable energy companies, investing in the sector and choosing the most promising companies is difficult.
The future outlook of the sector is promising, with a favourable economic environment contributing to rapid growth over the past decade.
In a world that continues to look for solutions to climate change, Canadian renewable energy stocks are likely to continue performing well relative to the rest of the market.
Best Renewable Energy Stocks FAQ
What is the largest renewable energy company in Canada?
By market cap, the largest renewable energy company in Canada is Enbridge. While the company does not focus specifically on renewable energy, the $106 billion market cap would make it the largest renewable energy company in Canada.
What are the best Canadian renewable energy stocks?
There are several factors to consider when evaluating Canadian renewable energy stocks. While there is no consensus on what the best Canadian renewable energy stock is, factors such as revenue, profits, corporate governance, and diversification (operations and geographic) are all factors that investors should consider. The seven Canadian renewable energy stocks listed above are all worth considering.
What's the best renewable energy stock?
Aside from Canadian renewable energy stocks, investors may also be interested in looking at other countries. Both the United States and Europe have invested heavily in renewable energy. There are many companies in these two markets that are worth consideration for those interested in investing in renewable energy stocks.
What Is Green Tech?
Green tech is any technology that is meant to have a positive impact on the environment. Aside from renewable energy companies, examples of green tech include electric vehicle development, recycling, and sustainable agriculture.
Are clean energy stocks expensive?
Just like any other sector of the economy, no two clean energy companies are alike. When evaluating a company to see if it is under or overvalued, it is important to look at its key metrics, including market cap. Overall, clean energy is a newer sector, and there may be opportunities to find undiscovered value.
Is it worth investing in renewable energy?
While every investment comes with risk, investing in Canadian renewable energy companies can be a great decision. The sector is still new, and investors are only beginning to understand the potential value that can be found. Combined with favourable economic conditions and a global desire to address climate change, the sector is well-positioned for future growth.
Related: