Exchange-Traded Funds like VIU are an excellent way for individual investors to gain exposure to collections of individual assets.
Rather than having to research and pick individual stocks or funds, investment companies, like Vanguard, do all of this work for you.
You might be thinking that a collection of individual assets in one fund sounds a lot like a mutual fund, and you're right. Exchange-Traded Funds differ slightly from mutual funds and in the long run, are much more beneficial to investors.
ETFs are tremendous investing tools, especially for beginners. For most people, trying to beat the market by buying and selling stocks is a losing proposition. Over time, buying and holding a portfolio of balanced ETFs is one of the surest ways to ensure long-term gains.
The VIU review covers its holdings, performance, fees, pros and cons, and how it compares to XEF, XAW, and VXC.
What is VIU?
VIU (Vanguard FTSE Dev All Cap ex North America Index ETF) is an ETF managed by Vanguard that provides a balanced portfolio of global equities from developed countries.
While that sounds similar to a long list of other balanced ETFs, VIU ETF holdings exclude any companies that trade on the US and Canadian markets.
The VIU ETF incorporates a passive fund management style, while also using an efficient and cost-effective process to manage the assets. VIU's inception date was on December 1, 2015, and pays a quarterly distribution of its dividends.
By only including stocks from international markets, VIU is an excellent way for Canadian and American investors to gain exposure to foreign markets.
This is important because some brokerages do not provide access to these markets, so buying an ETF like VIU is one of the only ways for those investors to access these foreign companies.
Key Facts for the VIU ETF
Some key facts for VIU as of February 2022 include:
Inception date: December 1, 2015
Number of stocks: 3,900
Price/Earnings Ratio: 14.2x
Price/Book Ratio: 1.6x
Return on Equity: 11.4%
Earnings Growth Rate: 6.8%
Management fee: 0.20%
MER: 0.22%
Assets under management: $2.94 billion
12-month trailing yield: 2.50%
Distribution yield: 2.28%
Distribution frequency: Quarterly
Eligible accounts: RRSP, TFSA, RRIF, TFSA, DPSP, RDSP
Currency: CAD
VIU Holdings
VIU is an all-stock ETF that holds 3,900 different stocks that are primarily from Europe and the Asia Pacific.
The ETF also has 69% of its stocks in large-cap companies, which likely means that the fund will be fairly stable, with mostly blue-chip stocks carrying the weight of the portfolio.
Specifically, the median market cap of all of the companies included in VIU is $45.7 billion, which is certainly on the high end, especially without any mega-cap US stocks included.
The top 10 holdings in VIU have some familiar names there, even for North American investors.
Nestle, Samsung, ASML, and Toyota are obviously all fairly well known in North America, so that should help some investors feel a little more comfortable with VIU ETF companies.
Investing in foreign markets and companies isn't always easy, but VIU does a nice job of mixing in global brands with strong and steady performers.
In terms of the sector weight, we can see here that VIU is quite balanced with industrials, financial, and consumer discretionary making up the three largest positions within the fund.
Growth investors will likely notice that tech stocks only make up about 10% of the VIU portfolio. The fund is focused on stable performance and steady gains, so it is not surprising that Vanguard has included mostly value sectors in the VIU ETF.
Finally, you can see the breakdown of each region here by country, with a large majority of companies trading in Japan and the United Kingdom.
VIU Returns and Performance
A $10,000 investment in VIU at its inception would have returned just short of $14,000 at the end of January 2022.
Some quick math tells us that this is approximately a 40% gain over six years or on average about 6.7% per year.
Another way to track the performance of an ETF is by looking at its annual return by NAV or Net Asset Value compared with its return from the market price.
As you can see, returns have been all over the map for VIU, which is indicative of stronger and weaker years for each foreign economy.
VIU Fees
As with most ETFs, VIU has some very reasonable fees. The management fee is only 0.20% and the VIU MER or Management Expense Ratio is 0.22%.
These fees are actually quite a bit higher than other ETFs which can have fees as low as 0.05%.
This could be due to the fact that this ETF holds foreign stocks and more research and effort is needed to go into the stock selections.
As well, Vanguard is likely subject to some foreign market fees as well which are then passed onto the investor.
Still, the rates are much lower than the average equity fund manager for a mutual fund in Canada which is about 1.9%.
Pros of VIU
Investors can gain access to otherwise inaccessible foreign markets
The management fee and MER are much lower than a mutual fund
A diverse set of different markets means you are not just reliant on one economy
Cons of VIU
Foreign companies generally do not grow as fast as US-based companies
The companies in the portfolio are relatively safe and not high growth companies
The management fee and MER are higher than other ETFs
VIU vs XEF
XEF is the foreign market ETF offered by Blackrock's popular iShares ETF service.
There are some fundamental differences including a much lower portfolio of stocks with only 1,500.
The region mix is also different, with XEF including a higher percentage of its weight in Australia and not including South Korea at all.
XEF surprisingly has the exact same fee structure as VIU, with a management fee of 0.20% and an MER of 0.22%.
The dividend payout is semi-annually compared to the VIU dividend that is paid out quarterly. But the most glaring difference is performance.
Even though XEF launched two years before VIU, it has returned 60% higher returns than VIU has since its inception.
Learn more about this fund in our detailed XEF review.
VIU vs XAW
XAW is another ETF from iShares that covers global markets excluding Canada. Unlike VIU, XAW uses an all-ETF portfolio strategy.
This means that XAW is composed of six different iShares ETFs and some cash. The largest component is IVV or the iShares Core S&P 500 ETF.
The management fee and MER of XAW are also 0.20% and 0.22% respectively, matching VIU.
Another major difference between the two ETFs is that XAW is focused on the US and emerging markets, while VIU is focused on developed markets.
A staggering 61% of XAW is in US equities, but it also includes positions in China, Taiwan, and India, which are not included in the VIU ETF.
Learn more about what XAW offers in this review.
VIU vs VXC
VXC is very similar structurally to the iShares ETF XAW. This Vanguard ETF has a 60% allocation to US stocks, while also including China and other emerging markets like Taiwan.
VXC has a slightly lower MER at 0.21% but maintains the same 0.20% management fee that VIU has.
Not surprisingly, with US stocks involved the VXC's weight is dominated by mega-cap tech stocks. VXC holds a 23% weight in technology stocks, with consumer discretionary and financials coming in second and third respectively.
The VXC holds a whooping 11,287 different stocks included in the fund, with a median market cap of $80 billion.
How to Buy Vanguard VIU ETF in Canada
Below are some of the cheapest ways to buy VIU in Canada.
1. Questrade
Buying shares of VIU on Questrade is a simple process. All you need to do is head to the buy/sell screen and enter the ticker symbol 'VIU'.
The platform will prompt you to select the number of shares of VIU you wish to order. Finally, select 'market price' to get the current price per share of VIU, and then click on buy.
New users get $50 in free trades when they sign up here and fund their account with $1,000 or more.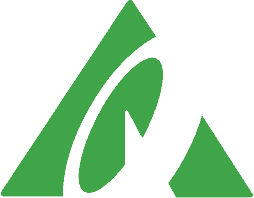 Trade stocks, ETFs, options, etc.
Low and competitive trading fees
Top platform for advanced traders
Get $50 trade credit with $1,000 funding
2. Wealthsimple
Wealthsimple Trade is another popular trading platform that has lower fees than brokerage accounts at the big banks.
On Wealthsimple, type in the ticker symbol 'VIU' in the search bar at the top.
After finding the ETF, the right-hand side of the page should have a Place Order option. Select the number of shares of VIU and choose 'market price', then click on buy.
A great platform for new investors, Wealthsimple is also offering a cash bonus to new users after they conduct $150 worth of trades.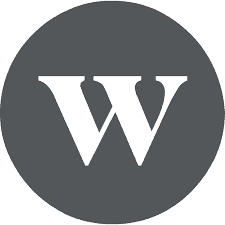 Trade stocks and ETFs for free
Best trading platform for beginners
Deposit $150 to get a $25 cash bonus
Transfer fees waived up to $150
Is VIU a Good Buy?
Investors who are interested in gaining exposure to foreign companies that trade on foreign markets will be wise to invest in VIU.
It is an ETF from a trusted brand that has reasonably low fees and has a proven track record of success in its six years since inception.
VIU is a great addition to any well-diversified portfolio, particularly one that is already heavily invested in Canadian and US stocks.
VIU ETF FAQs
Is VIU the same as VEA?
VEA is another Vanguard ETF that tracks developed markets. The main difference between VIU and VEA is that VEA includes Canadian stocks, but not US stocks. VIU excludes both Canadian and US stocks from its fund.
Does VIU pay a dividend?
Yes, VIU pays a quarterly dividend. The current annual yield of the VIU dividend is 2.28%.
Is VIU Hedged?
No, VIU is not hedged. This means that price changes of the VIU ETF are going to be impacted by currency fluctuations.
Related: