Investing in healthcare stocks is always a challenge. It is an industry that is surprisingly diverse, and many investors lack in-depth knowledge of the sector.
There are many sub-sectors within the healthcare industry. You can invest in medical technology, medical office software, virtual healthcare, pharmaceuticals, or biotechnology.
Biotechnology, or biotech as it is commonly known, is a fascinating sector that is still in its infancy. Biotech companies use science and molecular biology to create treatments and therapies for human diseases.
With healthcare and biotech stocks, there is an element of volatility. Not every company will be successful in producing treatments. Some will fail at the clinical trial stage, while only a select few will make it to the highly regulated consumer sales stage.
This is one reason why ETFs or Exchange Traded Funds are an excellent way to invest in the healthcare industry. Rather than putting all of your eggs in a few baskets, you can diversify your investments across the industry and multiple sub-sectors as well.
In this article, I will review my choices for the 5 best healthcare ETFs in Canada for January 2023.
What Are Healthcare ETFs?
Healthcare ETFs are a basket of stocks that can cover either a specific sub-sector or the broader industry.
These funds hold a variety of different companies. This makes the ETF a more stable investment rather than trying to figure out which biotech or healthcare stock will succeed.
ETFs have lower fees than traditional mutual funds and can even pay dividends to shareholders.
Here is the list of the top 5 Canadian healthcare ETFs that I will be discussing:
Note that all facts and figures are accurate as of September 2022.
Best Healthcare and Biotech ETFs in Canada
Here are some key facts for this ETF:
Ticker Symbol: TSE:XHC
Inception Date: April 12, 2011
MER: 0.65%
Number of Holdings: 1 
Distribution Yield: 0.94%
Distribution Frequency: Semi-Annual
1 year Return: -7.22%
XHC is a diversified Canadian ETF that provides exposure to global healthcare issuers and is hedged to the Canadian dollar to accommodate for any currency volatility.
This ETF holds the iShares Global Healthcare ETF (NYSEARCA:IXJ), a US-listed ETF holding 114 of the largest global healthcare companies. The largest holdings in IXJ are UnitedHealth Group, Johnson & Johnson, and Pfizer.
A total of 73% of the holdings in the fund are American companies. Switzerland and Japan come in second and third with a total allocation of 7.99% and 4.70%, respectively.
2. BMO Equal Weight US Healthcare Index ETF (CAD-Hedged)
Here are some key facts for this ETF:
Ticker Symbol: TSE:ZUH
Inception Date: May 19, 2010
MER: 0.40%
Number of Holdings: 73
Distribution Yield: 0.15%
Distribution Frequency: Annual
1 year Return: -24.43%
ZUH is a Canadian-listed ETF that provides direct exposure to 73 of the largest US-listed healthcare stocks. It is an equal-weighted ETF which means all 73 holdings are equally allocated in the fund.
This ETF is also hedged to the Canadian dollar to account for any currency volatility with the US dollar. It has a Medium risk rating and is eligible for all registered and non-registered Canadian investment accounts.
It holds some of the largest healthcare companies that trade on US exchanges, including UnitedHealth Group, Merck, Amgen, Thermo Fisher Scientific, and Johnson & Johnson.
3. TD Global Healthcare Leaders Index ETF
Here are some key facts for this ETF:
Ticker Symbol: TSE:TDOC
Inception Date: April 6th, 2021
MER: 0.38%
Number of Holdings: 156
Distribution Yield: 1.52%
Distribution Frequency: Quarterly
1 year Return: -10.98%
TDOC is not to be confused with the ticker symbol for the stock Teladoc Health (NYSE:TDOC). It is a relatively new Canadian-listed ETF that holds 156 of the top global healthcare stocks in a fund that is updated on a daily basis.
This ETF has a 65.90% fund weight to US-listed stocks, including some of the largest healthcare issuers in the world. These companies include Amgen, Thermo Fisher Scientific, and CVS Health.
Compared to the other healthcare ETFs on this list, TDOC pays out a higher dividend yield that is distributed to shareholders on a quarterly basis.
Here are some key facts for this ETF:
Ticker Symbol: NASDAQ:IBB
Inception Date: February 5th, 2001
MER: 0.44%
Number of Holdings: 369
Distribution Yield: 0.24%
Distribution Frequency: Quarterly
1 year Return: -27.97%
IBB is a Blackrock iShares biotech ETF that trades on the NASDAQ exchange in US dollars. It holds 369 of the largest US-listed biotech companies and can be considered a sector view.
In the biotech sector, some companies operate in pharmaceuticals, genomics, and other types of therapy development. While most of these biotech stocks are small-cap companies, IBB does hold stocks like Gilead Sciences, Amgen, Regeneron, and Moderna amongst its largest holdings.
The biotech industry is a volatile one as many of these companies are not yet profitable and can even be pre-revenue. The future of their success often lies within a treatment that the company spends years developing.
5. Vanguard Health Care Index Fund ETF
Here are some key facts for this ETF:
Ticker Symbol: NYSEARCA: VHT
Inception Date: January 26th, 2004
MER: 0.10%
Number of Holdings: 407
Distribution Yield: 1.39%
Distribution Frequency: Quarterly
1 year Return: -10.6%
VHT is a Vanguard healthcare ETF that trades on the US-domiciled NYSEARCA index in US dollars. This ETF holds 407 of the largest US-listed healthcare and biotech stocks.
As far as healthcare ETFs go, VHT is considered one of the funds covering the broadest number of sectors in the healthcare industry. The three largest sub-sectors in VHT are pharmaceuticals with a 27.5% weight, healthcare equipment with a 17.3% weight, and biotech with a 17.1% weight.
It holds some of the largest companies in the US. The largest allocations include UnitedHealth Group, Johnson & Johnson, Pfizer, Eli Lilly, and AbbVie.
How To Buy Healthcare ETFs in Canada in 2023
To invest in Canadian healthcare ETFs, you'll need to open an account with a brokerage. When it comes to buying ETFs, I love using discount brokerages because their lower trading fees do not cut into my long-term gains.
Here is how I would go about buying shares of the best Canadian healthcare ETFs:
Choose a Canadian discount brokerage and open a new account.
Fund the account with capital that I can use to invest.
Select which healthcare ETF I wish to add to my portfolio.
When executing the trade, I can pick either a market price or a limit price for my order.
Choose a market price to buy the current trading price of the ETF or a limit price to set the price you buy at.
Decide on the number of shares for the ETF. On certain brokerages, you can even select fractional shares of the healthcare ETF.
Complete the order and hold that Canadian healthcare ETF 'forever.'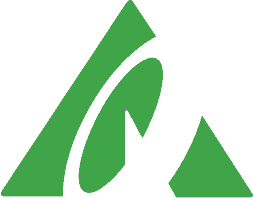 Trade stocks, ETFs, options, etc.
Low and competitive trading fees
Top platform for advanced traders
Get $50 trade credit with $1,000 funding
Are Healthcare ETFs a Good Investment?
The healthcare industry is an interesting one to invest in. While we know that healthcare is an essential part of our society, a wide range of companies operates in the sector.
Obviously, successful companies turn out to be incredible investments over time, but there are plenty of biotech stocks that never make it to that level of success.
If you are looking to invest in the healthcare and biotech industry, I like to take an ETF strategy that provides exposure to these companies and also limits your downside.
Most of the ETFs I discussed today are broad-sector ETFs. You'll also notice that a majority of healthcare and biotech stocks trade in the United States. This is a reason why many healthcare ETFs on the TSX are hedged to the Canadian dollar.
Remember, this article is meant to be an introduction to the Canadian healthcare ETF industry. It should never be seen as investment advice, so always do your own due diligence and research before investing in healthcare ETFs.
Downsides of Healthcare ETFs
The downside of investing in healthcare ETFs can be seen in the 1-year performance of the ETFs I reviewed.
As mentioned, healthcare and biotech, particularly, can be volatile sectors. This is despite their importance to our world in finding treatments, medication, and vaccines that help prevent diseases and illnesses.
Most healthcare ETFs are broad-sector funds. This means that a majority of them will have the same main holdings. It might be difficult to find variety unless you look deeper into US-listed healthcare ETFs.
Top Healthcare and Biotech Stocks
Looking for a little more growth from your investment? You might be interested in holding some individual healthcare and biotech stocks in your portfolio in addition to the ETFs. Here is my list of top 10 healthcare and biotech stocks for January 2023:
Related: