The iShares Core MSCI All Country World ex Canada Index ETF (XAW) invests in thousands of stocks around the world and captures about 99% of the "global equity opportunity" outside Canada.
As an investor, this ETF simplifies the process of portfolio diversification while cutting your costs to the bare bones.
When using a commission-free trading platform like Wealthsimple Trade and Questrade, you can also buy XAW for free and save on trading fees.
This XAW review covers its asset holdings, performance, fees, how to buy it in Canada, and how it compares to VXC, VGRO, VEQT, and XEQT.
What is XAW?
XAW or iShares Core MSCI All Country World ex Canada Index ETF is an all-stock portfolio from BlackRock Canada.
It is designed for investors looking to own US, international, and emerging market equities, and aims to replicate the performance of the MSCI ACWI ex Canada IMI Index.
As noted in its name, XAW does not hold any Canadian stocks.
If you have above-average risk tolerance and a long-term strategy, this ETF exposes you to equity growth in 22 developed markets and 27 emerging market countries.
Key facts for XAW as of August 30, 2021, include:
Inception date: February 10, 2015
Number of ETF: 6 holdings
Number of stocks: 9,202 holdings
Net assets: $1.816 billion
12-month trailing yield: 1.29% (as of August 27, 2021)
Distribution yield: 1.29% (as of August 27, 2021)
Management fee: 0.20%
Management Expense Ratio (MER): 0.22%
Eligible accounts: Registered and non-registered accounts
Listing currency: CAD
XAW has a "low-to-medium" risk rating.
XAW Asset Holdings
XAW is a fund of funds and invests in other BlackRock equity ETFs. As of this writing, its asset allocation was 99.3% stocks and 0.07% cash, with these underlying ETFs:
| | |
| --- | --- |
| XAW Fund Holdings | Allocation |
| iShares Core S&P 500 ETF (IVV) | 52.13% |
| iShares MSCI EAFE IMI Index (XEF) | 27.19% |
| iShares Core MSCI Emerging Markets (IEMG) | 11.92% |
| iShares Core S&P Mid-Cap ETF (IJH) | 3.65% |
| iShares Core S&P Total U.S. Stock | 2.70% |
| iShares Core S&P Small-Cap ETF | 2.33% |
These 6 ETFs combined hold 9,202 stocks, with the top holdings in information technology (21.36%), consumer discretionary (12.54%), communication (8.73%), financials (13.49%), Healthcare (11.82%), and industrial (10.97%) sectors.
The top 10 individual stock holdings for XAW as of August 30, 2021, are:
As the image above shows, well-known companies like Apple, Microsoft, Tesla, Amazon, Facebook, and Alphabet top the list.
Unlike the typical balanced or conservative portfolio, XAW does not hold bonds, so you can expect it to have a more volatile performance in rough market conditions.
XAW is also globally diversified across several countries, including Japan, China, France, Germany, Switzerland, Australia, Taiwan, and the UK.
XAW ETF Returns and Performance
XAW has been around since 2015, and you can track its performance since then.
Assuming that you invested a hypothetical $10,000 on February 10, 2015, your portfolio will have grown as follows:
This ETF has had an average annual return of 25.11% in the last year, 11.28% in the last 3 years, and 10.64% since inception.
XAW Dividends
XAW distributes dividends to investors twice a year.
Its distribution yield as of August 27, 2021, was 1.29%, and it had a 12-month trailing yield of 1.29%.
XAW ETF Fees
XAW has a 0.20% management fee and an MER of 0.22%.
Compared to the average fee of 1.98% you pay for comparable equity mutual funds, this ETF portfolio is a lot cheaper.
How does it compare to robo-advisors? The average robo-advisor charges 0.70% in combined management fees and ETF MERs.
If you are comfortable rebalancing your investment portfolio, purchasing ETFs (e.g. XAW) directly using an online brokerage platform can be cheaper.
If you prefer automatic rebalancing of the various components in your portfolio, a robo-advisor like Wealthsimple Invest or Questwealth works much better.
Note that if you intend to have an all-equity portfolio excluding Canadian stocks, a XAW-only portfolio does not require manual rebalancing.
Pros
Provides global diversification (over 9,000 stocks)
Lower fees than comparable mutual funds
Hassle-free management if that's all you have in your portfolio
Can easily buy on Wealthsimple Trade or Questrade commission-free
Cons
100% stock portfolio comes with increased volatility
Can potentially save on XAW's MER fees by purchasing the individual underlying ETFs
Not suitable for risk-averse investors
XAW vs. VXC
VXC aka Vanguard FTSE Global All Cap ex Canada Index ETF is an all-in-one stock portfolio similar to XAW. Both ETFs exclude Canadian equities.
As of July 31, 2021, VXC held 11,053 stocks and had a 60% exposure to the U.S. market, followed by Japan at 6.6%.
Its top-five asset holdings are concentrated in technology (22.5%), consumer discretionary (15.6%), industrials (14.3%), financials (13.1%), and healthcare (11.7%).
VXC has a 0.20% management fee and 0.21% MER.
XAW vs. VGRO
VGRO aka Vanguard Growth ETF Portfolio is an asset allocation (all-in-one) ETF offered by Vanguard Canada.
It is designed to provide long-term capital growth and constitutes approximately 80% stocks and 20% bonds. This is unlike XAW, which is 100% stocks.
VGRO holds 7 other Vanguard ETFs, including two that are focused on the Canadian stock and bond markets. The management fee for VGRO is 0.22%, and MER is 0.24%.
Learn more in this VGRO review.
XAW vs. VEQT
VEQT is Vanguard's all-equity assets allocation ETF portfolio. Like XAW, it is made up of 100% stocks. However, it also invests in the Canadian market.
VEQT is globally diversified across 5 markets and comprises 13,141 stocks.
It has a management fee of 0.22% and an MER of 0.24%.
Learn more in my VEQT review.
XAW vs. XEQT
If you are looking for an iShares all-stock ETF portfolio that includes Canadian stocks, XEQT is a great option. XEQT aka iShares Core Equity ETF portfolio comprises four other iShares ETFs (ITOT, XIC, XEF, and IEMG).
It has exposure to the U.S. (47.63%) and Canadian (23.45%) markets and several others, with a total of 9,429 stocks as of August 30, 2021.
XEQT has a 0.18% management fee and 0.20% MER.
Get more details in this XEQT review.
How To Buy XAW ETF in Canada
You can purchase XAW on any of the popular brokerage platforms in Canada. If you want to save on trading commissions, our top options are Wealthsimple Trade and Questrade.
1. Wealthsimple Trade:
This platform offers free ($0) purchases of thousands of stocks and ETFs.
Simply search for the stock's ticker symbol, e.g. "XAW", and enter your preferred price or accept the current market price, enter the number of XAW ETFs you want to buy, and place your trade.
Readers of Savvy New Canadians get a cash bonus via our exclusive promo link after trading their first $150 in stocks or ETFs.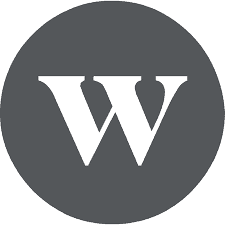 Trade stocks and ETFs for free
Best trading platform for beginners
Deposit $150 to get a $25 cash bonus
Transfer fees waived up to $150
2. Questrade:
This platform supports stocks, ETFs, foreign currency, options, and bond trades. ETF purchases are free; however, you pay a small fee when you sell.
To get started, sign up here (includes $50 in free trade credit when you deposit at least $1,000 in your account).
Questrade is available on all devices.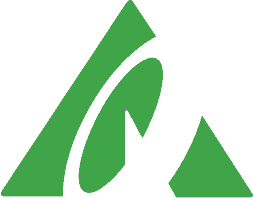 Trade stocks, ETFs, options, etc.
Low and competitive trading fees
Top platform for advanced traders
Get $50 trade credit with $1,000 funding
Is XAW a Good Investment?
XAW offers global diversification across thousands of stocks for those seeking long-term growth outside of Canada.
It can be held alongside other investments or on its own, depending on your investment objectives.
While I generally prefer VEQT or XEQT for all-stock, no-hassle ETF portfolios, your needs may differ, and XAW could be just what you need.
Here is a summary of the best ETFs in Canada for other considerations.
Summary
XAW is an all-equity iShares ETF from BlackRock Canada. This XAW ETF review covers its asset allocation, returns, fees, pros, cons, and how to buy it in Canada.
Pros
Provides global diversification
Lower fees than mutual funds
Can buy commission free on several brokerages
Cons
Higher volatitlity
Not suitable for risk-averse investors