I am not a spendthrift.
I am fully on board with the idea of FIRE – i.e. Financial Independence, Retire Early.
I consider myself a "sensible" frugal guy.
I love saving money, however, I'm not super cheap. I try to avoid saving pennies while losing $$$.
I like good things…sometimes, expensive things 😉
So, because I like good and nice things, more often than not, I prefer to buy things brand new…
Okay, enough with the prose! 😉 What I have been trying to say all the while (in case I managed to lose you) is that I buy most things new and will often pay a few bucks more to get good quality items. I justify this habit based on the following:
Good Quality and Peace of Mind: Good things don't often come "cheap". Sometimes, one item is more expensive than the other because it is better put together, has undergone more thorough quality inspections, is safer, is from a company or brand that is known to be more reputable, etc. I do not want to worry about stuff breaking down unexpectedly, or not getting value for money spent.
Satisfaction: There are times I pay more for an item and shun the cheaper alternatives simply because it is what I want, and so, I go ahead and just get it. Life doesn't have to be so complicated, eh?
That being said, there are some things I would not consider buying new, or at the very least, that I would never purchase at full price.
Related Posts:
1. A New Car
Cars are one of a few high-priced purchases that rarely appreciate in value.
Imagine putting down $48,000 cash (including taxes, freight, etc.) on a new vehicle and after driving it off the dealership lot, your "investment" of $48,000 drops in value and is now worth roughly $43,200! You have just lost $4,800 in like…10 minutes of your closing the deal!!
Believe it or not, this is what happens when you buy a new car. The minute you drive it off the lot, the car loses about 10% of its value.
And after 1 year of use, you will have lost about 20% on your initial investment. Using the same example above, at the end of Year 1, the $48,000 car is now worth approximately $38,400. This loss in value is known as depreciation, and for cars, it can be really steep during the first few years.
Purchasing a pre-owned vehicle can save you thousands of dollars while still providing you with a reliable means of transportation. In addition, many pre-owned vehicles come with some form of warranty – either remaining from the manufacturer and/or provided by the dealership.
We have purchased two vehicles in the last 5 years or so. Both were pre-owned, 3 years old, and had a mileage of 44,000kms and 66,000kms respectively. From my estimate, we were able to shave between 32-40% off of the ticket price on a brand new model. Both vehicles have been (and still are) excellent means of transportation.
Related: 14 Surefire Ways To Improve Your Finances
2. Recreational Vehicles
We do not currently own any recreational vehicles. However, when/if we choose to get an RV or boat (I love fishing) in the future, I would be looking at purchasing a used one in good condition.
From my research, RVs including boats, motorcycles/bikes, ATVs, etc. are similar to a car and are sold at a hefty premium when brand new. You can get them much cheaper by buying used and may be able to save on expensive insurance as well.
3. A New House
A house is easily one of the biggest "one-time" expenses we would have during our lifetime. When it comes to real estate, there are many factors that may come into play depending on what you buy (location, size, age, and available features), and how much you pay for it.
However, for similar specifications, you will normally pay much less for a used home than a new one. A house doesn't have to be very old before you start getting the discounts that come with not being landlord #1. Often, older homes may also come with fewer problems because the initial owners have taken care of them over time.
Related: 10 Genius Strategies For Getting Out of Credit Card Debt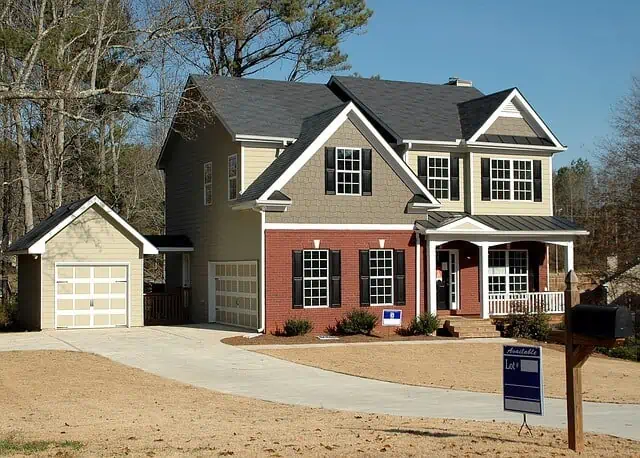 4. Musical Instruments
Fairly-used musical instruments can be purchased at significant discounts compared to new ones. If you are good at repairing things and are willing to put in some time for minor repairs (for example, replacing broken guitar strings, etc.), you can get even much better deals.
When I bought an acoustic guitar 4 years ago, it was used and I was able to save about 50% on the price of a new one. I still have the guitar and it works absolutely fine – in fact, it is as good as new!
It also makes sense to buy used musical instruments for beginners – you save money and if they lose interest, then not much has been lost. If our kids take interest in music, they would definitely be starting off with used or free instruments. Fairly used musical instruments can be found on Kijiji or Craigslist.
Related: 14 Free Apps To Make Lots Of Money
5. Textbooks
As a student, I was always on the lookout for used and cheaper textbooks. In the medical field, it is not uncommon to find that your required textbooks are in excess of $400 apiece! It did not take much thought or convincing to go looking for cheaper alternatives i.e. used and much cheaper copies.
I often buy other books used as well, including personal finance literature. If the price tag exceeds $20, I start looking for a cheaper option. I generally prefer to have the hard copy of a book I like, even if I have access to the audio version. This is because I usually mark them up, particularly PF or personal development-related books.
6. DIY (Hand) Tools
I like to DIY a lot of things, from stripping and staining our deck, to making surface garden planters, caulking, painting, and several others. I enjoy doing it, and if it saves us some money, even better.
For my DIY tasks, I often have to buy or rent tools/equipment to get the job done. In general, if the tool is one I use frequently and is not expensive, I buy it new (on sale mostly), particularly if I feel there's a need for a long-term warranty.
For those tools that do not come into use very often, or which are expensive and/or bulky, I will either buy them used for dirt cheap, or rent. One example is an air compressor. Garage sales are a great avenue to find useful cheap DIY tools.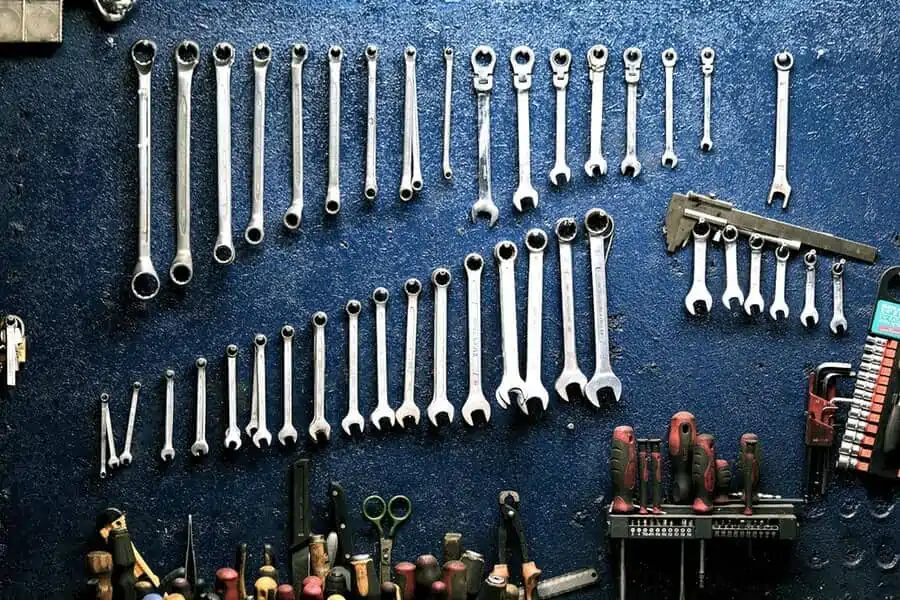 Want To Save Extra Money This Year?
Do you want to save and make extra cash this year in order to improve your financial situation? Check out these great resources for all the information you need to master your money in 2019!
Conclusion
This is not an exclusive list of items I would not consider buying new or at full price. Others include expensive kid's toys and sports equipment, gift cards, and movies. On the other hand, there are some things I would rather buy new. Examples include a laptop (or electronics in general), mattress, most furniture, car seat or booster, microwave, and of course… Italian leather shoes. 😉
Best Cash-Back Apps To Save Money Easily
1. Swagbucks (US, Canada, UK): Earn $200/month for taking surveys, shopping online, and completing other tasks. Join Swagbucks and get a $5 bonus.
2. Ebates (US & Canada): Earn up to 40% in cash-back on your online purchases at over 2,000 stores. Join Ebates US ($10 bonus). Join Ebates CAD ($5 bonus).
3. Caddle (Canada): Get free cash-back on your everyday purchases, plus get paid to answer short surveys and watch videos. Join Caddle (+$1 signup bonus when you use the promo code S9EL0HJGVY).