There has been no shortage of headlines around semiconductor stocks this year due to their importance in emerging technologies like AI. Truthfully, semiconductors are the brains of nearly every technology we use today.
Most of these stocks trade on US exchanges but we have a couple of hidden gems for Canadian investors. Here are Canada's 5 best semiconductor stocks for December 2023.
Best Semiconductor Stocks in Canada 2023
1. POET Technologies Inc.
Ticker Symbol: PTK.V
Market Cap: $198.875 million
52-Week Trading Range: $3.26 to $8.31
Dividend Yield: N/A
PE Ratio: N/A
POET Technologies is a Toronto-based semiconductor company that is one of the few chip producers in Canada. It has a novel technology that integrates photonics and electronics into a single wafer-level device.
As of 2023, the company hasn't had much in the way of annual revenues to report. After a brief pop during the pandemic, POET's stock has been slightly lower over the past 52 weeks but has gained more than 16% year-to-date.
It might be a company to keep an eye on as the Canadian government has pledged to invest in building a more robust semiconductor industry in Canada. 
2. Celestica, Inc.
Ticker Symbol: CLS.TO
Market Cap: $3.80 billion
52-Week Trading Range: $11.28 to $32.48
Dividend Yield: N/A
PE Ratio: 16.87
Celestica is not your typical semiconductor company, although it can be considered a semiconductor stock. The Toronto-based business provides supply chain and logistics services to semiconductor companies worldwide.
In particular, the Portland, Oregon, location provides end-to-end solutions for semiconductor companies including everything from design to delivery. 
As of 2023, Celestica is a profitable company and has done an excellent job of improving shareholder value by buying back its shares.
If the Canadian semiconductor sector continues to grow, Celestica will be one of the industry leaders for years to come. 
3. NVIDIA Corporation
Ticker Symbol: NASDAQ: NVDA
Market Cap: $1.12 trillion
52-Week Trading Range: $108.13 to $502.66
Dividend Yield: 0.04%
PE Ratio: 109.81
No list of semiconductor stocks is complete without mention of the largest semiconductor company, NVIDIA. This chip designer's stock has had a historic performance this year, gaining nearly 220% so far in 2023. NVIDIA has skyrocketed in value and now has a market capitalization of more than $1.1 trillion.
NVIDIA's primary products are GPUs that it makes for companies like Tesla, Amazon, Microsoft, and Google.
These GPUs specialize in processing everything from data centers to autonomous technology to gaming. Of course, one of the largest catalysts for NVIDIA right now is its emergence as the leader in the AI industry.
NVIDIA is poised to be one of the biggest tech companies in the world for the next few decades. 
4. Advanced Micro Devices, Inc
Ticker Symbol: NASDAQ: AMD
Market Cap: $171.4 billion
52-Week Trading Range: $54.57 to $132.83
Dividend Yield: N/A
PE Ratio: 55.54
Advanced Micro Devices, better known as AMD, is another major semiconductor company based in the United States. AMD competes with the likes of NVIDIA and Intel and produces GPUs and CPUs for a variety of different industries.
This company makes chips for a wide range of partners including Sony, Microsoft, IBM, Amazon, and Google. Like NVIDIA, AMD is making cutting-edge chips for the AI industry.
AMD also makes chips for data centers, next-generation gaming consoles, and electric vehicles. 
5. Taiwan Semiconductor Manufacturing Company Limited
Ticker Symbol: NYSE: TSM
Market Cap: $464.91 billion
52-Week Trading Range: $59.43 to $110.69
Dividend Yield: 2.03%
PE Ratio: 15.78
Who makes the chips for companies like NVIDIA or AMD? Look no further than the largest manufacturer of semiconductors in the world: Taiwan Semiconductor Manufacturing Company.
As of September 2023, TSMC is the 12th-largest company in the world by market capitalization and is arguably one of the most important businesses in any industry. 
TSMC is often seen as a risky investment due to the looming threat of being taken over by the Chinese government. Still, there is no denying its importance as the world leader in semiconductor fabrication.
This company manufactures chips for the who's who in the semiconductor world including NVIDIA, AMD, Apple, Broadcom, Marvell, and Qualcomm. 
How To Buy Semiconductor Stocks in Canada in 2023
Semiconductor stocks in Canada are available at any investment brokerage. If you want to save on commission fees, you can consider using one of these Canadian discount brokerages like Questrade or Wealthsimple.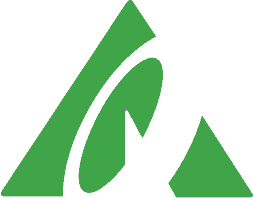 Trade stocks, ETFs, options, etc.
Low and competitive trading fees
Top platform for advanced traders
Get $50 trade credit with $1,000 funding
Benefits and Downsides of Semiconductor Stocks
The benefits to semiconductor stocks are clear: as long as our technology relies on them they will be in very high demand.
These companies are also growing at an exponential rate, similar to the growth of NVIDIA in 2023. Buying these stocks and holding them for the long term has the potential to yield incredible returns.
On the downside, semiconductor stocks are volatile. The chip sector is a cyclical one so the price of stocks will ebb and flow with the rise and fall of demand.
Best Semiconductor ETFs
If you can't decide on which semiconductor stocks to buy, you're in luck. Several semiconductor-themed ETFs hold a basket of these stocks to track the broader industry. Here are a few of our favourites.
Are Semiconductor Stocks a Good Investment?
As with any sector, semiconductor stocks can be a great investment at the right time. Given the industry's cyclical nature, there is a right and wrong time to buy these stocks.
If you are a long-term investor, semiconductors will be the backbone of global technology for decades. If you can ride the ups and downs, these stocks have the potential to provide exponential growth for your portfolio.
Methodology
Choosing the right companies is always key when it comes to investing in high-growth industries. With a market like semiconductors, you always want to target the leaders like NVIDIA or AMD. Another strategy is to target the pick and shovel companies like TSMC or ASML, which provide the infrastructure and manufacturing for chip makers.
As with any business, you also want to see a history of consistent revenue growth, improving margins, and high-end clients. Finally, see if the companies do anything to improve shareholder value like paying dividends or share buybacks.
FAQs
Are there any Canadian semiconductor companies? 
Yes, there are a handful of publicly traded Canadian semiconductor companies. These include the ones we mentioned on our list: POET Technologies and Celestica, Inc. 
What is the best semiconductor stock? 
In terms of recent performance, no semiconductor stock can compare to NVIDIA. When it comes to industry importance, you can argue that Taiwan Semiconductor Manufacturing Company is the best semiconductor stock. 
What is the most advanced semiconductor technology? 
Semiconductors are involved in all of the latest technologies. Currently, the most advanced technologies for semiconductors include Artificial Intelligence and machine learning. 
Who is the largest chip maker in the world? 
The largest chip maker in the world is Taiwan Semiconductor Manufacturing Company or TSMC. This company manufactures chips for leading chip designers like NVIDIA, AMD, Broadcom, and Apple. 
Is it a good time to invest in semiconductors?
Yes, the recent emergence of AI technology has caused a surge in demand for high-end chips. This means that semiconductor companies are likely to see rapid sales growth over the next few years.
Related: Top Canadian Dividend Aristocrats