If you're looking to buy Amazon (AMZN) stock in Canada, there are a few things you'll need to know. Amazon is one of the world's largest online retailers, and its stock is one of the hottest on the market.
But before you decide to buy its stock, you'll need to understand the basics of how to invest in Amazon. The e-commerce and cloud-computing behemoth has seen its stock price more than double in the last five years, and there's no reason to think the company's growth will slow down anytime soon.
Amazon is expanding its reach into new markets and industries, and its profits are growing at an impressive rate. The company also made its stock more accessible to individual investors after Amazon stock split 20-for-1 earlier this year.
For Canadian investors looking to get in on the action, in this article, we'll walk you through the process of buying Amazon stock in Canada, including how to set up a brokerage account and what to look for when choosing a broker.
We'll also provide some tips on how to buy or sell Amazon stock in Canada for the best price.
How To Buy Amazon (AMZN) Stock in Canada
If you have been wondering how to buy Amazon stock directly in Canada, these are the steps you will need to follow:
Open an online brokerage account
Fund your brokerage account
Research your stock pick, i.e. Amazon's performance
Confirm your investment amount
Search for AMZN
Place an order for Amazon stock
Review your Amazon stock investment
Here are the steps mentioned above in detail if you have decided to buy Amazon stock now:
Step 1: Open an Online Brokerage Account
There are a few things you need to consider to make sure you are making the best decision for your trading needs when it comes to choosing online brokers in Canada.
Here are a few key parameters based on which you can compare online brokers in Canada:
1. Regulation: It is important to ensure that your broker is regulated by a Canadian regulatory body such as the Investment Industry Regulatory Organization of Canada (IIROC). This will ensure that your broker is held to high standards of conduct and financial responsibility
2. Fees: Make sure to compare the fees charged by different brokers. Some brokers may charge higher fees for certain types of trades or may have higher account minimums.
3. Platforms and Tools: Compare the trading platforms and tools different brokers offer. Some brokers may offer more sophisticated platforms with more features and tools, while others may have more basic platforms.
4. Customer Service: It is important to have access to good customer service when you are trading. Make sure to compare the customer service offerings of different brokers to find one that best meets your needs.
5. Research: Make sure that your broker provides you with access to the research you need to make informed trading decisions. Some brokers may offer more in-depth research than others.
6. Education: If you are new to trading, you may want to consider a broker that offers educational resources to help you learn about the markets.
7. Types of investment accounts offered: One important factor to consider when choosing an online broker is whether or not they offer registered investment accounts like the Tax-Free Savings Account (TFSA) and Registered Retirement Savings Plan (RRSP).
The TFSA is a great way to save for short-term goals like a new car or a down payment on a home, as all investment growth and income are tax-free. On the other hand, the RRSP is geared towards retirement savings and offers tax-deferred growth on investments.
Many online brokers offer both TFSA and RRSP accounts, so it's important to compare features and fees to find the best account for your needs. For example, some brokers may have higher fees for registered accounts, while others may offer a wider selection of investment products.
8. Extras: Some brokers may offer extras such as bonus offers or special promotions. These can be helpful, but be sure to read the fine print to understand the terms and conditions before taking advantage of any offers.
Choosing an online broker can be daunting, but to make things simple, here is our step-by-step guide on how to buy AMZN stock on Wealthsimple and Questrade.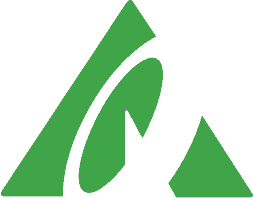 Trade stocks, ETFs, options, etc.
Low and competitive trading fees
Top platform for advanced traders
Get $50 trade credit with $1,000 funding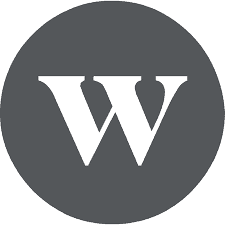 Trade stocks and ETFs for free
Best trading platform for beginners
Deposit $200+ to get a $25 cash bonus
Transfer fees waived up to $150
Step 2: Fund Your Brokerage Account
There are several ways to fund an online brokerage account in Canada. For example, you can use Interac Online, electronic funds transfer, wire transfer, a certified cheque or bank draft, pre-authorized deposit and other methods.
Interac Online is a quick and easy way to fund your account. All you need is your online banking information.
Electronic funds transfer is another popular method. You will need your bank's transit number and your account number.
Wire transfer is a bit more complicated. You will need the name of the brokerage, their address, and their bank account number.
A certified cheque or bank draft is a good option if you don't have online banking. You can get one from your bank.
Pre-authorized deposit is a convenient way to fund your account. You can set it up so that money is transferred from your bank account to your brokerage account on a regular basis.
These are just a few of the ways you can fund your online brokerage account in Canada. Choose the method that is best for you.
Step 3: Research Amazon Stock Performance
If you are still wondering, "Should I buy Amazon stock?" you should make that decision after paying attention to some of its key fundamental indicators.
You can find that information by looking at a company's financial statements, public filings or even on your online broking platform when you search for that stock ticker.
In addition, you can read our primer on the key indicators you should look for when evaluating a stock. Here are a few of them :
1. Revenue growth: This is a measure of how much a company's sales have grown over time. You want to see consistent growth in revenue, as this is a good sign that the company is doing well.
2. Earnings per share: This is a measure of a company's profitability. You want to see that a company is consistently profitable, as this indicates that it is a well-run business.
3. Debt-to-equity ratio: This is a measure of a company's financial health. You want to see a low debt-to-equity ratio, as this indicates that the company is not highly leveraged and is in good financial health.
4. Price-to-earnings ratio: This is a measure of a company's valuation. You want to see a low price-to-earnings ratio, as this indicates that the stock is undervalued and has potential to go up in price.
5. Analyst ratings & reports: Ratings measure what analysts think of a stock. You want to see that analysts have a positive opinion of the stock, which indicates that they believe it is a good investment. You can also look for research reports on Amazon before deciding whether to buy or sell Amazon stock.
Step 4: Confirm Your Investment Amount
When you are ready to invest in Amazon stock, it is important to confirm the amount you are comfortable investing. This can be done by looking at your financial goals and objectives, as well as your overall financial picture.
From there, you can determine the minimum number of Amazon shares to buy without putting your financial future at risk. Once you have an idea of the amount you would like to invest, the next step is to
1. First, look at Amazon's current stock price. You can find this information on their website or a financial news site.
2. Next, decide how many shares you want to buy. Remember, you can always buy more later if you want to.
3. Once you know how many shares you want, calculate your total investment amount. To do this, simply multiply the number of shares by the stock price.
Today, you can also buy fractional shares of Amazon using brokerage platforms like Wealthsimple. This means you can own a piece of Amazon without paying the full price for a share.
Fractional shares are a great way to invest in companies that you believe in but may not be able to afford the full price of a share. With fractional shares, you also don't need to worry about the minimum Amazon shares to buy. For example, if Amazon is trading at $110 per share and you only have $22 to invest, you can now buy 1/5th of a share for $22.
This allows you to start building your position in a company like Amazon without waiting until you have saved up enough money to buy a full share. It also makes it easier to diversify your portfolio as you can spread your investment across several different companies.
Step 5: Search for AMZN
Once you know the amount you want to invest in Amazon stock, you should log in to your online brokerage platform on your device. To find Amazon stock on the platform, simply search for the ticker "AMZN" on your online broker's search bar.
Once you pull up the stock, you'll be able to see real-time data on the stock price, as well as news and analysis on the company. After looking at that data, you can still decide whether you want to buy or sell Amazon stock.
This is what the sample AMZN page looks like on Wealthsimple Trade: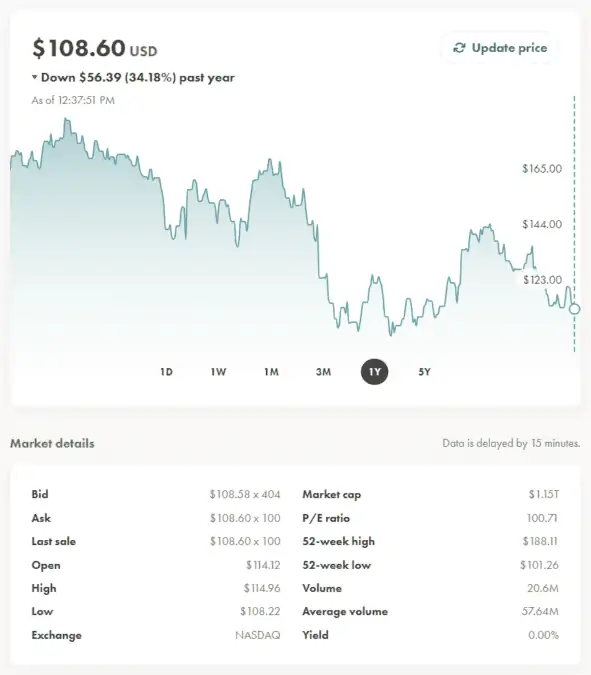 Also, here's a sample page that open ups on Questrade when you search for AMZN:
Step 6: Place an Order for Amazon Stock
It's easy to place an order to buy Amazon stock on your brokerage account. You can choose to make a market order, which means you'll buy the stock at the current market price, or you can set a limit order, which allows you to specify the maximum price you're willing to pay for the stock.
If you're new to investing, you might want to start with a market order to get a feel for how the stock market works. But if you're more experienced, you may want to set a limit order to make sure you don't overspend on your Amazon stock.
To place a market order, simply log into your brokerage account and find the Amazon stock symbol (AMZN). Then, enter the number of shares you want to buy and click "buy." Your order will be filled immediately at the current market price.
To place a limit order, log into your brokerage account and find the Amazon stock symbol (AMZN). Then, enter the number of shares you want to buy and the maximum price you're willing to pay per share. Your order will only be filled if the stock price reaches your specified limit.
Step 7: Review Your Amazon Stock Investment
It's important to review your Amazon stock investment periodically. This helps you stay on top of how your investment is doing and allows you to make changes if necessary.
First, check the company's financials. Are they growing? Are they profitable? These are important factors to consider.
Next, take a look at the stock price. Is it going up or down? If it's going down, why? Is the company still doing well?
Finally, consider your own personal financial situation. Do you still feel comfortable with the amount of risk you're taking? Are you still comfortable with the potential for loss?
If you're happy with the performance of your Amazon stock investment, then there's no need to make any changes. However, if you're not satisfied with the results, then it may be time to reconsider your investment.
How To Sell Amazon Stock in Canada
If you're looking to cash in on your Amazon stocks, here's how to do it:
1. Log in to your brokerage account.
2. Find the stock ticker for Amazon (AMZN).
3. Enter the number of shares you want to sell.
4. Choose a market order or limit order.
5. Enter the price you want to sell at (if using a limit order).
6. Review and submit your order.
Once your order is executed, the proceeds will be deposited into your account. From there, you can decide what to do with the money.
Amazon Overview (NASDAQ:AMZN)
Amazon is the world's largest eCommerce company and also the global leader in cloud services. The company is the fourth largest in the world by market capitalization and one of only four US-listed companies with a value of over $1 trillion.
It was founded by former CEO Jeff Bezos in Bellevue, Washington, way back in 1994. Amazon started out as an online book retailer but has since expanded its offerings to more than 12 million different products.
The eCommerce division of Amazon officially operates out of 13 hub countries, but the global shipping service delivers to well over 100 different nations. Amazon revolutionized the eCommerce industry with its Prime delivery, which delivers packages to members within two business days, but sometimes later on the same day. Worldwide, Amazon has over 200 million Prime members, most of whom are in the United States.
Amazon's fastest growing segment is its AWS Amazon Web Services division. In terms of cloud infrastructure market share, AWS owns over 33% of the global market. This is despite competing with massive rivals like Microsoft's Azure, Google Cloud, and Alibaba Cloud.
Some analysts value AWS at more than $1 trillion if it were a standalone company. Amazon also owns the Prime Video catalogue, the streaming service Twitch, and the grocery chain Whole Foods.
Should I Buy Tesla Stock Now?
It depends. This is a difficult question to answer without knowing more about your personal circumstances and investment goals.
If you're looking to invest in a company with a history of strong growth, then Amazon might be a good option for you. The company has seen its stock price increase by over 800% over the past ten years, and the growth of its cloud business doesn't show any signs of slowing down.
However, if you're looking for a company with a more stable stock price, then you might want to consider another option. Amazon's stock is known for being somewhat volatile, so you could see your investment go up or down quite a bit in a short period of time.
What are Some Reasons to Buy Amazon Stock?
Amazon is one of the most popular and well-known online retailers in the world. They offer various products and services, and their stock is widely traded on the stock market. Here are some reasons why you might want to consider buying Amazon stock:
They are a successful and one of the world's largest companies.
They have a strong brand and excellent customer service.
They offer a wide variety of products and services.
They are constantly innovating and expanding their business.
Their stock is widely traded and easily accessible.
They have a history of strong financial performance.
They are a well-diversified company with a large customer base.
They have a strong competitive position in their industry.
Can I buy Amazon Stock in Canadian dollars?
You cannot buy Amazon stock in Canadian dollars because Amazon is a U.S. company, and its stock is traded on the Nasdaq exchange, where transactions take place in U.S. dollars.

When you are investing in Amazon stock, your broker will change the Canadian dollars to U.S. dollars. Some Canadian brokers allow deposits in U.S. dollars so clients can avoid paying FX fees. By using a Canadian broker that allows you to deposit in U.S. dollars, you can avoid the fees associated with converting your currency. This will allow you to keep more of your money in the stock, potentially leading to greater profits.
What is the cheapest way to buy Amazon stock?
If you are looking for the cheapest option to buy or sell Amazon stocks, then commission-free brokers like Wealthsimple Trade are your best options.
Can anyone buy Amazon stocks?
Yes, if you are eligible to open a brokerage account, you or anyone who can open a brokerage account can buy Amazon stocks.
Is Amazon stock listed in Canada?
No. As mentioned earlier, Amazon is a U.S.-based company whose stock is listed on the NASDAQ exchange, which is located in New York.
Related: