Who doesn't love to try a product before they buy it? That's where free samples come in. There are many ways to get free samples and free stuff in Canada before you buy the full-sized version.
Many companies often give away free perfume, makeup, beauty product, food, and even baby samples as a way for you to try them and provide your feedback.
Sites like Canadian Savers and Free.ca compile the best free samples, coupons, and contests all in one site, and other sites like Chick Advisor and Home Tester Club send you free products to try in exchange for your review.
You may be wondering how to get free samples and the best websites to find them on. This article covers the 15 best sites for free samples, coupons, and more in Canada.
Best Sites for Free Samples in Canada
Below are the top websites to find free samples in Canada.
Canadian Savers
Canadian Savers is the ultimate source for coupons, free stuff, deals, and contests in Canada.
This website is updated daily and is tested by many users to verify that the free samples are still ongoing.
You can subscribe to their newsletter and follow their Facebook page to access the latest free samples and coupons as soon as they're published.
Shopper's Voice
With Shopper's Voice, you take a survey and tell them about all the brands and products you love.
They'll offer you instant flash savings from your favourite brands along with coupons, samples, and free stuff periodically throughout the year.
Free Stuff Canada
FreeStuffCa is a website that provides links to the freebies, free stuff, and samples available daily in Canada. It is updated often and only lists legitimate, verified free samples.
The categories include free baby stuff, books and magazines, coupons, fashion stuff, and more.
SaveaLoonie
SaveaLoonie is one of the most popular websites for free samples in Canada.
They have a range of coupons, contests, free samples, and the latest Amazon and grocery deals. They also include the latest flyers from the top stores in Canada.
You can sign up for their newsletter to be the first to hear about new deals and freebies.
Moms Meet Canada
Moms Meet Canada is an online community of moms who can learn about, try, and review free products.
When you join Moms Meet, you'll take surveys and fill out your profile to get the chance to sample free products.
If chosen, you'll be sent some samples plus coupons in the mail, then required to review them.
Moms Meet focuses on healthy, natural, organic, better-for-you products.
Chick Advisor
Chick Advisor is a website where millions of people post reviews on beauty, wellness, food & drink, baby, and home products.
Join their product review club to get the opportunity to be sent free products and samples in exchange for your honest review.
When you join the club, you can browse open product review opportunities and apply for those that suit you best.
Sample Source
On Sample Source, you can sign up to receive a box of free samples tailored to you four times per year.
When you register, you'll fill out a survey telling them what products you like best, then you'll choose your free samples from a catalogue, and they ship them to you.
These samples are only available at specific times during the year, and they go very quickly, so you should keep an eye on their social media to know when the new samples will be released.
Canadian Free Stuff
Canadian Free Stuff is another website that compiles all the latest free samples, freebies, contests, coupons, and more.
They've been an extreme couponing site updated daily with links to all kinds of deals since 1999.
Get Me Free Samples
Get Me Free Samples Canada lists all the latest free stuff you can get in Canada by mail. Each day, selected offers are listed on the site.
You can find free samples, product testing campaigns, and products to review for free. Sample options vary from free baby samples to free makeup samples in Canada.
Free.ca
Free.ca is a popular website listing all the current Canadian freebies, free samples, coupons, contests, and rewards. They also have members-only contests and giveaways.
This is a great site to find free beauty product samples, coupons, and free diaper samples in Canada.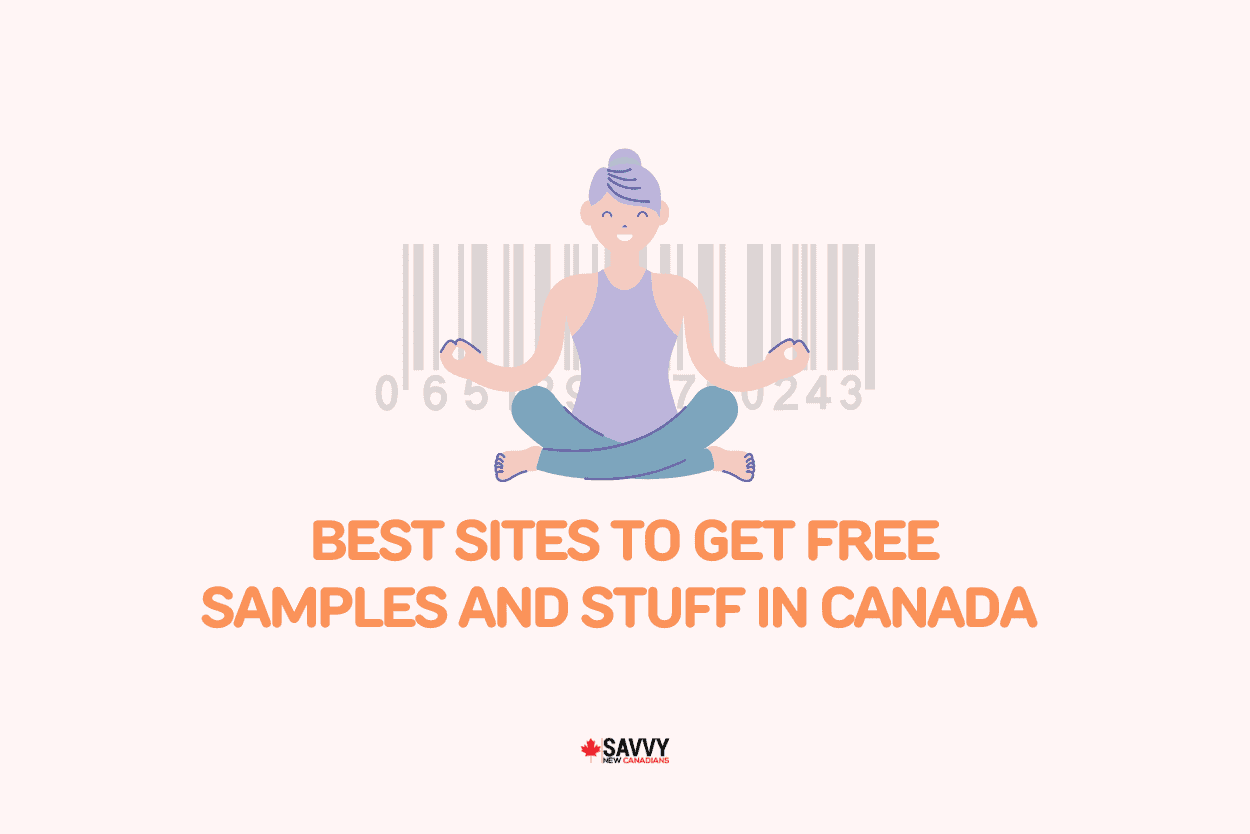 Home Tester Club
Home Tester Club is the world's biggest online community of shoppers sharing their opinions and thoughts on new products.
You can sign up to become a tester, where they send free products to your home, you try them out, then post a review.
Stan's Gigs
At Stan's Gigs, you can find online surveys and focus groups that companies will pay you to participate in.
Stan also posts a selection of free product samples that you can apply to receive in the mail. Be sure to check the site often, as most samples go very quickly!
BzzAgent
BzzAgent allows you to receive free samples shipped to you in exchange for your review and posts on social media.
Once you sign up, you'll need to wait for an email saying you've been selected to participate in a campaign. If you apply and are a good match, the sample will be sent to you.
You'll receive specific instructions for completing activities like surveys or posting on social media.
Influenster
Like Chick Advisor, Influenster is a product review site with many categories like beauty, health, personal care, and more.
Occasionally, they deliver boxes with free samples called VoxBoxes.
To be eligible to receive one, you'll need to download the Influenster app, sign up and fill out your profile and snaps (quick surveys), connect your social media, and be very active on the app.
Fill out your reviewer profile, and you'll have a chance to be selected.
Social Nature
On Social Nature, you can sign up and apply to try products for free in exchange for your honest review within two weeks of receiving the product or voucher.
Social Nature specializes in natural, organic, mostly food-based items.
How To Get Free Perfume and Makeup Samples in Canada
There aren't sites that only specialize in free perfume and makeup samples. However, product review sites like ChickAdviser, BzzAgent, and Influenster often send beauty product samples.
Additionally, if you score a SampleSource box, it may also include perfume and makeup samples.
Keep an eye on sites like SaveaLoonie, Canadian Savers, and Free.ca to spot any beauty product samples or coupons you may be interested in.
Sephora often gives out free perfume samples to customers who purchase on their site. You can also sign up for their rewards program, where you can get free samples once a year on your birthday month.
How To Get Free Baby Samples in Canada
Companies like Huggies, Nestle, and Similac give free baby samples. Some current offers include:
Check out more baby samples.
Free Amazon Samples in Canada
Did you know you can get free samples from Amazon?
With Amazon's Product Sampling program, they'll send you free samples from new and established brands that they think you'll like.
You don't have to sign up for this program, as anyone with an active Amazon.ca account is eligible to receive free samples.
You may have seen free samples come in the box with your order, such as free laundry scent beads, granola bars, beauty product samples, or dog food.
Are Free Samples Worth It?
If you are looking to try something new but don't want to spend the money on full-sized products and you can find samples for free, they are definitely worth it.
Samples for things like baby food and diapers are always worth it, as you will end up spending so much money on them. And many companies like Huggies and Nestle always give away free samples and coupons.
If you are looking for a variety of free samples, you should keep your eye on websites like Free.ca and SaveaLoonie or subscribe to their newsletters.
Free Samples in Canada FAQs
What companies are giving away free samples?
Proctor and Gamble, Chapman, Nestle, Heinz, and SampleSource are some of the companies that frequently give away free samples in Canada.
How do you get free perfume samples by mail?
Keep an eye on free sample websites like SaveaLoonie, free.ca, and Canadian Savers to see if there are any current offers for perfume samples. Sephora also often gives out free perfume samples in Canada if you make a purchase on their website.
Does Amazon offer free samples?
Yes, Amazon offers free samples to anyone with an active Amazon.ca account. Learn more about the Amazon Product Sampling program here.
What companies give free baby samples?
Many companies like Huggies, Similac, Nestle, and P&G give free baby samples. See here for a full list of companies and programs you can join to get free baby samples in Canada.