The CPP disability benefit is a monthly benefit available to eligible CPP contributors who cannot work at any job regularly because of a severe and prolonged disability.
At age 65, a CPP disability benefit beneficiary starts to receive a regular CPP retirement pension, and CPP disability payments stop.
Read on to learn about CPP disability eligibility requirements, how to apply, payment dates, and CPP disability vs. early CPP retirement pension considerations.
What is the CPP Disability Benefit?
The CPP disability benefit is a part of the Canada Pension Plan and provides income to eligible persons who cannot work and their dependent children.
There are three main benefits available under the plan:
CPP disability pension (more on this later in this post)
CPP post-retirement disability benefit
CPP disability children's benefit
The CPP post-retirement disability benefit is a top-up payment made to disabled individuals who have been receiving an early retirement pension for more than 15 months.
An early retirement pension is when you start to collect CPP before age 65. Here are 5 reasons to take CPP early, starting at age 60.
The children's benefit is a monthly payment made to the dependent children of a person who is receiving the CPP disability benefit. The child must either be under age 18 or up to age 25 if they are attending a school or university full-time.
Who Qualifies for CPP Disability Benefits?
The eligibility requirements for getting CPP disability benefits are understandably strict. You must meet the age, disability, and CPP contribution criteria:
Age: The applicant must be at least 18 years of age and less than 65.
Disability: Your disability must be "severe" and "prolonged." Essentially, this means that you must have a long-term physical or mental disability that stops you from working regularly.
To quote ESDC:
Severe means that "you have a mental or physical disability that regularly stops you from doing any type of substantially gainful work."

Prolonged means that "your disability is long-term and of indefinite duration or is likely to result in death."
CPP contribution: You must have contributed to the CPP for either 4 of the last 6 years or 3 of the last 6 years if you have contributed to the plan for at least 25 years.
Individuals who have stayed home to care for children, worked in a country with a social security agreement with Canada, or are divorced, may be able to tweak their CPP contribution years and amounts a bit to qualify.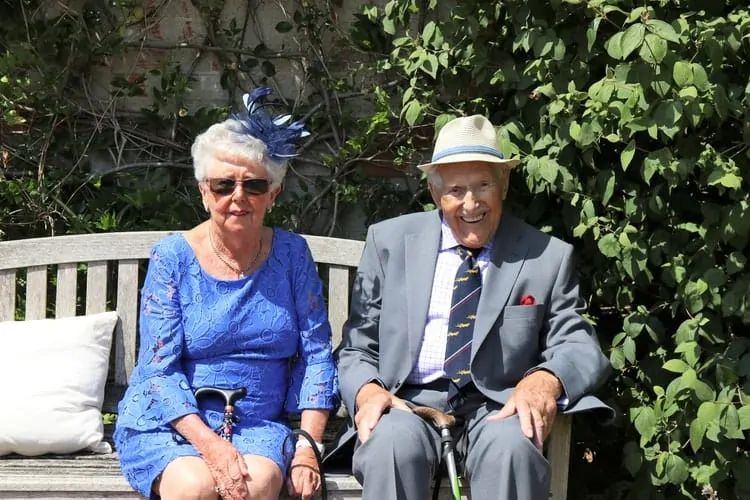 What is the CPP Disability Benefit Amount?
The maximum monthly CPP disability pension in 2023 is $1,538.67. The average amount paid out as of October 2022 was $1,132.55.
The CPP disability benefit consists of a flat-rate portion plus 75% of your calculated regular CPP retirement pension.
For example, to calculate the maximum CPP disability benefit for 2023, we add:
The flat-rate portion of $558.74 for 2023, plus
75% of the maximum CPP retirement pension of $1,306.57 (i.e. 0.75 x $1,306.57 = $979.93)
$558.74 + $979.93 = $1,538.67
The post-retirement disability benefit for 2023 is $558.74 per month, and the children's benefit is $281.72 per month.
You can request an estimate of your benefit by contacting Service Canada or via your My Service Canada Account.
CPP Disability Payment Dates for 2023
Below are the dates when CPP disability, retirement pension, children's, and survivor's benefits are paid in 2023:
January 27, 2023
February 24, 2023
March 29, 2023
April 26, 2023
May 29, 2023
June 28, 2023
July 27, 2023
August 29, 2023
September 27, 2023
October 27, 2023
November 28, 2023
December 20, 2023
Related: 5 Reasons to Delay CPP Until 70.
How To Apply for CPP Disability Benefits
The processing time for a CPP disability benefit application can take up to 4 months, so you should apply as soon as you become eligible.
You will need to submit a completed Application for CPP Disability Benefits (ISP-1151) form and the Medical Report for a CPP Disability Benefit (ISP-2519) form.
A medical doctor or nurse practitioner must complete form ISP-2519 and send it to Service Canada.
You can apply online through your My Service Canada Account or send a paper application.
Online applicants must print, complete, sign, and also submit form ISP-2502B which gives Service Canada the authority to obtain their personal information from relevant organizations.
Your doctor may charge a fee to complete the medical form. Service Canada will reimburse them up to $85 for this service. If they charge more than $85, the excess amount is paid by you.
In cases where the applicant has a terminal illness, i.e. illness that is expected to result in death within 6 months, application processing is faster at five business days. In this case, you must complete forms ISP-2530A and ISP-2530B.
For more information about the CPP and the application process, call 1-800-277-9914.
If your CPP disability application is denied, you can ask for a reconsideration within 90 days. If your appeal is unsuccessful following reconsideration, you can lodge further appeals with the Social Security Tribunal.
Benefits can be paid retroactively for up to 12 months from your application date.
CPP Disability Benefit vs. Early Retirement CPP Pension
CPP contributors can opt to take a CPP retirement pension early, starting at age 60, in exchange for reduced benefits (a reduction of 7.2% per year).
If you have taken CPP early, you can convert it to CPP disability if:
You are under age 65
You have received the CPP retirement pension for less than 15 months
You meet all other eligibility criteria for the CPP disability benefit, i.e. you have a severe and prolonged disability and meet the contributory requirements
Simply complete the application process described above for the disability benefit if you are eligible.
One reason why the CPP disability vs. CPP retirement pension debate is significant is that you get more money under the disability benefit.
For 2023, the maximum retirement pension is $1,306.57, whereas it is $1,538.67 for the disability benefit. A difference of $232.10.
A second consideration is that you won't be penalized with a reduced retirement pension when you later start collecting your CPP at the standard age of 65.
What if you have been receiving a CPP retirement pension for longer than 15 months. Can you still apply for CPP disability benefits?
Yes, if you are eligible, you can apply for the post-retirement disability benefit.
The benefit is $524.64, which is the flat-rate portion of the disability pension. It is paid until you reach age 65.
How about if you qualify for both the disability benefit and survivor's pension?
In that case, you will receive one monthly combined payment that cannot exceed the maximum disability amount of $1,538.67.
CPP Disability Benefit FAQ
What is the CPP disability amount for 2023?
The maximum CPP disability benefit in 2023 is $1,538.67. For regular CPP pension payments, click here.
How long can you receive CPP disability benefits?
For as long as you are eligible before age 65. Your case may be reviewed from time to time to confirm you are still eligible. At age 65, CPP disability benefits switch to a CPP retirement pension.
Can I work while on CPP disability?
Yes, you can work and earn up to $6,600 (before taxes) without losing your benefits. You can also go back to school.
Are CPP disability benefits taxable?
CPP disability benefit payments are included in your taxable income.
Does the CPP disability benefit cover drugs?
No, the CPP disability program does not pay for prescription drugs or dental expenses.
Can I get CPP disability payments when abroad?
Yes, you will continue to receive CPP disability payments if you reside outside Canada. Just make sure that Service Canada has your new address and contact details. Depending on your new location, a withholding tax may be applied to your payments at the source.
Related: