Using the senior discounts available in Ontario is a great starting point to reduce everyday expenses. Many establishments will give you up to 25% OFF if you're 55 and older. Take Goodwill, one of the best thrift stores in the country, for example.
Use this ultimate list to find the best restaurants, retail stores, banks, and transportation systems that allow seniors to save the most money.
Place a virtual bookmark so you can revisit this cheat sheet anytime.
Key Takeaways
Dozens of establishments provide discounts for seniors in Ontario.
Most senior banking discounts aren't available for those younger than 60.
Most restaurants only offer discounted rates to seniors weekly or monthly. 
The age at which you qualify for "seniors discounts" varies depending on the store. 
GO Transit has the most significant seniors discounts as it takes 55% OFF the regular fare for those 65 and older.
Restaurant Discounts For Seniors
Eating out is one of the cheapest and most fun things you can do after retirement. It's all thanks to restaurant discounts for seniors over 55 in Ontario. The restaurants below offer the best-discounted rates you don't want to miss.
1. Denny's
Dine at a Denny's near you from 2 PM to 10 PM on a Thursday and receive 15% OFF your meal if you're 55 or older. This dine-in-only discount isn't available for Kid's meals or at Denny's branch near Niagara Falls.
2. iHOP
iHop doesn't offer discounts for regular items; however, this restaurant has a 55+ menu. You can get discounted variations of iHop's best-selling meals when you show a valid ID proving you're 55 or older.
3. Smitty's
Smitty's replaced its 10% senior discounts with a new program for seniors over 65. You now get double points as a MySmitty's Rewards member on the first Tuesday of every month. As a bonus, you also get a free meal on your birthday.
Retail Store Senior Discounts in Ontario
Most senior discounts you can get in Ontario are from retail stores. Frequent the establishments below to enjoy generous promotions and savings.
4. Rexall
Get 20% OFF your Rexall purchases every Tuesday with the Advantage 55+ program. This offer is only available for regularly-priced items, and you must have a Be Well Rewards card to participate.
5. M&M Food Market
Save 10% OFF your purchase (before taxes) at any M&M Food Market store. This offer is only available for 60+ seniors every Tuesday. Use the promo code "SENIORSDAY" if you're shopping online.
6. Shoppers Drug Mart
Save 20% every Thursday when buying regular merchandise items from Shoppers Drug Mart. Just show your PC Optimum points card and a valid ID during purchase.
7. Goodwill
Goodwill gives a 25% OFF every second Monday of the month for 55+ seniors who shop in their stores. This offer is valid at Goodwill Community, Book and Boutique Stores.
8. Salvation Army
The Salvation Army is one of the very few stores in Ontario that offers seniors discounts daily. This promotion is available for anyone 60 and older, but you can't combine it with other discounts.
9. The Bay
Visit The Bay on the first Tuesday of the month to enjoy the brand's "Timeless Style Tuesday" discount. It's available for seniors 55 and older registered in the HBC Rewards program.
10. Telus
This telecommunication store has a "Mobility for Good" plan, which provides a subsidized wireless service for low-income seniors. You're eligible if you receive at least $6500 yearly of the Guaranteed Income Supplement (GIS).
11. Giant Tiger
Get 10% OFF your in-store Giant Tiger purchases every first Monday of the Month. Seniors 60 years old or older are eligible to use this benefit.
12. Michaels
This crafting store gives a 10% daily discount for seniors 55 and older. This offer is limited to in-store purchases only. Some product exclusions are books, magazines, and custom framing.
13. Bulk Barn
65+ seniors can save 15% when shopping regularly-priced products at Bulk Barn every Wednesday. You can use this offer with a $2 or $5 OFF coupon.
14. Pet Valu
On the last Thursday of the month, 60+ seniors can save 10% when buying Pet Valu merchandise. You must use this discount as a Your Rewards/VIP Plus program member.
15. Global Pet Foods
Seniors who are 60 years old or over get a 15% discount on in-store Global Pet Foods purchases every last Tuesday of the month. Just present a valid rewards card and ID at the cashier.
Note: You can't use this offer for more than one bag or box of pet food per month.
16. Canadiana Flowers
Save 15% on all your flowers and basket arrangements. This Canadiana Flowers offer is available for every CARP member.
Related: Best Senior Discounts in BC.
Neo Credit Mastercard (Standard)
Rewards: Average of 5% cash back at 10,000+ partners and a minimum of 0.50% cash back across all purchases
Welcome offer: Get 15% cash back on your first purchases, plus a $25 welcome cash bonus.
Interest rates: 19.99% – 29.99% on purchases; 22.99% – 31.99% for cash advances.
Annual fee: $0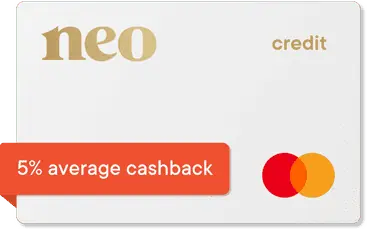 Banking Discounts for Ontario Seniors
Your financial decisions matter now more than ever, especially if you're already out of the workforce. Below are the best banks with senior discounts in Ontario, Canada.
17. Scotiabank
If you're 60 years old and older, you get $4 OFF every Scotiabank Chequing Accounts' regular monthly fee. With this senior discount, you can also open a savings account with zero monthly payments.
18. CIBC
Seniors ages 65+ are eligible to join the CIBC Smart for Seniors program. Some benefits include a lower monthly fee, $5 OFF the annual safety deposit box rental, and free bank drafts and money orders.
19. TD
TD offers a free Chequing Account for 60+ seniors collecting a Guaranteed Income Supplement (GIS) or Registered Disability Savings Plan (RDSP) beneficiaries. The first 12 transactions in a month are free, but additional ones cost $1.25 each.
20. RBC
Seniors 65 and older can maintain an RBC Day-to-Day Banking account for free instead of paying $4 monthly. Debit transactions are limited to 12/month, but all e-Transfer transactions are free.
21. BMO
BMO offers a free Practical Plan Chequing account for seniors aged 60 and older. You can also apply for a savings account with zero charges and get $4 OFF other Chequing accounts' monthly fees.
Transportation Senior Discounts in Ontario
Save money while travelling from Ontario with this list of transportation seniors discounts.
22. TTC
Seniors ages 65+ only need to pay $2.30 (in cash) when riding the TCC instead of the regular $3.25 fare. With a PRESTO card, the price is as low as $2.25. However, there are no senior discounts for PRESTO tickets.
23. GO Transit
GO Transit gives an unbeatable discount rate for 65+ seniors. You can get 55% OFF the regular train/bus fare. Just ask any GO Transit customer service outlet to activate this fare type on your PRESTO card.
24. VIA Rail
Seniors 60 and older can save up to 20% when travelling through VIA Rail. All 60+ passengers automatically get 10% OFF; the remaining 10% discount is available for CAA members.
25. York Region Transit
Seniors ages 65+ only need to pay $65 for the YRT monthly pass instead of the regular $154 price. When using PRESTO or YRT pay, seniors also have a discounted fare of $2.40 instead of $3.88.
26. Ottawa Transit (OC Transpo)
Seniors aged 65 and above can take free OC Transpo rides every Wednesday and Sunday. You only need to present a PRESTO card with the "senior discount" set. In addition, seniors receive $0.90 OFF on regular one-way fares, but no discounts apply to Para Transpo.
Other Seniors Discounts in Ontario
Entertainment and leisure establishments also provide discounted rates for seniors in Ontario. This list of senior Canadian discounts focuses on museums, parks, and recreational venues you don't want to miss.
27. Parks Canada
Seniors 65 and older pay $10.5 less when buying Parks Canada's Discovery Pass. This admission allows you to visit four national parks, one national marine conservation area, ten national historic sites in Ontario alone, and over 80 destinations throughout Canada.
28. Toronto Zoo
If you're 65 or older, you can get a Toronto Zoo membership for only $53.10 instead of the regular $84.07 price. A senior couple can also become members for only $97.35.
29. Ontario Science Centre
Seniors ages 65+ get $6 OFF the regular science centre tickets inside the Ontario Science Centre. If you want to enter the OMNIMAX theatre, you also get a $3 discount for its tickets.
30. Bata Shoe Museum
This footwear museum in Toronto gives a $2 OFF admission discount for seniors ages 65 and over. You pay $12 instead of $14 from Monday to Saturday. Note that Sunday admissions from 12 PM to 4 PM are free for all ages.
31. Royal Ontario Museum
When you're 65 or older, save $5 on your general admission fee at the Royal Ontario Museum. You only need to pay $18 instead of $23.
32. Attractions Ontario
Other attractions in Ontario, including the scenic caves, Stratford Festival, and Medieval Times, also offer up to 50% discounts for CARP members.
33. Cineplex
Seniors 65 years old and older get up to $2.50 OFF the regular movie tickets at Cineplex. Additional discounts are available every Tuesday.
34. Best Western
This hotel is one of the rare gems that offer discounts for seniors over 55 in Ontario. You get up to 15% OFF the regular room rates. Just prepare your proof of age upon check-in.
35. Wyndham Hotels
60+ seniors can stay at any Wyndham Hotel for discounted room rates, up to 10% OFF. To get the updated senior rate, call 1-800-225-3297.
What Stores Give Senior Discounts at 55 in Canada?
Some retail stores that give senior discounts at 55 in Canada are Rexall, Goodwill, The Bay and Michaels. Restaurants that do the same are Denny's, iHOP, and KFC. Unfortunately, most banks and transportation systems don't offer seniors discounts for those younger than 60.
Simplii No-Fee Chequing Account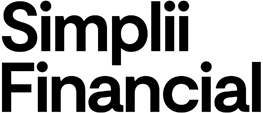 $400 cash bonus offer
No monthly account fees
Unlimited transactions & Interac e-Transfers
Free personalized cheques
FAQs
What can seniors get for free in Ontario?
In Ontario, seniors can get a free meal at Smitty's restaurant on their birthday. This offer is exclusive to 65+ MySmitty's Rewards program senior members.
What age is seniors discount in Ontario?
Senior discount eligibility in Ontario varies by the establishment, with age requirements typically ranging from 55 to 65.
Do seniors need an outdoor card in Ontario?
Residents 65 years old and older don't need an Outdoors Card to fish in Ontario. Any identification card issued by the government can serve as a fishing license for 65+ seniors.
What money do seniors get in Ontario?
Seniors in Ontario receive the same benefits as Canadians in other provinces do. Those include their CPP retirement pension, OAS, GIS and GAINS.
Is there a Walmart senior discount day in Canada?
As of 2023, there's no Walmart senior discount day in Canada.
Related: