What does the Canada Fed deposit on your bank statement mean?
If you have recently received a payment in your bank account tagged as "Canada Fed", don't worry. It is more than likely from the Government of Canada.
What is Canada Fed?
Canada Fed is a direct deposit payment made by the Canada Revenue Agency (CRA).
It often signifies that you qualify for one or a combination of benefits including:
Canada Fed Payment Dates in 2022
Depending on the program you are eligible for, Canada Fed payments in 2022 occur as follows:
1. Canada Child Benefit
The Canada Child Benefit is a monthly tax-free payment made to eligible families to help them with the costs of raising kids.
CCB is paid on these dates in 2022:
January 20, 2022
February 18, 2022
March 18, 2022
April 20, 2022
May 20, 2022
June 20, 2022
July 20, 2022
August 19, 2022
September 20, 2022
October 20, 2022
November 18, 2022
December 13, 2022
How much CCB will you get?
The maximum CCB per child under age 6 is $6,833 per year or $569.41 per month.
For kids aged between 6 and 17 years, the maximum amount is $5,765 per year or $480.41 per month.
How much you receive is dependent on how many eligible kids you have and your adjusted family net income for the last tax year.
In 2021, the federal government introduced additional child benefits and supports for eligible families via the Canada Child Benefit Young Children supplement (CCBYCS).
The maximum amount payable is $1,200 per child under age 6 and the final CCBYCS payment for 2021 was paid on October 29th.
2. Canada Child Disability Benefit
Families with children under 18 who have a qualifying disability may be eligible for the child disability benefit.
How much CDB will you get? The maximum benefit per child is $2,915 per year or $242.91 per month.
CDB is paid monthly on the same date as the CCB.
3. GST/HST Credit
The Goods and Services Tax/Harmonized Sales Tax (GST/HST) is a quarterly tax-free benefit paid to low- and modest-income individuals and families.
This benefit helps them to offset the sales taxes they pay during the year.
GST/HST credit payments for 2022 occur on these dates:
January 5, 2022
April 5, 2022
July 5, 2022
October 5, 2022
How much will you get?
The GST/HST credit in 2022 is up to $456 if you are single, $598 if you are married or have a common-law partner, and $157 per child under age 19.
4. Canada Workers Benefit
The Canada Workers Benefit (CWB) is a refundable tax credit to help individuals and families who earn a low income while working.
CWB payments in 2022 occur on the same dates as the GST/HST credit:
January 5, 2022
April 5, 2022
July 5, 2022
October 5, 2022
The maximum basic CWB for single individuals is $1,381 per year and it is $2,379 for families.
How much will you get?
How much you receive is dependent on your adjusted net income and where you reside. A CWB disability supplement of up to $713 is also paid to eligible recipients.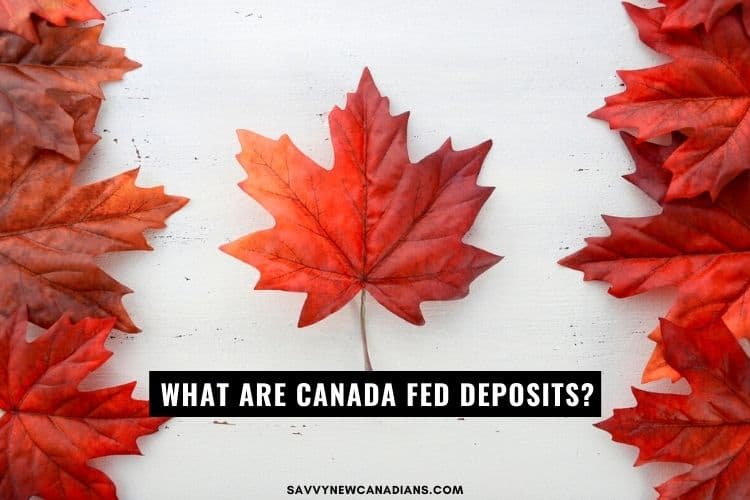 Who is Eligible For Canada Fed Payments?
You can receive Canada Fed payments if you meet the conditions for each applicable program.
To qualify for CCB, you must:
Be a legal resident of Canada for tax purposes
Live with a child who is under 18
Be primarily responsible for raising your child
Meet the income thresholds
For the child disability benefit, you must qualify for the CCB and your child has to be eligible for the disability tax credit.
To qualify for the GST/HST credit, you must be:
A Canadian resident for income tax purposes, and
Be 19 years or older, or
Have (or have had) a spouse or common-law partner, or
Are a parent (or were) and live (or lived) with your child
To qualify for the Canada workers Benefit, you should be 19 years of age or older, earn employment income, and be considered a Canadian resident for income tax purposes.
Is Canada FED Taxable?
Canada Fed payments are non-taxable.
To receive the benefit, file your tax return annually even if you haven't earned taxable income.
Up to 50% of Fed CWB payments can be paid out to recipients in advance. The remainder is claimed on your income tax return.
How To Put Your Canada Fed Deposit to Use
Maximize the child benefit payments by contributing all or a portion of it to your child's RESP account.
RESP contributions are matched by the Canadian government up to $500 per year, and you could get up to $7,200 in total grant money.
If you don't have an emergency fund, you can deposit your Canada Fed payments into a high-interest savings account.
One of the best savings accounts in Canada is the EQ Bank Savings Plus Account.
It offers unlimited free debits and Interac e-Transfers and has no monthly fees. It also pays a 1.25% interest rate.
Lastly, you can invest your Fed windfall in a registered or non-registered investment account.
Here's an in-depth guide on Canadian investment accounts.
Canada Fed FAQs
How can I confirm my Canada Fed payment?
Check your CRA My Account to see which of the benefits you qualify for. You can also contact the CRA by phone at 1-800-387-1193.
Why did I get a Canada Fed deposit?
The direct deposit payment from the Government of Canada is either related to the Canada Child Benefit, GST/HST credit, or Canada Workers Benefit.
Related:
Have you received a Canada Fed payment that is unrelated to any of the programs on this list? Let us know in the comments.