CI Direct Investing (formerly WealthBar) was the first full-service robo-advisor to set up a shop in Canada. While the online portfolio management industry is booming and has seen a number of fin-tech entrants in the last few years, CI Direct Investing can boast about its pioneering role in bringing low-fee wealth management to Canadians.
It used to be that the average investor could not access professional investment advice and certain financial asset classes if their net worth was not in the several hundreds of thousands to millions of dollars. And, although mutual funds have been easily accessible, they come with a high price tag (Management Expense Ratio – MER).
Given these alternatives, if you did not have the confidence or know-how to DIY your investing through the use of a self-directed brokerage account, you were usually stuck with high-fee low-performing mutual funds.
What robo-advisors do is simplify your investing and make wealth-building accessible to everyone irrespective of their financial status. Like the folks at CI Direct Investing often like to point out, they have made "Wall Street investing (possible) for Main Street Canadians."
This CI Direct Investing review covers the investment options they offer everyday Canadians, unlimited financial advice, fees, portfolio types, performance, and more.
Join CI Direct Investing and Get Up to $10,000 Managed For Free!*
About CI Direct Investing (WealthBar)
CI Direct Investing is one of Canada's foremost online portfolio management advisors. It was founded in 2013 by Tea and Chris Nicola.
Today, the team is bigger and comprised of several financial gurus with designations including CFA, CFP, and CIM.
At CI Direct Investing, investors receive financial advice and are provided with custom low-cost ETF portfolios that meet their investing needs and are maintenance-free.
CI Financial Corp. (CI) acquired a 100% stake in WealthBar in 2020. The company manages approximately C$166 billion in assets.
CI Direct Investing Accounts
CI Direct Investing (formerly WealthBar) offers Canadians access to the following investment accounts:
RRSP – Individual, Spousal, and Group
RESP
TFSA
RRIF
LIRA
LIF
Non-registered investment accounts (Individual and Joint)
Corporate/Business investment accounts
How To Open a CI Direct Investing Account
Opening a new account is a breeze and should take no more than 15-20 minutes.
Step 1: Visit CI Direct Investing using this link (for a special offer to invest $10,000 FREE for 1 year).*
Step 2: Select the account type you want to open (TFSA, RRSP, RESP…). Answer the few questions they use to determine your risk tolerance, investment objectives, and provide you with a recommended portfolio. You will also be required to enter your basic personal details.
Step 3: Fund your account so your portfolio manager can invest it on your behalf. You are now on your way to building wealth!
If you are moving your investments from another institution to CI Direct Investing, they will refund any transfer fees you pay (up to $150) if your portfolio size is more than $25,000. The minimum investment amount is $1,000.
Some of the information you should have on hand to speed up your account-opening process include:
Your social insurance number
Banking account information
Employment details
Investment and debt balances
CI Direct Investing Portfolios
CI Direct Investing offers low-cost portfolios that are designed to fit individual investors. Based on your risk tolerance and investment objectives, your recommended portfolio is one of the following:
Safety ETF Portfolio
Conservative ETF Portfolio
Balanced ETF Portfolio
Growth ETF Portfolio
Aggressive ETF Portfolio
Each of these portfolios is comprised of 8-10 individual low-cost ETFs from popular providers like Vanguard, iShares, Horizon, BMO, Purpose, and include:
BMO Covered Call DJIA Hedged to CAD ETF (ZWA)
Purpose High-Interest Savings ETF (PSA)
BMO Equal Weight REITs ETF (ZRE)
BMO Laddered Preferred Share ETF (ZPR)
BMO High Yld US Corp Bd Hdgd to CAD ETF (ZHY)
iShares Core MSCI EAFE IMI ETF (XEF)
Vanguard Canadian Short-Term Corp Bd ETF (VSC)
Horizons S&P 500 ETF (HXS)
Horizons S&P/TSX 60 ETF (HXT)
Invesco Cleantech ETF (PZD)
Why Choose CI Direct Investing For Your Investing?
1. Customized Financial Advice: When you open an account, you get a dedicated financial adviser who is available to answer any questions you may have.
2. Diversified Portfolio: Your customized portfolio is built with diversification, risk reduction, and returns maximization in mind.
3. Financial Planning: You can create a financial plan(s) using the financial planning tool available on your dashboard. This tool is very versatile and can show you your current financial situation vs. the various scenarios that can get you to your financial or retirement goals.
For example, how much will you need to invest in your RRSP, how long will your savings last in retirement? A licensed financial planner is available to go through the plan with you.
4. Simple Fees: Investing fees can become complicated particularly when you have all kinds of embedded fees or commissions that are not apparent upfront. At CI Direct Investing, the pricing is simple – no commissions are earned on ETFs, and there are no trading fees.
5. Automatic Rebalancing: Your portfolio is automatically rebalanced if it deviates more than 5% from the target allocation.
6. Socially Responsible Investing (SRI): They offer you an opportunity to invest in ways that align with your beliefs and which are beneficial to the environment using the First Trust Clean Edge Green Energy ETF [QCLN].
7. Free Investment Management: Are you just starting out on your investment journey? CI Direct Investing generally offers to manage your first $5,000 for FREE (or first $10,000 for free for 1 year with this special promo link).*
8. Security: Your money is held with an independent custodian (NBIN, CI Investor Services, and Qtrade Credential Securities) who are members of IIROC and CIPF. If these custodians go bankrupt for any reason, your funds are insured up to $1 million per account category.
Other benefits of investing with CI Direct Investing include:
Estate Planning
Tax Optimization
Insurance Needs Analysis
Investment Assessment
Corporate Tax Planning
Mobile-friendly app for tablets and smartphones
Available to Quebec residents (RESPs)
Investing options for Canadians living abroad
CI Direct Investing Fees
Robo-advisors are popular mostly because they help the average investor save on investment fees. While the average annual MER charged by mutual funds is around 2.20%, robo-advisors charge much less for managing your money.
CI Direct Investing has a tiered fee system that ranges from 0.35% to 0.60% of your assets per year. This fee covers all the services you get including portfolio management, trading charges, re-balancing, financial advice, and more.
Sample Fees
| | | |
| --- | --- | --- |
| Investment | CI Direct Mgt. Fee/ month | Mutual Fund Fee/ month |
| $5,000 | $2.50 | $9.17 |
| $10,000 | $5.00 | $18.33 |
| $25,000 | $12.50 | $45.83 |
| $50,000 | $25.00 | $91.67 |
| $150,000 | $75.00 | $275 |
| $500,000 | $191.67 | $916.67 |
In addition to the annual management fee (0.35% to 0.60%), you will also pay ETF MER fees that are built-in and paid to the ETF companies directly. This fee ranges from 0.19% to 0.26%. ETF fees normally apply even if you buy the ETF yourself using your online brokerage account.
CI Direct Investing (WealthBar) vs. Wealthsimple Fees
CI Direct Investing and Wealthsimple differ in their pricing structure in that while CI Direct Investing's fee schedule is multi-tiered, Wealthsimple has two fixed rates: 0.50% for accounts under $100k and 0.40% for portfolios exceeding $100K.
Let's look at a few scenarios:
Scenario 1: If you have a modest portfolio with $20,000. Your annual fee is:
CI Direct Investing: $120/year
Wealthsimple: $100/year
Typical Bank Mutual Fund: $440/year*
Scenario 2: If you have a modest portfolio with $100,001. Your annual fee is:
CI Direct Investing: $600/year
Wealthsimple: $400/year
Typical Bank Mutual Fund: $2,200/year
Scenario 3: If you have a modest portfolio with $500,000. Your annual fee is:
CI Direct Investing: $2,300/year
Wealthsimple: $2,000/year
Typical Bank Mutual Fund: $11,000/year
*Using an average mutual fund fee of 2.20%
As you can see, both Wealthsimple and CI Direct Investing can literally save you hundreds of thousands of dollars over a lifetime compared to many of the mutual funds sold by your bank.
As your account starts to grow bigger, you save a bit more on management fees with Wealthsimple. However, note that when choosing between robo-advisors, you should be taking more than just fees into consideration.
Learn more about Wealthsimple in this detailed review.
Is CI Direct Investing Safe?
When you invest with CI Direct Investing, your funds are protected up to $1,000,000 per account category. This is because your money is held by custodians who are members of the Canadian Investor Protection Fund (CIPF).
On the safety of your personal information, the company uses bank-level encryption to protect your information and funds.
CI Direct Investing Performance
If you are interested in the performance of CI Direct Investing portfolios over the years, you can check their website.
As always, please note that historical performance does not guarantee future results!
Is CI Direct Investing For You?
You do not have to be considered "high-net-worth" to invest like one. Robo-advisors like CI Direct Investing simplify the investing process for those who want a simple fix to take their wealth-building efforts to the next level.
If you do not want to pay high mutual fund fees and are not confident to go-it-alone using a self-directed brokerage account, robo-advisors are a great option.
They figure out your ideal portfolio, re-balance it for you, provide financial advice… all at a comparatively low annual fee. Investing doesn't get any easier than this!
Get Started With CI Direct Investing and Invest $10K Free!*
*Offer for new clients only. Cannot be combined with other offers.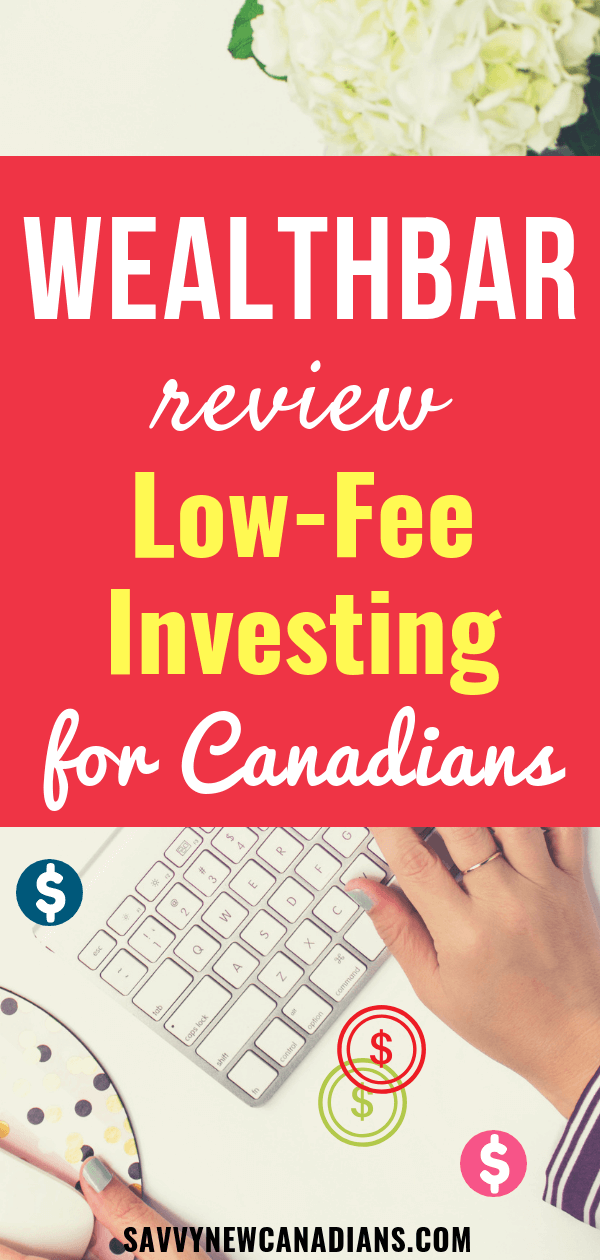 CI Direct Investing Review 2022
Management Fees

Account Minimum

Investment options

Ease of Use

Customer Support
Summary
CI Direct Investing is one of Canada's best robo-advisor platforms.  This CI Direct Investing review covers its investment performance, portfolios, fees, and more. Learn about how to invest your first $10,000 free of charge.