Exchange-Traded Funds like the BMO S&P 500 Index ETF (ZSP) are an excellent way for investors of any experience level to gain exposure to entire indices or sectors without choosing individual stocks.
With lower expense ratios, ETFs are also much cheaper than traditional mutual funds.
One of the main differences between the two funds is that ETFs are generally passively managed, while mutual funds are actively managed. This explains the difference in management fees associated with each type of fund.
You can easily purchase ETFs on any brokerage, especially discount brokerages like Questrade or Wealthsimple Trade in Canada.
This ZSP ETF review covers its holdings, performance, pros and cons, and how to invest in it as a Canadian investor. It also compares it to some other similar ETFs from other companies.
What is ZSP?
ZSP is an ETF offered by BMO Global Asset Management and was established back in November 2012.
The primary goal of the ZSP ETF is to track the performance of the benchmark S&P 500 index. Unlike other ETFs that track a major index, ZSP holds the constituents of the S&P 500 in the exact weight proportion as is reflected in the index.
ZSP is an excellent solution for Canadian investors seeking exposure to US stocks without paying foreign exchange fees or buying individual stocks with US dollars.
This ETF is invested 99.88% in the S&P 500 stocks and 0.12% in cash equivalents. BMO has given the fund a medium risk rating, and the ETF trades on the Toronto Stock Exchange under the ticker symbol ZSP.
Key Facts for ZSP as of January 31, 2023:
Inception date: November 14, 2012
Number of stocks: 505
Price/Earnings Ratio: 25.27x
Price/Book Ratio: 3.97x
Management fee: 0.08%
MER: 0.09%
Assets under management: $9.6 billion
Distribution yield: 1.49%
Distribution frequency: Quarterly
Eligible accounts: RRSP, TFSA, RRIF, TFSA, DPSP, RDSP
Currency: CAD
Exchange: Toronto Stock Exchange
ZSP Holdings
The ZSP ETF is an all-stock portfolio that tracks the benchmark S&P 500 index. This means it holds roughly 500 of the largest companies that trade publicly in the US.
Geographically, ZSP holds 100% US stocks since the S&P 500 only holds American companies. This certainly benefits Canadian investors who are looking to gain exposure to the US markets.
The S&P 500 is a market-cap-weighted index, which means the largest companies hold the largest weight percentages in the index.
This means that the big tech stocks comprise a large portion of the index. Stocks like Apple, Alphabet, Amazon, Microsoft, Meta Platforms, and Tesla make up nearly a quarter of the total fund.
Here is a snapshot of the top ten holdings in the ZSP ETF:
Most investors will be familiar with many of these companies. In terms of sector weighting, here is a breakdown of how ZSP is divided: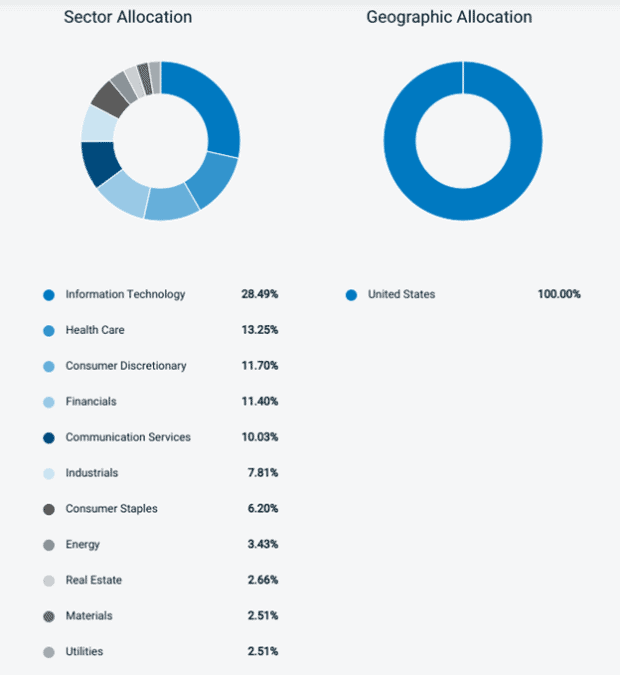 Again, it shouldn't be surprising to see technology as the heaviest-weighted industry in the index. After tech's 28.49% allocation, the rest of the industries are pretty evenly distributed across the index.
ZSP Returns and Performance
ZSP ETF's performance has been stellar since its inception in 2012. For the most part, you can compare it to the performance of the S&P 500 since the ETF mirrors the performance of the index.
Here is a look at ZSP's annualized average returns for both the index and the NAV:
And here is a look at how ZSP has performed on a cumulative basis.
Any disparity between the returns of the S&P 500 and the ZSP ETF is due to expense ratios and management fees.
Always remember past returns are never indicative of future performance, even for an ETF that tracks the benchmark S&P 500 index.
ZSP ETF Fees
As with most ETFs, ZSP has very reasonable management fees especially compared to mutual funds.
The maximum annual management fee for ZSP sits at 0.08%, while the MER or management expense ratio is a stellar 0.09%.
What exactly does that mean? For an 0.08% management fee, you pay $0.80 for every $1,000 you have invested in the fund.
How does it compare to mutual funds? In Canada, the average mutual fund manager charges a management fee of about 1.98%.
Pros and Cons of BMO ZSP ETF
Pros:
ZSP provides exposure to 500 of the largest companies in the US stock market. It is a wonderful basket of diversification that all investors can use in their portfolios.
Fees for the ZSP ETF are extremely reasonable and much cheaper than if you were to invest in an S&P 500 mutual fund.
Rather than select just a few individual stocks to invest in, ZSP uses your money and distributes it amongst the entire S&P 500 index.
Like most ETFs, ZSP is easy and sometimes free to buy on Canadian brokerages. It is eligible for both registered and non-registered accounts, so feel free to add ZSP to your TFSA or RRSP as well.
Cons:
All stock portfolios are slightly more volatile and affected by market swings. This is why you probably don't want ZSP to be the only asset in your portfolio.
Using a non-discount brokerage platform in Canada can lead to lower long-term gains if you have to pay commissions each time you buy more shares of ZSP.
ZSP vs XSP
iShares Core S&P 500 Index ETF (XSP) is an ETF from iShares that also tracks the S&P 500 index for Canadian investors.
The main difference here is that XSP is a Canadian dollar-hedged ETF which means that in addition to the US stocks, it holds both US and Canadian dollars to protect against currency volatility.
Rather than hold all stocks like ZSP, XSP holds the iShares Core S&P 500 ETF (IVV) plus currency hedges.
The MER for XSP is 0.10%, slightly higher than the ZSP MER of 0.09%.
ZSP vs VFV
Vanguard S&P 500 Index ETF (VFV) is an ETF from Vanguard which tracks the S&P 500 index in Canadian dollars on the Toronto Stock Exchange.
It is nearly identical to ZSP and even has the same 0.09% MER.
Despite being established within days of each other, VFV has historically had a slightly higher rate of return.
Learn more in this review of VFV.
ZSP vs ZUE
BMO S&P 500 Hedged to CAD Index ETF (ZUE) is similar to XSP in that it is an ETF that is Canadian dollar hedged to protect against currency fluctuations.
ZUE also tracks the S&P 500 index and is offered by BMO Global Asset Management.
Like XSP, ZUE is not an all-stock fund but is composed of ZSP and cash equivalents for the currency hedge.
Since ZUE is mostly made up of ZSP, it has adopted the same MER of 0.09%.
How To Buy the BMO ZSP ETF in Canada
Canadian investors looking to invest in ZSP should look no further than two of the most popular brokerage platforms: Questrade and Wealthsimple.
Questrade
Questrade offers Canadian investors a long list of investment assets, including stocks, ETFs, mutual funds, commodities, and options.
The best part about investing in ZSP on Questrade? It is free to buy ETFs, and you only incur a fee of $4.95 if you sell those shares.
Questrade provides a simple and intuitive investing experience on desktop and mobile platforms.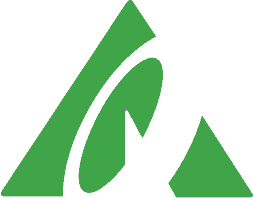 Trade stocks, ETFs, options, etc.
Low and competitive trading fees
Top platform for advanced traders
Get $50 trade credit with $1,000 funding
Wealthsimple Trade
Wealthsimple Trade is a top finance and investment platform, especially amongst younger Canadians.
Like Questrade, Wealthsimple offers free ETF and stock investing to its users. These are two of the few platforms in Canada that offer commission-free trading.
Wealthsimple is a completely digital investing experience through either desktop or mobile applications.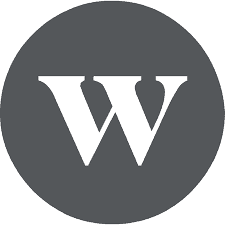 Trade stocks and ETFs for free
Best trading platform for beginners
Deposit $150+ to get a $25 cash bonus
Transfer fees waived up to $150
ZSP ETF Review FAQs
Is ZSP a good investment?
There are few investments more consistent in their returns than investing in the S&P 500 index. The low management fees for ZSP can help ensure that your long-term gains are higher than if you were to invest in a mutual fund or buy and sell individual stocks.
Is ZSP Hedged?
No, ZSP is not a hedged ETF because it does not hold currencies. If you want the BMO-hedged version of ZSP, check out the ZUE ETF.
Does ZSP Pay Dividends?
Yes! As with most ETFs that track the S&P 500 index, you receive dividends quarterly. ZSP dividends are currently 1.49%.
BMO S&P 500 Index ETF (ZSP) Review
Summary
The BMO S&P 500 Index ETF invests in the US stock market. This ZSP ETF review covers its holdings, returns, fees, how to buy it in Canada and how it compares to XSP, VFV, and ZUE.